ICONIC IMAGES OF MUSIC LEGENDS — THE BLUES

Add items to section
1978 - Johnny Winter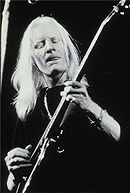 1978 — Blues guitar great, Johnny Winter at Chicago's Park West theatre –Image by © Kirk West.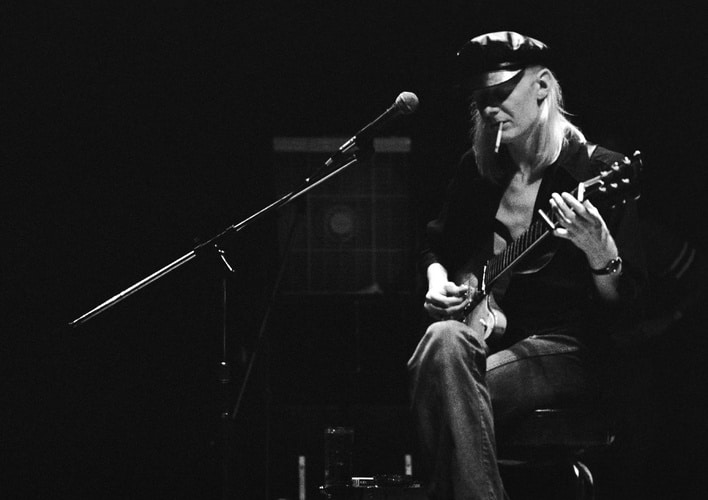 There's a famous story about a time in 1962 when Johnny and his brother went to see B.B. King at a Beaumont club called the Raven. The only whites in the crowd, they no doubt stood out. But Johnny already had his chops down and wanted to play with the revered B.B."I was about 17," Johnny remembers, "and B.B. didn't want to let me on stage at first. He asked me for a union card, and I had one. Also, I kept sending people over to ask him to let me play. Finally, he decided that there enough people who wanted to hear me that, no matter if I was good or not, it would be worth it to let me on stage. He gave me his guitar and let me play. I got a standing ovation, and he took his guitar back!"

Add items to section
1985 - Stevie ray Vaughn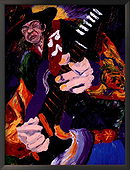 1985 — Late guitar great, Stevie Ray Vaughan at the Chicago Blues Fest –Image by © Kirk West from Guitar World Magazine.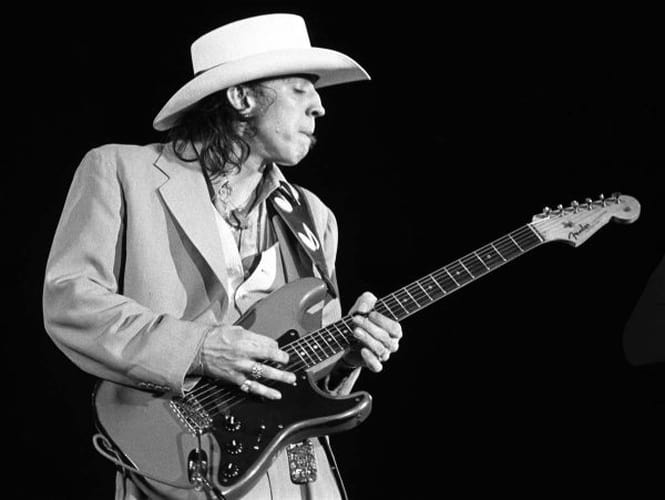 '85 — "Vaughan remembered something that came from Johnny Winter, the first white Texas blues guitar hero, who'd preceded him down the long path. 'He said something to me when the first record was doing so well,' Stevie Ray recalled. 'It made me feel a lot of respect for what we did, for the music. He said that he wanted me to know that people like Muddy Waters and the cats who started it all really had respect for what we're doing, because it made people respect them. We're not taking credit for the music. We're trying to give it back.'" I dig that attitude– doing what you love, and doing it well– to give back to those who came before you– and the music as a whole. You don't hear enough talk like that these days. That's real heart and soul right there.

Add items to section
1978 - Johnny Winter, Bob Margolin, & Muddy Waters
1978– Johnny Winter, Bob Margolin, & Muddy Waters at Harry Hope's, Cary IL where they recorded Muddy "Mississippi" Waters – Live –Image by © Kirk West.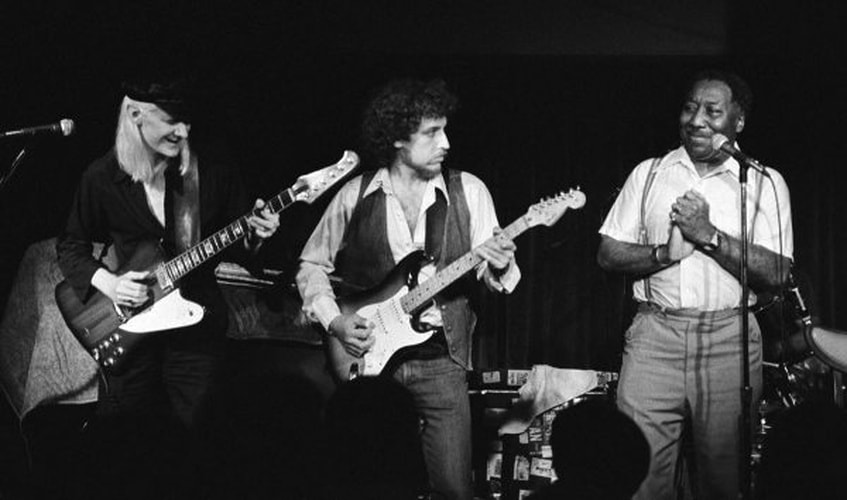 During early live performances, Johnny Winter would often recount about how, as a child, it was dream of his to one day play with the great blues guitarist Muddy Waters. In 1977 Winter and his manager were creating Blue Sky Records to be distributed through Columbia, Winter now had the opportunity to bring Waters into the studio for Hard Again. The album became a best-seller, with Winter producing and playing back-up guitar on the set that included Waters, and the legendary James Cotton on harmonica. Winter produced two more studio albums for Muddy Waters – I'm Ready (this time featuring Walter Horton on harmonica) and King Bee. The partnership produced Grammy Awards, a best-selling live album (Muddy "Mississippi" Waters Live), and Winter's own Nothin' But the Blues, on which he was backed by members of Muddy Waters' band.

Add items to section
1978 - Muddy Waters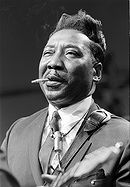 1978– Blues great Muddy Waters at Harry Hope's, Cary, IL where Muddy "Mississippi" Waters – Live was recorded –Image by © Kirk West.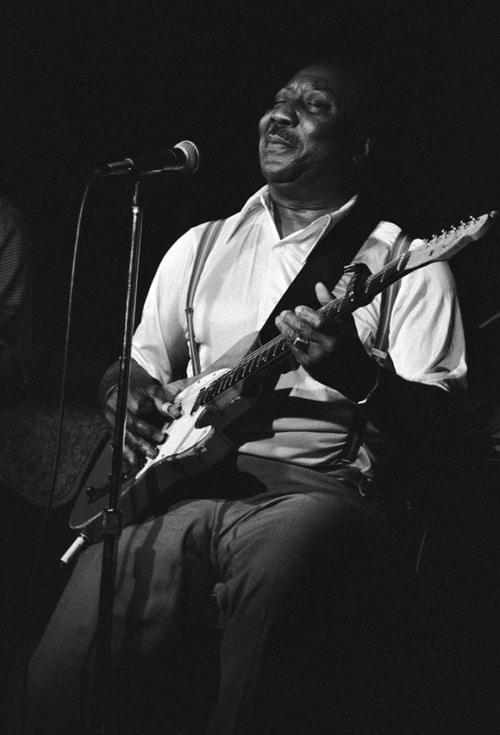 Muddy Waters — Born McKinley Morganfield in Rolling Fork, Mississippi back in 1915. His Mama died when he was just 3 yrs old, and so he was raised by his Grandmother in Clarksdale. Muddy started playing the harmonica at the age of 13, and a few years later picked-up the guitar. Muddy was very big on legendary Delta bottle-neck guitar masters — Son House and Robert Johnson. Soon, Muddy was a master himself — being one of the best guitarists and vocalists in the region – and now recognized as one of the best ever. In 1941, Alan Lomax and a team of Library of Congress field collectors visited and recorded Muddy Waters for the Library's folksong archives (they were originally looking for Robert Johnson at the time, but had no idea that he had died three years earlier). Muddy finely-honed his blues chops in the tough, back country juke joints until 1943 — when he left for Chicago. Waters worked hard to make a name for himself, and by the 1950s, he had a string of recordings that solidified his reputation as one of the best. Numerous members of his bands through the years have gone on to become legends themselves– guitarists Jimmy Rogers, Sammy Lawhorn and Luther Johnson, harmonica players Little Walter, Junior Wells and James Cotton, pianists Otis Spann and Pinetop Perkins — adding to Muddy Waters' enormous Blues legacy.

Add items to section
1980 - John Hammond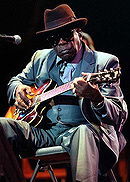 1980– Bluesman John Hammond at ChicagoFest –Image by © Kirk West.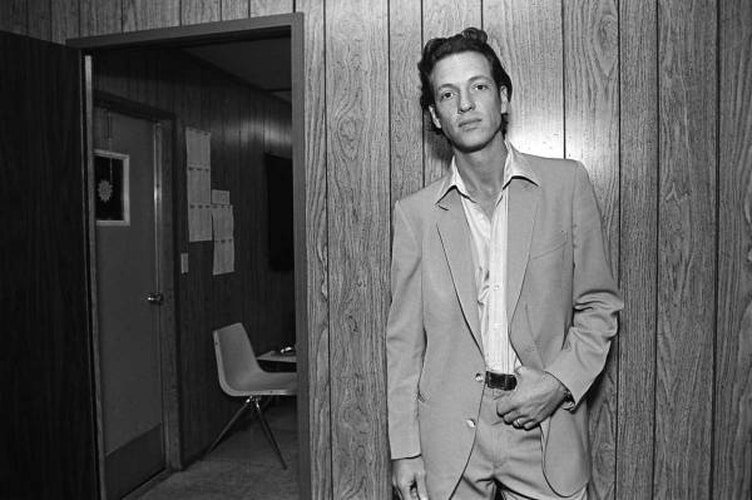 John P. Hammond, Jr. is an American Blues & Roots music
legend with crazy vocal, guitar and harmonica skills. John Paul Hammond hasn't had huge commercial success, but that hasn't stopped him from becoming one of the most respected musicians among his peers. Legend has it that Hammond had both Eric Clapton and Jimi Hendrix side-by-side in his band for five days in the 1960s when Hammond played The Gaslight Cafe in New York City. He's the son of famed record producer John H. Hammond, and interestingly enough– great-grandson of William Henry Vanderbilt. You would never know he's a Vanderbilt by listening to him. In fact, you'd swear he was raised on the Mississippi Delta. Hands-down one of my favorite artists of an genre or era. I missed-out seeing him at the New Hope, PA Winery a few months back–and have still not gotten over it.

Add items to section
1979 - George Thorogood

1979– A young George Thorogood tunes his resonator guitar backstage before a show at Harry Hope's in Cary, IL –Image by © Kirk West.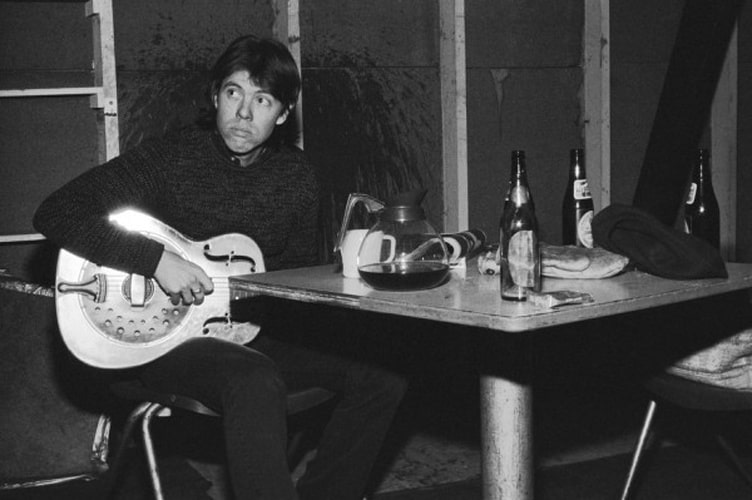 In the 1970s, Thorogood played semi-professional baseball in the Roberto Clemente League. A skilled second baseman, he was even awarded rookie of the year. His baseball dreams would take a backseat to music after seeing a young John Hammond onstage. From then on, George knew he was meant to play the Blues. "The people who helped me out were all the guys in Muddy Waters' band, all the guys in Howlin' Wolf's band. They were wonderful to me, and they wanted to help me. They saw what I was trying to do. It (Blues) was a lifestyle as well as an art form, as far as music goes. They were singing about what their life was like on a daily basis. Sonny Boy Williamson and Wolf and Muddy Waters – they didn't think they were the baddest cats in the world, they knew they were the baddest cats in the world. They had to be, or they wouldn't have survived. There's nothing glamorous in it – that's just the facts. They had to fight their way through on a daily basis just to keep their heads above water. That's very clear in a lot of their songs." –George Thorogood.
Back in the day, Thorogood and John Hammond (not to mention Clarence "Gatemouth" Brown) would take the stage at John & Peter's in New Hope, PA — a legendary, original music venue still going strong after 40 yrs. What it lacks in size, it definitely makes up for in spirit!

Add items to section
Clarence 'Gatemouth' Brown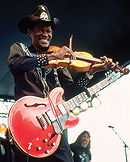 Clarence 'Gatemouth" Brown, Biddy Milligan's –Image by © Kirk West.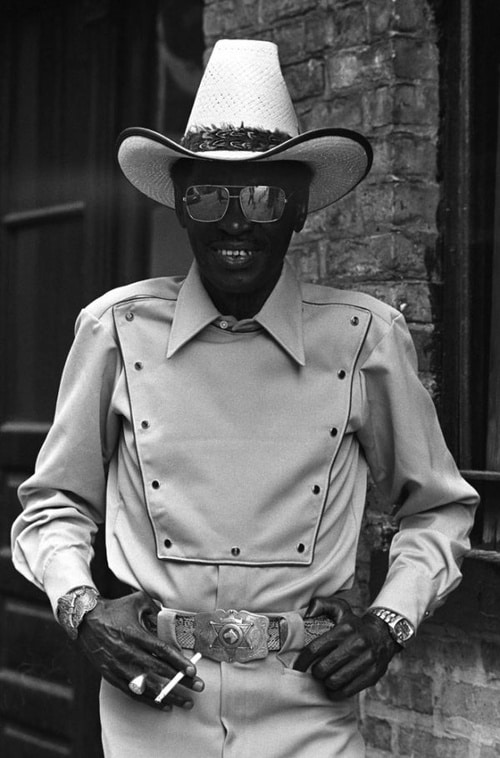 A Bluesman, he was. But this Texan legend is hard to put
in a neat little box – spread his love across multiple musical genres – Country, Bluegrass, Calypso, Jazz… you name it, Gate played it. The "Gatemouth" nickname came from a high school teacher who said he had a "voice like a gate," and it stuck. His big break came in 1947 concert when he filled-in for T-Bone Walker onstage at Don Robey's Bronze Peacock Houston nightclub. Clarence "Gatemouth" Brown took up his guitar and played "Gatemouth Boogie" and his career was off and runnin'. In the 1960s, Gate called Nashville home and became a fixture there – appearing on a syndicated Country music TV show, and laying down some Country tracks. Roy Clark had become a good buddy– the two recored an album together, and Gate even showed-up on the (very white) TV show 'Hee Haw'. In the late '60s, Gate tired of the music scene and headed to the desert of New Mexico and turned in his guitar for a badge – becoming a Deputy Sheriff. Gate's fans soon came calling like never before. In the '70s American Roots music swept Europe – Gates was in demand, and he toured Europe extensively. His guitar style is legendary, a and cited for influencing the likes of Albert Collins, Guitar Slim, J. J. Cale, Johnny "Guitar" Watson, and Frank Zappa – who declared Clarence "Gatemouth" Brown s his all-time favorite guitarist.

Add items to section
1981 - Lefty Dizz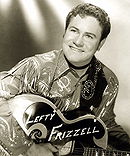 1981– Lefty Dizz, Chicago Blues legend, at the Checkerboard Lounge –Image by © Kirk West.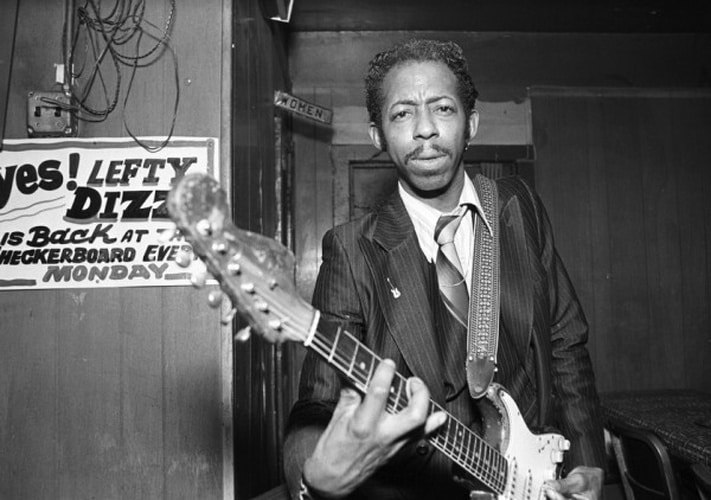 Lefty was a fiery guitarist, and balls-out showman who still doesn't get nearly enough press for his legend, his skill, and his bravado. A self-taught "lefty" he was 19 yrs old when he picked up a guitar for the first time. Like many lefties back then, he played on a right-handed guitar – and did not reverse the strings, as some do. Legend has it that another 'lefty' guitar great, a young and then unknown Jimi Hendrix, caught-up with Lefty Dizz at a Seattle gig – and that Lefty's aggressive playing had an influence on Hendrix. And Jimi wasn't his only Rock 'n' Roll fan – The Rolling Stones, Foghat, and others would often catch Lefty's Chicago gigs.

Add items to section
1983 - James Cotton and Buddy Guy

05/03/1983– "To Muddy", Blues greats James Cotton and Buddy Guy at the Checkerboard Lounge for Muddy Waters' funeral wake – Image by © Kirk West.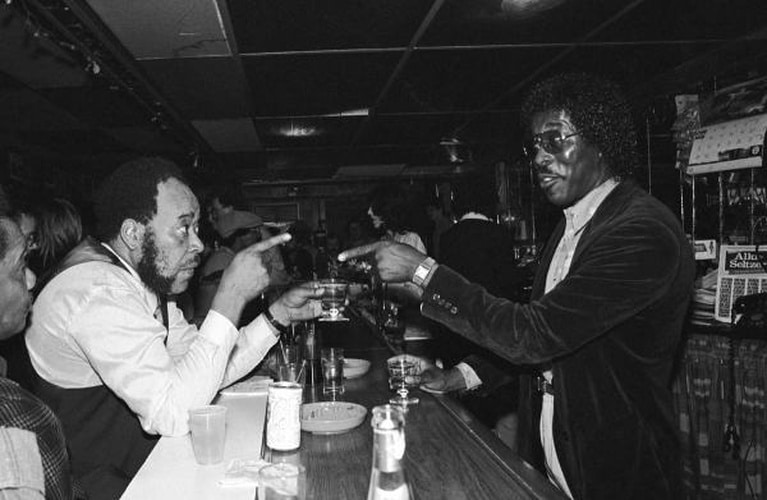 Muddy was the man, and upon his passing in 1983, anyone who was anyone in Blues came to pay tribute to one of the most important musical icons of the last century. Period. End of story.
THE PHOTOGRAPHY OF KIRK WEST

Kirk West is probably best known as the long-time tour manager, archivist, and photographer for the Allman Brothers Band– but before that he spent many years shooting many other musical legends while living in Chicago. Many of those images laid dormant for decades, and now with time on his hands since his 2010 retirement from ABB, the amazing images have now come to light – and many of them are stunning in their honest, fly-on-the-wall, honest energy. Being a lover of the Blues, I was instantly struck by many of his images of legends in a bygone time that I'd love to step back into.
Added to