10

vote
742 Views Share:
Movies the giraffe watched in 2016: April
Sort by:
Showing

24

items
Decade:
Rating:
List Type:
The breakdown: 24 movies watched, 16 were via Netflix, one in a school gym, and 7 in the theatre. Of those 20 were first views, 4 were re-watches, and they came from the following decades: 1950s, 70s, 80s, 90s, 00s & 2010s.

Let's begin with the fact that this list was supposed to get posted sooner, but too many other things pulled my attention in other directions & thus it got delayed. So instead of following along with me this month (which you can see was intended by the right-hand column notes that remain in their original form), you get it all at the end.

I spent the month mainly focusing on the Asian films in my queue, and by the end I'd knocked them down from 18 to 7. I consider that great progress. Best of all, only one of them wound up being terrible so it was a worthwhile focus. There were only 2 new movies out this month I cared about seeing, and both now sit firmly among my favorites for the year. The other 5 films I watched at Drafthouse were older films, most of which I'd seen before & all well worth the trip. There weren't many recommendations for April for the Netflix project, so I only got one of those watched, and I managed to catch everything that left while I could.

So overall it was a good month, even if this list did get delayed.

Best new-to-me film for April: The Invitation
Best hidden gem: Out of the Dark
Worst movie: Game of Death / We're Back! A Dinosaur's Story (tie, though I'm excluding the film I refused to finish from here)

Add items to section
Big screen attractions
Films I caught in a theatre

Add items to section
Netflix Instant Project for 2016

Netflix Instant Project for 2016
The ongoing Netflix Instant Project involves recommendations from my fellow Listalites of lesser-known/lesser-seen films that are currently streaming on Netflix. If you use Netflix Instant Watch & want to participate, please check out the list above & submit your recommendations.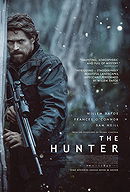 First viewing
- April 28th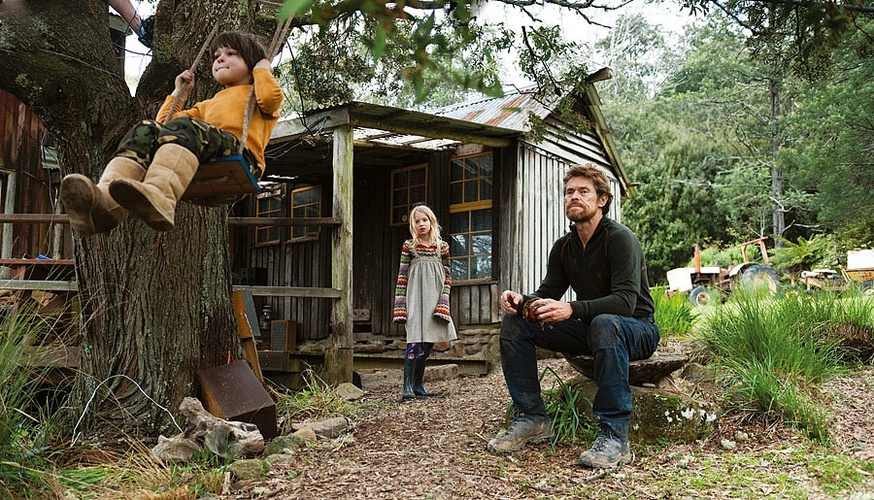 Recommended by moviewatcher122
I've always liked Willem Dafoe, but had never heard of this one so I figured I'd better give it a look. Of course he's good in it, as expected, and keeps the whole film worth watching. The rest of the cast does a good job too for the most part, and I wasn't annoyed by the kids in it which is a plus. At times the story is a bit predictable, but it's interesting enough that I easily hung with it to the end. I wouldn't say it's great, but it's definitely worth checking out, especially if you're a fan of Dafoe's.
the giraffe's rating:


Add items to section
Netflix exorcisms
Films I caught before Netflix removed them from my queue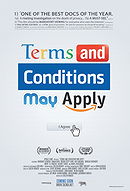 First viewing
- April 30th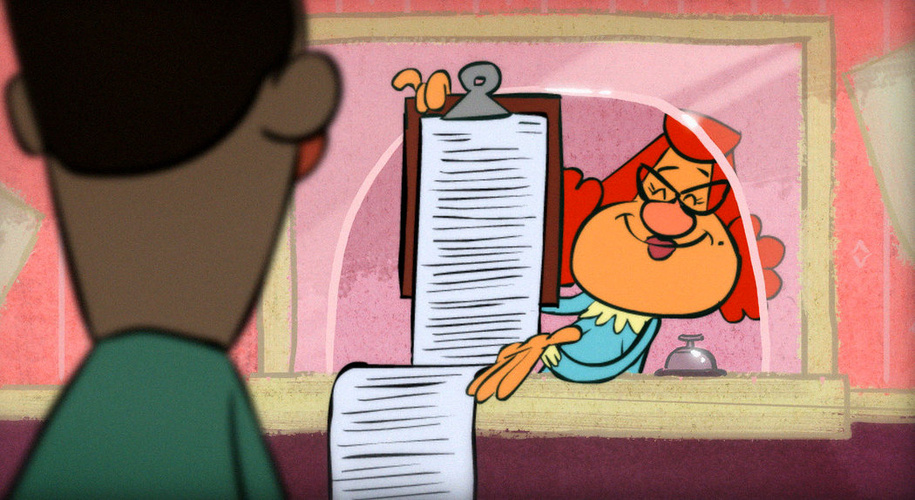 The last weekend of this month was the only one where I didn't have anything major planned, so I took advantage of it to clear out the trio of films in my queue exiting Netflix. I began with this doc, which was a highly interesting examination of what we've agreed to by embracing various online services for "free". To some degree it makes me want to figure out how to go off the grid, or at least do whatever I can to push back in favor of our privacy rights. Mostly though it reinforced my pleasure at being one of the few humans who refuses to join Facebook. Granted, I used to be on there, but I dropped off shortly after they switched from being college-student-centric to anyone can join. At the time I left mainly because I preferred MySpace, but hearing over the years the changes that went on there & then seeing this have reinforced my decision to avoid going back.
Anyway, I highly recommend checking this out if you haven't seen it. It doesn't reinvent the documentary wheel in any way, but the information it provides is worth the time.
the giraffe's rating: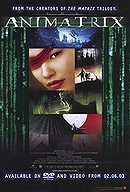 First viewing
- April 30th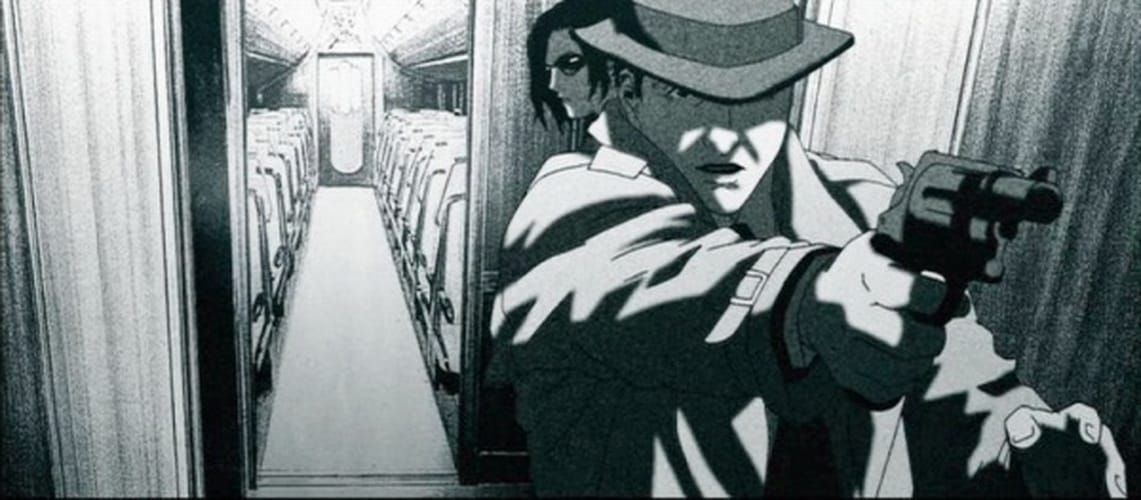 Why haven't I watched this before? More importantly, why didn't we get 2 sequels to this instead of those mediocre
Matrix
sequels? The animation throughout this is very impressive & matches well with the tone of each short. Peter Chung & his crew who worked on the
Aeon Flux
cartoons gets an entry here ("Matriculated"), which was a perfect match, but I think my favorite is either "A Detective Story" with it's beautiful black-and-white motif or "Program" thanks to the ways it takes advantage of the unreality of the Matrix to present a different visual experience. I could watch these over & over, and would gladly welcome future installments should anyone out there want to make more of them.
the giraffe's rating: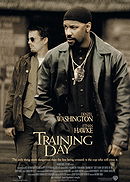 First viewing
- April 30th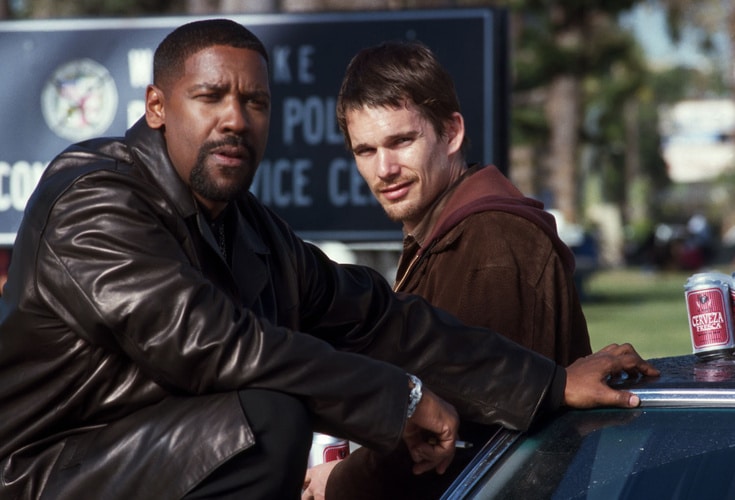 Ended my Saturday night with finally watching this. Yep, Denzel does a great job in his role here. Yep, the whole film is well made. It didn't cross the line of greatness for me, but I can see how it could for others. The story is pretty intense and mostly unpredictable, and buoyed by the performances from all of the cast. The ending doesn't entirely work for me & overall it's hard to believe after all of Alonzo's years becoming who he is he'd allow a rookie to enter his inner circle so easily. But hey, at least it's entertaining.
Just a thought:
Denzel shooting both his guns when the gang opens fire on him outside of Sandman's house called Willem Dafoe's voice into my head..."Television. Television is the explanation for this - you see this in bad television."
the giraffe's rating:


Add items to section
I tried, but I gave up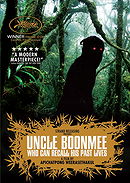 First attempt
- April 7th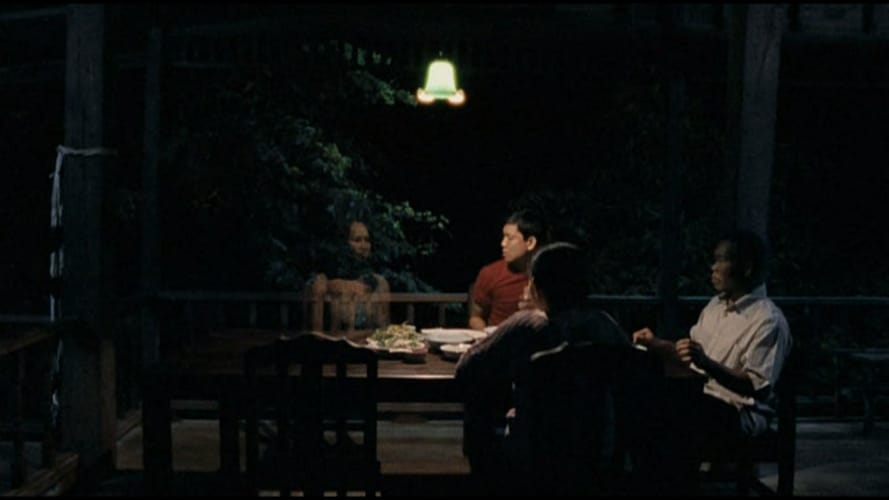 I thought I'd take a break from the run of Shaw Brothers releases & tackle something different, and since this was slated to leave Instant on the 15th I figured it was a worthy choice. Unfortunately after about 30 minutes of failing to find a connection with any of the characters & struggling to keep my eyes open I gave up on it. And when I started it I didn't even feel tired, so I'm blaming the movie on that. I tried to be patient with it, but there was so little happening that I found it frustrating to the point I couldn't take it any more.
Fortunately I followed it up with
Out of the Dark
and my night was saved.
I've got a fair number of things going on this month which will require my attentions elsewhere, so I don't want to have to think too much about what I'm going to watch movie-wise. Therefore I'm going to make my primary focus be the Asian films in my queue, which are numerous as you'll see in the Coming Attractions section. I don't expect to get them all watched, but they're listed just for simplicity's sake.

Added to them of course will be some new releases as I can catch them, as well as offerings from the Netflix project & anything they decide to remove. Netflix has gone easy on me the past 2 months, so I'm anticipating a big purge from them any day now. Oh, and Drafthouse has at least three older movies they're screening that I'll catch this month.
Added to

30 votes
the giraffe's movie lists guide
(195 lists)
list by the giraffe
Published 11 years, 7 months ago

2 comments