14

vote
812 Views Share:
Movies the giraffe watched in 2017: March
Sort by:
Showing 1-

50

of

55
Decade:
Rating:
List Type:

Add items to section
Noteworthy: The best and the worst
The breakdown: 25 movies watched and one abandoned
20 first views, 5 re-watches
15 via Netflix, 4 via DVD and 6 in the theatre
40 short films
24 first views, 16 re-watches
12 via Netflix, 16 via DVD, and 12 in the theatre (short film competition)
Decades touched: 1940s-2010s

There were a lot of movies in theatres around here that I wanted to catch this month, and I wound up seeing most of them. Wilson and T2 Trainspotting were the main exceptions, but maybe I'll catch them in April. I had hoped to catch more of the repertory films at Row House Cinema too, but the kiddo wasn't interested in seeing their stop-motion animated films they ran the last weekend I had her this month & I failed to catch Science of Sleep which was the sole Gondry film they ran that I never saw on the big screen. Still, as productive as the month was overall I'm not going to complain too much. Even without the slew of short films I watched (mostly with the kiddo) I averaged 5 movies a week, though my enthusiasm for Netflix's offerings is waning a bit. This month I seriously considered forcing myself to get through the handful of films I have in my queue now and switching services. Ah, but I've got some Netflix-only TV stuff I'm quietly working my way through, so I'm not ready to jump ship just yet. I may trade it in temporarily in favor of Amazon in the near future though.

The kiddo wasn't too enthusiastic about watching movies this month either, which led us to watch shorts instead & most of which we both enjoyed. It's not often I watch more than one or two in a month, so it was kind of a nice way to shake things up a little. And having MST3K return to Netflix helped shake things up too, so I'll keep working my way through those in the months ahead.

P.S. - If forced to choose the best hidden gem would be The Machine Girl, but since this was my second time watching it & not my first it's not getting that distinction.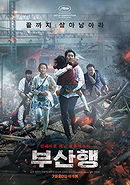 First viewing
- March 18th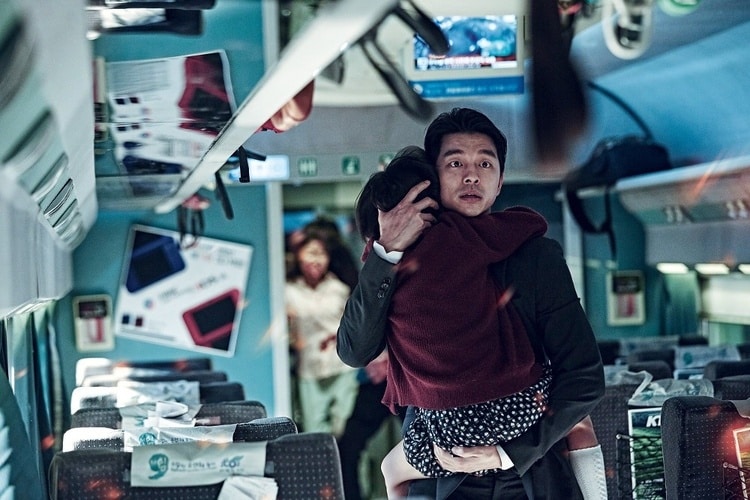 Best new-to-me film for March
Ever since people started talking about
Train to Busan
I've wanted to see it, so the instant I noticed it had been added to Netflix I put it in my queue & watched it the same night. The whole thing is well-made with lots of intensity. There were times where I was yelling in my head for the characters to run away, so I got pretty caught up in it. The cast does an excellent job & the film isn't afraid to shake your expectations. Best of all the effects are wonderfully done & while I typically prefer slow zombies I thought the fast ones here were very effective. I'll definitely watch this again.
Currently streaming on Netflix
the giraffe's rating: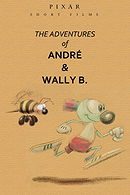 First viewing
- March 12th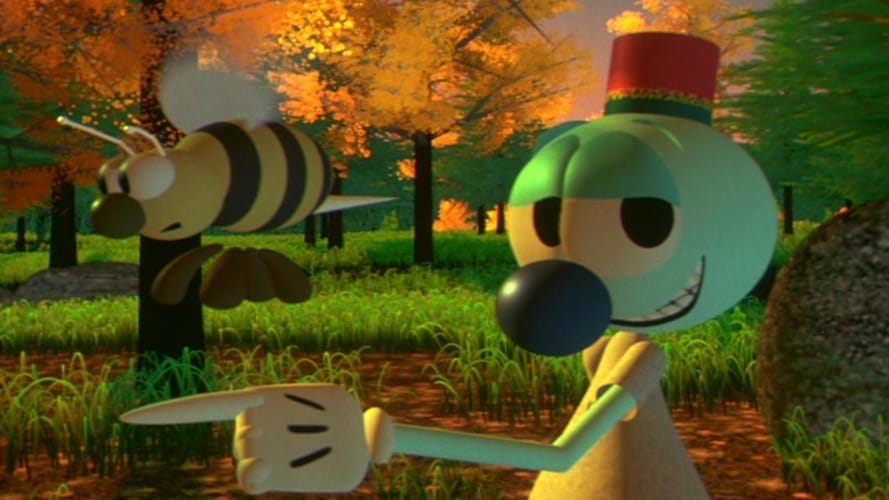 Worst film
I recently came across a copy of the first Pixar shorts collection on DVD for super cheap, so I bought it with the kiddo in mind. Since she'd already watched plenty of Looney Tunes earlier in the day, when she asked if she could watch some of them before bed I agreed to watch one of the shorts with her. Well, one turned into 3 because the first two were so short. This one is pretty pointless, and the title is misleading as there's only one adventure to be had. The animation is okay, but nothing like what the company would go on to in the years ahead. So it was rather disappointing, but at least now I can say I've seen it I guess.
the giraffe's rating:


Add items to section
Home viewings

Add items to section
Big screen attractions
Films I caught in a theatre

Add items to section
Short films
Load more items (5 more in this list)
Added to

30 votes
the giraffe's movie lists guide
(195 lists)
list by the giraffe
Published 11 years, 7 months ago

2 comments