21

vote
1005 Views Share:
Movies the giraffe watched in 2016: January
Sort by:
Showing

30

items
Decade:
Rating:
List Type:
The breakdown: 29 movies and 1 short film for a total of 30 watched, 20 were via Netflix, 5 on DVD, and 5 in the theatre. Of those 20 were first views, 10 were re-watches, and they came from the following decades: 1950s, 70s, 80s, 90s, 00s & 2010s.

Well, January was certainly a productive month. I caught all the films that left Netflix I wanted to see, sat down with a pair of Netflix project recommendations, made 4 trips to Drafthouse, and even got in a couple films with the kiddo. Best of all though, none of the films fell below 6/10 which either means I did a great job of avoiding crappy movies or I'm too agreeable toward whatever I'm watching. Given how many on this list got stuck at the 7 mark I don't think it's the latter, as I'm finding it harder to justify ratings in the 8-10 range. Hmm...

So yeah, I'd say 2016 is off to a good start so far.

Best new-to-me movies for January: Strangers on a Train / Anomalisa (tie)
Best hidden gems: The Overnight / The Best Offer
Worst films: The Revenant / The Devil's Advocate

Add items to section
Big screen attractions
Films I caught in the theatre

Add items to section
Netflix Instant Project for 2016

Netflix Instant Project for 2016
The ongoing Netflix Instant Project involves recommendations from my fellow Listalites of lesser-known/lesser-seen films that are currently streaming on Netflix. If you use Netflix Instant Watch & want to participate, please check out the list above & submit your recommendations.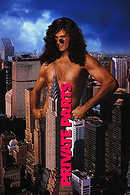 Re-watch
- Jan. 9th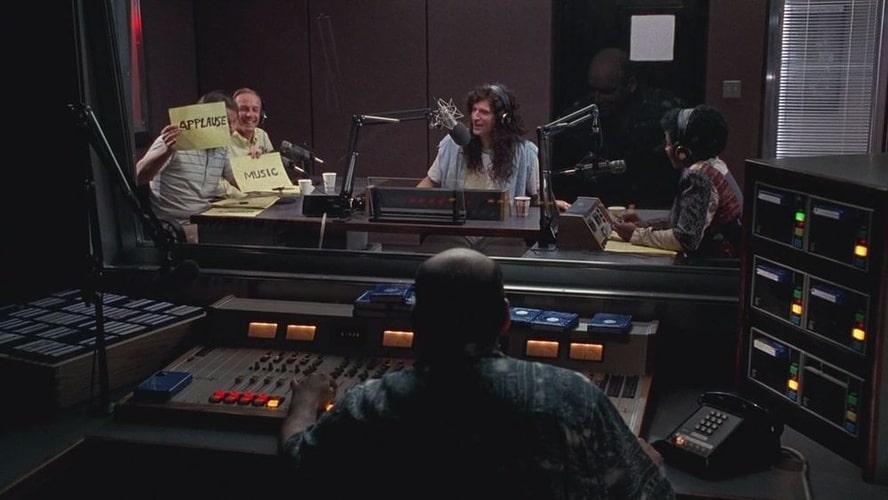 Recommended by moviewatcher122
After the string of revenge films I've been going through, I needed something comedic and nonviolent. So I turned to one of the comedies from the Netflix Instant Project, and a film I haven't seen since it was in theatres. Now I've never been a fan of Stern's, but I remember going to see the film with my friends and enjoying it well enough. And while I hadn't watched it again since, I do also own the soundtrack & still listen to most of the songs off it from time to time.
Anyway, it's still a really funny film and I appreciate the angle Stern took with it. The misunderstood artist who just wants to be loved and understood is a theme all of us misfits can identify with and relate to, and the film sticks to that theme very well as it rolls along. I can also respect the way Stern stays loyal to those he works with, as he keeps his cohorts by his side over the years. And while I don't always appreciate his antics, there are some great comedic bits here which had me laughing heartily at times.
Probably best of all though is Paul Giamatti's performance as "Pig Vomit". This was the first film I ever noticed him in, and he plays that role to perfection creating a character who is caustic and slimy and holds his own against Stern even when he's losing. The final speech from his character during the credits is especially revealing to what kind of person he was (supposed to be?).
So ultimately this wound up being worth watching again, but I think I'll stick by my rating of 7/10 as it's not a film I enjoy enough to watch often.
the giraffe's rating: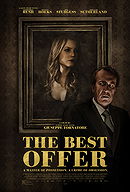 First viewing
- Jan. 17th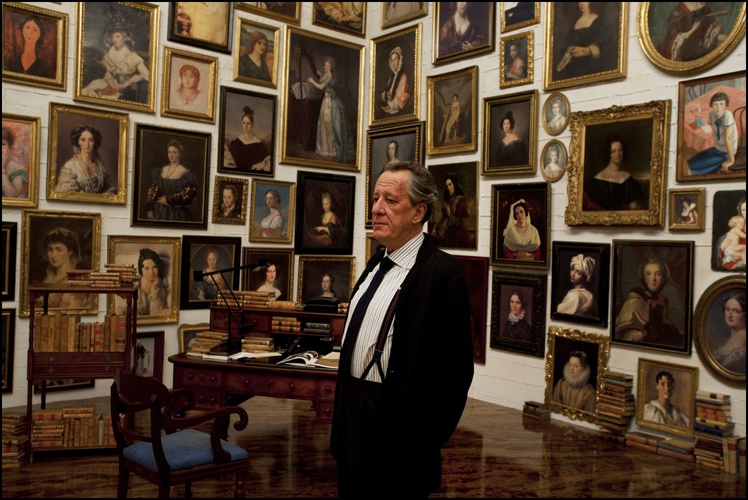 Recommended by VierasTalo
I like the way this blends a love story with a mystery, exploring various facets of romantic relationships along the way. Geoffrey Rush turns in another in a long line of stellar performances and carries us through the film with his creation of a rich yet flawed character. The supporting cast does an excellent job as well, but Rush shines above them all. The mystery side of it unfolds in a way that delivers some surprises while keeping you mainly focused on the relationship between Virgil and Claire, and winds up being pretty effective. It didn't quite cross my personal line of greatness, but I enjoyed it well enough I'd be willing to watch it again.
the giraffe's rating:


Add items to section
Netflix exorcisms
Films I watched before Netflix removed them from my queue
I'm kicking off the new year with as little planning as possible in hopes of keeping things interesting. That said, Drafthouse is luring me in with Tarantino screenings I'm very tempted to take advantage of. The crown jewel of the bunch though in my book is the
Pulp Fiction
Quote-Along so I'll definitely be hitting that one up. Second among them is the opportunity to catch
True Romance
on the big screen, which I think is one of two Tarantino films I haven't seen in a theatre (I definitely haven't seen
Natural Born Killers
on the big screen). Of course there are new movies coming out to see as well this month, so I won't just be feasting on Tarantino there.
At home I'm still carrying on with the Netflix Instant Project, and if you're streaming movies through them at home please
drop by the list
and join us. Doesn't matter what part of the world you're in, nor how often or heavily you participate. If you want to just recommend films, drop by. If you want to watch some recommendations and support them, that's cool too. Just join us whenever it fits into your schedule, even if only for a single month. The more the merrier!
Ok, enough of my rambling. Happy new year to you & thanks for continuing to support my lists.
Added to

30 votes
the giraffe's movie lists guide
(195 lists)
list by the giraffe
Published 11 years, 9 months ago

2 comments