14

vote
471 Views Share:
Movies the giraffe watched in 2016: November
Sort by:
Showing

23

items
Decade:
Rating:
List Type:
The breakdown: 23 movies watched, 18 via Netflix, 1 via DVD, and 4 in the theatre. Of those 20 were first views, 3 were re-watches, and they came from the following decades: 1950s, 90s, 00s & 2010s.

And having said that I'm mildly disappointed in the lack of variety in time between the films I watched, though to be fair my focus was on my queue & most of what was there was from the past 16 years. And of course my goal was to get those films watched, and my goal was met so I won't complain too loudly. I may have to make up for it next month though.

This month seemed to swing between good films and mediocre ones which has me feeling like the month wasn't the strongest overall. But hey, at least I did see some good movies along the way including finally seeing one of my favorite films ever on the big screen. And now I can finally stop feeling like I'm not keeping up with my queue for a while & maybe start tackling films within the first month or so of adding them. We'll see how that goes.

Best new-to-me film for November: Frequencies
Best hidden gem: Well, aside from the above film I'd say it was Ai Weiwei: Never Sorry
Worst film: Either Room 237 or Flubber, both of which were a waste of my time

Add items to section
Big screen attractions
Films I caught in a theatre

Add items to section
Netflix Instant Project for 2016

Netflix Instant Project for 2016
The ongoing Netflix Instant Project involves recommendations from my fellow Listalites of lesser-known/lesser-seen films that are currently streaming on Netflix. If you use Netflix Instant Watch & want to participate, please check out the list above & submit your recommendations.
First viewing
- Nov. 11th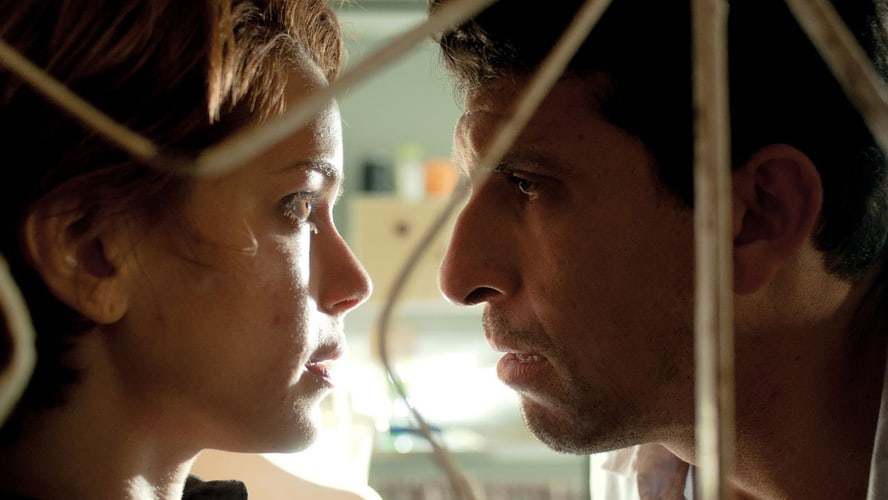 Recommended by djprojexion
A Wolf at the Door
is a well-made film I guess, but I wasn't overly impressed by it. Certainly the acting is good, and the story unfolds in a way that's fairly compelling and not too predictable. It gets bonus points for being populated with characters that have both good & evil within them instead of painting them in black & white. There are some moments which are included for questionable reasons (a woman tells her story to the police & provides graphic sexual details?), and when it ended I wasn't blown away. I do think it's worth sitting through once though if you're curious about it but probably not essential viewing.
the giraffe's rating:

Add items to section
Netflix exorcisms
Films I caught before Netflix removed them
First viewing
- Nov. 26th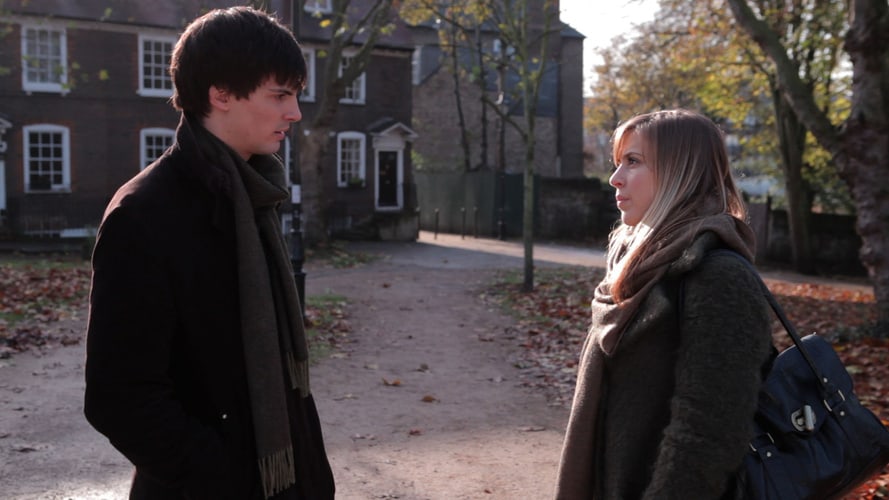 Netflix seemed convinced this was my type of movie, so when I noticed it's leaving soon I figured I'd catch it while I still could.
Frequencies
is a very intelligent sci-fi/romance hybrid with a strong cast and intriguing story. I hate to say too much about it since I knew nothing about it beyond Netflix's brief description, so I'll keep my comments brief. Simply put, I dug everything about it & would gladly watch it again. I'm unsure whether it crossed my line of greatness, but it's safe to say it came very close if not.
the giraffe's rating:

As I've previously stated, it's my goal this month to wipe out the remaining films that have been sitting indefinitely in my Netflix queue before December. Fortunately I don't have a lot left to get through, then I can add more to it and have some fresher films to watch in the new year. I'm starting off by tying up some loose ends from last month's Horrorfest before I move onto the rest, and there will definitely be at least two trips to the theatre before the month ends that I'm looking forward to. Beyond that, we'll see how it goes.
Added to
28 votes
the giraffe's movie lists guide
(162 lists)
list by the giraffe
Published 7 years, 11 months ago

2 comments