8

vote
British Comedy: Desmond's
Sort by:
Showing

25

items
Decade:
Rating:
List Type: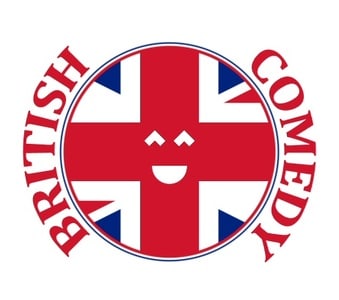 Part of the
British Comedy Collection
From the long warm nights,
With an ocean breeze,
To the damp,
And to the rain of London city.

We come from the sun,
To live in the cold,
I miss me rum,
I want my coconut tree.

Don't scratch my soca,
Till the party's over.
Let's keep the music sweet,
Wind up your waist,
And feel the beat,
Don't scratch my soca.
Desmond Ambrose is a barber who dreams of one day retiring in Guyana. He runs a barbershop in Peckham with his wife, Shirley. The shop is used as a social centre for regulars customers who never actually have their hair cut, and as a home for two of the three Ambrose children, Gloria and Sean. The older son, Michael, is a bank manager who tries to use his expertise to point his father in the right direction.
SERIES SCORES

Series 1: 7.00
Series 2: 6.92
Series 3: 7.31
Series 4: 6.08
Series 5: 4.85
Series 6: 4.38
FAVOURITE EPISODES

HOLY GODIVA

1. A Microwave, Five Men, and a Nappy
(Series 2, Episode 5 - 1990)

2. The Peckham Pimpernel
(Series 3, Episode 2 - 1991)

3. Too Young
(Series 3, Episode 12 - 1992)

4. For Love or Money
(Series 2, Episode 8 - 1990)

5. Calypso
(Series 4, Episode 5 - 1992)

6. Stop the World, I Want to Get Off
(Series 2, Episode 9 - 1990)

7. Thirty Year Itch
(Series 2, Episode 13 - 1990)

8. Relative Strangers
(Series 3, Episode 5 - 1991)

9. The Offer
(Series 1, Episode 2 - 1989)

10. The Prodigal
(Series 3, Episode 11 - 1992)

ONION JACK

1. A Microwave, Five Men, and a Nappy
(Series 2, Episode 5 - 1990)

2. The Peckham Pimpernel
(Series 3, Episode 2 - 1991)

3. Stop the World, I Want to Get Off
(Series 2, Episode 9 - 1990)

4. Thirty Year Itch
(Series 2, Episode 13 - 1990)

5. Smokeless Fuming
(Series 3, Episode 4 - 1991)

6. For Love or Money
(Series 2, Episode 9 - 1990)

7. Sad News
(Series 1, Episode 6 - 1989)

8. Calypso
(Series 4, Episode 5 - 1992)

9. Daydreams
(Series 3, Episode 9 - 1992)

10. Too Young
(Series 3, Episode 12 - 1992)
Added to