Sort by:
Showing 1-

50

of

273
Decade:
Rating:
List Type:
Load more items (223 more in this list)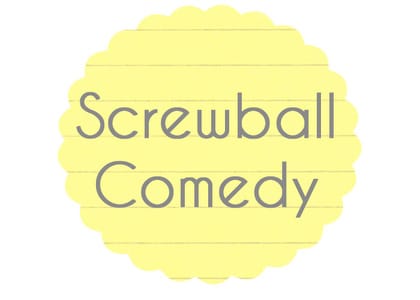 The screwball comedy is a subgenre of the comedy film genre. It has proven to be one of the most popular and enduring film genres. It first gained prominence in 1934 with It Happened One Night, and, although many film scholars would agree that its classic period ended sometime in the early 1940s, elements of the genre have persisted, or have been paid homage to, in contemporary film.
While there is no authoritative list of the defining characteristics of the screwball comedy genre, films considered to be definitive of the genre usually feature farcical situations, a combination of slapstick with fast-paced repartee, and a plot involving courtship and marriage or remarriage. The film critic Andrew Sarris has defined the screwball comedy as "a sex comedy without the sex."
The screwball comedy has close links with the theatrical genre of farce, and some comic plays are also described as screwball comedies. Many elements of the screwball genre can be traced back to such stage plays as Shakespeare's Much Ado About Nothing, As You Like It and A Midsummer Night's Dream and Oscar Wilde's The Importance of Being Earnest. Other genres with which screwball comedy is associated include slapstick, situation comedy, and romantic comedy.
Added to

5 votes
Favorite Lists
(67 lists)
list by sara
Published 4 years, 7 months ago

1 comment

13 votes
Film and TV Genres
(86 lists)
list by Mr. Saturn
Published 10 years, 3 months ago

1 comment