5

vote
9636 Views Share:
Rock N Roll Timeline 1990-1999
Person list created by blankend
Sort by:
Showing

10

items

Add items to section
1990

January 21 - "MTV Unplugged" airs its first show with performances by "Squeeze", "Elliot Easton" (The Cars), and "Syd Straw".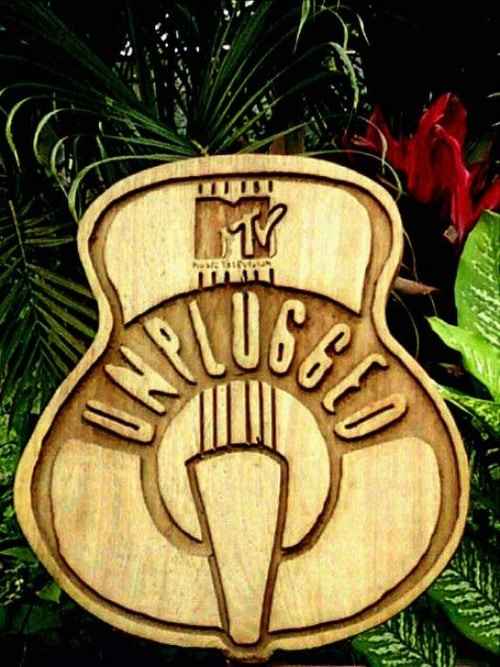 February 8 - Del Shannon dies of a self inflicted gun shot wound at age 55. His first and biggest hit song was "Runaway" in 1961.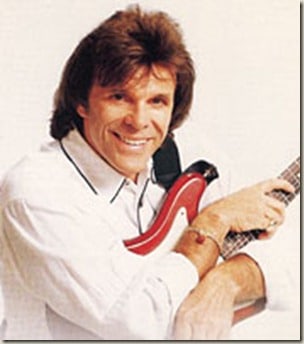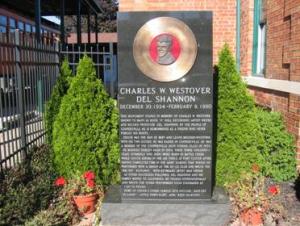 February 16 - The album "Dark Side Of The Moon" by Pink Floyd is certified 11-times platinum. It was first released March 24, 1973.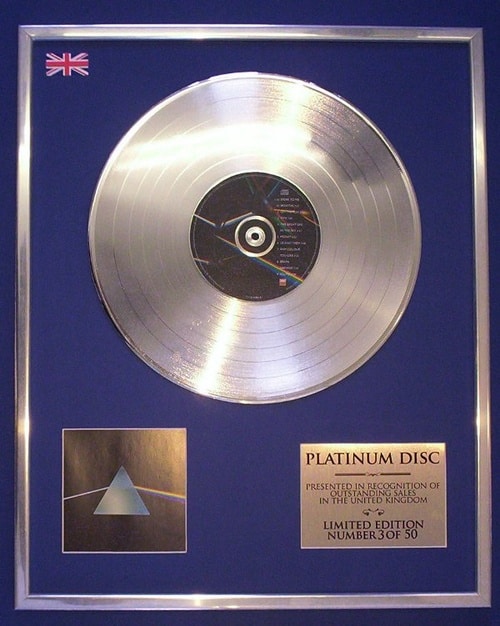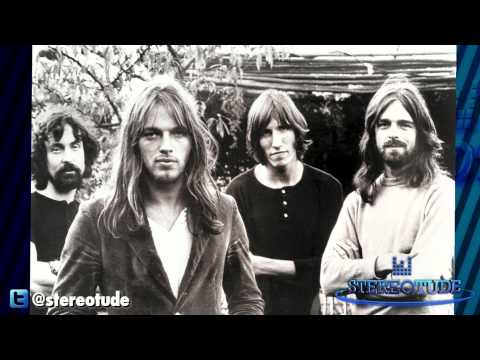 March 1 - Janet Jackson kicks off her "Rhythm Nation 1990" tour in Miami, Florida.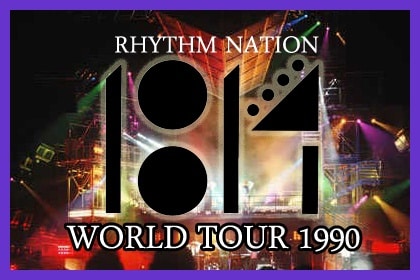 April 14 - "A Tribe Called Quest" releases their debut album "People's Instinctive Travels and Paths Of Rhythm"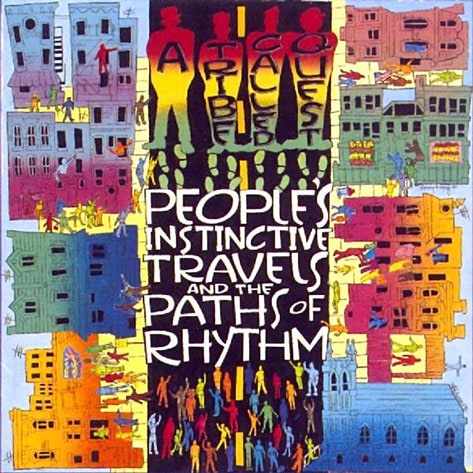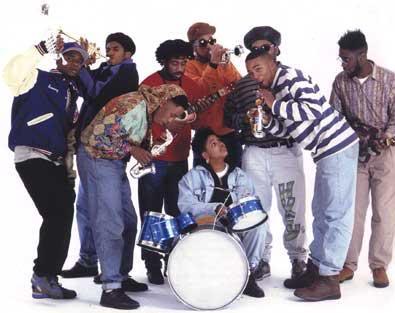 June 21 - Los Angeles, California declares and celebrates "Little Richard Day" at City Hall.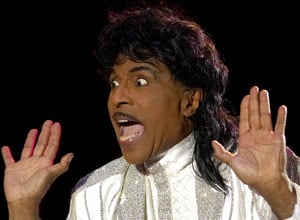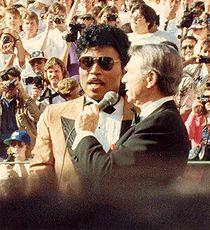 July 2 - The Italian Catholic Church attempts to stop Madonna from performing in Rome on her Blond Ambition World Tour, because of her use of crucifixes in her show.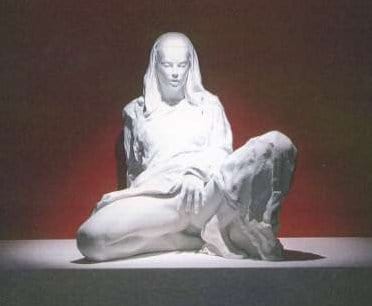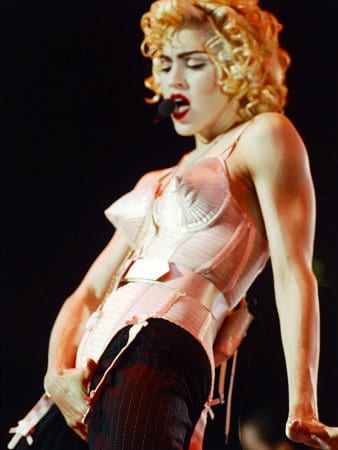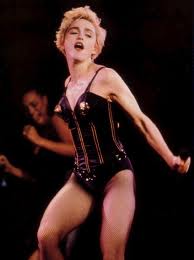 July 18 - The first "Lollapalooza" concert tour gets underway featuring Jane's Addiction, Siouxsie & the Banshees, Living Colour, Nine Inch Nails, Ice-T & Body Count, Butthole Surfers, Rollins Band, Violent Femmes, Fishbone, Emergency Broadcast Network and more.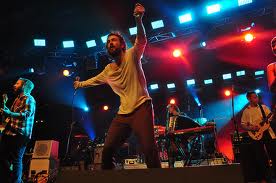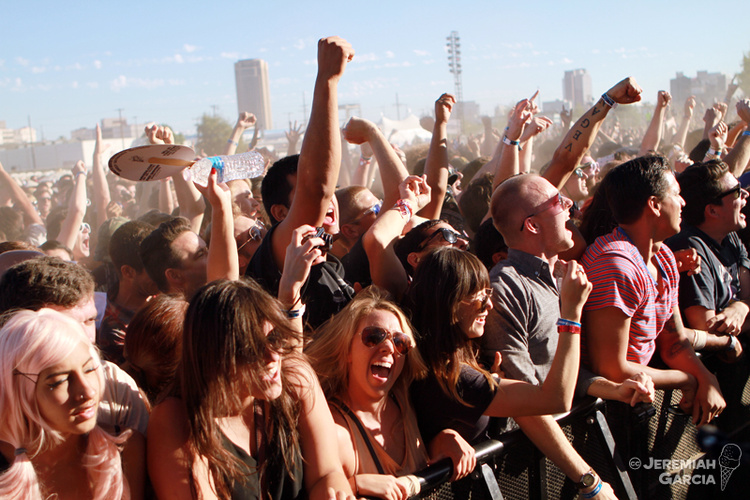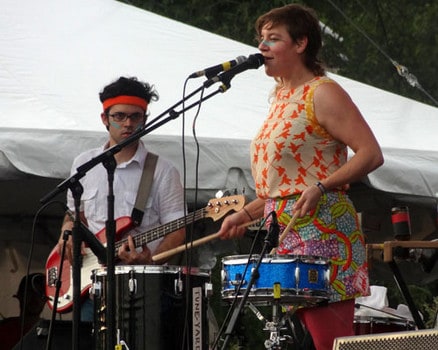 August 5 - Cable TVs HBO hits its highest viewership when it broadcasts a concert from Madonna's "Blonde Ambition" tour.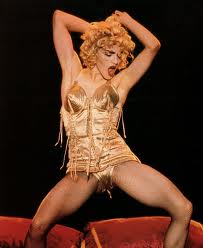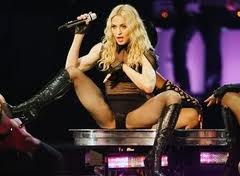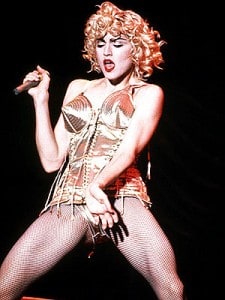 August 27 - Blues-Rock guitarist Stevie Ray Vaughan is killed when the helicopter he was taking from a gig in East Troy, Wisconsin to a show in Chicago, crashed in dense fog, killing everyone on board. Stevie was 35 years old.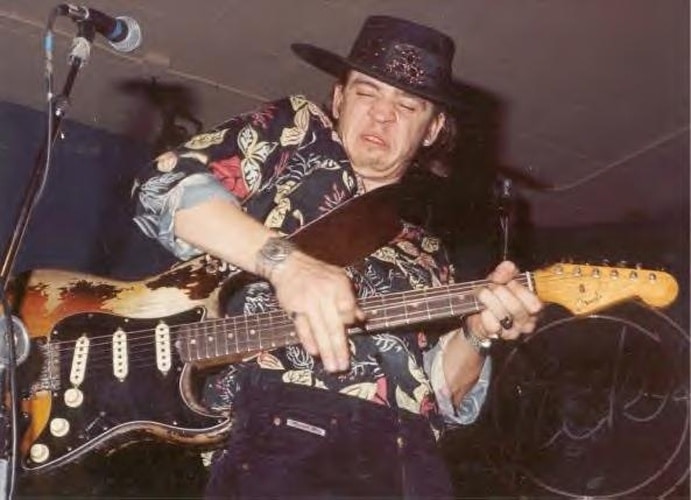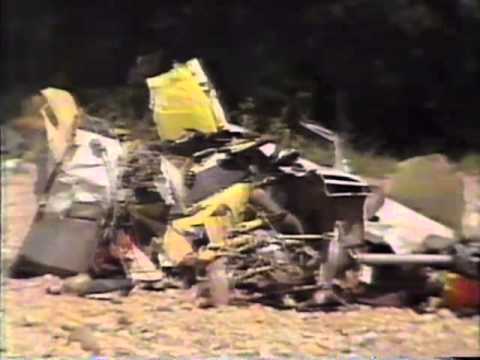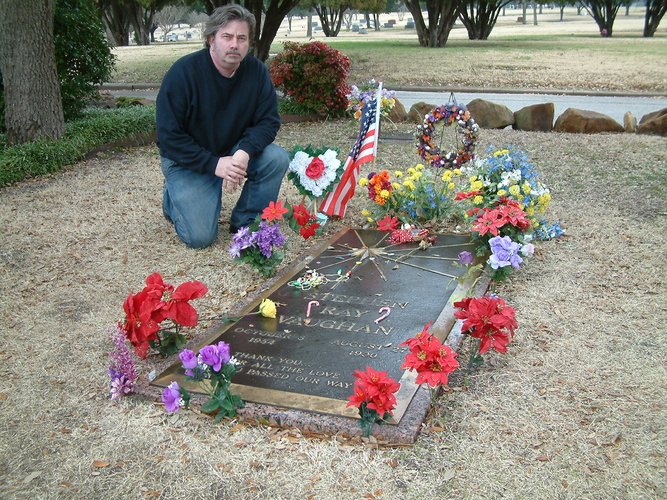 September 6 - Tom Fogerty, guitarist for Creedence Clearwater Revival, dies of respiratory failure at age 48.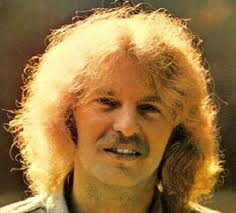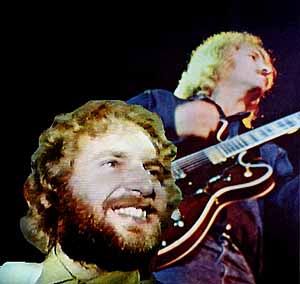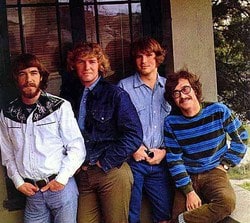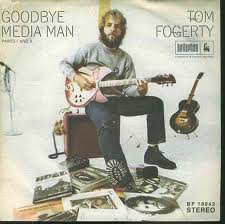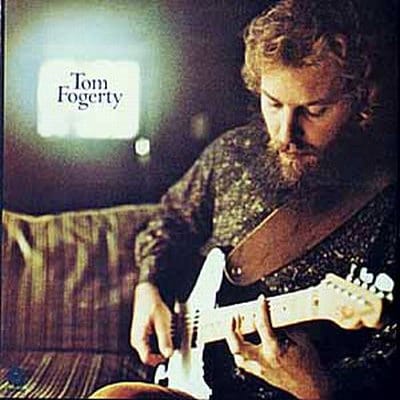 September 15 - Bruce Hornsby temporarily fills the spot of keyboardist for the Grateful Dead after the death of Brent Mydland.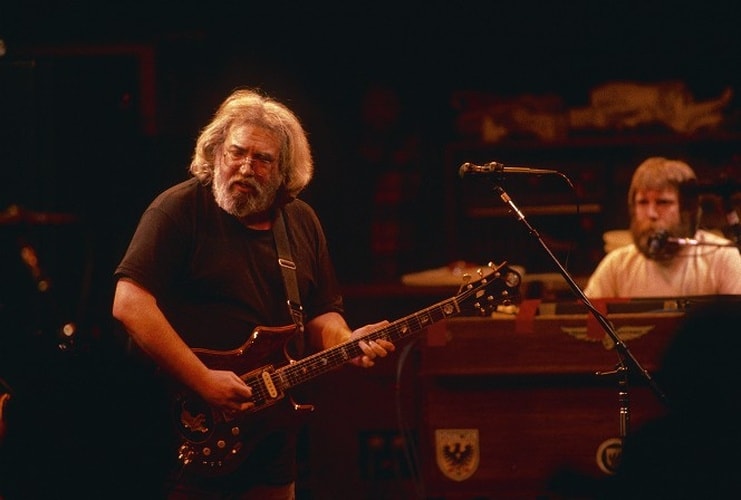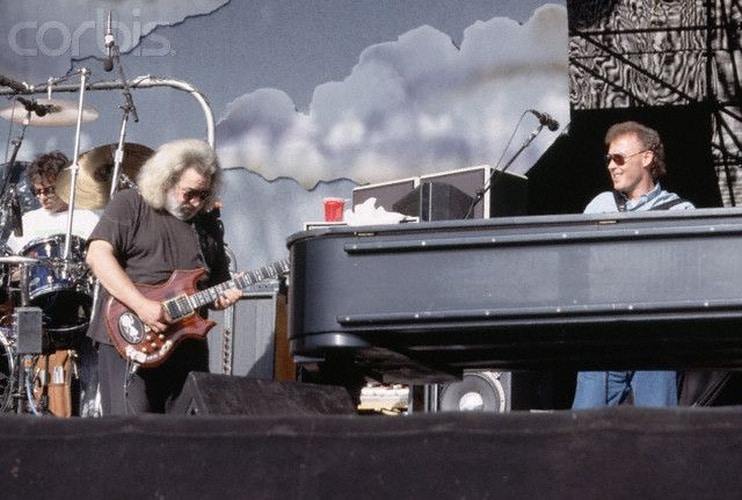 November 16 - Bruce Springsteen plays the Shrine Auditorium, Los Angeles, performing for the first time without the E Street Band.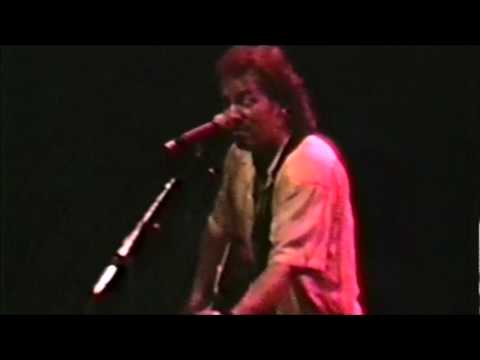 November 19 - After manager, Frank Farian, admitted that the singing duo "Milli Vanilli" were not the singers on their albums, they were orderd by the 'Grammy Association' to return their awards.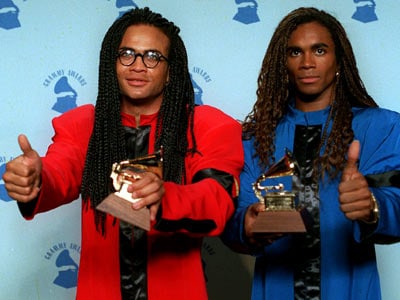 December 15 - Rod Stewart marries Rachel Hunter.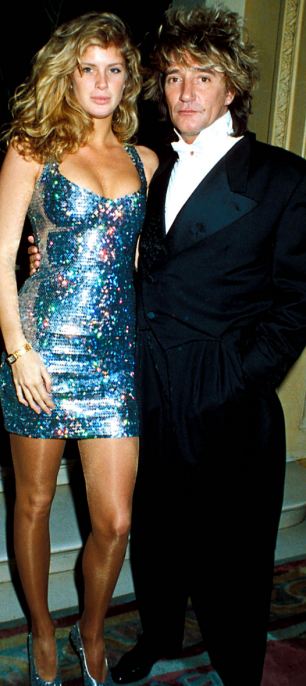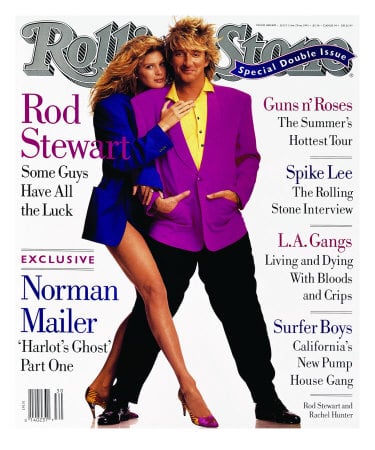 Add items to section
1991

June 1 - David Ruffin - former lead singer of the Temptations dies of an overdose of crack cocaine at age 50.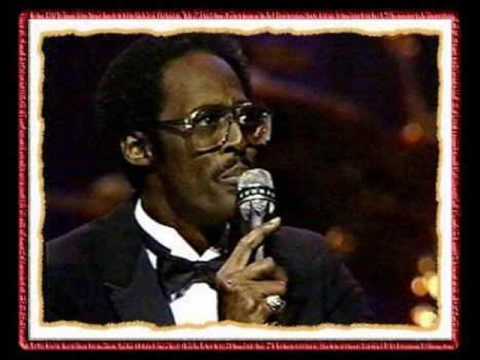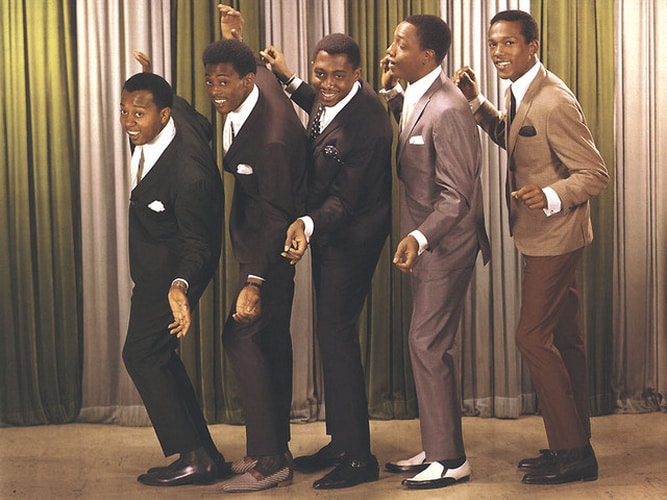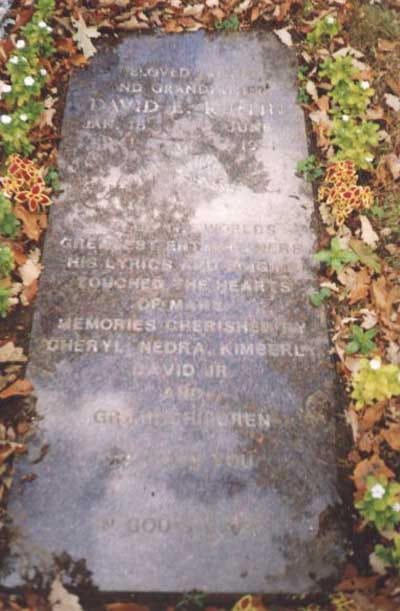 September 24 - Nirvana's second album, Nevermind, was released. The album and its first single "Smells Like Teen Spirit" helped to push alternative music and it's offshoot, grunge, into the mainstream rock format. RIAA has since certified Nevermind "diamond" (10 million copies shipped).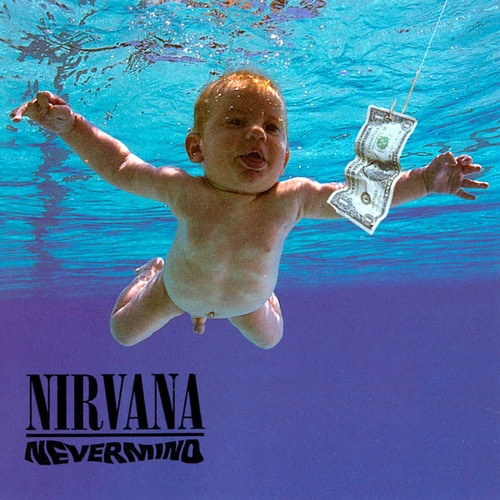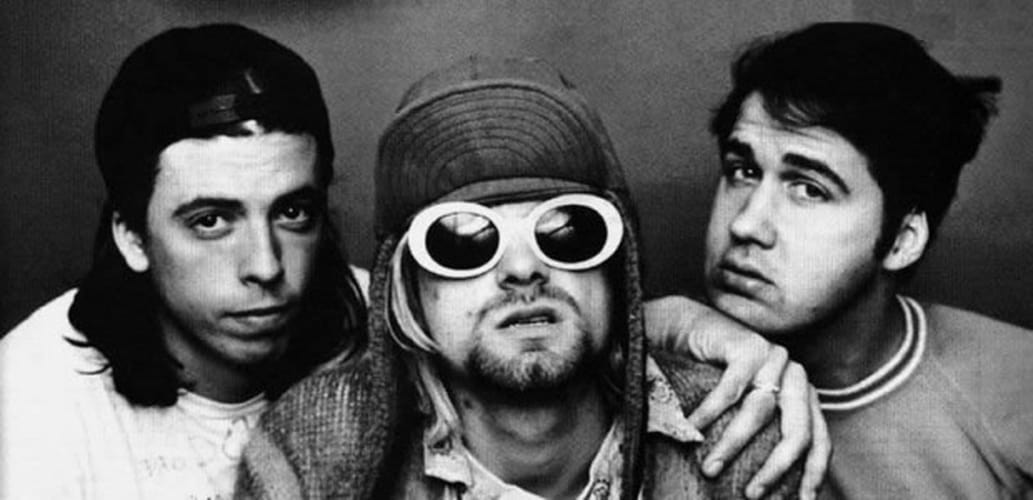 October - J. Frank Wilson, who recorded the hit record "Last Kiss" dies in a nursing home at age 49.
October 26 - Bill Graham, the rock promoter who owned the Fillmore theaters in San Francisco and New York was killed in a helicopter crash. He was 60 years old.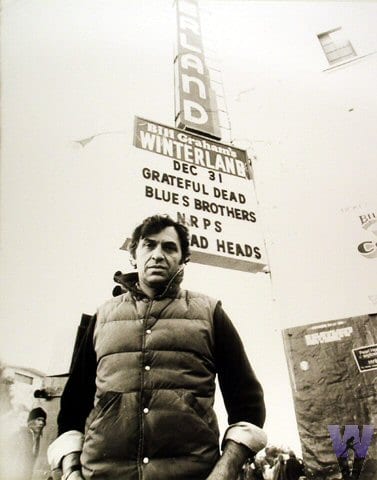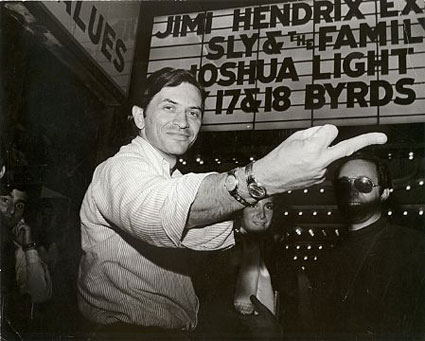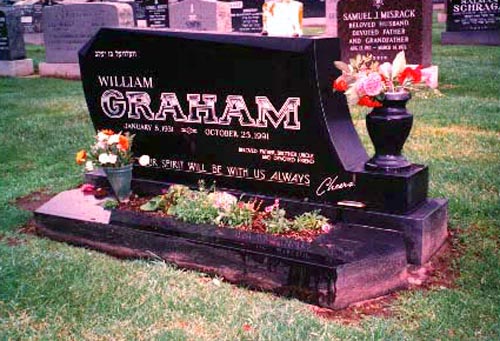 November 24 - Freddie Mercury, lead singer of 'Queen' dies at age 45 of complications from AIDS.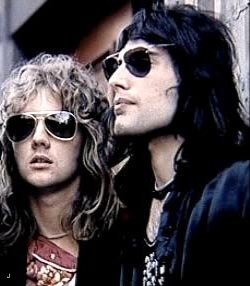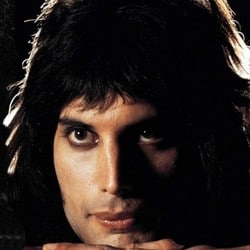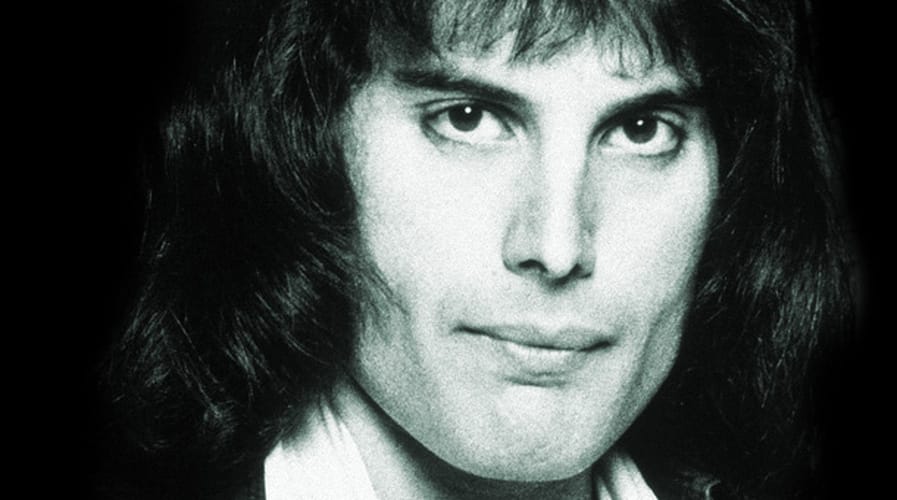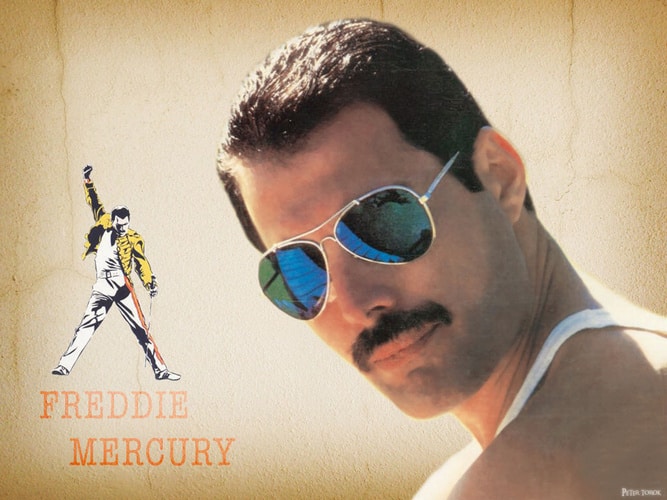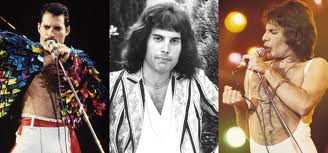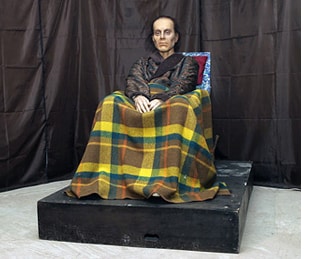 Add items to section
1992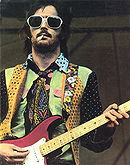 January 16 - Eric Clapton tapes an hour of acoustic tunes including his hit song "Layla" at a slower pace, for MTV's "Unplugged" show.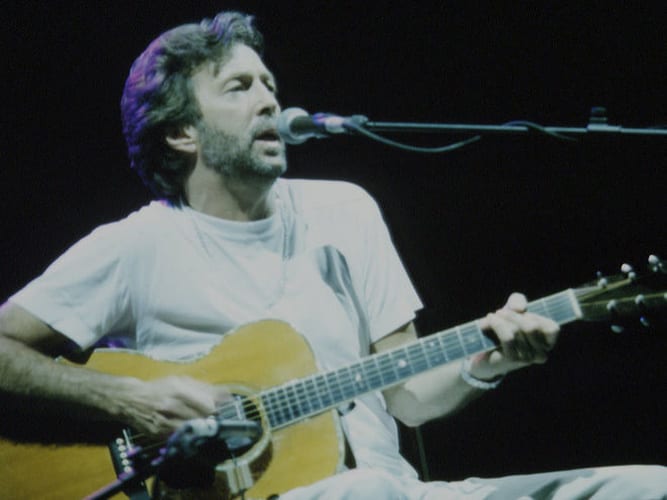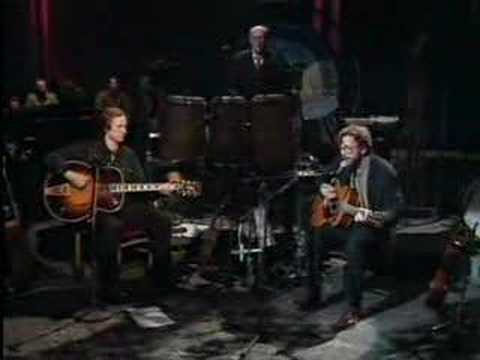 February - Kurt Cobain (Nirvana), and Courtney Love (Hole), get married in Waikiki, Hawaii in their pajamas.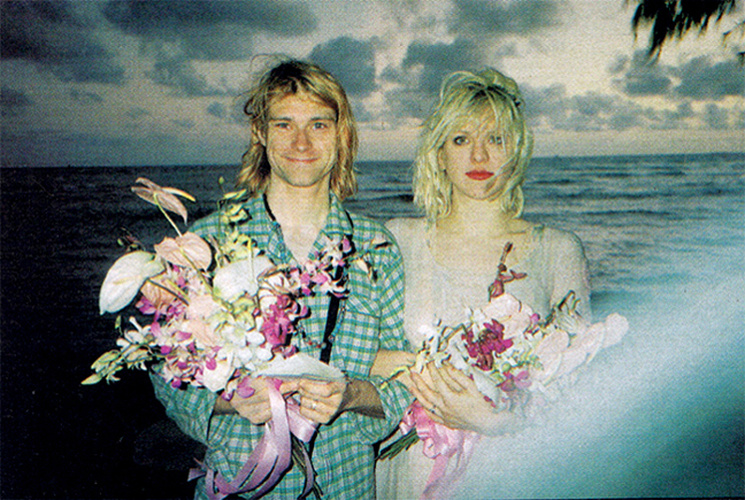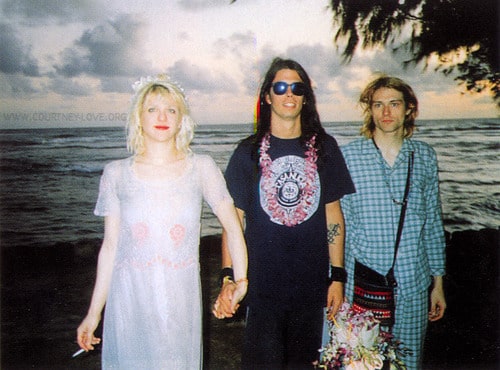 February - U2 kicks off their "Zoo TV/Zooropa" tour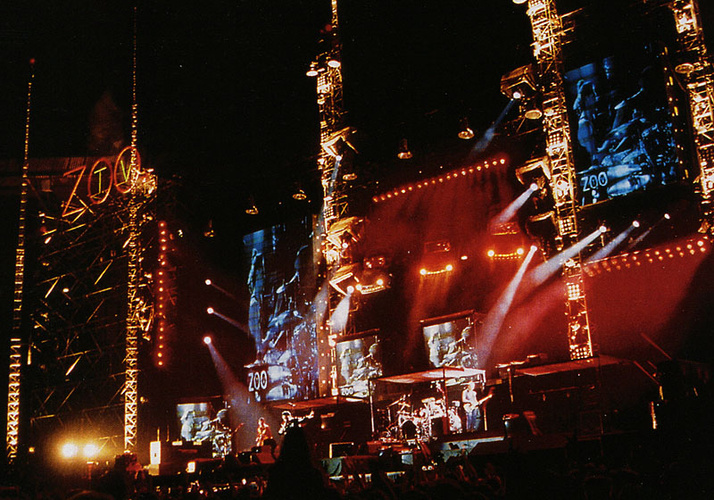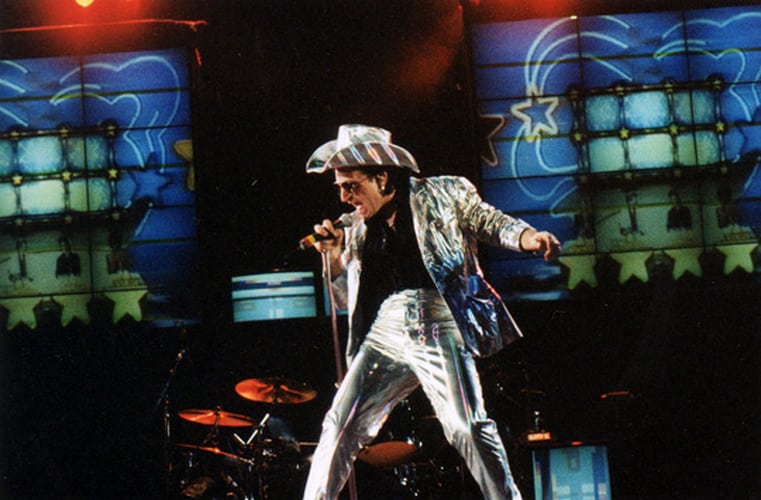 March 20 - Richard Bransons' Virgin Music Group is bought by Thorn EMI.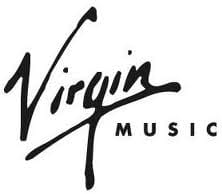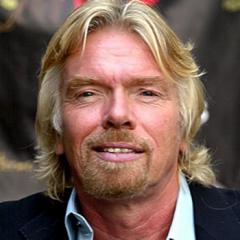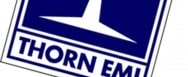 April 20 - "A Concert for Life" is held a Wembley Stadium honoring the music of Freddie Mercury in renditions of his songs by artists such as Elton John, Guns N' Roses, Metallica, Def Leppard, U2, George Michael, Robert Plant, Roger Daltry, David Bowie, and others.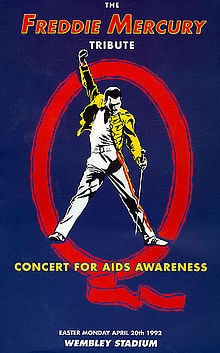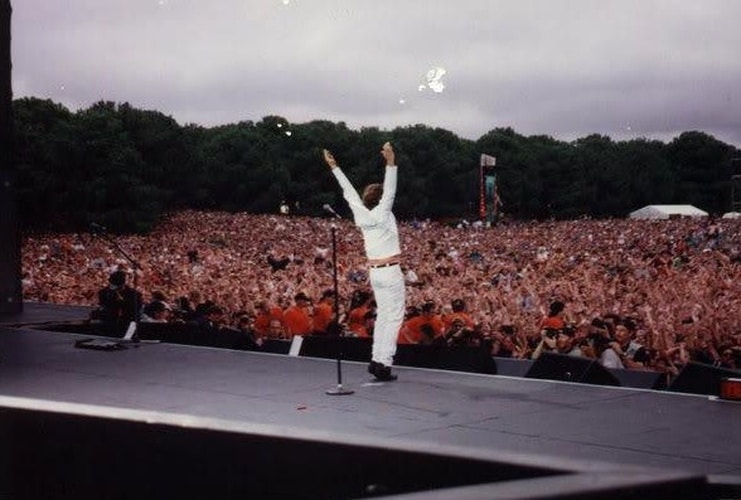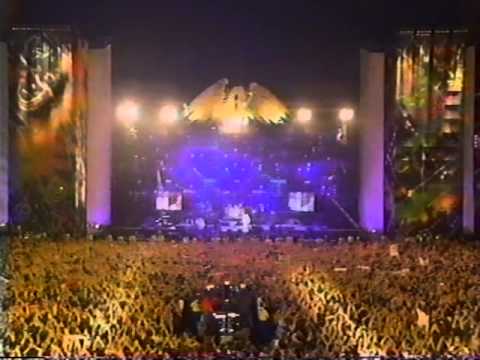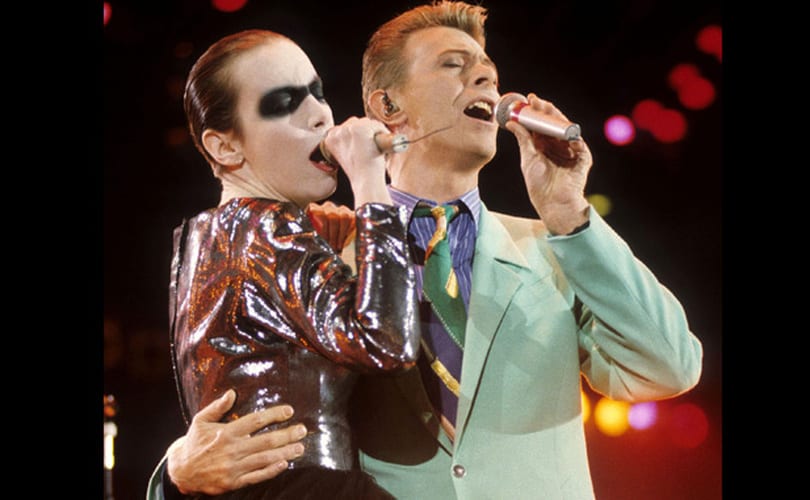 Add items to section
1993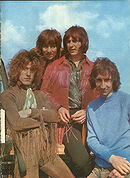 April 8 - The Who's rock opera 'Tommy' opened on Broadway at the St James Theatre.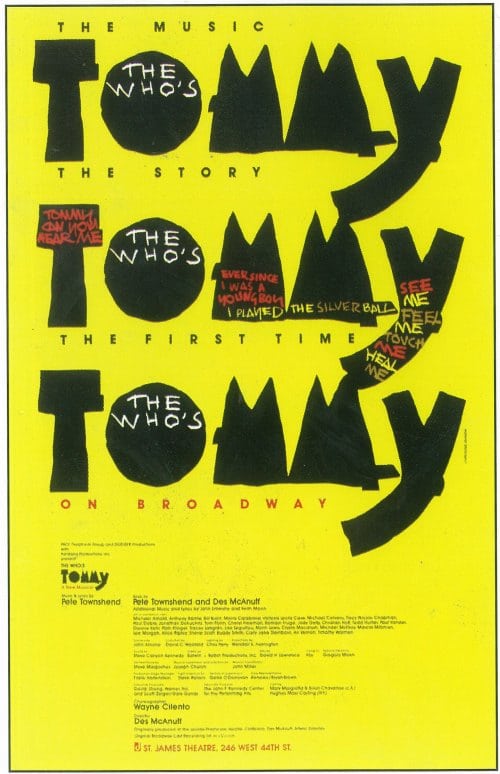 June 7 - The ground-breaking ceremony for the "Rock and Roll Hall of Fame and Museum" in Cleveland, Ohio features Chuck Berry, Sam Moore, Pete Townshend, Billy Joel, Bill Pinkney, and others as guests for the event.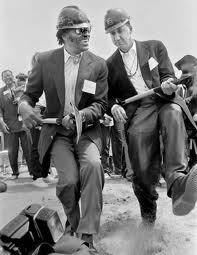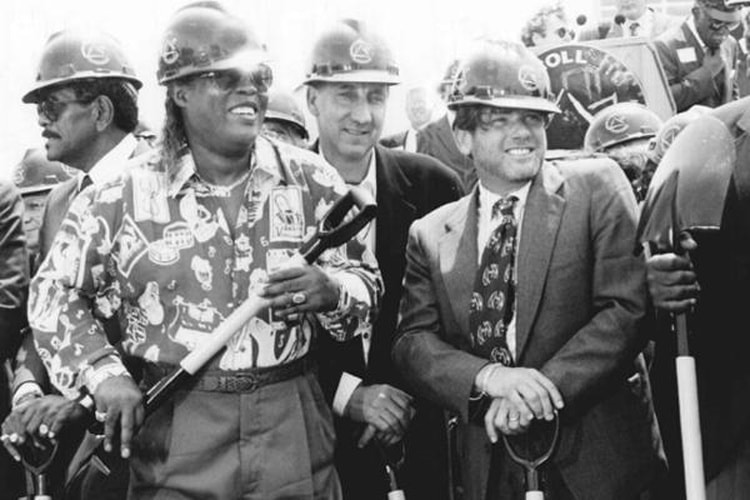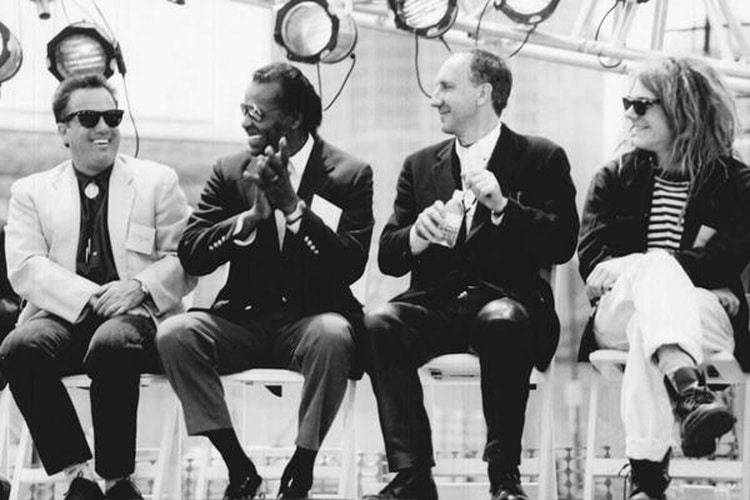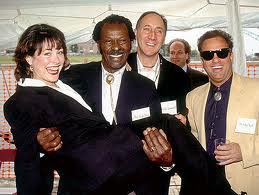 August 3 - Sheryl Crow releases her debut album, "Tuesday Night Music Club". It garners her 3 Grammys in 1994.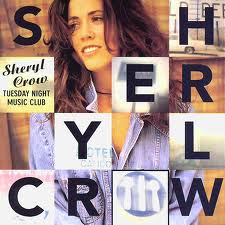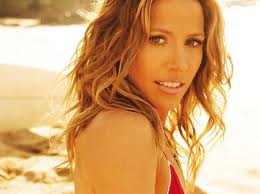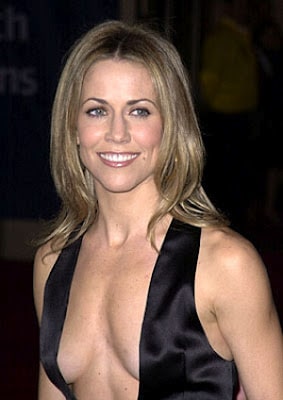 December 4 - Frank Zappa dies of prostate cancer at age 52.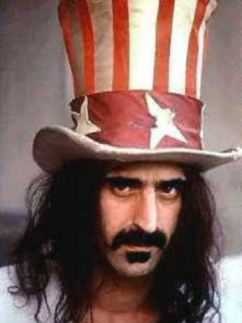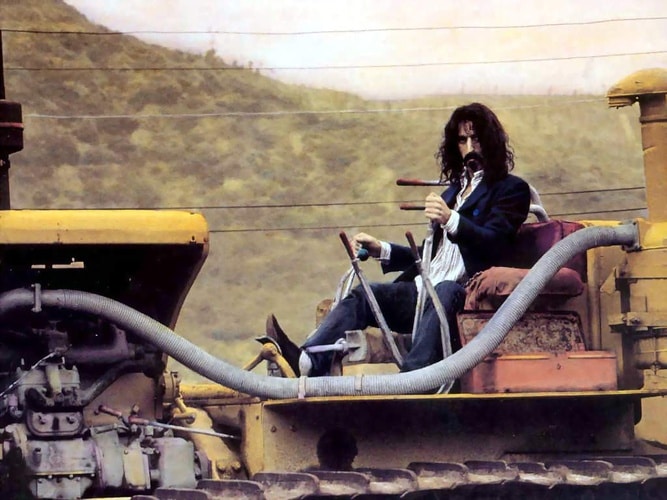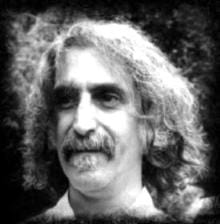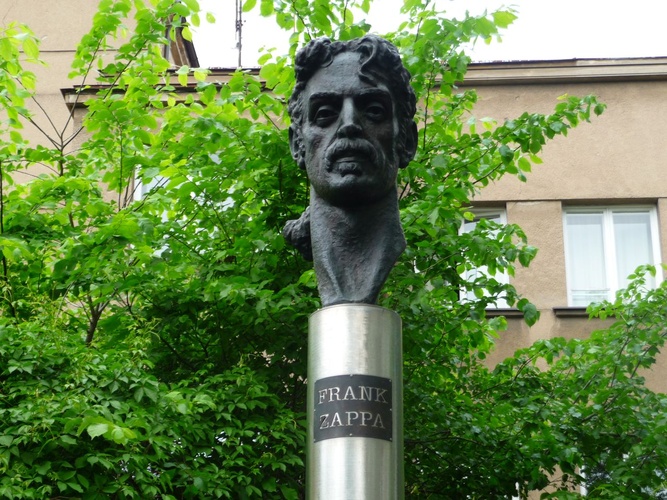 Zappa's unmarked grave.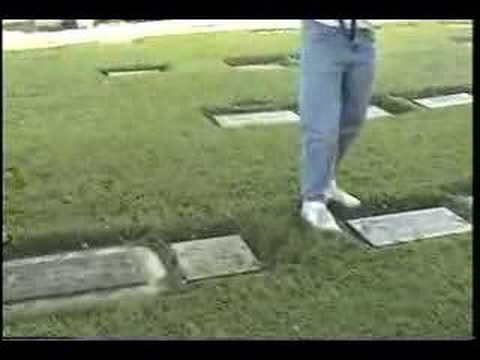 Add items to section
1994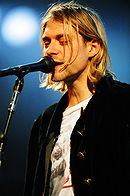 April 8 - Kurt Cobain's body was found by electrician Gary Smith lying on the floor in Cobain's greenhouse, next to a shotgun. The body lay undiscovered for three days.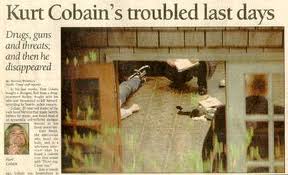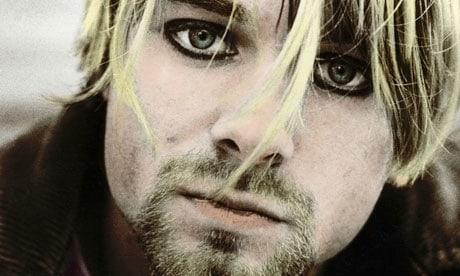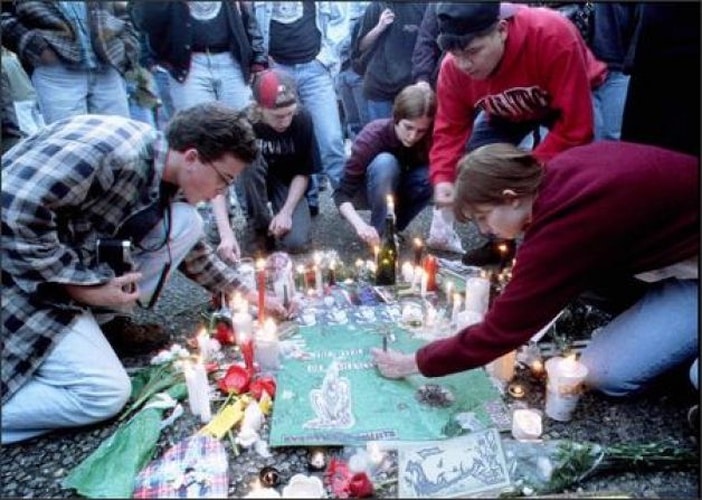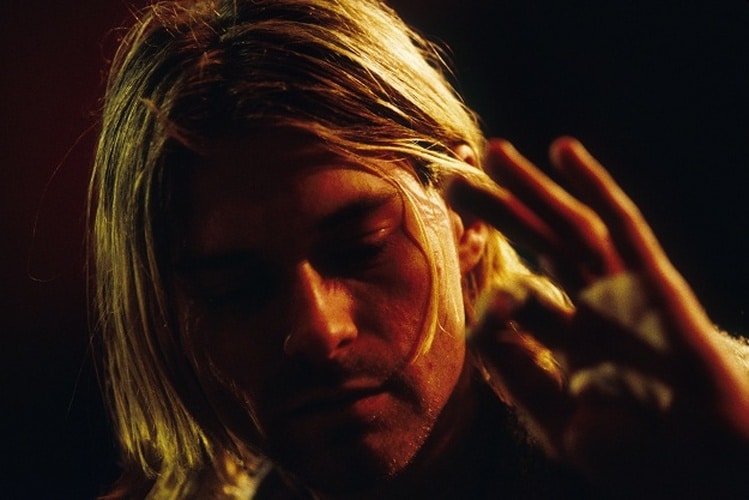 July 5 - Hootie & the Blowfish from South Carolina release their debut album, "Cracked Rear View". It became the highest-selling album of 1995 and eventually became certified 16x platinum. Six singles were released from the album over two years.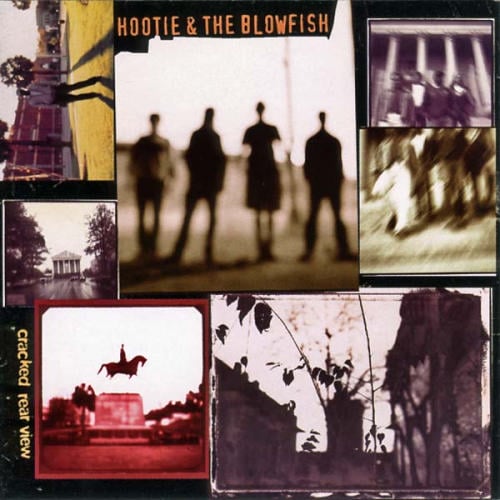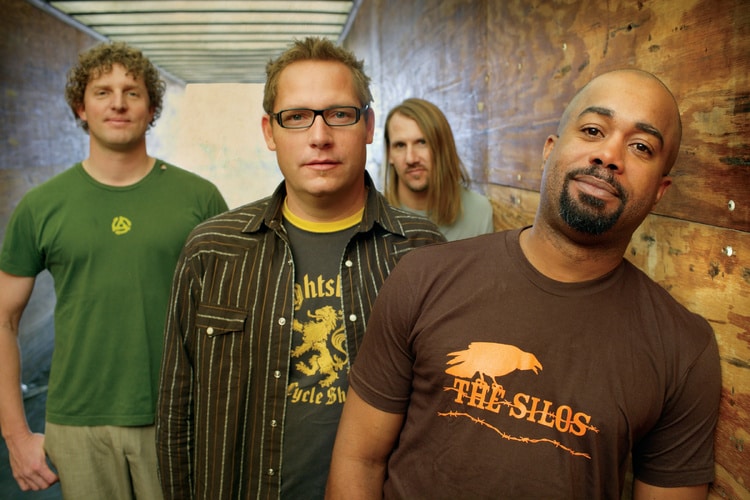 August 12 - 14 Woodstock '94 is held in Saugerties, New York. It is the 25th anniversary of Woodstock 1969. Acts included Bob Dylan, Crosby, Stills, & Nash, Peter Gabriel, Aerosmith, Red Hot Chili Peppers, Metallica, Nine Inch Nails, Sheryl Crow, Santana, Salt 'N Pepa, The Cranberries, Joe Cocker, The Roots, Allman Brothers Band, Collective Soul, Blues Traveler, The Band, Primus, Neville Brothers, Spin Doctors, and more.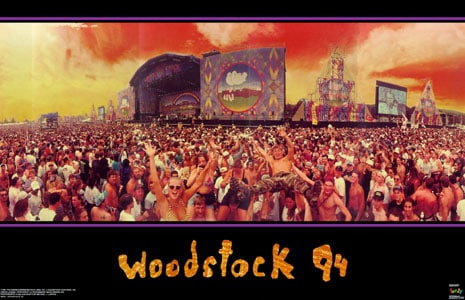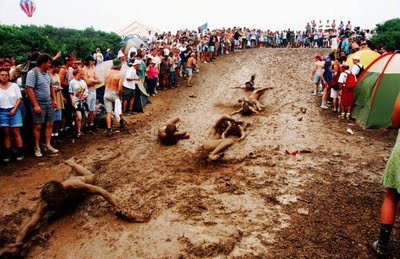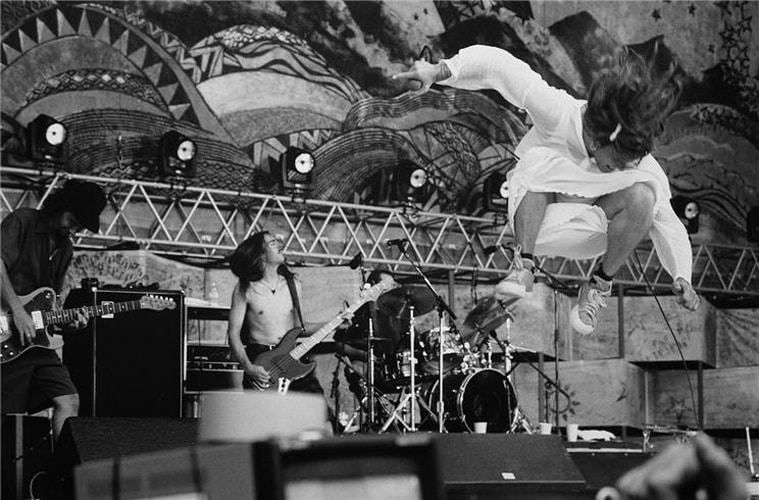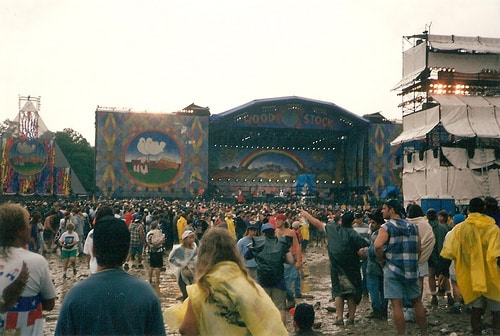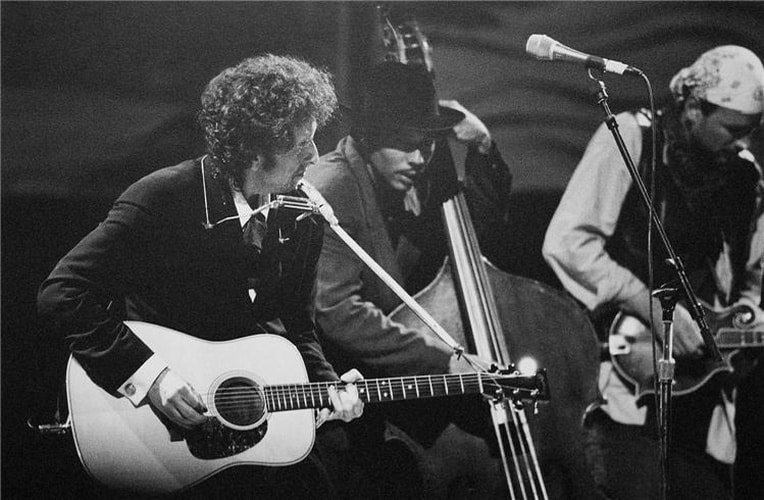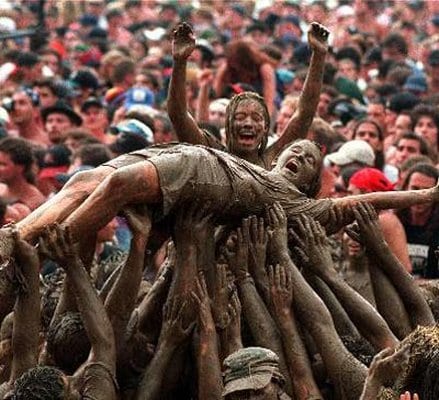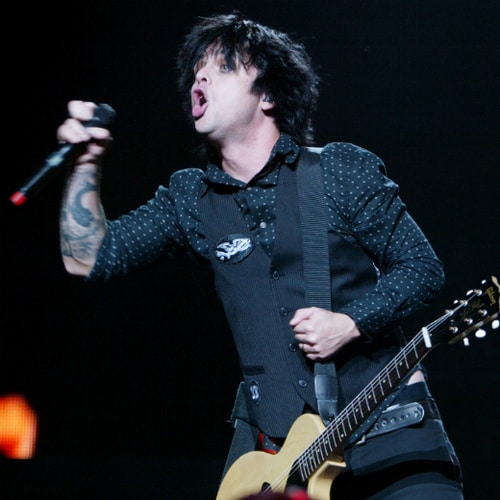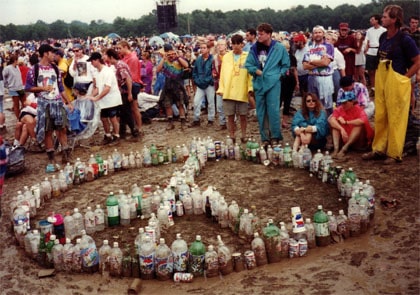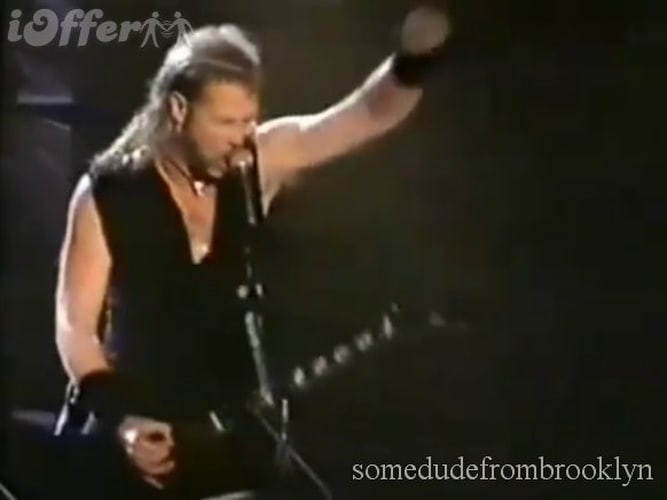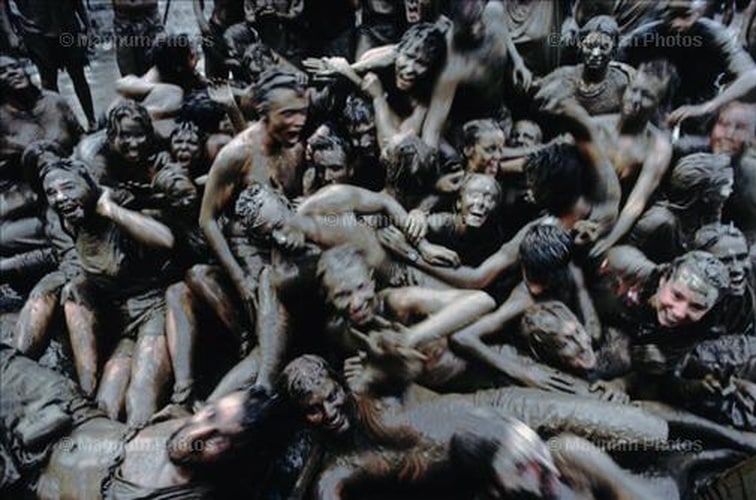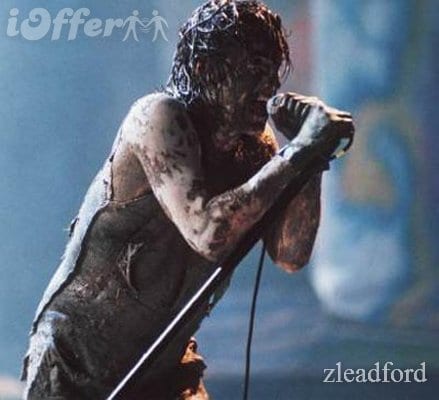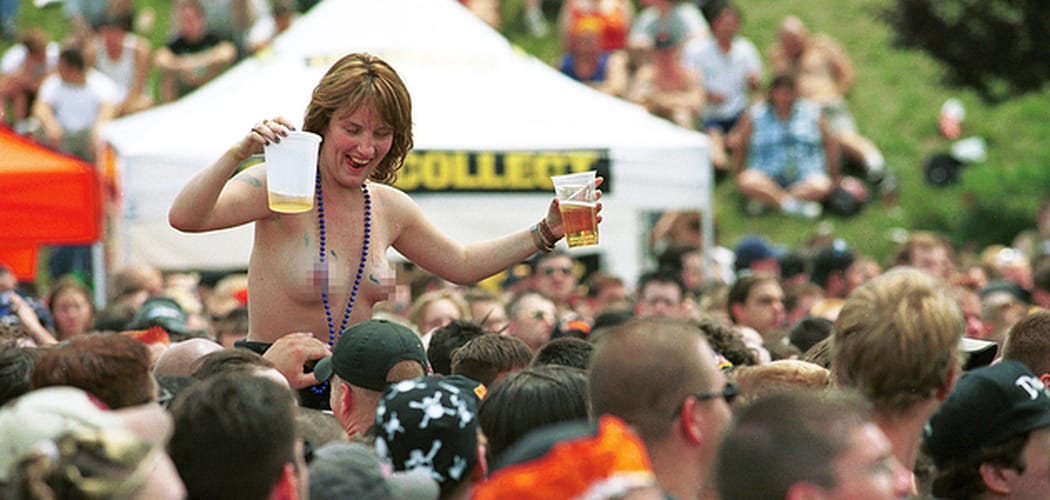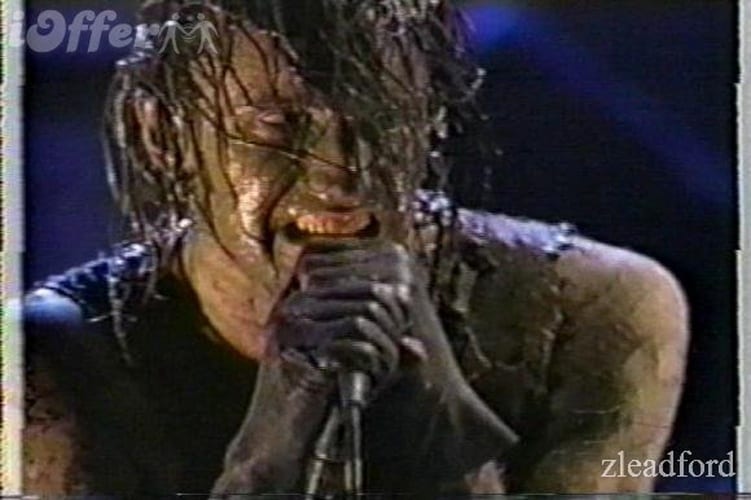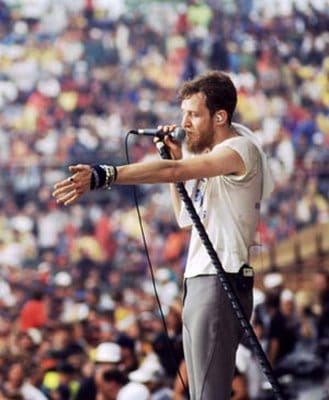 Add items to section
1995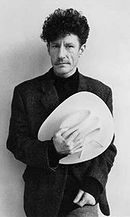 February - Lyle Lovett breaks his collarbone while motorcycling in Mexico.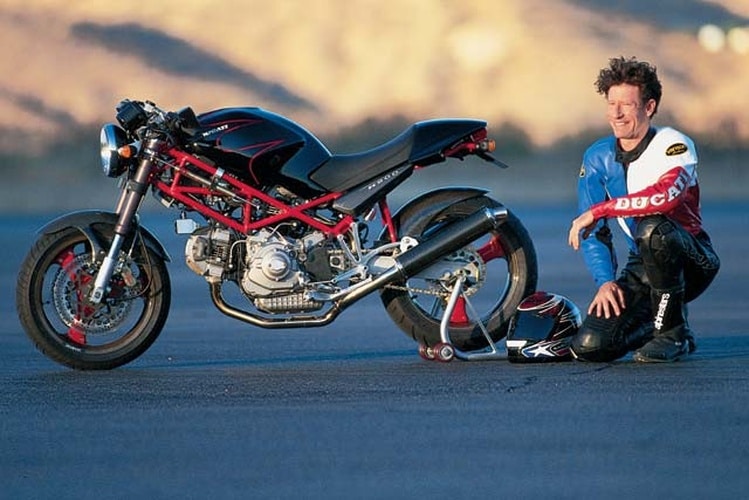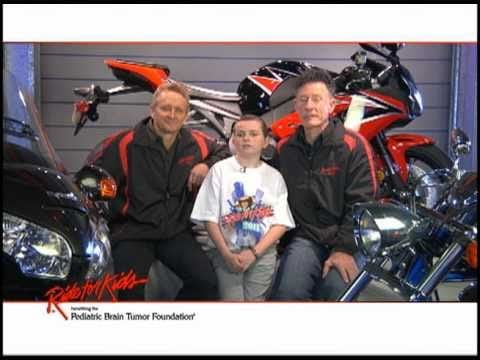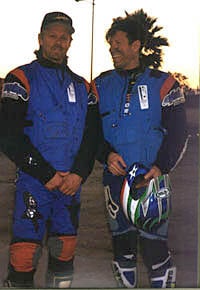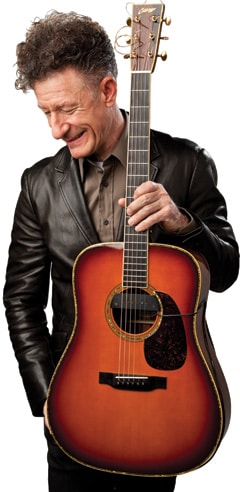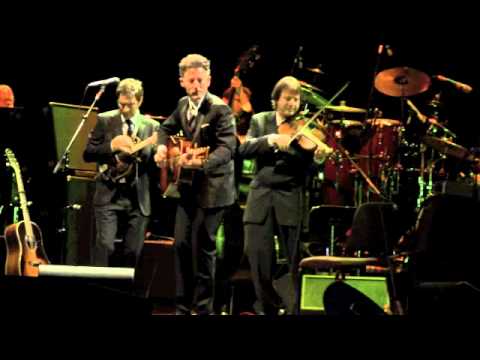 July 1 - Wolfman Jack dieds of a heart attack at the age of 57. He had just completed a 20-day trip to promote his new book "Have Mercy, The Confession of the Original Party Animal".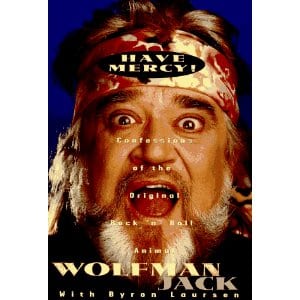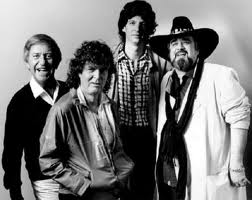 The Wolfman with fellow radio personalities Soupy Sales, Dom Imus, and Howard Stern.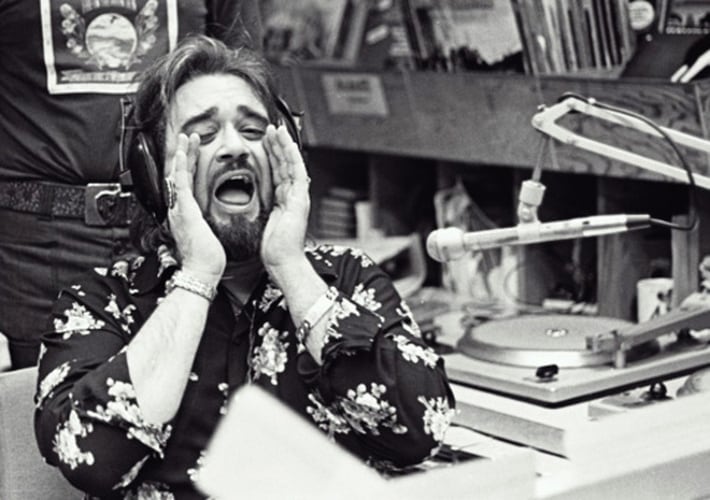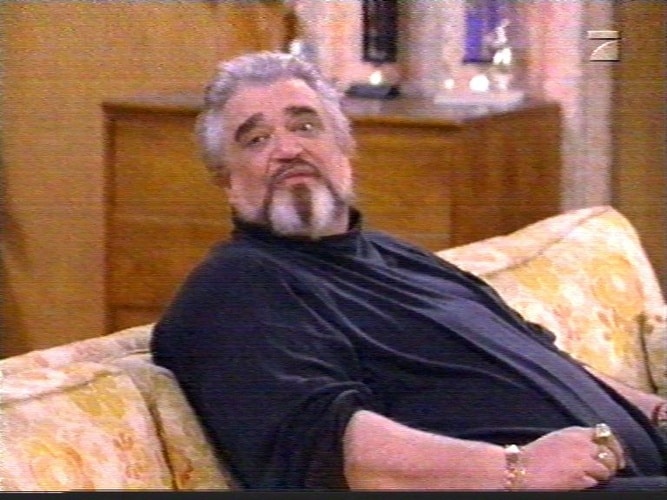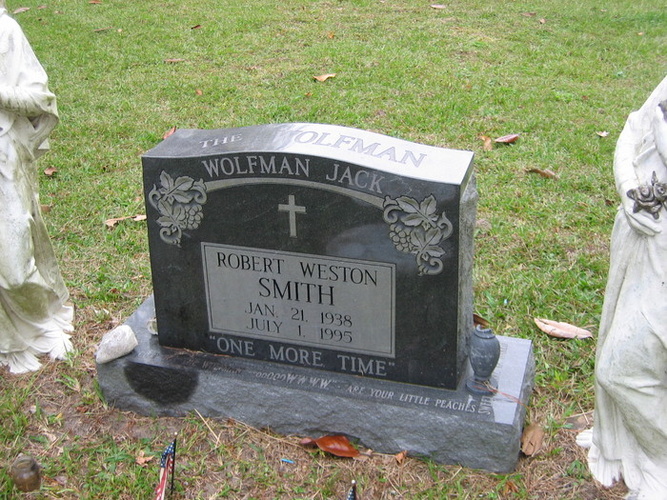 August 9 - Jerry Garcia, lead guitarist of The Grateful Dead, dies of a heart attack at the age of 53.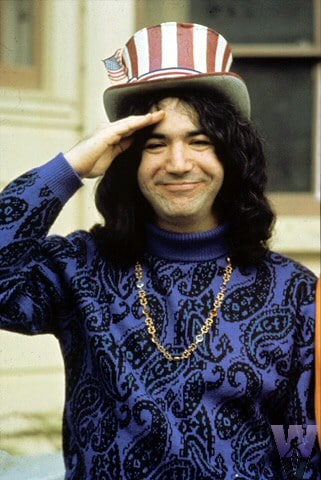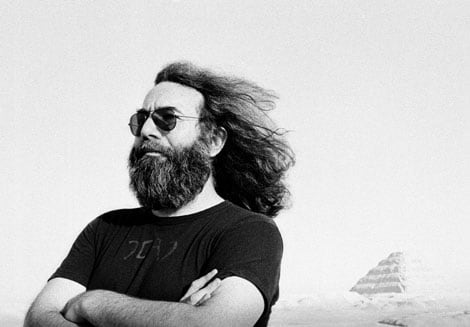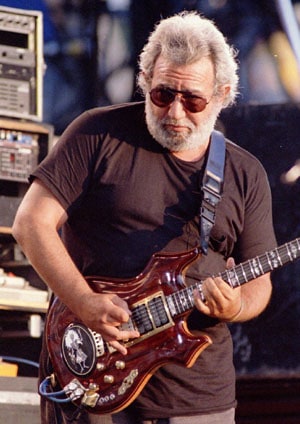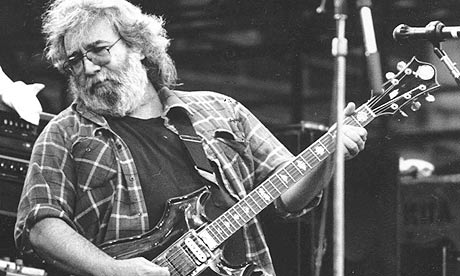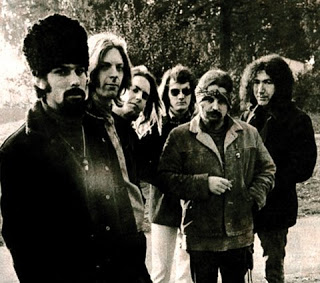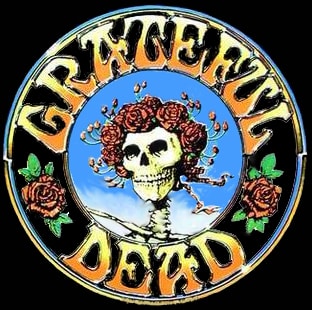 Add items to section
1996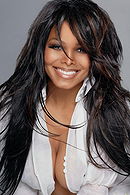 Janet Jackson becomes the highest-paid musician in history when she signs an $80-million deal with Virgin Records.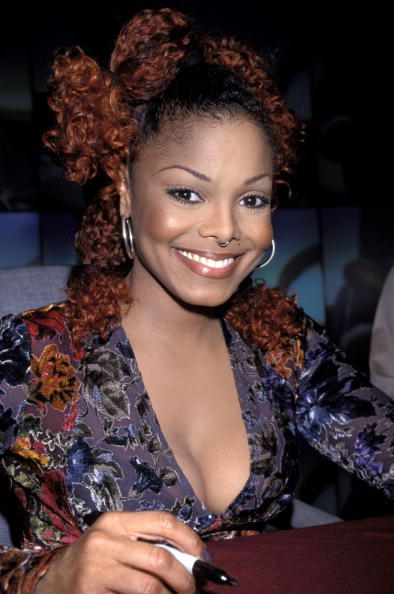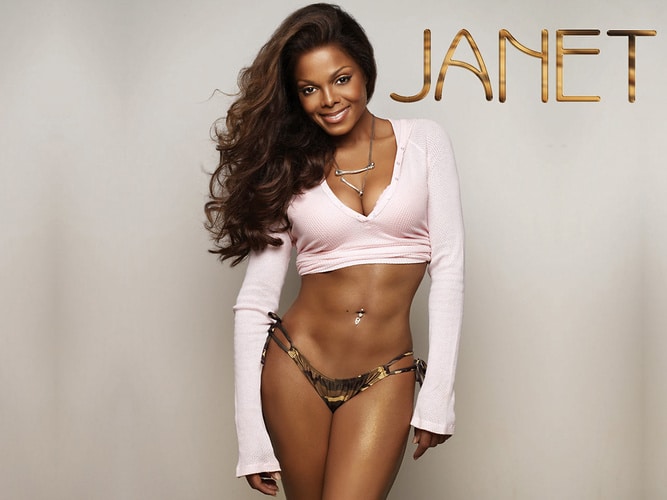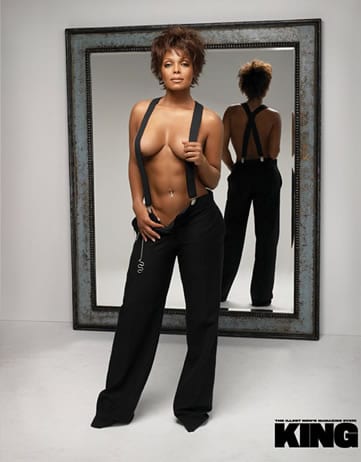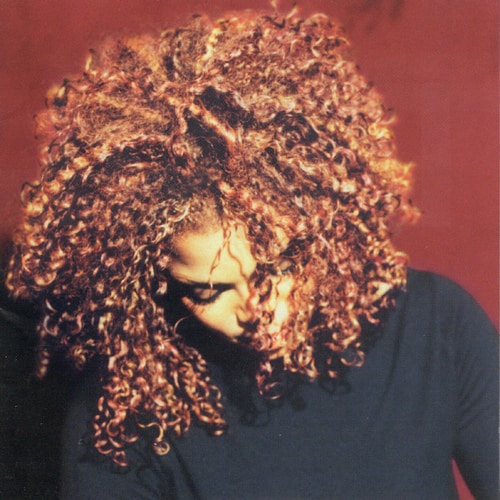 October 25-26 - The first Ozzfest is held in held Phoenix, Arizona on the 25th, and Devore, California on the 26th. Artists included, Ozzy Osbourne, Slayer, Danzig, Biohazard, Sepultura, Fear Factory, Narcotic Gypsy, Neurosis, Earth Crisis, King Norris, Powerman 5000, Coal Chamber, Cellophane.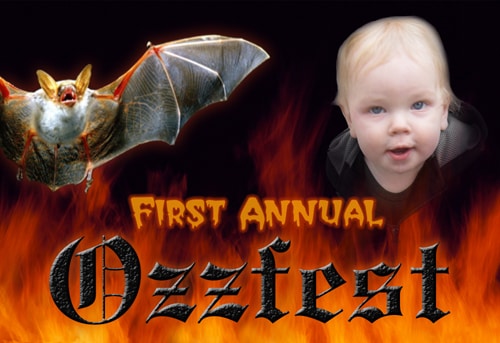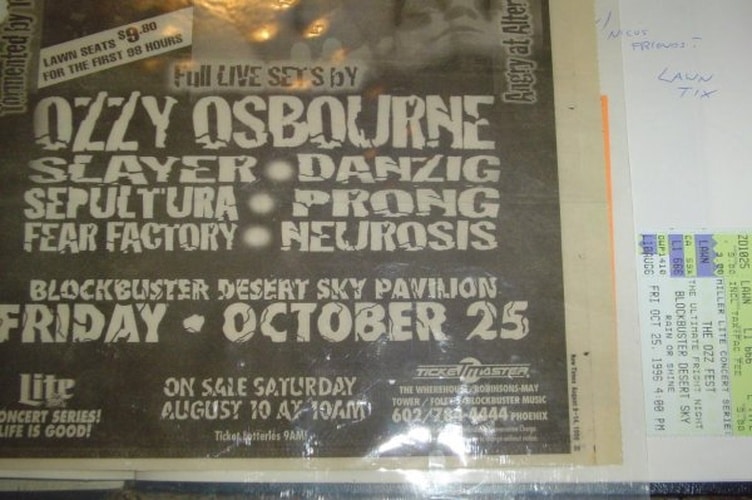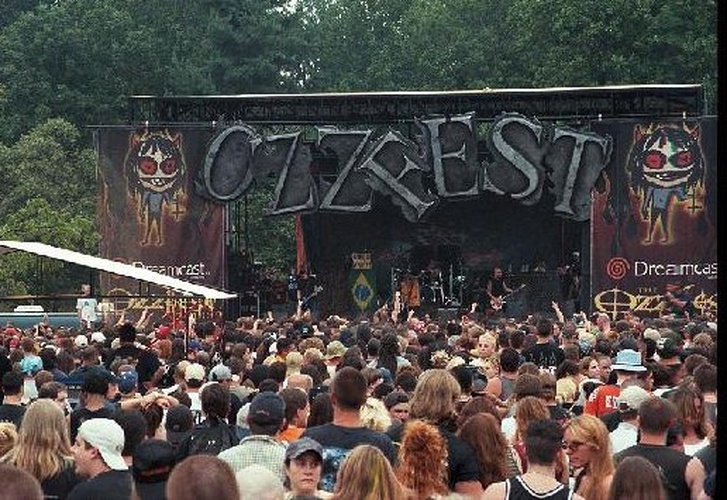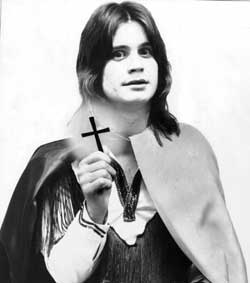 November 12 - Eminem releases his debut album, "Infinite", recorded in Ferndale, MI. Only 1,000 cassettes and 100 vinyl albums were made and they were not sold in stores.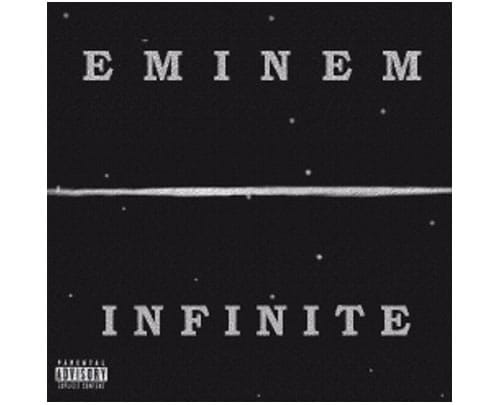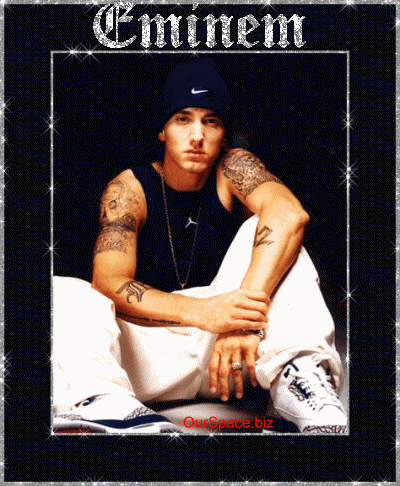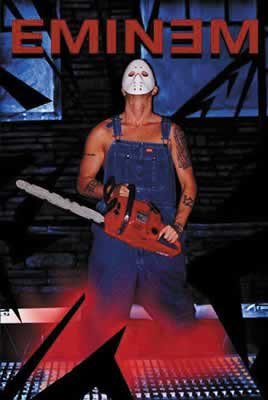 Add items to section
1997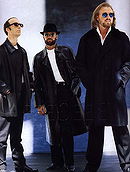 February 25 - The Bee Gees recieve "Outstanding Contribution to British Music" award at the 16th BRIT Awards in London.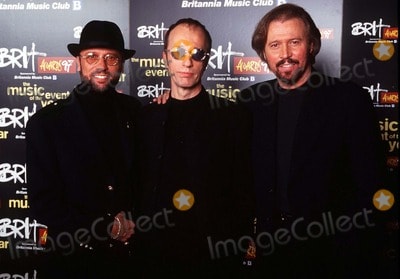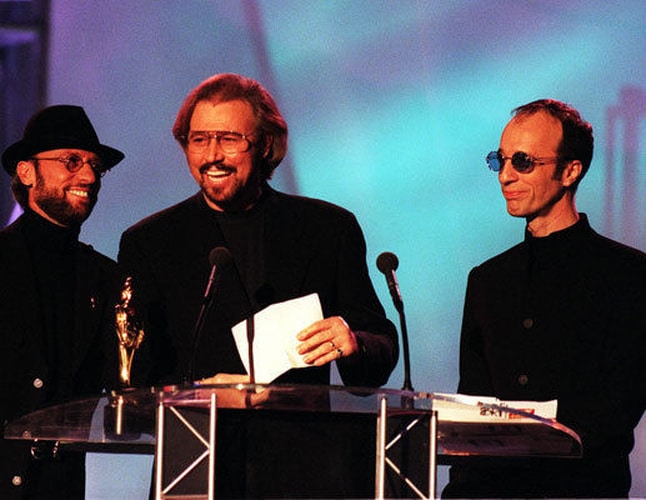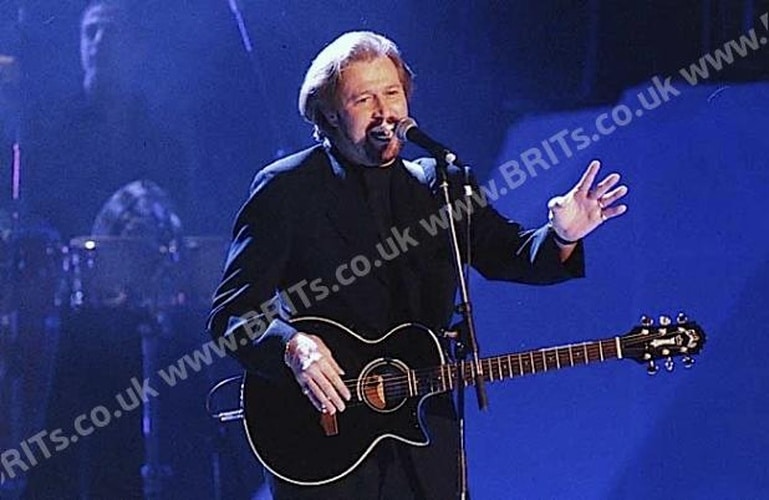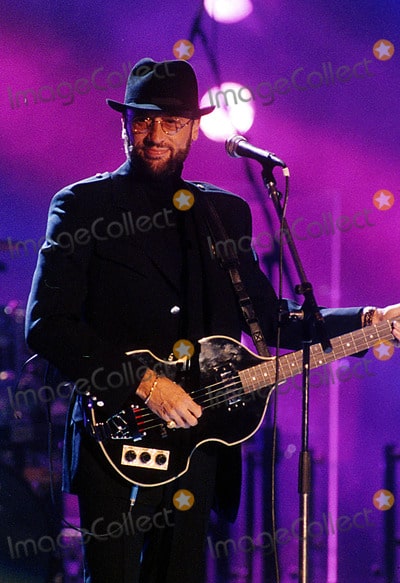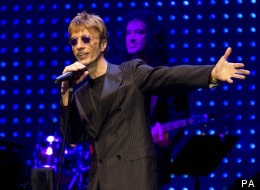 March 9 - The Notorious B.I.G. is gunned down in a drive-by shooting in Los Angeles.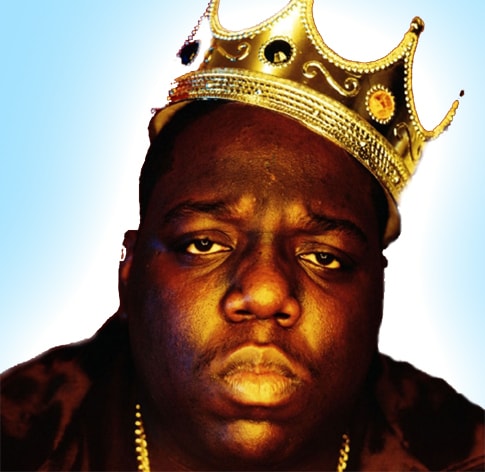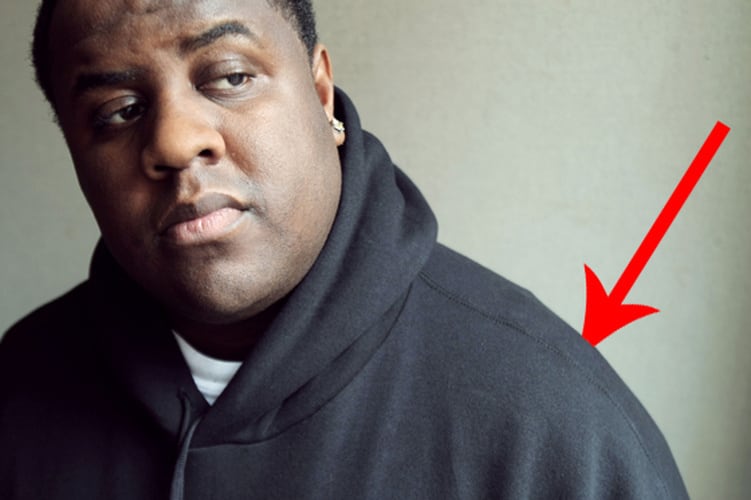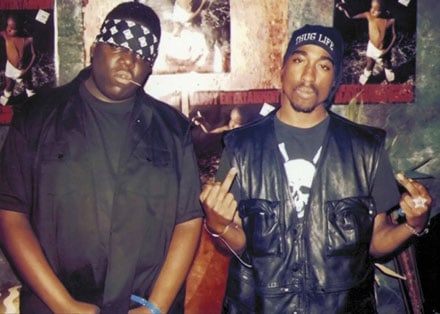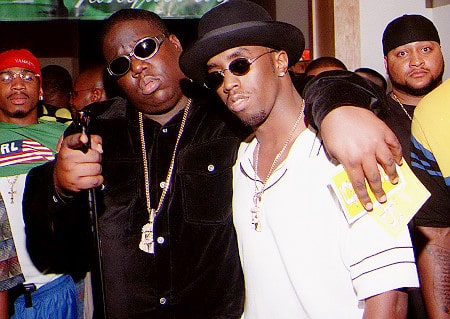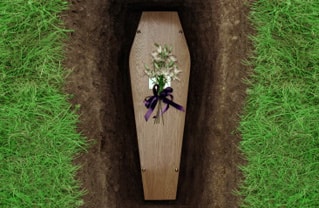 March 10 - LaVern Baker dies from complications of Diabetes in New York at age 67.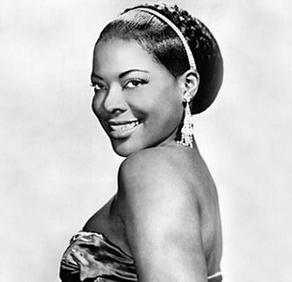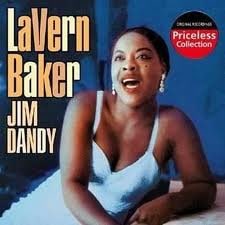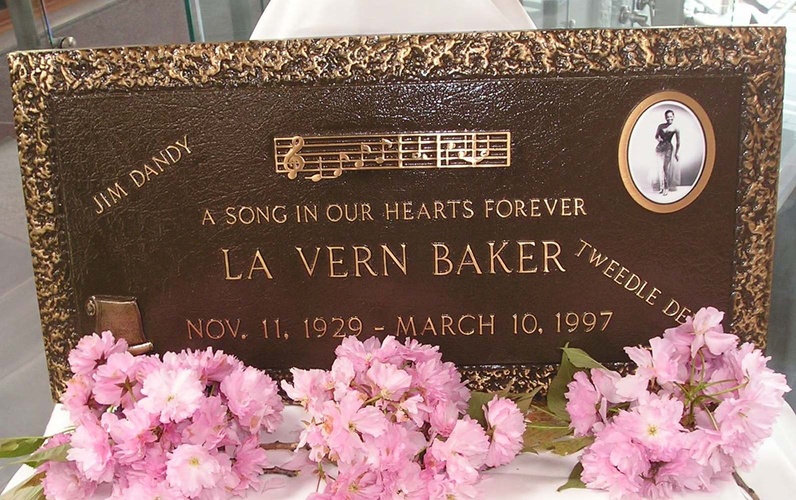 June 4 - The body of Jeff Buckley is found six days after going for a swim off Mud Island in Memphis.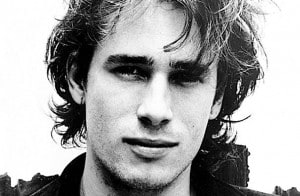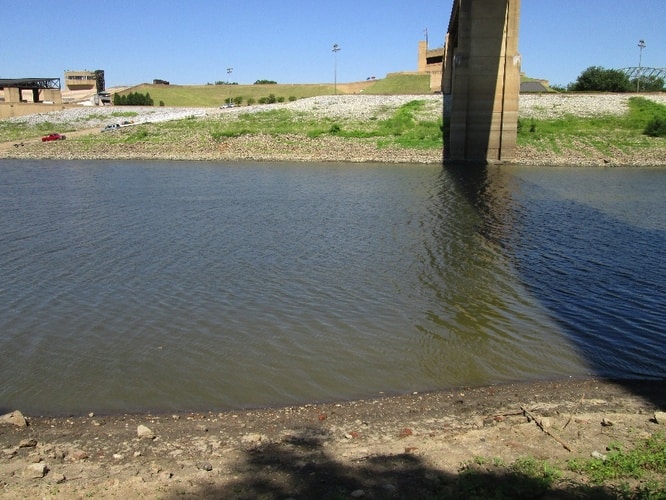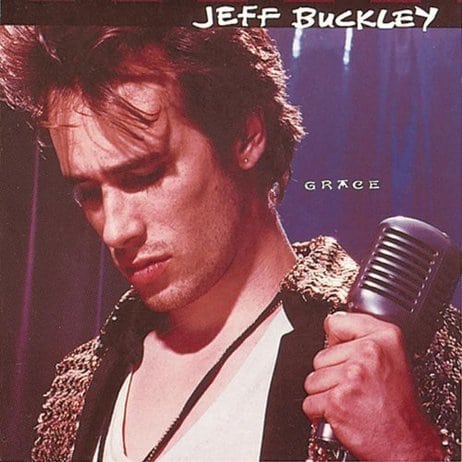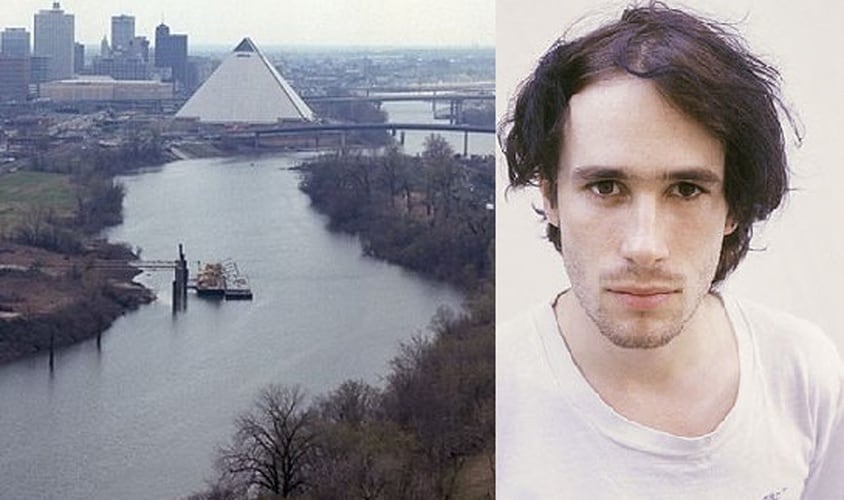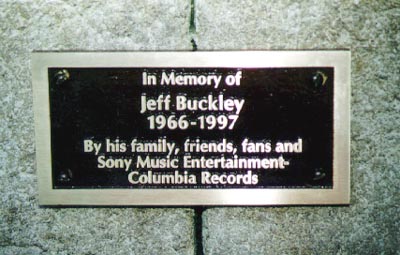 July 5 - Sarah McLachlan organizes Lilith Fair tour consisting of female artists. The first show was held at The Gorge Amphitheatre in George, WA. Some artists on the tour included Sarah McLachlan, Paula Cole, Shawn Colvin, Tracy Chapman, Suzanne Vega, Emmylou Harris, Fiona Apple, Jewel, Lisa Loeb, and others.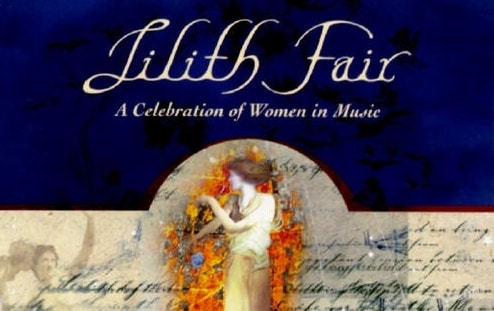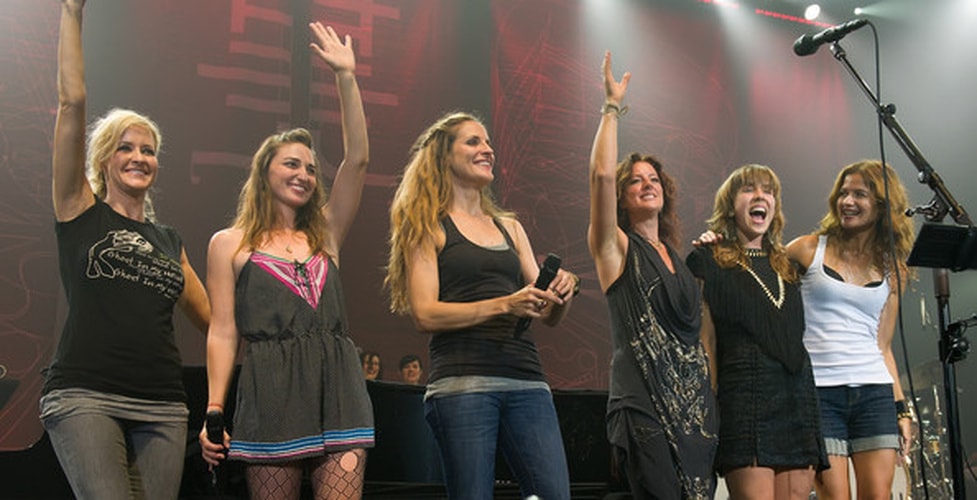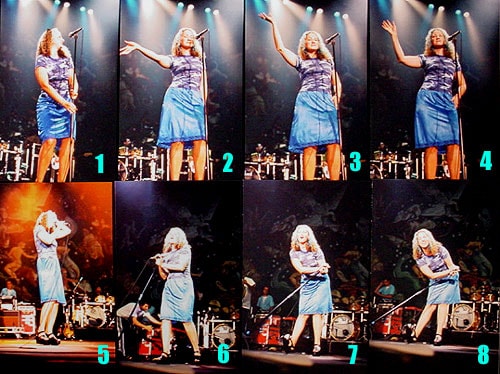 September 6 - Elton John sings "Candle In The Wind 97" for the funeral of Princess Diana in Westminster Abby, London. When the single is released it quickly becomes the fastest selling single ever, and later in the year, the all-time global best seller.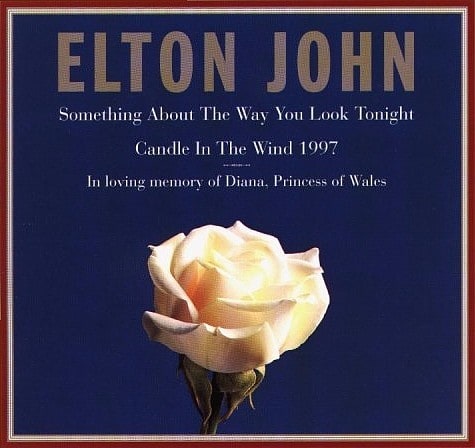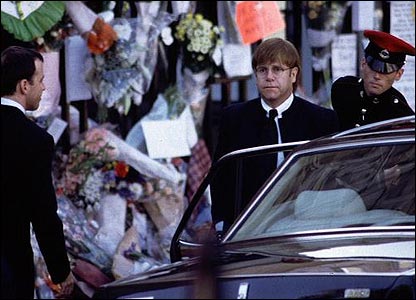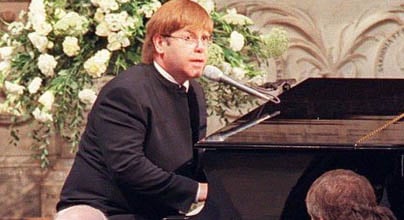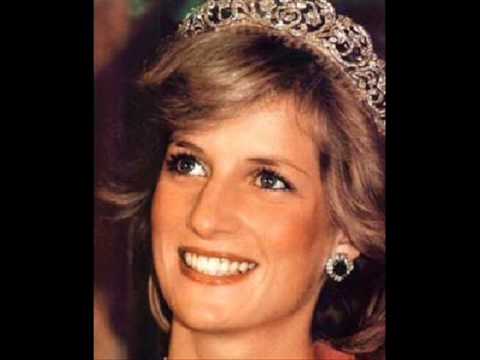 November 22 - INXS frontman Michael Hutchence hangs himself in his room at the Ritz-Carlton in Sydney, Australia.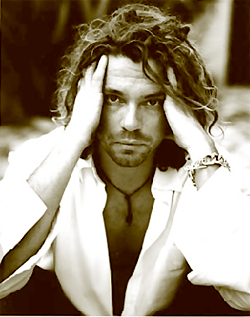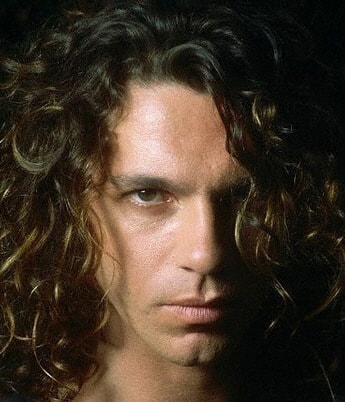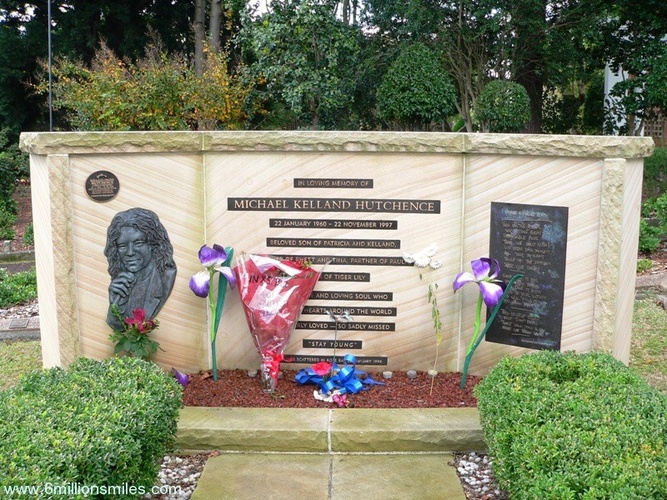 Add items to section
1998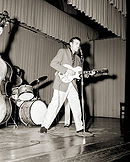 January 19 - Carl Perkins, a pioneer rock-a-billy guitarist and singer dies at the age of 65.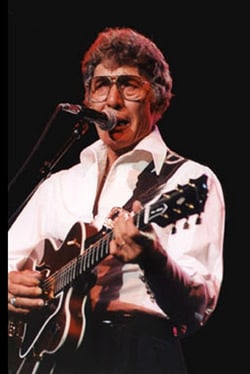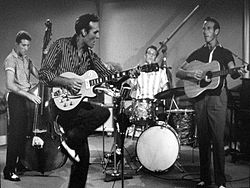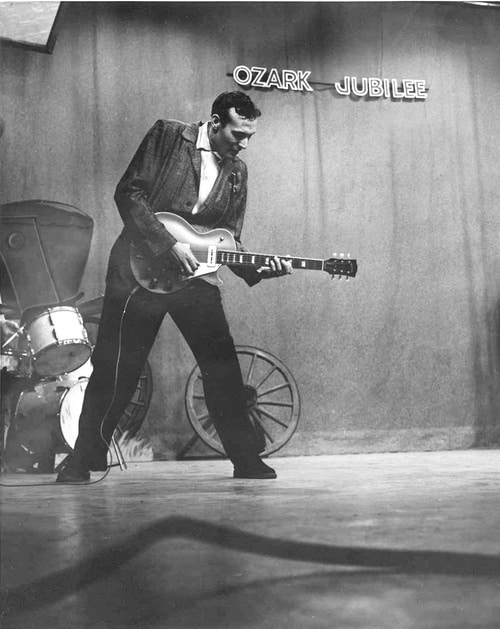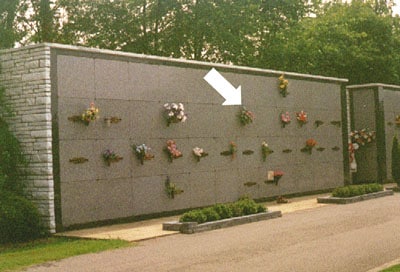 February 7 - Carl Wilson - lead guitarist of The Beach Boys, dies of cancer at age 51.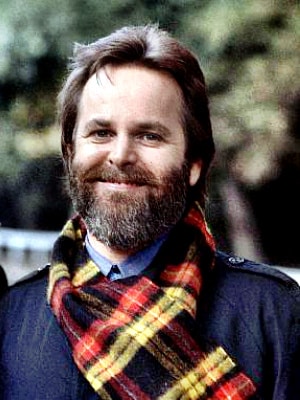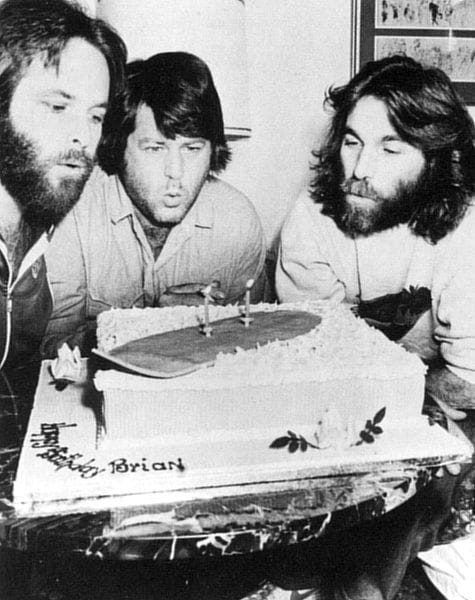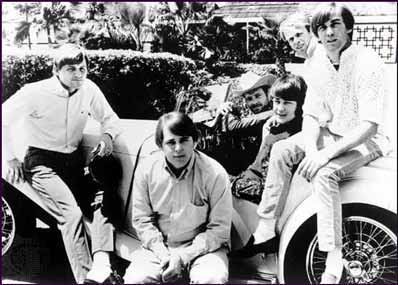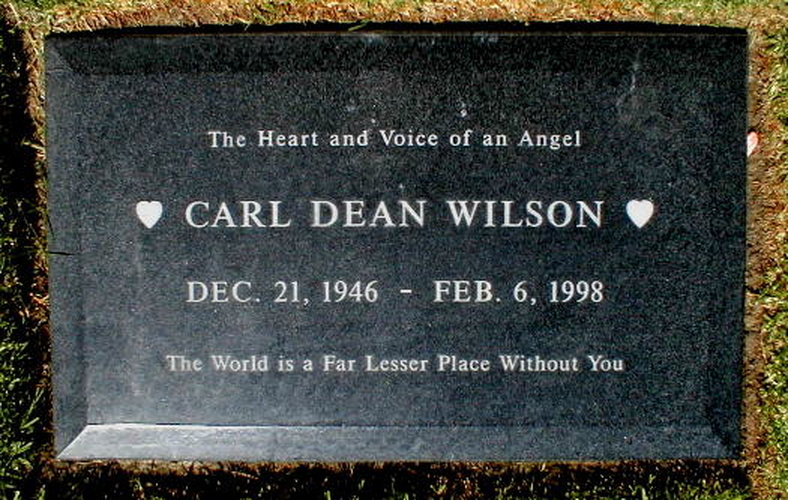 April 5 - Cozy Powell, one of Britain's best session drummers, dies in a car accident near Bristol, England at the age of 50.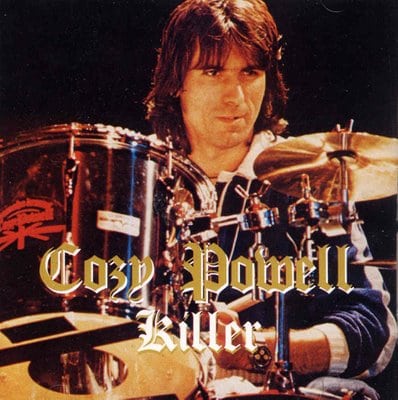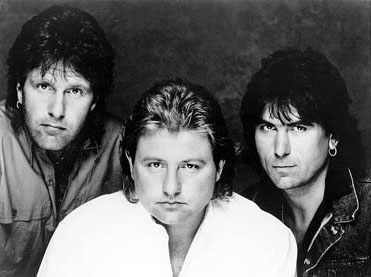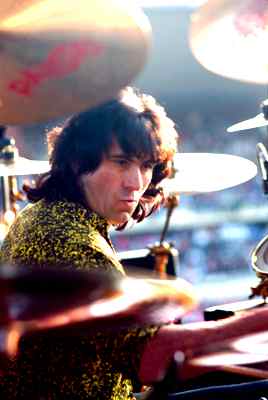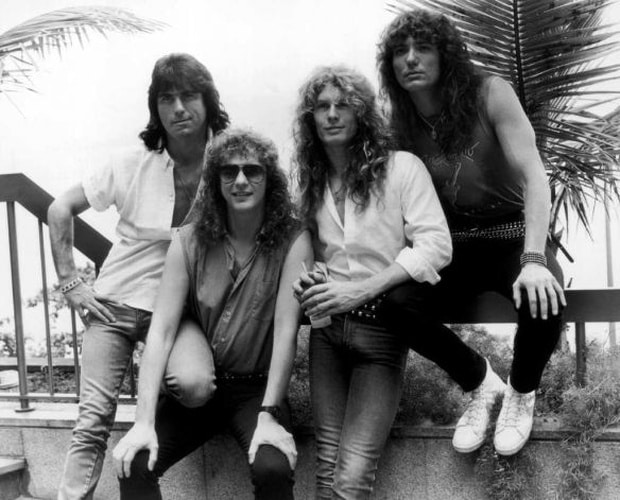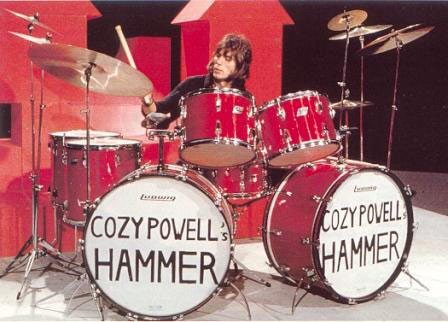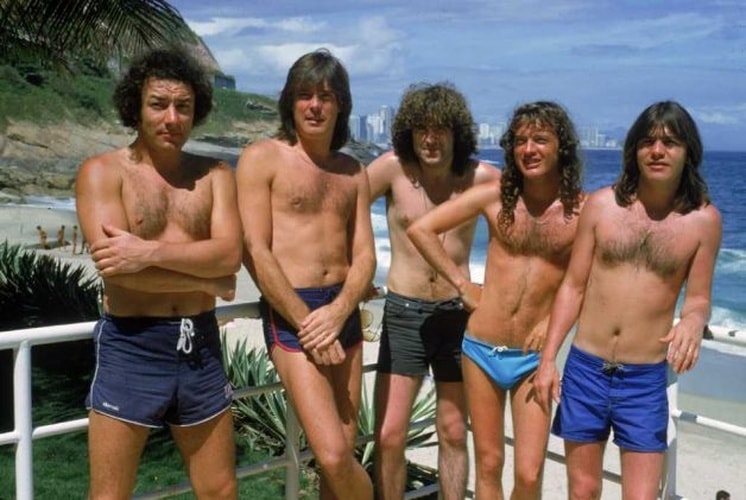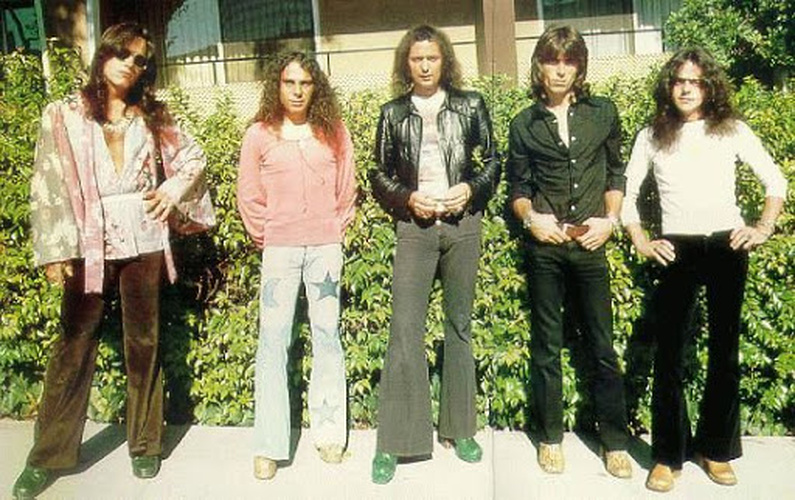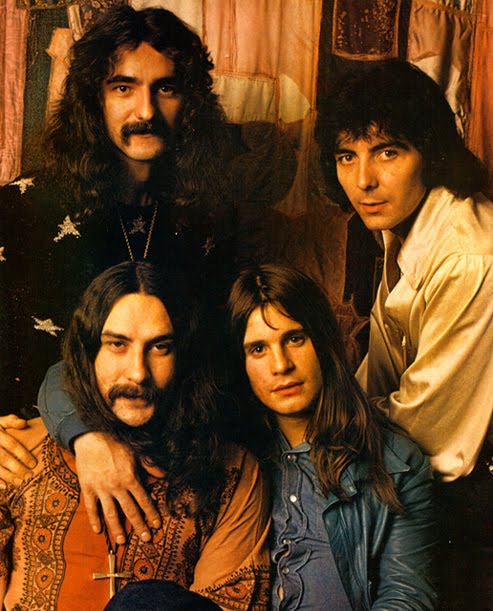 This is the car he was driving (at 104 MPH)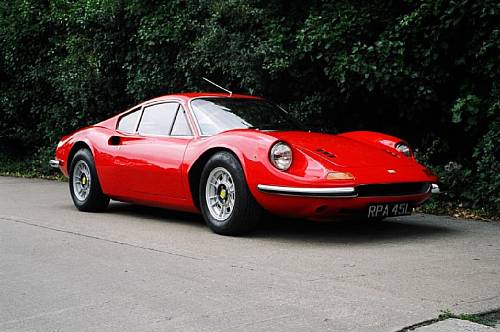 April 6 - Wendy O. Williams, lead singer of the punk band 'The Plasmatics', dies of a self inflicted gunshot wound to the head. She was 48.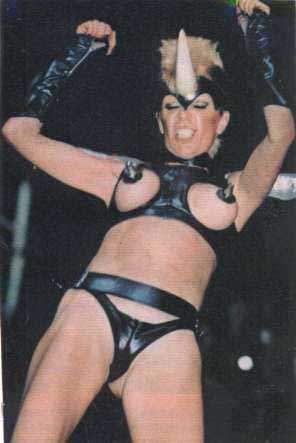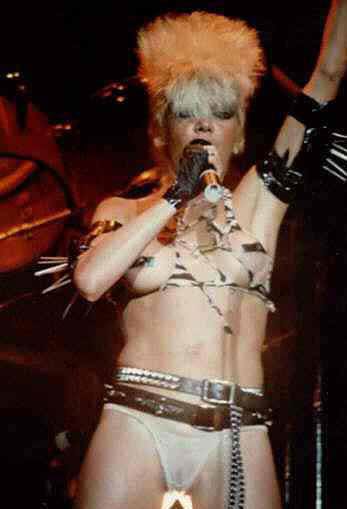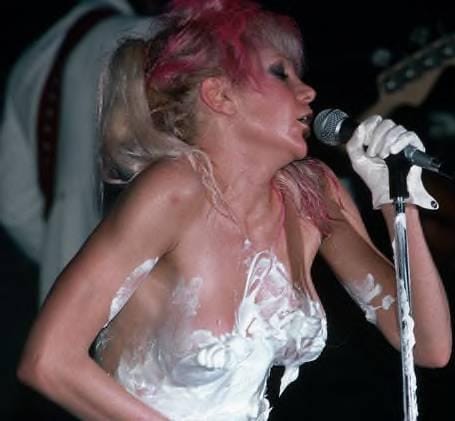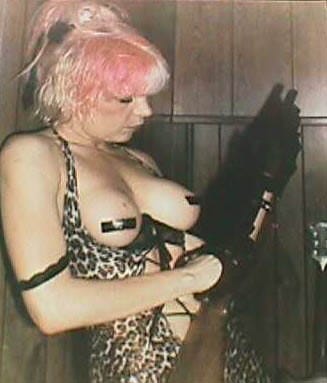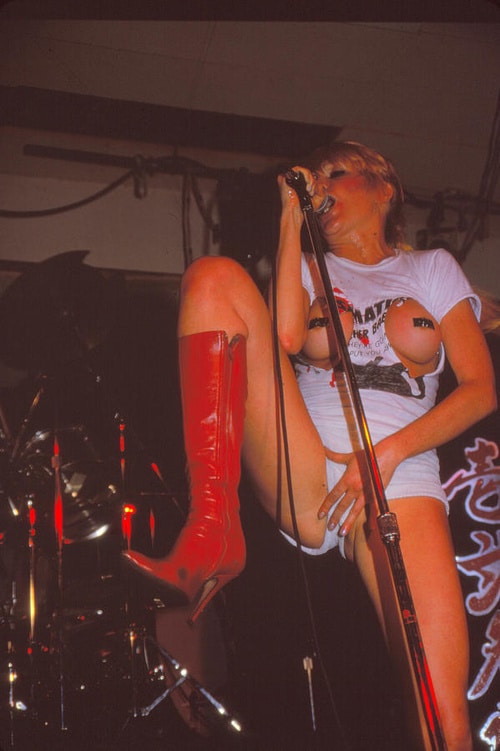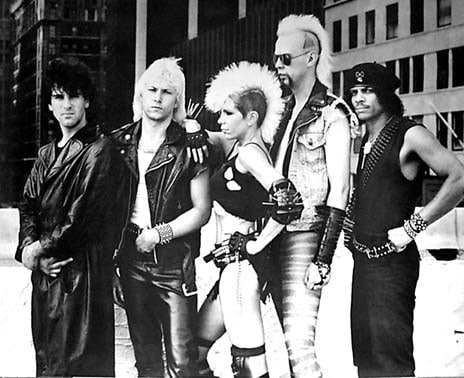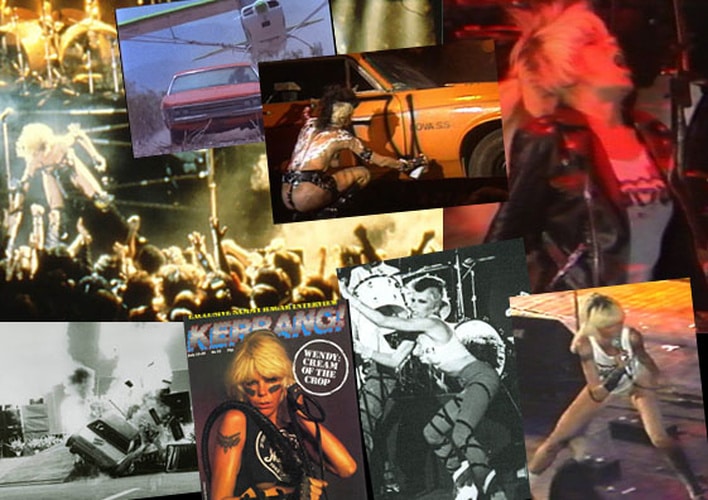 August 11 - The Rolling Stones play for the first time in Russia at the Luzhniki Stadium, Moscow. 45,304 fans attend the sellout with a 21-song set. The opening act is Spleen.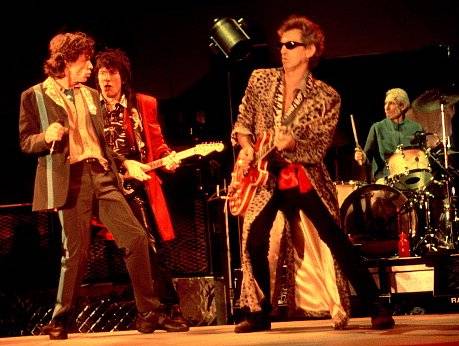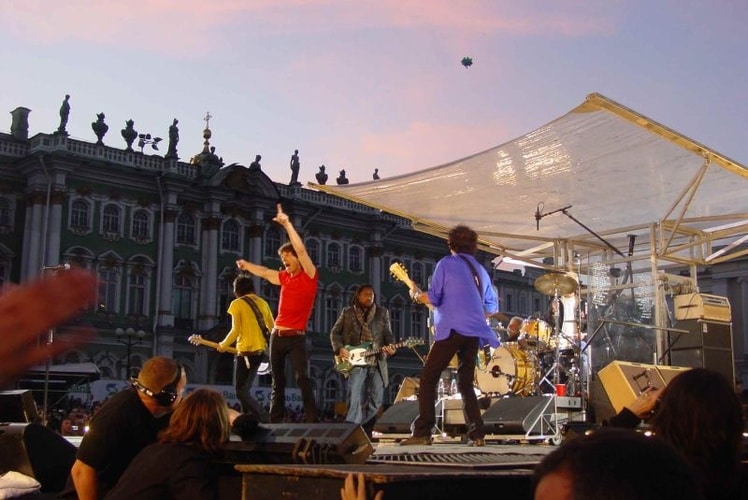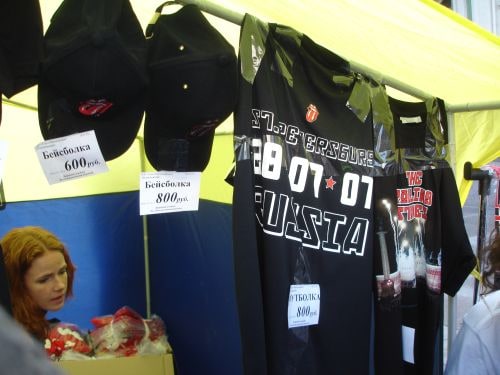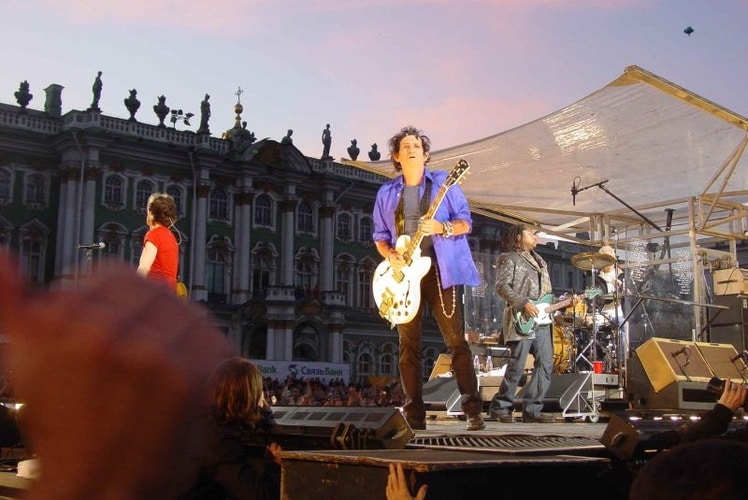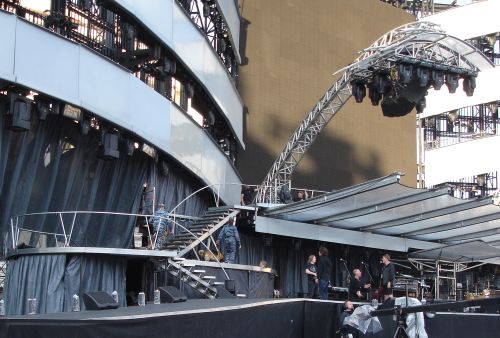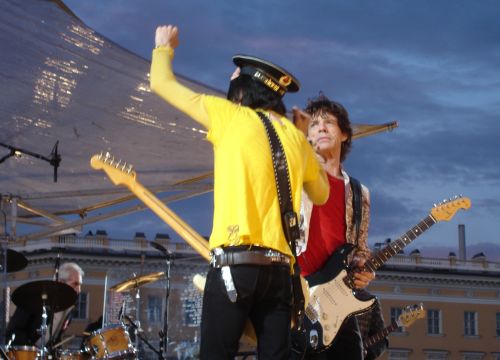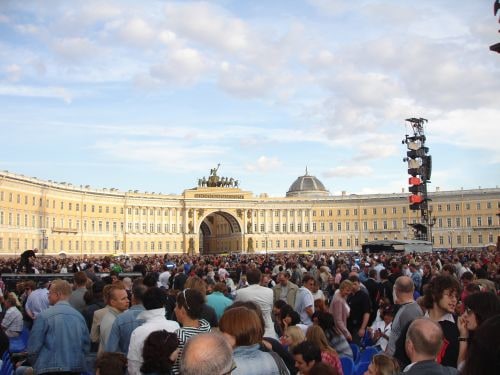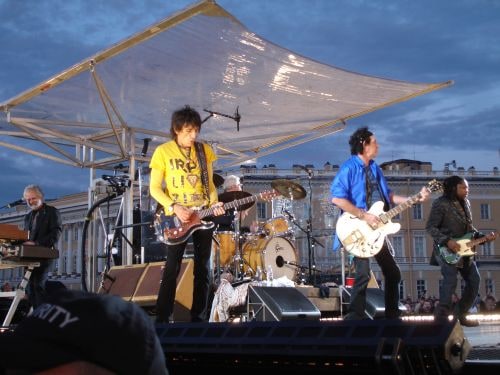 September 22 - "Family Values Tour", created and headlined by KoRn begins. Acts included Ice Cube, Limp Bizkit, Orgy, Rammstein, and later in the tour Incubus.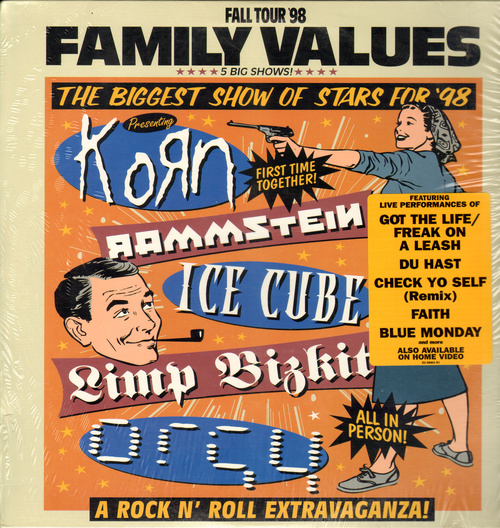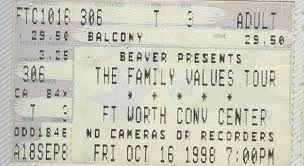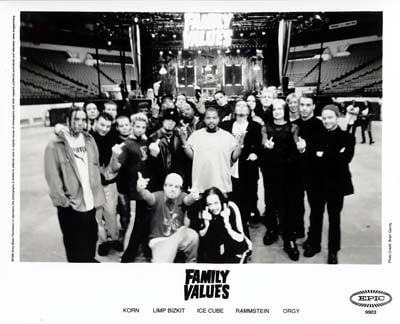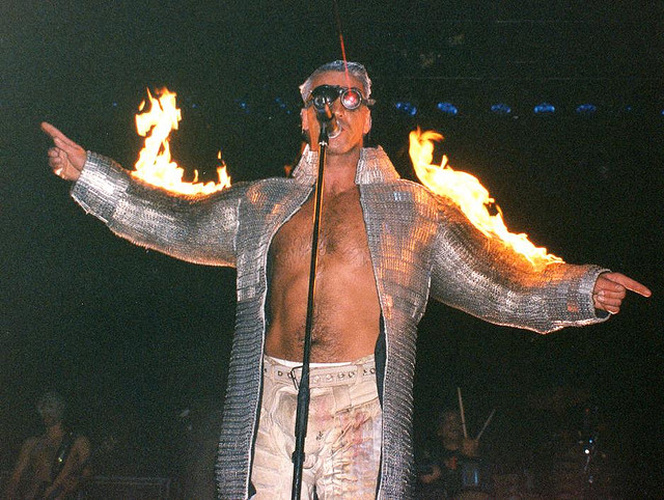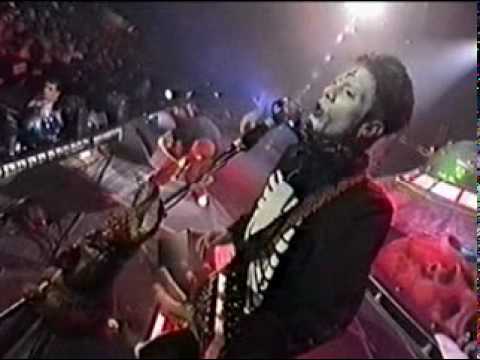 Add items to section
1999

Two major recording labels, Universal and PolyGram merge, into Universal Music Group, making it the largest family of record labels in the recording industry.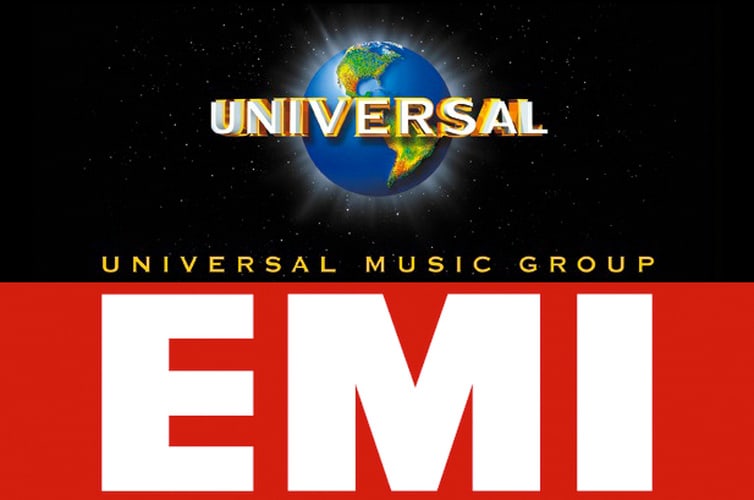 May 15 - The Red Hot Chili Peppers start their Californication worldwide concert tour at the Roseland Theater in Portland Oregon.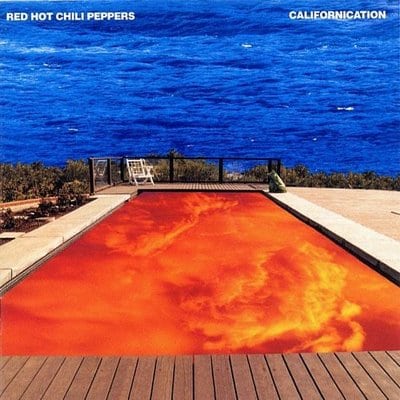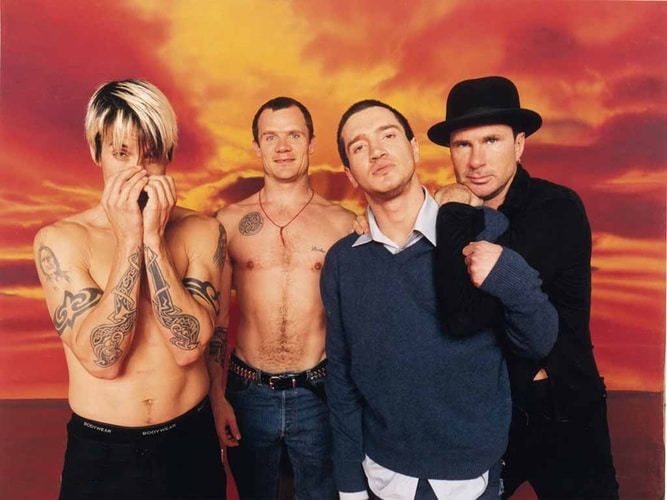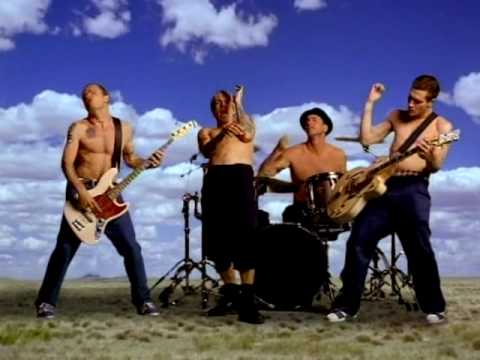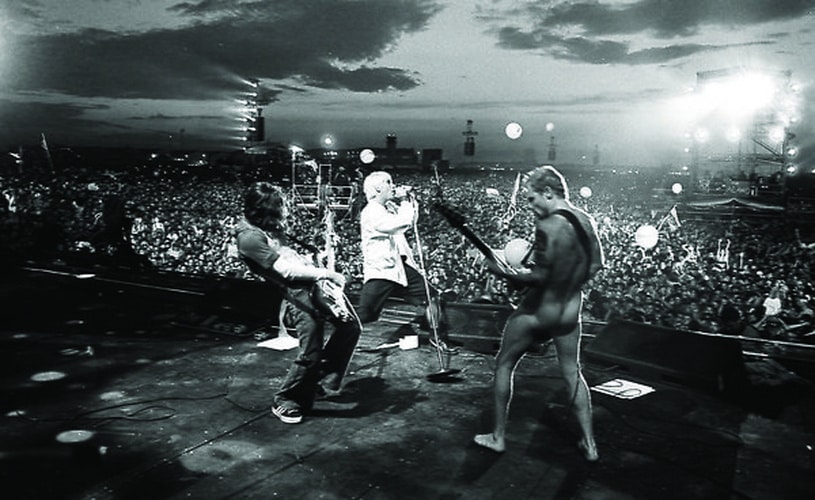 June 1 - Napster, the peer-to-peer music file sharing service is introduced over the internet. Its popularity booms eventually forcing legal mp3 distribution by the recording industry.

July 24 - Woodstock '99 turns into a chaotic disaster as unruly fans tear down and burn booths, portable toilets, a dozen trailers, a bus, and a broadcast tower. Violence and looting ensued until New York State Troopers and local police finally entered in riot gear and cleared the festival site. Musical acts included Rage Against The Machine, Metallica, KoRn, Counting Crows, Kid Rock, Megadeth, The Beastie Boys, Red Hot Chili Peppers, Muse, Bush, Dave Matthews Band, and more.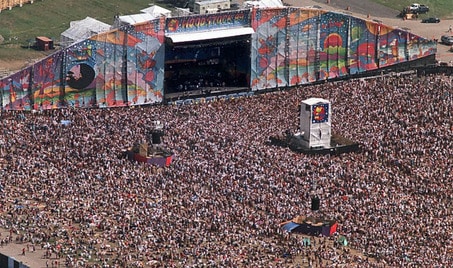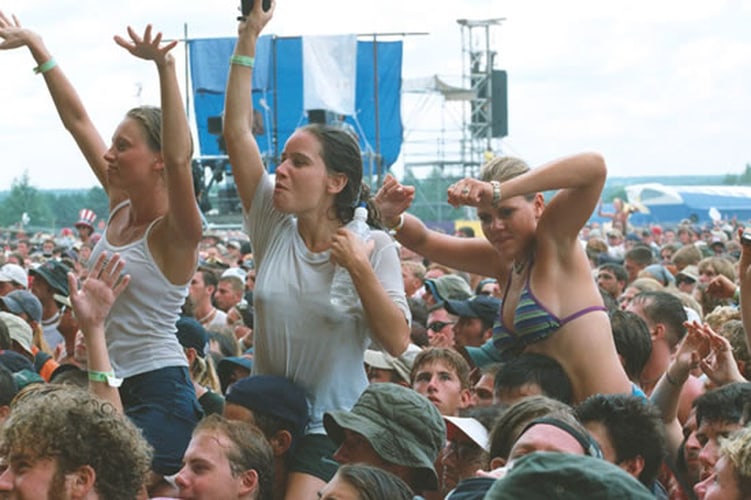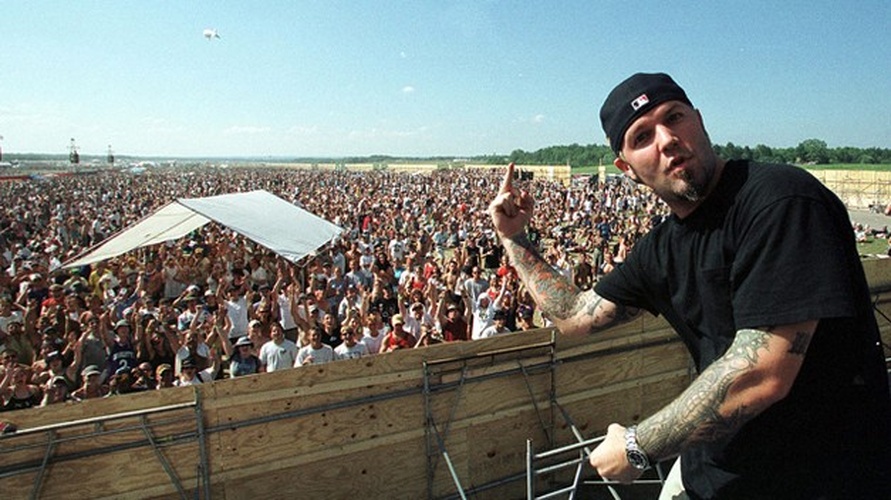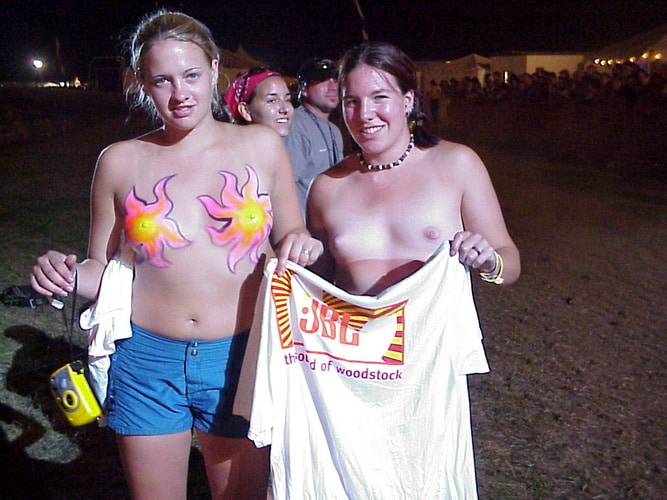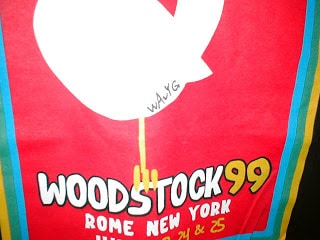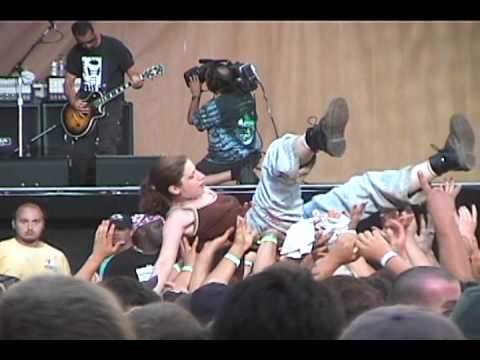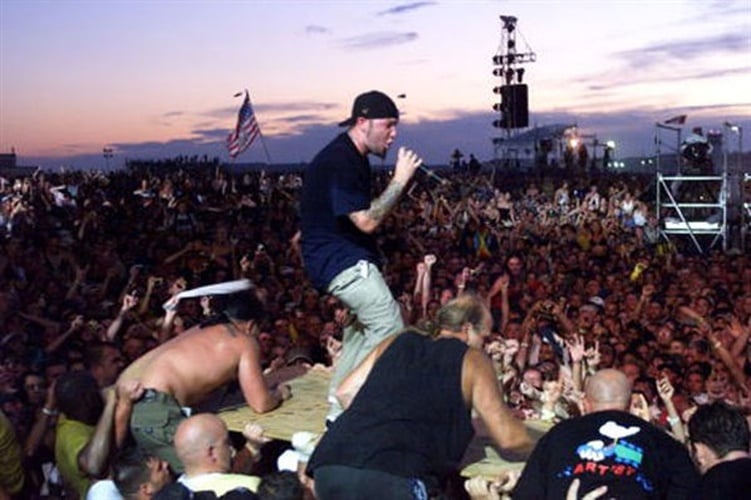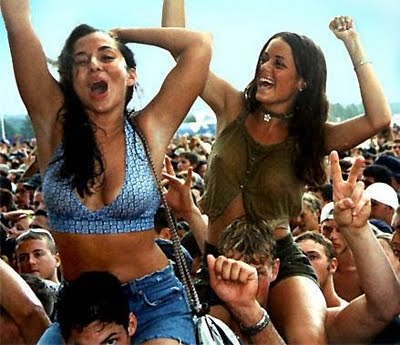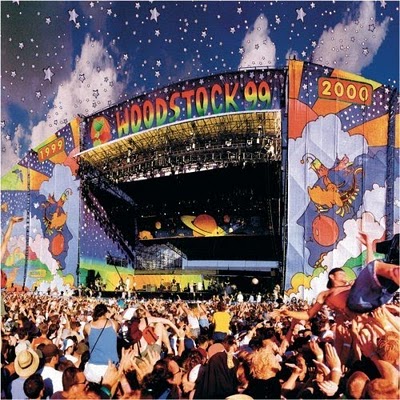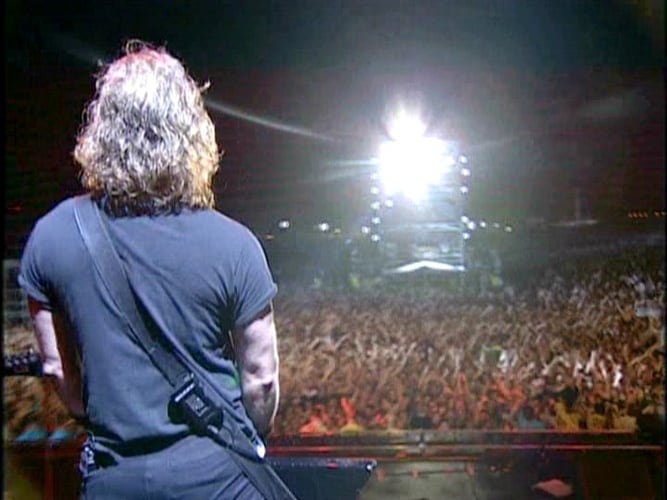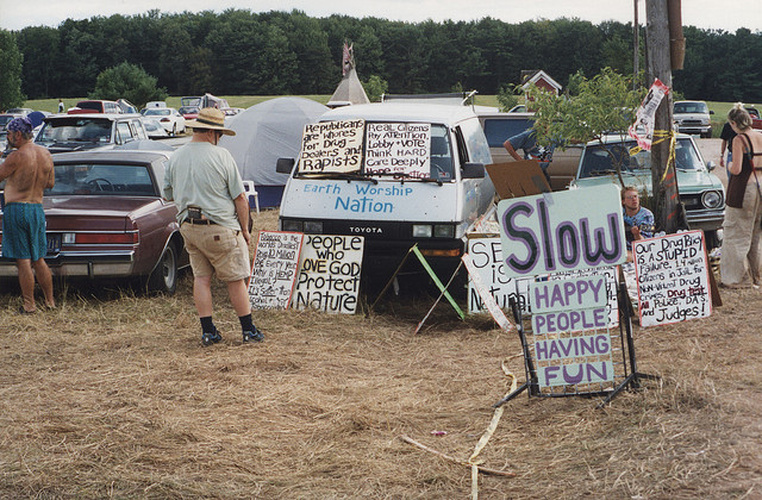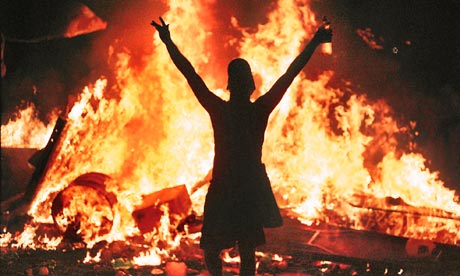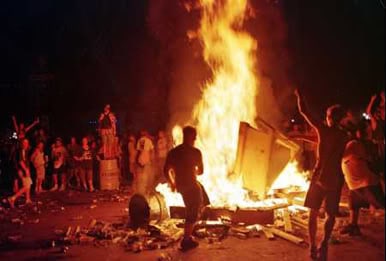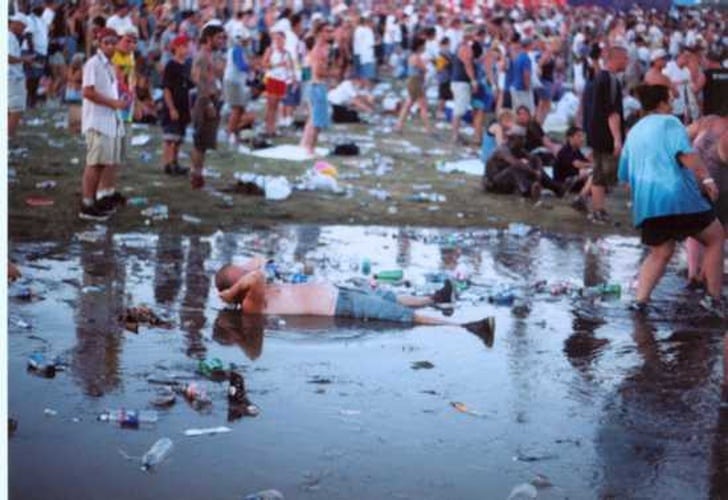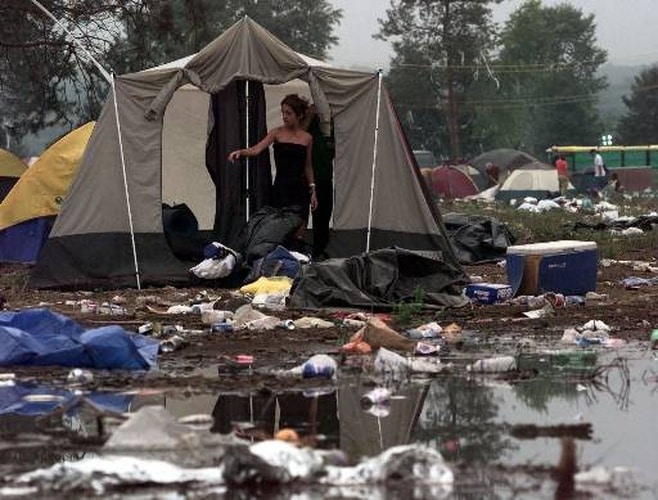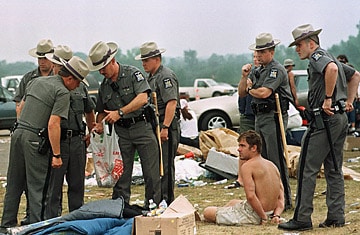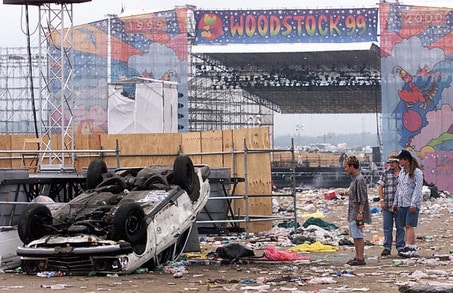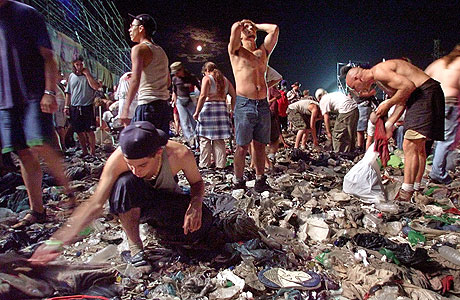 Check out the long bathroom line. There was probably only one left unburned.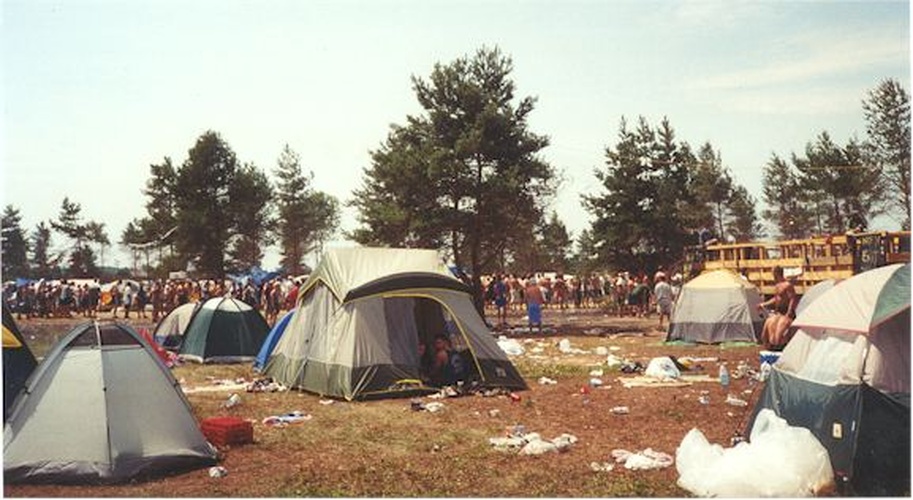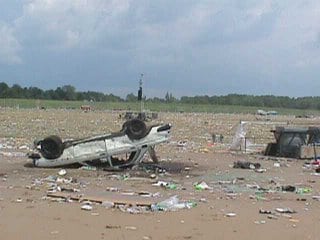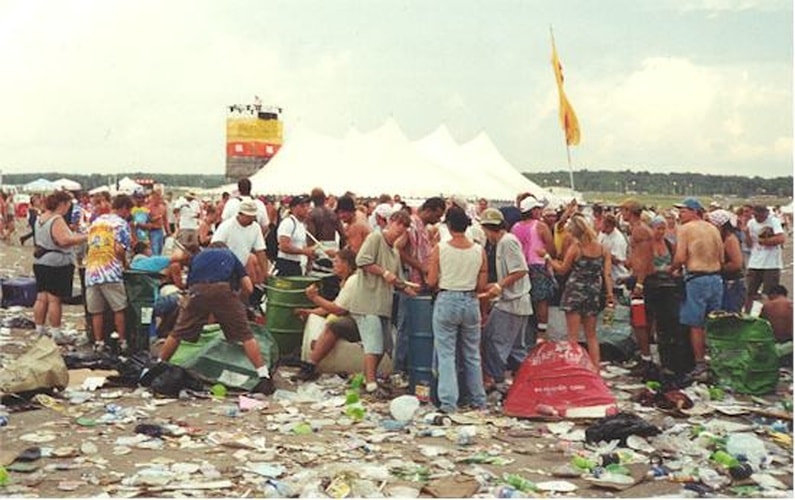 December 26 - Curtis Mayfield, best known for his early 1970s hits, "Freddie's Dead" and "Superfly" dies at the age of 55.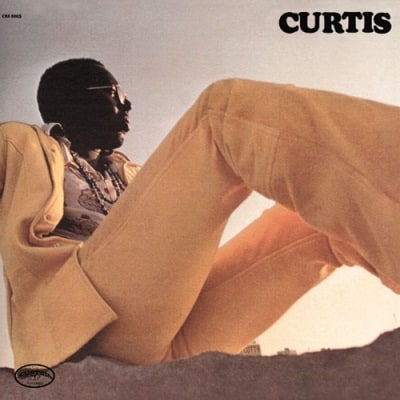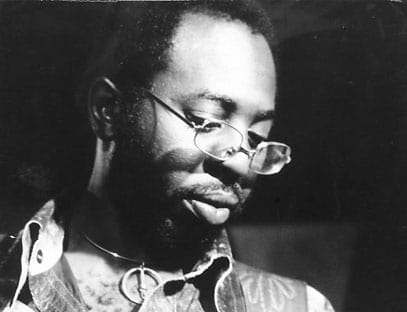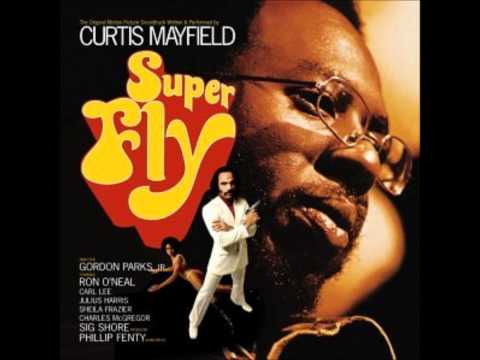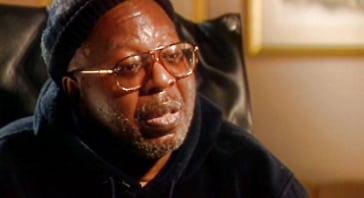 This will be my last installment in this series. I am leaving it at 1999. The project really lost its focus and did not turn out the way I originally envisioned. I think I was too ambitious and was trying to do too much. While my final product did not live up to my expectations, I hope you can enjoy some of it, if not, I will continue to create lists. But not on this scale. They will be more focused and consice.
Added to