10 Full-Length Films to Watch Online For Free
Sort by:
Showing

10

items
Decade:
Rating:
List Type:

Add items to section
The Woman in Green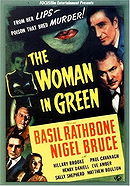 Legendary detective Sherlock Holmes (Basil Rathbone) and his faithful sidekick Dr. Watson (Nigel Bruce) are called in by Scotland Yard to investigate a series of bizarre murders, where the only connection is that each victim has had a finger severed off. Believing the culprit to be a maniac, Scotland Yard do not believe Holmes' suspicions that arch-nemesis Dr. Moriarty is behind the killings…especially as he is believed to dead!

Originally in production at 20th Century Fox, the Sherlock Holmes series took a fresh approach to the saga when Universal updated the setting and pitted the super-sleuth against the Nazis. Part of Universal's Holmes serials – that were the B movie part of a double feature back in the 40s – The Woman in Green is an excellent example of Holmes' modern day forays. Complete with expressive lighting, a moody atmosphere and solid performances from Rathbone and Bruce, this film excellently blends notions of film noir with a traditional mystery narrative. If you like this one,
make sure you check out the other offerings on YouTube!
www.youtube.com/watch?v=qaT5PnDT3C4

Add items to section
Behave Yourself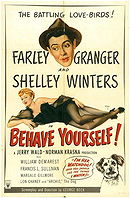 When Bill Denny (Farley Granger) is followed home by an adorable Welsh terrier, he has no idea what he's in store for! Wanted by the mob, little Archie is a dog with the deadliest of connections… Will Bill manage to avoid implicating his wife Kate (Shelley Winters), whilst escaping the clutches of the gangsters, the long arm of the law and the wrath of his overly suspicious mother in law?
A madcap comedy that will make you snigger, Behave Yourself is an entertaining slice of fictional 1950s life where the true star is Archie the dog and his exceptional trainer. The dog outshines Shelly Winters, who is amusing, but she has definitely given better performances and fresh off the set of Hitchcock's thriller Strangers on a Train (1951), Behave Yourself was a step in a different direction for Granger. Whilst his performance is less accomplished here, he does provide some laughs and you can't help but feel sorry for Bill at times. Although this is no Bringing Up Baby (1938), Behave Yourself will amuse you and so is definitely worth a watch!
www.youtube.com/watch?v=vZ-82zRjEdM

Add items to section
Triumph of the Will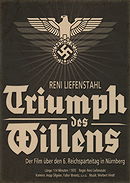 The infamous propaganda documentary film that captured the Nazi's 1934 Party Rally in Nuremberg. Featuring a host of high ranking Nazi officials, as well as an entirely biased view of the Führer himself.

Perhaps not the most entertaining of offerings on this list, but certainly the most controversial! Triumph of the Will is an important watch for any fan of cinema, not just because of it's historical significance but also for it's technical accomplishments and visual beauty in places. Despite the uncomfortable subject matter, director Leni Riefenstahl's masterpiece is an exceptional example of the power of film as propaganda and an influential power. Riefenstahl famously refused to apologise for her aggrandising vision of Nazism, which can leave a sour taste in viewers' mouths, but if you have the ability to separate the subject from the technical elements, Triumph of the Will will certainly impress you.
www.youtube.com/watch?v=BBfYncHshJc

Add items to section
Angel and the Badman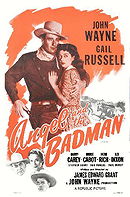 When bad guy Quirt Evans (John Wayne) is injured and nursed back to health by do-gooder Quaker girl Penelope Worth (Gail Russell), it doesn't take long for her to fall madly in love with him. Pursued by the love-struck Penelope, Quirt is forced to decide whether he can give up the way of the gun and embrace a simpler existence…

This may not be one of Wayne's most famous vehicles, however it shows a very different side to his rugged, outdoorsman persona that is so regularly displayed in his performances. Angel and the Badman is a far more romantic film than much of Wayne's output and his performance reflects a great talent for playing this sort of character. The film is also successful due to Russell's brilliant characterisation of Penelope – she displays a realistic naivety and innocence that many actresses would not have been able to convincingly portray. Not your typical Western, this film is certainly worth a watch whether you're a fan of the genre and Wayne or not.
www.youtube.com/watch?v=9taFq273H8E

Add items to section
The Man with the Golden Arm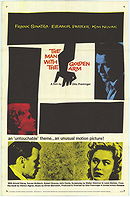 When Frankie Machine (Frank Sinatra), a former heroin addict and skilled card dealer, is released from prison he returns home to his crippled wife (Eleanor Parker). Vowing to look after her and be the husband she needs, it isn't long before Frankie is desperately fighting to avoid being dragged back to his former ways…

Tackling the issues of drug addiction in an open and frank way, The Man with the Golden Arm was relatively controversial upon its release and depicted Sinatra in a way that his fan base had never seen before. The film has a stark but engaging narrative and Sinatra gives an extremely convincing performance, building real sympathy for his character. Resplendent with a host of stellar performances from the supporting cast The Man with the Golden Arm is a film that effectively deals with the pitfalls of addiction and the loneliness surrounding it.
www.youtube.com/watch?v=VNR_bW35NW4

Add items to section
The Amazing Transparent Man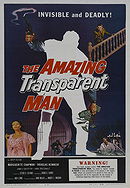 Disgruntled former Army Major Paul Krenner (James Griffith) forces radiation scientist Dr. Peter Ulof (Ivan Triesault)to develop a technique that can turn men invisible. Planning on creating an invisible army that can be sold to the highest bidder, Krenner busts notorious safecracker Joey Faust (Douglas Kennedy) out of jail and gives him the treatment in order to steal more radium. However, Faust soon finds himself suffering from a side effect nobody had ever
imagined…

If you're a fan of retro sci-fi/horror fare (which I most definitely am!) then this film will be right up your street! While it's certainly no Frankenstein (1931) or Invasion of the Body Snatchers (1956) it is a highly entertaining, if not a little cheesy, watch. Don't let it's 3.3 rating on IMDB put you off! The Amazing Transparent Man is a brilliant example of the atomic films that were born out of Cold War fears and tensions, but what makes it even more interesting is that the narrative is more blatant in revealing these.
www.youtube.com/watch?v=cL3Bi0tlP_g

Add items to section
The Kid
In this delightful silent feature, Charlie Chaplin's iconic Tramp character discovers a baby and takes him in. The boy (Jackie Coogan) grows up with the Tramp and they form a unique bond. However, as time goes by a series of events transpire to pull them apart. Will the Tramp and the boy remain together?

Chaplin is certainly one of the most recognisable silent screen performers and his tramp character has often been imitated but never duplicated. While The Kid is perhaps not as well remembered as Chaplin's classics like Modern Times (1936) or The Great Dictator (1940), it is definitely one of his most remarkable films. Chaplin brilliantly blends comedy with emotion and the strong imagery excellently displays the bond between child and 'father'. If you've never seen a Chaplin silent, this is certainly a brilliant place to start!
www.youtube.com/watch?v=6GjgoYFw4Gw

Add items to section
The Stranger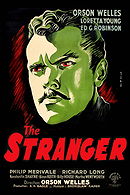 Mr. Wilson (Edward G. Robinson) of the War Crimes Commission is tasked with finding Franz Kindler, the disturbed mind behind the atrocities of the Holocaust. Kindler has successfully erased his identity and assimilated into the American community. Wilson releases Kindler's former accomplice Konrad Meinike (Konstantin Shayne) and follows him to Connecticut. However, before Meinike can identify Kindler he is found murdered, leaving Wilson with little more that Kindler's interest in antique clocks as a lead…
Five years on from what was arguably his greatest success (Citizen Kane [1941]), Orson Welles turned his incredible directing talent towards a film noir-esque thriller narrative for the first time. The result was The Stranger and while it may not be as influential as Welles' earlier opus, it is a highly engaging and extremely well crafted film. The narrative is crammed with suspense, as well as some incredible cinematography by Russell Metty. Robinson and Welles' are excellent and Loretta Young gives one of her best performances here. This is an exciting watch that won't disappoint, but also has the added benefit of Welles' incredible directorial stamp.
www.youtube.com/watch?v=iU3zy1b28mI

Add items to section
Sabotage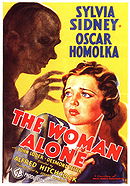 Detective Sergeant Ted Spencer (John Loder) is placed undercover to observe a group of foreign saboteurs based in London. Shadowing Verloc (Oskar Homolka), Spencer finds himself becoming increasingly attracted to the criminal's wife Sylvia (Sylvia Sidney). Will this growing attraction and the blowing of Spencer's cover work to the saboteurs' advantage?

One of Alfred Hitchcock's earlier works, Sabotage displays a number of the techniques that he later employed and perfected in his big budget, Hollywood productions. Here suspense is in abundance and the narrative ticks along, steadily drawing you further in. However, like with much of Hitchcock's output it is less the thrilling saboteurs' plot that the director is primarily concerned with and more the burgeoning relationship between Spencer and Sylvia. Whilst Sabotage may not be as memorable as some of Hitch's more iconic productions, it is certainly equally accomplished and definitely worth a watch!
www.youtube.com/watch?v=J_I7d1ve67I

Add items to section
Battleship Potemkin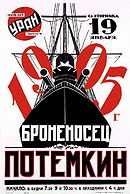 When the crew of the battleship Potemkin are served rotten meat for dinner they strike in protest. Soon the protest becomes a riot, which spills into the streets of the port of Odessa and results in a police massacre…

Similar to Triumph of the Will, this may not be to everybody's taste but is certainly worthy of your time. One of the most influential films in cinematic history, Sergei Eisenstein's Battleship Potemkin displayed some technical firsts upon its release. Most significantly, the technique known as 'montage' was born and subsequently became a staple of cinematic craft. Potemkin is resplendent with iconic imagery and stands as a testament to the power film – in fact, 86 years after it's release it is still a staple of any film course and a must see for any fans of cinema!
www.youtube.com/watch?v=Bh2SuJrEjwM
Here is a Top 10 of films that you can legally watch for free online. As we're all undoubtedly skint in this longest, most depressing of months, hopefully one of these can brighten your day!
Added to

22 votes
Favorite Lists #14
(30 lists)
list by kathy
Published 8 years, 1 month ago

1 comment