Sort by:
Showing

20

items
I have a certain cousin of mine to thank for turning me onto Rock n' Roll (in general) and a number of truly great bands (in particular). The Beatles, AC/DC, Fleetwood Mac, Heart, KISS and Van Halen are just some of them. He was three years my senior and as his older brother had fashioned his musical sensibilities so did he for me. I think Women and Children First was the first thing I heard from Van Halen and it was an LP that my cousin had. I just remember hearing 'And the Cradle Will Rock' and being completely blown away.

Yet it was the band's freshman effort, their self-titled album, that really hooked me for good. Van Halen has to be one of the best first albums that I have ever heard by anyone and it's still my favorite from this band. Every single song is powerful, raw, moving and unforgettable. It is also one of my all-time favorite albums and, in my opinion, one of the best ever produced in the Rock genre.

During my teenage years, there's no telling how many hours I spent listening to Van Halen. I had every single album they made up until 1984. They were one of those bands that just demanded to be played LOUD! - and I did at every opportunity. ;)

After the split of Roth and the rest of the band, with the heralded arrival of Sammy Hagar as the lead vocalist, my personal reception of them was chilled. I admit that I wasn't really a fan of Hagar's. There were only a few songs of his that I liked (Your Love is Driving Me Crazy, I'll Fall in Love Again and Heavy Metal) and I hated his biggest hit (I Can't Drive 55)...and still do to this day. I followed Roth's solo efforts but stopped listening to Van Halen.

Yet fate (or chance) would eventually intervene and one day I happened to hear Why Can't This Be Love on the radio (back when they still played good music). The song just flat-out amazed me and immediately became a fave of mine. So...I gave them another chance and was not disappointed. It seemed that I did like Sammy...at least as long as he was in the Van Halen fold.

I'm not sure where exactly they would rank among my favorite bands but it's surely somewhere in the Top 10. Now here's a few facts for ya:

According to the RIAA, Van Halen is the 19th-best-selling band/artist in United States history (as of 2010), selling 56 million albums in the U.S. and 96.5 million albums worldwide. They were also revealed at number 4 on the Billboard's top money makers list in 2013. Van Halen is one of only five rock bands that have had two studio albums sell more than 10 million copies in the U.S. Additionally, Van Halen charted the most number-one hits in the history of Billboard's Mainstream Rock chart.

Yet for all their worldwide fame for numerous popular songs and truly incredible and larger-than-life stage shows, they are also followed by controversy surrounding departing vocalists. Regardless of this though, Van Halen has cemented their reputation as hard rockers, premiere entertainers and respected musicians (especially Eddie) and they have more than earned their place in the Rock and Roll Hall of Fame to which they were inducted in 2007.

Like them, love them or hate them (what's the matter with you!), Van Halen is one of the greatest rock bands of all time and without further pontificating, praising and generally running off at the mouth - here are my favorite 20 tunes.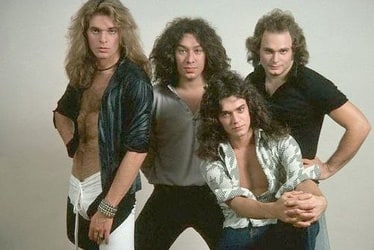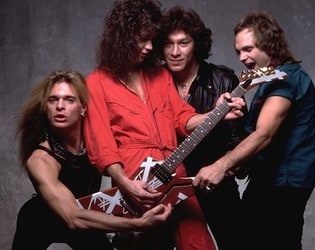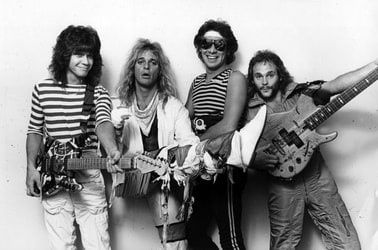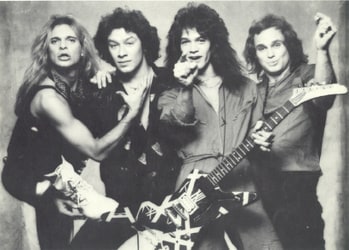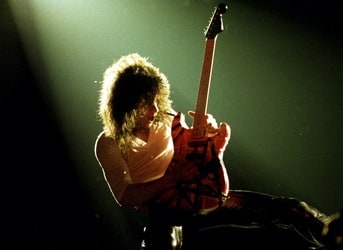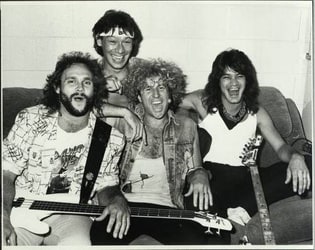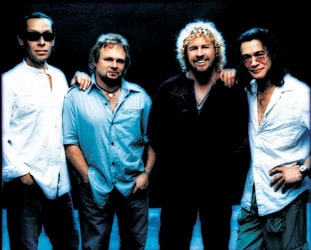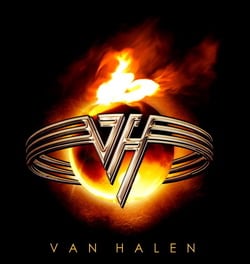 Added to