24

vote
Roger Ebert's Great Movies
Sort by:
Showing 1-

50

of

408
Decade:
Rating:
List Type:
Load more items (358 more in this list)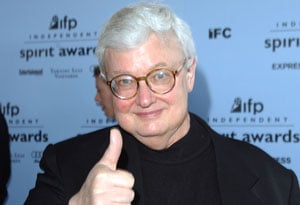 Roger Ebert
's great movies reviews are on
this page
; all of Roger Ebert's reviews on
his website
.
I like to sit in the dark and enjoy movies. I think of old films as a resource of treasures. Movies have been made for 100 years, in color and black and white, in sound and silence, in wide-screen and the classic frame, in English and every other language. To limit yourself to popular hits and recent years is like being Ferris Bueller but staying home all day. - Roger Ebert, Great Movies
Roger Ebert's all time favorite movies
Note: One possible discrepancy with the ICheckMoviesList is I added all the films in the Up series.
Added to
5 votes
Favorite Lists
(99 lists)
list by sara
Published 1 year, 11 months ago

1 comment
16 votes
iCheckMovies Lists
(45 lists)
list by AFIoscar
Published 8 years, 3 months ago

1 comment
88 votes
SwornShadow's Favorite Lists :D
(472 lists)
list by SwornShadow
Published 8 years, 1 month ago

13 comments
15 votes
checklist
(215 lists)
list by Mr. Saturn
Published 7 years, 7 months ago

4 comments
12 votes
Movie checklists
(17 lists)
list by El Raulo
Published 7 years, 12 months ago

2 comments
48 votes
Film Canon
(191 lists)
list by Mr. Saturn
Published 8 years, 2 months ago

1 comment