Sort by:
Showing

31

items

Add items to section
Beaten
Games I have beaten so far.

Add items to section
Not finished yet.
These games I dropped due to lack of time or interest. I might finish some of them later.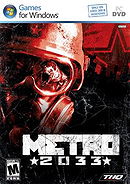 Steam/PC

I really like this game but it's buggy as hell. I have seen four game-breaking glitches that made me start a level from the beginning. It really kills the mood for me.
Games that I have played through this year. Most of these games are not 100% completed but I've seen the ending credits.
Added to