Add items to section
Other Joke Endings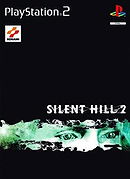 What happens?


How to achieve it?
You need to have finished the game with the "Rebirth Ending" or all three regular endings ("Leave", "Maria", "In Water"). Having met these circumstances you can find the Dog Key in a dog house across from Rosewater Park, directly west of Jacks Inn.
Use the Key on the Observation Room in the Lakeview Hotel and the Dog ending will play.

Personal Comment: It's a very clever and funny easteregg and Mira is adorable, how could I not love her.
Kami's rating: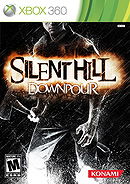 What happens?


How to achieve it?
After you've completed the game once the side quest Digging Up the Past will become available. To complete it you must locate 7 artifacts which are buried in front of barrels with lit candles on top of them. To obtain them you need a shovel. The artifacts' locations are the following:

1. A yard north of Straub Street, in Hillside. (a shovel can be found in a shack in the downtown area in the southwestern corner)
2. The area near where Hillside becomes Pearl Creek. (a shovel can be found west of the Hillside subway, outside the Hillside Police Station)
3. In a park south of Cook Street in Pearl Creek. (a shovel can be found where Cook Street meets Lansdale)
4. Inside Logan's Park, located at the border of Pearl Creek and Chastain Heights. (a shovel can be found at the border into Pearl Creek)
5. In a small park located behind the Chastain Heights Cinema. (a shovel can be found in an alleyway northwest of the Chastain Heights subway)
6. In front of St. Maria's Monastery in Chastain Heights. (a shovel can be found at the entrance of Monroe Cemetary, south of the Monastery)
7. In the yard of a southeast home in the Port District. (a shovel can be found near a truck on Ketchum Street)

With that, the quest is completed and after the game's final scene (confrontation between Murphy and Anne) the Surprise End plays.

Personal Comment: I'm not a big fan of the "animated" Joke endings, and I don't even think this one looks especially authentic despite its graphics. But the idea is brilliant. Gathering all the old characters like that and Pyramid Head cutting the cake. And I also like how the artifacts from the sidequest all hint at the previous games.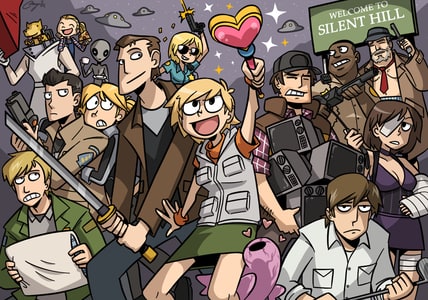 Because I find it fascinating how they could add such hilarious and clever joke endings to a game which is so haunting and disturbing. Because even after you went through your worst nightmares you still manage to smile and laugh at them.
I prefer the first three UFO endings, like I also prefer the first 3 actual games.
Kami-chan ♥
Mah helpful Source
Added to

7 votes
Horror Games Lists
(18 lists)
list by Mr. Saturn
Published 9 years, 8 months ago

1 comment