49

vote
A Complete Review of Ridley Scott's work
Sort by:
Showing

25

items
Decade:
Rating:
List Type:
Well, it is Sunday, it is raining outside and I have nothing else to do, so let's make a list!!!!
I noticed that I got some bad rep about the evolution lists and I was thinking about doing something similar with the directors. At first, I even was planning to call this list 'The evolution of Ridley Scott'! But then I figured, with such a title many people won't even look at it...
Anyway, I have a love-hate relationship with Ridley Scott and I thought he was a good choice to start this new concept. Enjoy!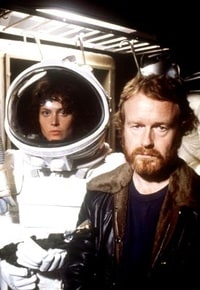 Added to
38 votes
A Complete Review of various directors' work
(53 lists)
list by johanlefourbe
Published 6 years, 4 months ago

7 comments
11 votes
Filmography
(80 lists)
list by Mr. Saturn
Published 6 years, 7 months ago
2 votes
my fav list(12)
(10 lists)
list by to2
Published 6 years, 4 months ago