Sort by:
Showing 1-

50

of

112

Add items to section
January

Add items to section
February

Add items to section
March

Add items to section
April

Add items to section
May

Add items to section
June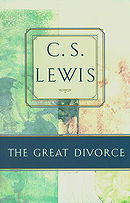 It's scarcity that enables a society to exist.

Will you come with me to the mountains? It will hurt at first, until your feet are hardened. Reality is harsh to the feet of shadows. But will you come?"

"Friend, I am not suggesting at all. You see, I know now. Let us be frank. Our opinions were not honestly come by. We simply found ourselves in contact with a certain current of ideas and plunged into it because it seemed modern and successful. At College, you know, we just started automatically writing the kind of essays that got good marks and saying the kind of things that won applause. When, in our whole lives, did we honestly face, in solitude, the one question on which all turned: whether after all the Supernatural might not in fact occur? When did we put up one moment's real resistance to the loss of our faith?

Of course. Having allowed oneself to drift, unresisting, unpraying, accepting every half-conscious solicitation from our desires, we reached a point where we no longer believed the Faith. Just in the same way, a jealous man, drifting and unresisting, reaches a point at which he believes lies about
his best friend: a drunkard reaches a point at which (for the moment) he actually believes that another glass will do him no harm. The beliefs are sincere in the sense that they do occur as psychological events in the man's mind. If that's what you mean by sincerity they are sincere, and so were ours. But errors which are sincere in that sense are not innocent.

Heaven, once attained, will work backwards and turn even that agony into a glory. And of some sinful pleasure they say 'Let me but have this and I'll take the consequences': little dreaming how damnation will spread back and back into their past and contaminate the pleasure of the sin. Both processes begin even before death. The good man's past begins to change so that his forgiven sins and remembered sorrows take on the quality of Heaven: the bad man's past already conforms to his badness and is filled only with dreariness. And that is why, at the end of all things, when the sun rises here and the twilight turns to blackness down there, the Blessed will say, 'We have never lived anywhere except in Heaven,' and the Lost, 'We were always in Hell.' And both will speak truly."

-----------------------------------------------------------------------------------
Has some brilliant moments and a few dull ones, would recommend.
-----------------------------------------------------------------------------------
PulpRoman's rating:
Load more items (62 more in this list)
I hate being stuck in a bad book, even if it's just twenty pages left, it might as well be a thousand...

13.10.20 - How the hell did I manage to read so much this year?! I got a kindle last Christmas, a retiring lit teacher was giving away tons of books, you've never seen a fight until you've seen bibliophiles fighting over and then peacefully trading books. It's 2020 I was physically unable to watch as much movies as I would have wanted, c'est la vie mon ami.

25.10.20
Lately I've just been tossing bad books. I can't be bothered to waste my time reading dull crap. If it's not worthwhile in an hour, it's not worthwhile.
Added to

19 votes
Bibliophilia
(105 lists)
list by PulpRoman
Published 3 years, 3 months ago

1 comment