5

vote
326 Views Share:
Favorites Diary (2018)
Movie list created by Mackenzi
Here are the stand-outs of all the things I've seen, played, and read in 2018. I made a pretty minimal 2018 diary so I wrote some rambles here to make up for it. New or old, here is where I found the most enjoyment, meaning, or just plain fun.

Here's everything I'd Seen in 2018.

My 2019 journals start here.
Sort by:
Showing

13

items
Decade:
Rating:
List Type:

Add items to section
Movies

Add items to section
Shows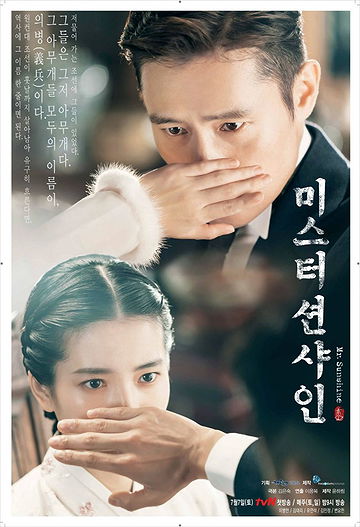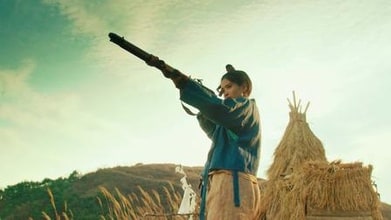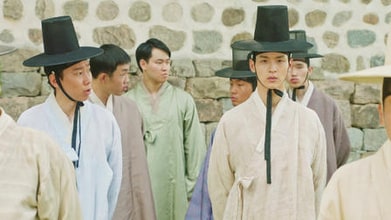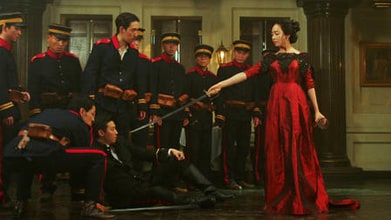 Wow, please watch this show. I haven't been so taken by a TV Show in so long. Every part of it is phenomenal. Mr. Sunshine is a beautiful Korean historic drama, set in turn of the century Korea in a time period where many countries where warring in, near, or over ownership of Korea itself. The politics side of the show includes the meddling of countries and governments from Japan, The United States, Russia, and China, and characters speak both Korean and English liberally, as well as Japanese, Russian, and French depending on the episode. It is a great international hit.

I love how character-driven it is, but they don't lose scope of their historic setting or the events in history that are happening through these years. It is funny, lighthearted, tearjerking, and so much more, never quite stepping into soap opera territory but never being too serious to poke fun at its characters. I love the show's themes of complicated personal identity, the importance and flaws of patriotism, class and wealth, bearing the sins or values of your family, and the changing modern times. It is also romantic, but I've never felt the romance is contrived or shoehorned to fit the plot. Please watch this show!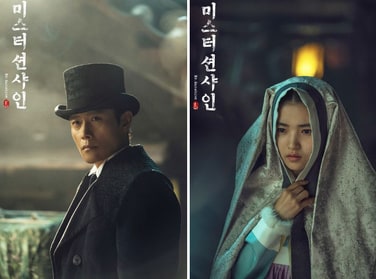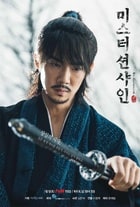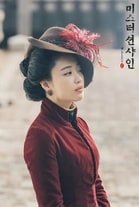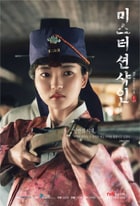 Add items to section
Games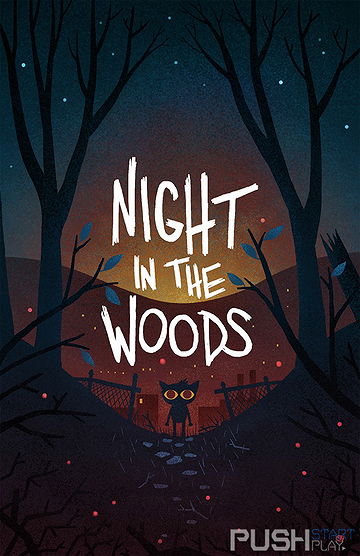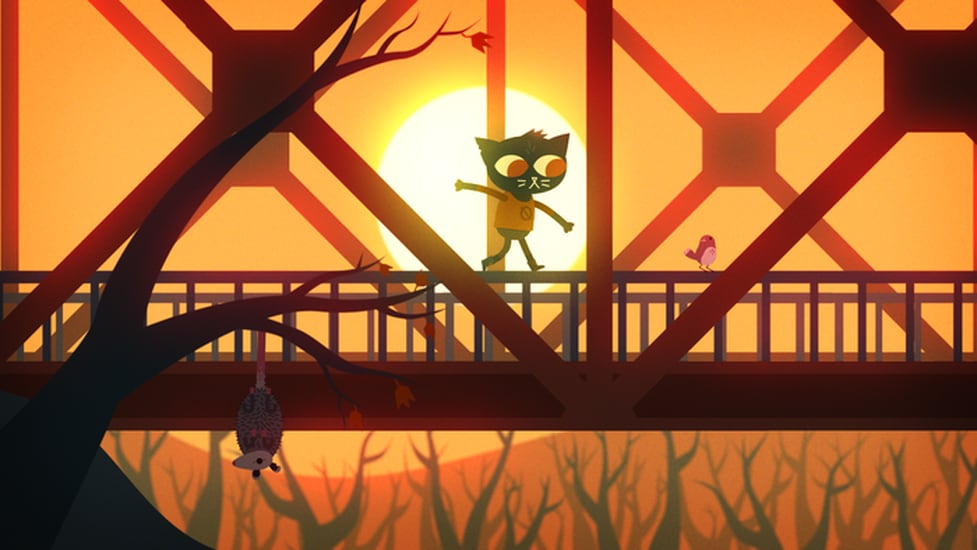 Ah, Night In The Woods. You give me hope. You are a gleaming star on the horizon of the grimy, polluted sky that is the video games industry.

This is good writing in a video game. I know, it sounds impossible. But Night In The Woods pulls it off. It's not just good for a video game, but it takes the mediums strengths and uses them to its advantage. You live through several days as Mae, recent college dropout who, unannounced, has come back to her parent's house in a tiny midwest town as is now dealing with the inevitable fact that things change. Some things change for the better, some for the worse, some just change and it's not good or bad it's just different. She struggles with self identity, friendship, seeing her parents as flawed and stressed out humans who can't just magically make things better, and the pressure she feels to have direction in her own life when she really just doesn't know. Also, there might have been a murder.

Because you play as Mae from the moment she wakes up to the moment she falls asleep, and then also play her dreams, you get all of this story unfolding in an extremely organic, relateable way. You make her decisions and live with the consequences, you live through her indecision and struggle and happiness. It works so damn well! And yes, the game is gorgeous. It has this beautiful 2D papercut style, and I am a total sucker for talking animal stories. I think that the characters are animals makes it easier for absolutely anyone to relate to the characters, it was a brilliant choice. You're also less worried about may climbing on rooftops and jumping on cars since she is a cat after all.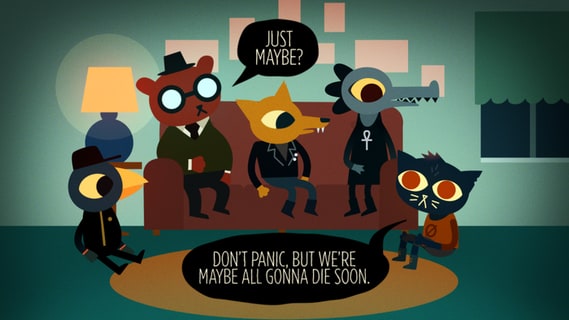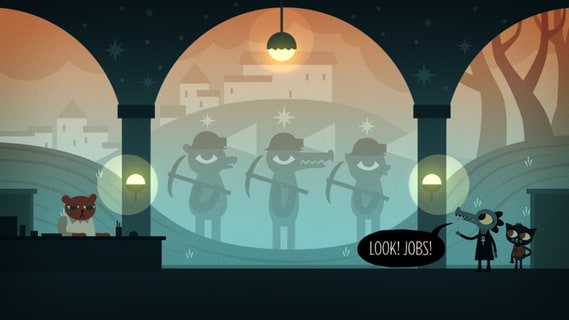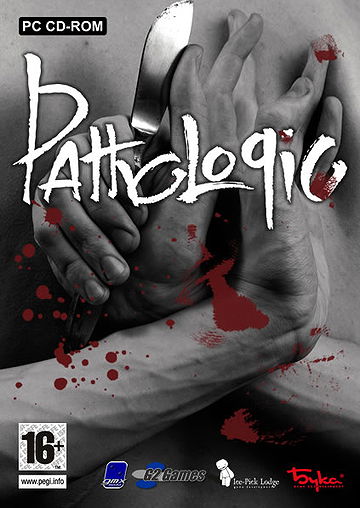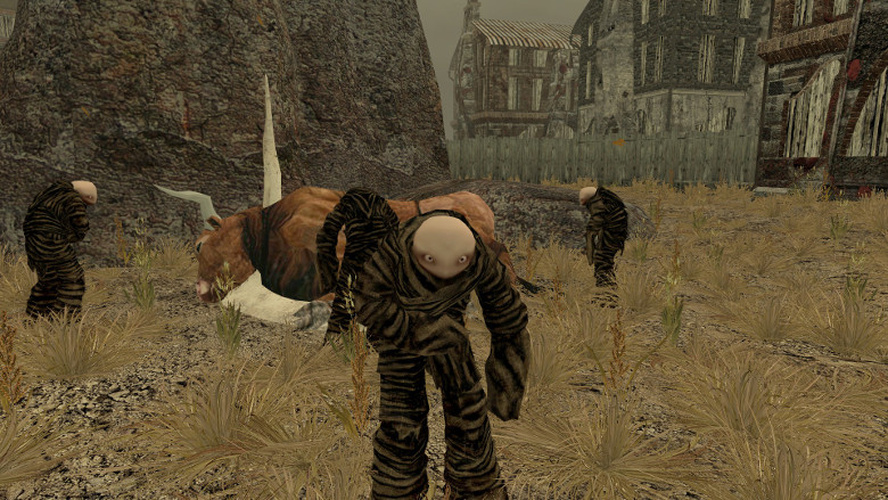 Okay okay okay, I know. Pathologic is significantly less accessible than anything else on the list. It's an older game and it's kind of a pain in the butt to play thanks to the survival stuff. But hear me out. This game deserves to be a classic of Russian literature. Much like Night In The Woods, it uses the strengths of the medium to its advantage. But Pathologic takes it to incredible new heights.

You play through eleven days in a tiny Russian town that has become infected by a strange disease. It slowly builds into a full-blown plague and your character has the ability to cure it. You must keep up with food, water, and sleep, though, as if you where really living through these elven days- as well as keep track of your reputation in the town and if you are or aren't infected. There is not infinite time to talk to everyone and see everything, and every decision you make changes the rest of the story. Because the game is heavily text-based, this is incredibly intricate. You aren't just playing through a story, you are trying your best to survive.

But the real magic of Pathologic comes with multiple play-throughs. The first time you play the game, you take the story as truth. It is complex, surreal, mystefying at times, but you can see the events unfurl and understand the main character's decisions. It is a very cool story.

But then you start a new playthrough and pick the second character. The eleven days start again. And suddenly things you thought where fact about this story are turned on its head. It is as if you where wearing sunglasses 24/7 and finally took them off, to see all the actual details you missed before. Everything is different.

But the game doesn't let you rest, because there is a third character you can play. And by this time Pathologic does what other storytellers have tried so many times. Life is not simply two sides of the same coin; it is so much more complex. Pathologic shows us how we can be standing in the same room at the same time as another human, shoulder to shoulder, and witness a completely different chain of events even though our eyes are seeing the same thing. Perspective is everything.

Add on top of that, eerie themes of what it means even to exist at all, what is free will and autonomy and if they are even real what are their value, and you have the ingredients for a timeless classic. I keep wanting to call it a book for its intricacey, wonderful writing and beautiful plot, but truly this is a story best experienced through the medium of video games. Living out each of the eleven days, feeling the burden of choice and survival not once but three times in the literal shoes of three different people, peeling back the sticky layers with your own hands, there is no substitute in movies or books. Pathologic is a masterpiece.

Add items to section
Books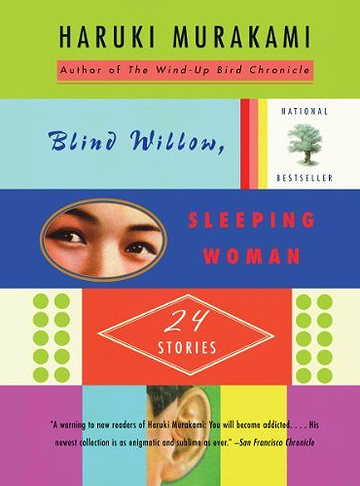 Been a while since I've read a short story collection by a single author. I made myself read this one in the fall because I accidentally stole this book from my sister when I moved across the country and I really need to get it back to her. So I got the experience of reading a short story collection completely in just a few settings, rare for me.

The first few stories where confounding, like reading someone's fragmented dreams. I didn't understand what I read, though I appreciate surreal fiction. The content of each short story swirled in my mind like individual flakes in a snowglobe, and even now they kind of blend together if I don't refer to a list of stories in the collection. By "Hunting Knife", I was getting a feel for it, "A 'Poor Aunt' Story" I really enjoyed, and "The Year of Spaghetti" was weird but I found it kind of funny. I could see the themes coming together. Then I read "The Rise and Fall of Sharpie Cakes" and it kind of clicked. This was a Lynchian fever dream of concepts mean to terrify. Okay, maybe not, but the disgust and horror of that one, it made some kind of gross sense. And it put a weird context to the rest of the collection. By the end I was really digging it. Bizarre and meandering and abrupt as many of the stories where, there felt like a weird buildup happening. By the end it felt like its own book, not just a collection of stories. Maybe I just was in the right mindset that last day, but this book has a certain creative flavor to it, very unique, that I really enjoyed. Many of the individual stories seemed lacking, but together they form this composition of abrupt ends, hollowness, empty relationships, fear and melancholy and sharpie cakes and it really makes you want more the further in you read.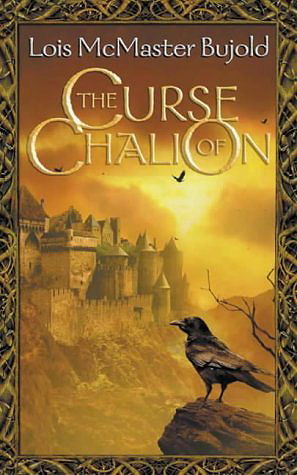 It's still my favorite book. It's suuuuuch a good read. I have grown to really love this view of a classic fantasy tale; the main character, Cazaril, starts the book seeing through these charades society has of class, status, gender roles, able to see the roles we humans play, and that is one of the most insanely refreshing things I've read in decades. It makes this book so good. And by the end he hasn't got some cynical, jaded view, but has fallen into the embrace and peace and happiness in a very un-machismo way, that rings so true as someone who has dealt with so much trauma in life, and can see how little value those roles really have. If there is any one thing I can say about The Curse of Chalion and its sequal Paladin of Souls, its that I love their themes of subverting expectations. They still exist as fantasy adventure tales, but their characters are those who have seen these dumb social norms we live in and are sick of them, have been beaten and broken by them and can see with painful clarity how much harm they can do. And it's so fucking refreshing, to have characters exist on that same plane. We are on the same page, one might say. ;) It makes it hard for me to read other fantasy stories, especially classics, that adhere to those tropes. Thank you Lois McMaster Bujold, for writing one of the best damn books I've ever read in my goddamn life.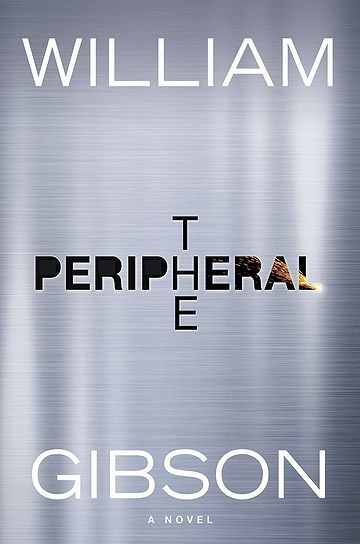 The Peripheral was a great way to dip back into the harder side of the scifi spectrum. As usual Mr. Gibson's writing is a dazzle of fascinating technology blending the familiar with the impossible, keeping a hand on the pulse of culture and society and never losing touch with the human element. It was very refreshing, a little smoother than many of his previous novels, less chunky in writing, and definitely about subjects I enjoy a lot. His take on video games is neat and would make a great story in and of itself, but the connection of this near-future scifi to a distant future timeline is exhilarating. The back and forth between timelines kept the pace up a bit compared to his other books, it had more life and momentum. The ensembe cast came together well and had me feeling for many of them, and I think Gibson's work, while never the most whitewashed in classic scifi, only benefits the more diverse his casts get. So in the end, while this novel is probably not going to blow your mind seven ways to Sunday, it was a really fun and engrossing scifi adventure. It gets what is interesting, important, and effective about the scifi genre and does it all so well. I am really looking forward to the sequel, Agency.