Part of the
Metal Gear Series
.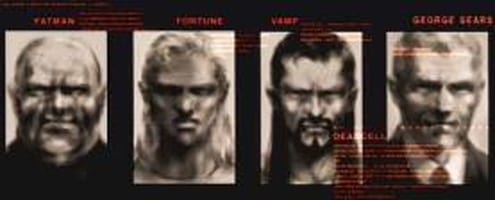 The Sons of Liberty served as the main antagonists of
Metal Gear Solid 2
. They were a terrorist organisation who took control of the Big Shell, a marine decontamination facility, and took the President of the United States hostage. The organisation consisted of former President George Sears (Solidus), the counter terrorist training unit Dead Cell and Gurlukovich mercenaries. Although their primary demands were financial, as the plot evolves it becomes a bit more complicated.
Solid Snake finds himself in the thick of the action again aswell as FOXHOUND rookie; Raiden. As the two traverse the facility, they learn more about each other and their own past.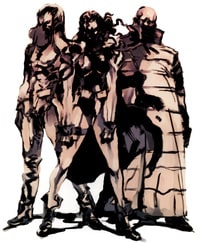 The voice actors are displayed here as the entry for each member.
Metal Gear Series Characters


Philanthropy
Cyborg Ninja
The Patriots
Metal Gear Models



Metal Gear Adversaries


The Mercenaries (MG & MG2:SS)
The Rogue FOUXHOUND Unit (MGS)
The Sons of Liberty (MGS2)
The Groznyj Grad Elites (MGS3)
The Renegade FOX Unit (MGS:PO)
Outer Heaven (II) (MGS4)

Added to