Part of the
Metal Gear Series
.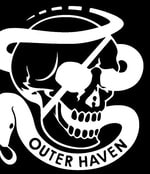 In 2014, the world is in chaos, the "War Economy" plunging the world into never-ending battle. This fuels the need for Private Military Companies, the five largest of which (together rivalling the power of the entire US Army) are owned by a single mother company, Outer Heaven, with Liquid Ocelot at the helm. Liquid Ocelot, a fusion of Liquid Snake's consciousness with that of Revolver Ocelot, is once again set on world domination and Solid Snake, now suffering advanced accelerated aging, is dispatched as a personal favor to Roy Campbell to assassinate him. This is
Metal Gear Solid 4: Guns of the Patriots
.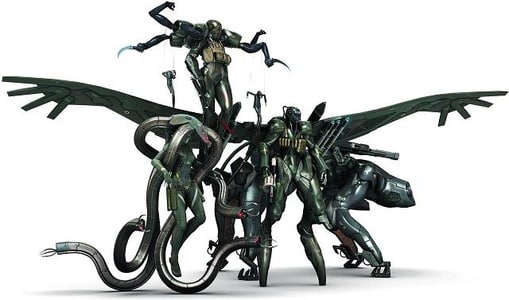 The voice actors are displayed here as the entry for each member.
Interesting Note
: The Beauty and the Beast Unit (
aka BB Corps
or
SNAKEHOUND
) in MGS4 have traits, weapons or fighting styles similar to multiple past bosses in the Metal Gear series. Where it is relevant, I have placed a picture of the past boss that relates to the new one. I have done the same for the obvious connection for Liquid Ocelot and Vamp; aswell as a minor comparison with Naomi.
Metal Gear Series Characters


Philanthropy
Cyborg Ninja
The Patriots
Metal Gear Models



Metal Gear Adversaries


The Mercenaries (MG & MG2:SS)
The Rogue FOUXHOUND Unit (MGS)
The Sons of Liberty (MGS2)
The Groznyj Grad Elites (MGS3)
The Renegade FOX Unit (MGS:PO)
Outer Heaven (II) (MGS4)

Added to