6

vote
The Miracle of Anfield: Reflections and Tributes
Sort by:
Showing

15

items

Add items to section
Liverpool Reaction

Add items to section
Barcelona Reaction

Add items to section
Tottenham Reaction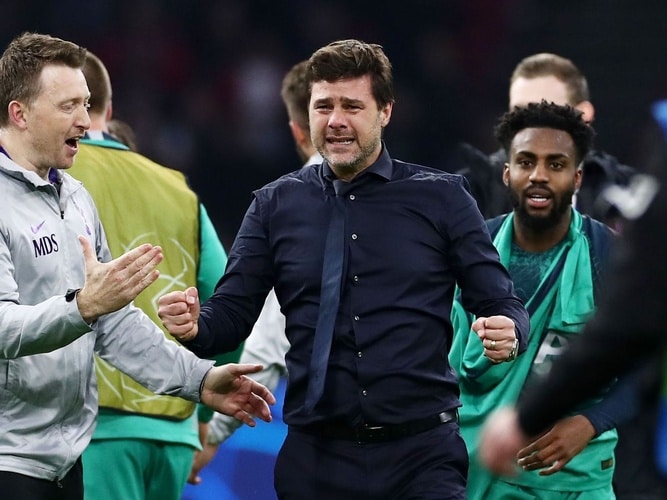 On Liverpool's victory:
"Allow me to relax a little bit, there is going to be time to talk about Liverpool,"
"I want to congratulate Jurgen Klopp and all the players and Liverpool, because I think they were amazing.
"We enjoyed a lot watching the tie against Barcelona. They are heroes too and, of course, it is going to be an amazing final between two English teams that for sure we are going to enjoy."

On how Spurs took inspiration from Liverpool's comeback to stun Ajax in their own tie:
"We saw Liverpool last night, and it goes to show it's not over until it's over,"
"The gaffer mentioned Liverpool's display at the hotel before the match. The gaffer doesn't mind us losing but we have to lose the right way.
"We're lucky we've gone through and we look forward to the Champions League final."

Add items to section
Media Reaction
"The Miracle of Anfield" describes the match that took place in the Champions League second leg semi final between Liverpool and Barcelona on the 7th of May 2019, when Liverpool produced a stunning fightback to secure their place in the final against Tottenham Hotspur in Madrid. The Reds went into the leg with a 3-0 deficit from the Nou Camp but managed to claw their way back from the jaws of defeat with four goals unanswered to ultimately overturn the aggregate scoreline to 4-3. Liverpool went on to win the competition by beating Tottenham 2-0 in the final.

The match is now regarded as one of the greatest comebacks in sports history, with some even considering it to be more impressive than the heroics of Istanbul 14 years previously.
Added to