Studio Ghibli [includes pre and related works]
Sort by:
Showing 1-

50

of

78
Decade:
Rating:
List Type:

Add items to section
Studio Ghibli
Studio Ghibli, Inc. (株式会社スタジオジブリ, Kabushiki-kaisha Sutajio Jiburi?) is a Japanese animation film studio that is known worldwide.

The name Ghibli is based on the Arabic name for the sirocco, or Mediterranean wind, which the Italians used for their Saharan scouting planes in the Second World War. The idea being that the studio would blow a new wind through the Japanese anime industry.[2]

Though the Italian word is pronounced with a hard /ɡ/, the Japanese pronunciation of the studio's name is with a soft g,

Add items to section
Pre-Studio Ghibli
These works were not created by Studio Ghibli, but were produced by members of Topcraft that went on to create Studio Ghibli in 1985; produced by Toei Animation, Tokyo Movie Shinsha, Nippon Animation or other studios and featuring involvement by Hayao Miyazaki, Isao Takahata, or other Ghibli staffers; or created in cooperation with Studio Ghibli.
Load more items (28 more in this list)
Websites
-
Wikipedia
-
Museum
-
Ghibli World
-
Online Ghibli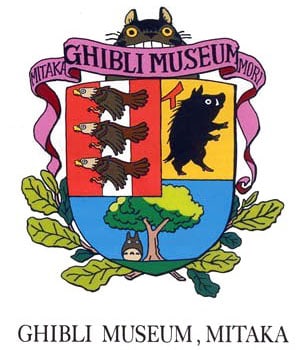 List Sections:
- Studio Ghibli films, shorts, TV and music videos
- Pre-Studio Ghibli films
- Cooperative works
- Distributive works
- Contributive works
Missing:
NOT ON IMDB
- Portable Airport (2004) - Capsule music video
- Space Station No. 9 (2004) - Capsule music video
- A Flying City Plan (Soratobu Toshikeikaku) (2005) - Capsule music video
- Doredore no Uta (2005) - Meiko Haigou music video
- piece (2009) - Yui Aragaki music video
- Cyu Zumou (2010) - NEW SHORT FILM
Added to

21 votes
Favorite Lists
(99 lists)
list by ★☆Rose★☆
Published 9 years, 9 months ago

5 comments

21 votes
Lists I Found Fascinating
(36 lists)
list by Kollane Ö:
Published 10 years, 1 month ago

2 comments

22 votes
Anime Index
(60 lists)
list by ran88dom99
Published 10 years, 11 months ago

6 comments