15

vote
692 Views Share:
Movies the giraffe watched in 2016: September
Sort by:
Showing

13

items
Decade:
Rating:
List Type:
The breakdown: 13 movies watched, 8 via Netflix, 1 via DVR, and 4 in the theatre. Of those 9 were first views, 4 were re-watches, and they came from the following decades: 1930s, 50s, 70s, 90s, 00s & 2010s.

Not a productive month movies-wise, but given that I spent the majority of the month getting everything together so I could move from Austin to Pittsburgh that's no surprise. The move was a far bigger & more involved endeavor than I'd initially anticipated, and once I got the ball rolling on it there wasn't much time to do anything else that wasn't necessary. Good thing then that I started off the month pretty strong since the last half of the month I hardly watched anything.

I knocked out more from my Netflix queue, and the ones I missed will have to wait until November at this point. On the upside that should work out nicely as I'll have all the movies cleared out going into December when I ignore Netflix for a month, and thus a fresh list to manage going into the new year.

By far this month's best films came from the handful of trips to the theatre, and now that I've left Austin I'm glad I ended my regular Drafthouse patronage with such a stellar pair of films. There isn't any Drafthouse in Pittsburgh, and the closest locations are in Virginia & New York, so it'll be a while before I get to return (vacations!). On the other hand I get to explore new theatres in the meantime & hopefully at least one of them can be my new second home going forward. We'll see.

Best new-to-me film for September: Giant
Best hidden gem: Executioners from Shaolin
Worst film: Spy Hard

Add items to section
Big screen attractions
Films I caught in a theatre

Add items to section
Netflix Instant Project for 2016

Netflix Instant Project for 2016
The ongoing Netflix Instant Project involves recommendations from my fellow Listalites of lesser-known/lesser-seen films that are currently streaming on Netflix. If you use Netflix Instant Watch & want to participate, please check out the list above & submit your recommendations.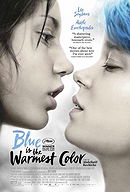 First viewing
- Sept. 4th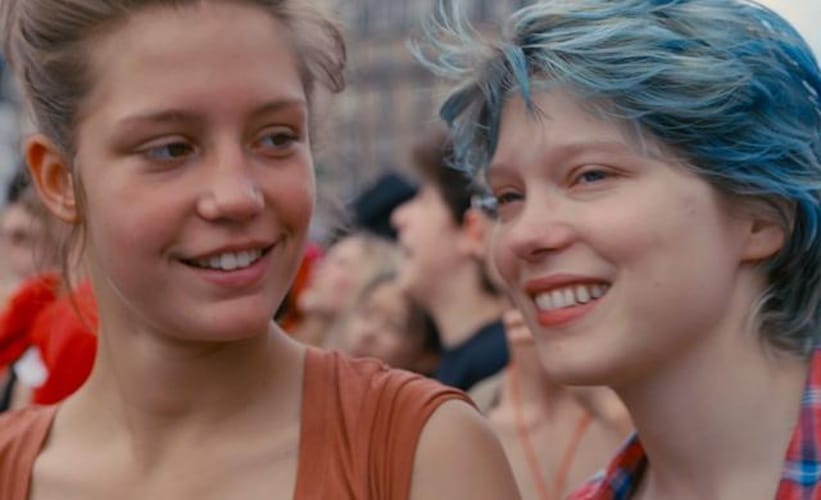 Recommended by Director Black
Normally I don't have time for films that run this long, but this holiday weekend I had no major plans & plenty of free time. Plus for once I'm not working the holiday, opting to get paid to stay home for a change, which meant I had no worries about getting to bed at a decent hour. So after dinner I decided to check this film out, which I've heard plenty of praise for since its release.
There are many aspects of the film I liked, though above and beyond all of them are the performances from Adèle Exarchopolous and Léa Seydoux. They bring their respective characters to vivid life, to the point you feel most of the time like you're not watching fiction. The story is mostly good as well, as long as it's focused on Adèle's growth since this is really her coming-of-age tale. There are some moments that don't work, however...a few times conflicts come up regarding her sexuality but they're never explored very far, and the timeline gets confused along the way. There are some touchpoints to connect how much time has passed, but it doesn't always work, perhaps because the actresses still look the same age the entire time. Fortunately such flaws are mostly well glossed over by the emotional honesty of the characters as they move through time. In the end I felt that it was worth watching, but I didn't love it enough that I'd want to watch it again.
the giraffe's rating:

Poor, sad September. The time when studios dump films they had no confidence in & are tired of hanging onto. My long time friends & followers around here also know that for me the month is basically in my way as I get more & more excited for my annual Horrorfest celebration. Fortunately I have a plan to get through the month, and that involves knocking out the rest of my Netflix queue (sans anything that would be a good fit for October & the many TV series scattered throughout it). Will I get them all? Doubtful since I'll be moving later this month, but you never can tell.
Added to

30 votes
the giraffe's movie lists guide
(195 lists)
list by the giraffe
Published 10 years, 9 months ago

2 comments