12

vote
Movies the giraffe watched in 2018: November
Sort by:
Showing

26

items
Decade:
Rating:
List Type:

Add items to section
Noteworthy: The best films I saw this month
The breakdown: 22 films watched and 4 stand-up specials
23 first views, 3 re-watches
18 via streaming, 1 via DVD/BR, and 7 in the theatre
Decades touched: 1990s, 2000s, & 2010s

This month the majority of what I watched came via Netflix, because I signed up for a free month of it just to shake up what I watch as well as catch up on some things I'd been wanting to see for a while now. And overall it paid off pretty well, though by the end of the month there wasn't enough left unseen to justify keeping the subscription going. The main thing I'd missed was watching stand-up, hence their inclusion in this list. Maybe at some point next year I'll drop back in for another month and cancel it again. I figure if nothing else the final season of Orange Is the New Black will entice me to return (and one reason this list isn't longer is because I watched all of the 6th season of that show too).

I also managed to catch several films on the big screen, and while none of them managed to crack the top of my list for 2018 one of them came very close and all of them had moments that justified my taking the time to see them. Overall it was a decent month if a bit uneven.

First viewing
- Nov. 9th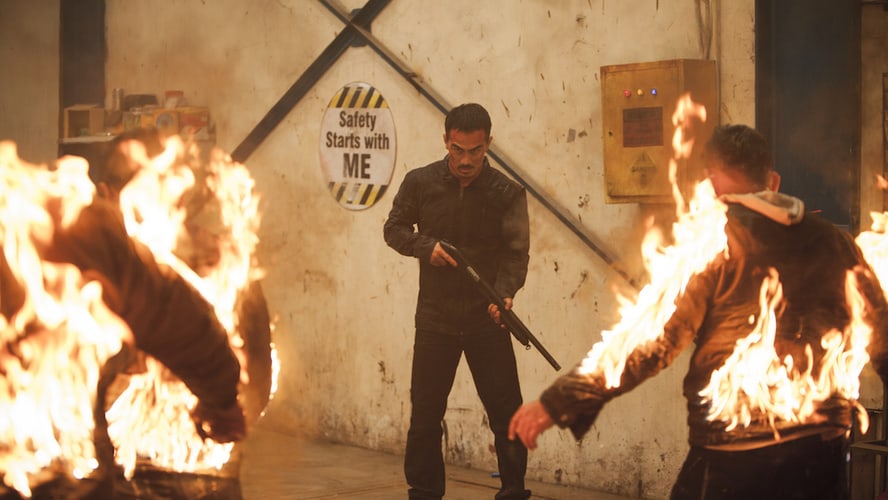 The Night Comes for Us
is insane in all the best ways. Take the non-stop action and intensity of
The Raid
and mix it with the over-the-top gore of
Dead Alive
and this is more or less what you get. If you have Netflix and aren't going to watch it, you should probably just delete your account because you're wasting your membership.
the giraffe's rating: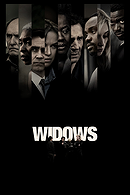 First viewing
- Nov. 21st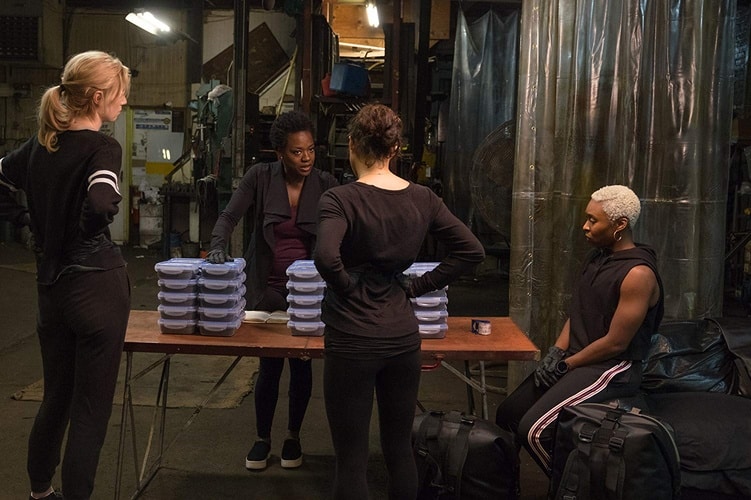 I wasn't sure whether I'd be taking my daughter to see
Wreck-It Ralph 2
over the holiday weekend or not, so I figured to be safe I'd catch
Widows
after work on Wednesday night. Of all the new films I've seen in the theatre this month,
Widows
is easily the best. The ensemble cast does a great job, the film delivers some social commentary that mostly hits the mark, and there were moments that recalled Michael Mann's filmography here and there. The only thing I had issues with was the fact that there are so many characters and plotlines going on that you could tell it was adapted from a TV series, and it'd be even better if it would've been a Netflix miniseries instead I think. This leaves some character motivations unclear, and results in some aspects being underdeveloped. But Steve McQueen does his best to tie it all up in one film, and mostly succeeds. It's possible this film will be bumped up to a 9 the next time I watch it, but for now I'm leaving it at an 8 (call it an 8.5).
Just a thought:
Give Viola Davis an Oscar.
the giraffe's rating: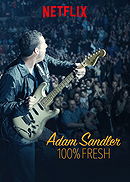 First viewing
- Nov. 24th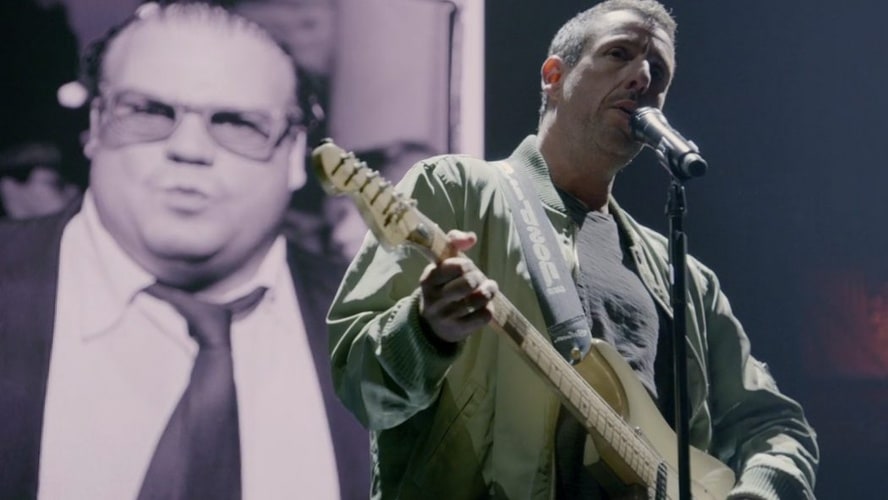 Nobody told me Adam Sandler returned to stand-up, though to be fair if they had I would've ignored it. I mean, when's the last time he made anything under the comedy banner that was truly worthwhile? As it turns out, this was absolutely worthwhile and I'm shocked. As someone who grew up listening to his first two comedy albums a fair bit (OK, in the case of
They're All Gonna Laugh at You
I listened a TON), this was entirely in that same vein. He tells some jokes in between playing a bunch of songs, and I found myself loving it all in spite of myself. There are some aspects that are very different as far as the presentation and composition of the special, and then it ends with a pair of songs that are really heartfelt. I'm floored. Should he ever decide to return to the stage again I hope I hear about it and am able to attend one of his shows. And no, I didn't think I'd say that in 2018.
Now if he can just figure out how to make a good movie again...
the giraffe's rating:


Add items to section
Home viewings
MISSING:
The Ballad of Buster Scruggs
-
First viewing
- Nov. 26th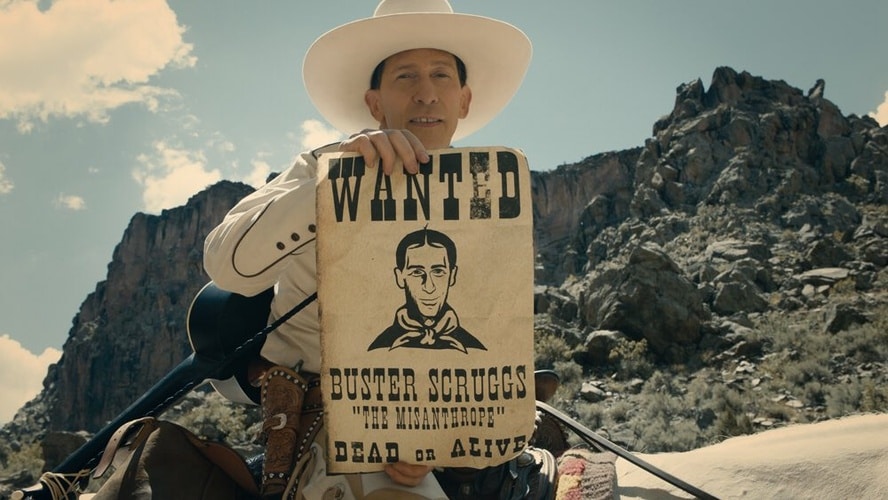 The Coen brothers deliver a thoroughly engaging if uneven anthology set in America during the 1800s. The first tale, which shares its title with the overall film, caught me by surprise. Had it been all there was to the film it'd be my favorite of the year (perhaps I can call it my favorite short film of 2018?). It's soon chased by a bank robber story that was quite thrilling and highly amusing, then a more meditative piece that almost doesn't fit in here but still works well enough. After that we follow a gold digger played by Tom Waits in a story that I found to be the most lacking and a little tedious. The final pair of tales are one led by a female character which was a step back in the right direction, and the closing tale is far deeper than what's on the surface. The cast for the entire film is solid if rarely exceptional (Tim Blake Nelson and Stephen Root not surprisingly are the main highlights), and I'm finding that the anthology approach works differently for each person which is fascinating. Digging through the internet I've seen regular folks and critics alike singing the praises of different tales, which suggests there's something here for everyone. Due primarily to the unevenness of it, however, I'm tempted to keep it at a
7/10
overall. I may revisit it several years down the road and find that I appreciate some/all of it more, but it's not anything I'd watch over & over save perhaps the first story on its own.

Add items to section
Big screen attractions
Films caught in a theatre

Add items to section
Stand-up specials
Added to

30 votes
the giraffe's movie lists guide
(195 lists)
list by the giraffe
Published 10 years, 11 months ago

2 comments

53 votes
All "Watched in 2018" lists on Listal
(280 lists)
list by Triggerhappy6
Published 4 years, 11 months ago

6 comments