Flush And Close The Door List!
Sort by:
Showing

34

items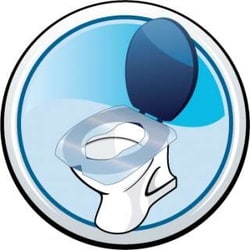 Here is a list of video games (all platforms) where you can visit the toilet! It happens in real life, why not in games!
This list won't provide serious information and I didn't make some kind of research for it. It started actually as a joke! I included games of different genres, but, of course, the fans of survival-horror games are really familiar with the environment of a public or private WC.
I'm sure they exist more, so I'll add items in every chance. Suggestions and comments are very welcome. Finally, I have to thank the people who uploaded some of the screenshots I've used in this list.
If this is your environment, see also:
Top 15 Bathroom Scenes in Movies
Added to

6 votes
Favorite Lists
(54 lists)
list by I.T.log
Published 10 years, 5 months ago

3 comments