Sort by:
Showing

36

items
Decade:
Rating:
List Type:

Add items to section
New Shows
Centers on Russian deep-cover spies operating in the United States in the 1980s.
So far I like that the timeline deals with factual events in the 80's. This was a great era to set the show in as America was gripped with cold war paranoia and anti-Russian politics. The show centers on the two Russian agents and so far seems to be rather balanced with the ideologies. I like a good spy show and having the political and personal relationship conflicts between the two agents adds to the tension.
jaytoast's rating:

Follows teams of cops and psychiatric professionals who make up the Psych Crimes and Crisis unit.
Update - Season Two ~ Bah, so aside from the 'we can replace one blonde actress with another random actress, Detective Aidan Black manages to turn into a complete ass by season two. I guess the show was too emotional and needed to 'butch up' for season two. Well, you officially lost my interest :P
Dr. Jason Cole is a highly respected neurosurgeon who has it all - a lucrative career, confident charm, and the gift of compassion. But he also has a deep, dark secret. One morning, when he wakes up disoriented in a wrecked hotel room amidst several near-naked women he's never seen before, he knows one thing: it's happening again.
Basically a modern version of "Dr. Jekyll and Mr. Hyde". Might be interesting.
Canceled after only airing two episodes! Gah, and networks wonder why people are watching less network tv.

Add items to section
What I tend to watch...
This is listed by what I give priority to watching. Every thing else I sort of watch on and off.

Add items to section
DVD - Streaming
Streaming on Hulu
ReGenesis is the highly-acclaimed procedural drama about NorBAC, the North American Biotechnology Advisory Committee. Headed by the brilliant but unpredictable biologist Dr. David Sandstrom and CIA Executive Director Caroline Morrison, they are the first responders to bio-terror attacks, rapid epidemic outbreaks and potential mass killers that are all around us, but virtually unseen.
I have no idea how I found this tv show but I fell in love with the first episode. One worth re-watching IMO.
jaytoast's rating:

DVD On Loan

I really enjoyed the first three seasons but I don't think I'll make the effort to watch season five.
jaytoast's rating:

DVD On Loan

Watched the first two seasons and while enjoyable. They are ether sort of dated or just not for me.

Add items to section
Might watch...

Add items to section
Series Ended
I actually liked this show and it was up for several awards. So, in the proud tradition of dumping any show with potential ABC canceled the show... something they are well known for doing.
jaytoast's rating:

There are still rumors that this might return as a US export but that has typically been the kiss of death on any UK produced tv show.
jaytoast's rating:


Add items to section
Lost Intrest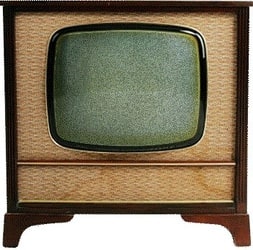 Work In Progress
Trying to figure out the best way to sort what I am watching, what I have watched, and what I might watch.
Added to
22 votes
My Assorted Lists
(61 lists)
list by jaytoast
Published 7 years, 5 months ago

1 comment