All About Dean Winchester
Sort by:
Showing

10

items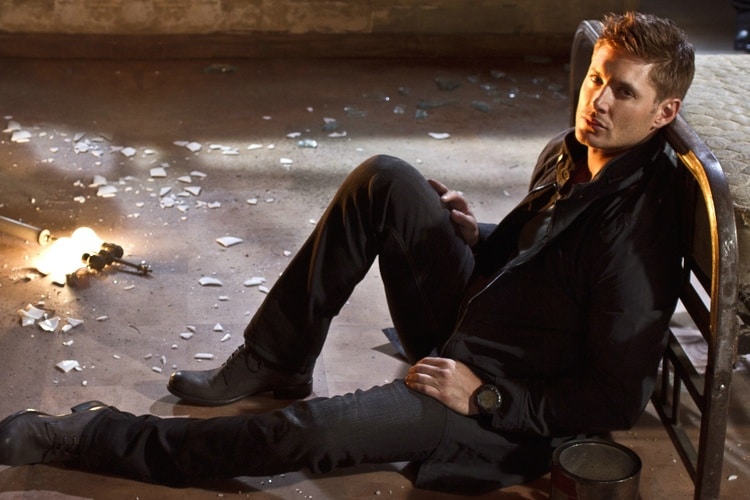 Dean Winchester is a character from my favorite TV show "
Supernatural
" ..
He is a hunter who hunts supernatural creatures with his younger brother
Sam Winchester
. Son of
John & Mary Winchester
.
Dean is named after his maternal grandmother,
Deanna Campbell
, and has a half-brother,
Adam Milligan
. Also, Dean was the true vessel for
Michael
, also known as "Michael's Sword."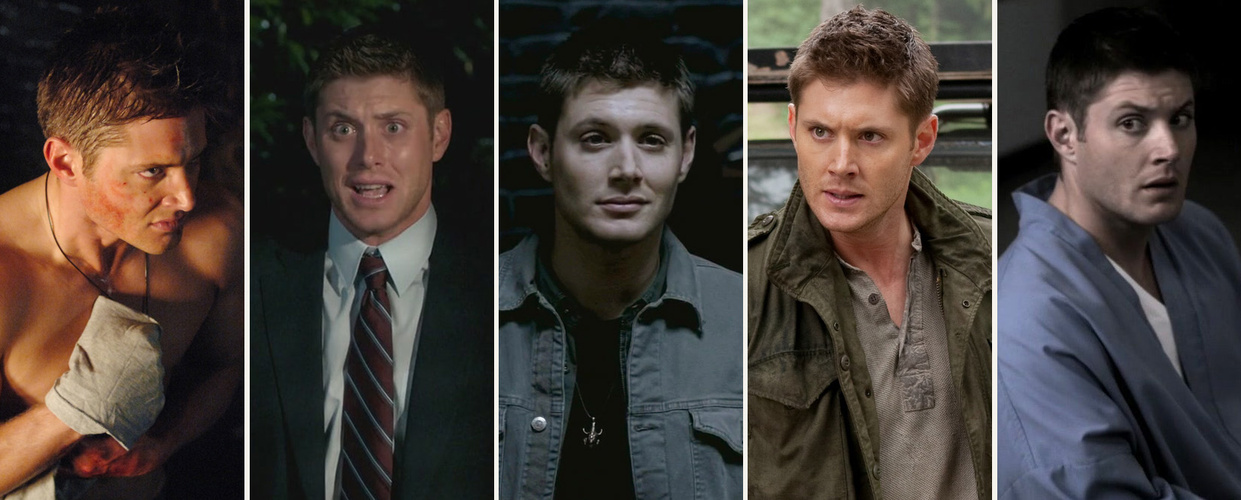 Appearance
★ He has brown hair.
★ He has green eyes.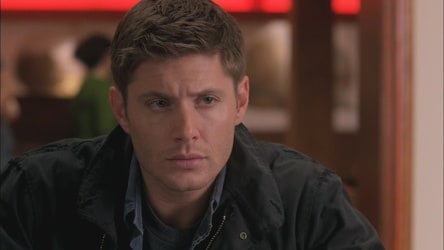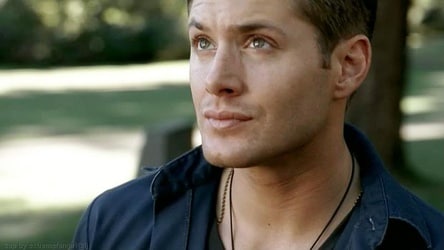 ★ Dean wears an amulet which Sam gave him as a kid.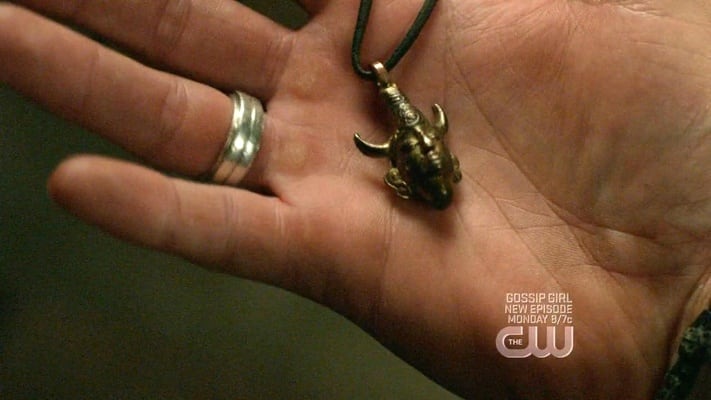 ★ He used to wear a silver ring on his right ring finger.
★ He sports a MTM-Special Ops Watch.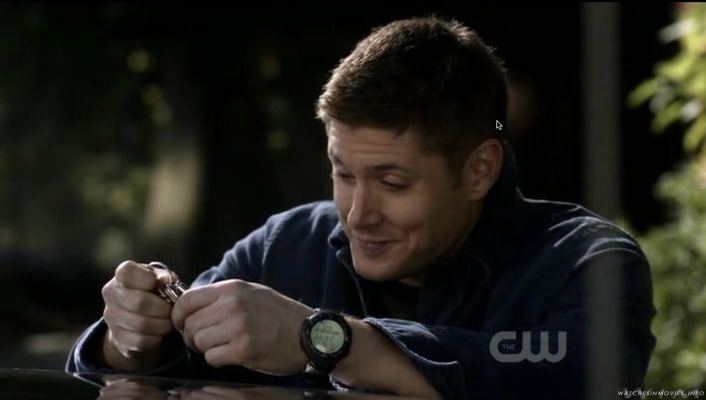 ★ He also has a small black tattoo on the upper left side of his chest.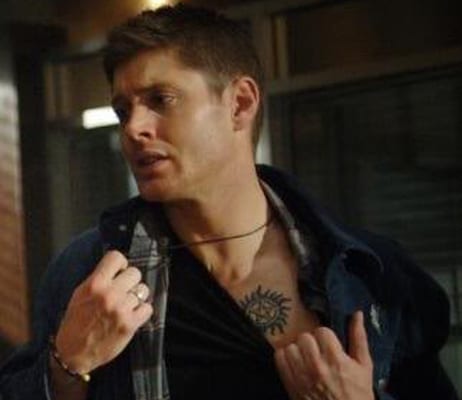 Personality
★ From an early age, he was trained by his father John Winchester to hunt down and kill things of the supernatural. However, unlike his brother Sam, he shows no resentment toward his father for being "raised like a warrior." He seems to prefer "the hunt" to the possibility of a normal life. He is also the only one allowed to call his brother "Sammy".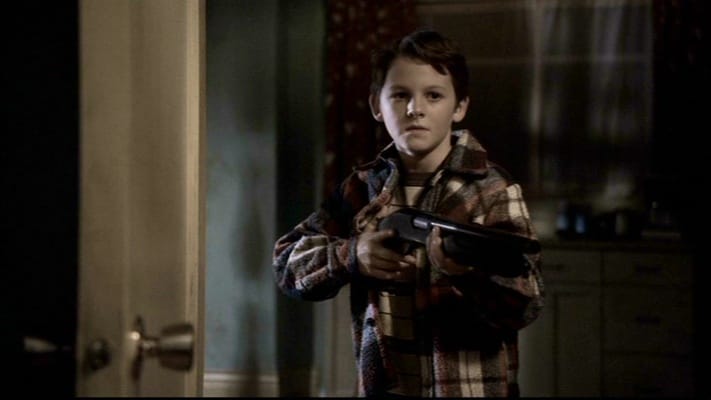 ★ Dean is a fan of classic rock music. He is known to use crude humor.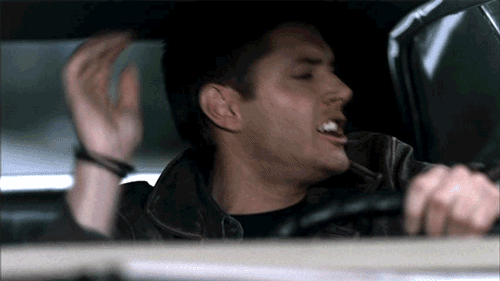 ★ He is devoted to the memory of his mother and to his younger brother Sam. Dean values his family's safety over anything else, even going so far as to kill a demon and its human host in order to save Sam's life, as well as sacrificing his very soul and suffering in hell to resuscitate his brother.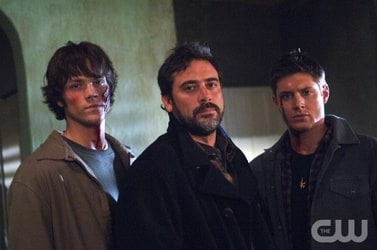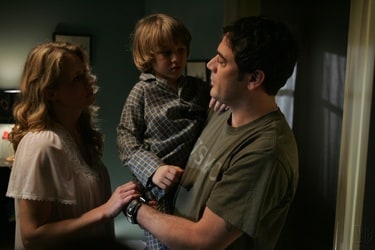 ★ Even though Dean is in excellent physical shape, Dean is known to have very bad eating habits. He is often shown enjoying greasy, fattening, or otherwise unhealthy food, especially cheeseburgers and pie.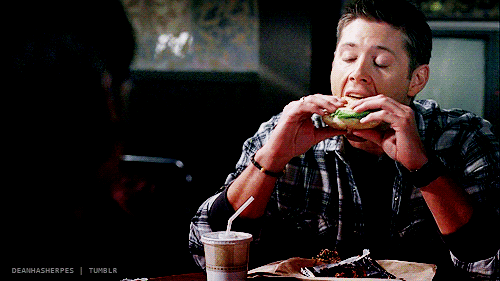 ★ Dean has a Black Chevy Impala, which was his father's .. He Loves that car a lot and he calls it "his baby"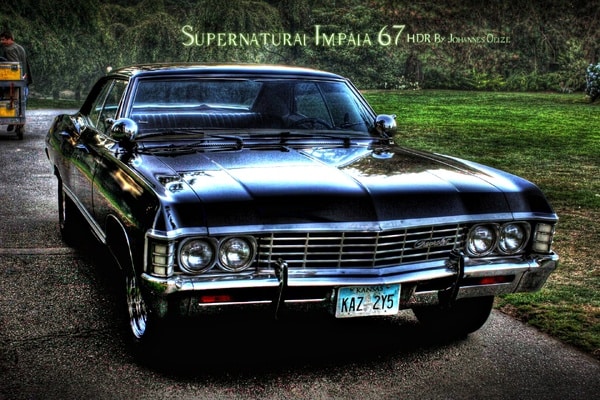 ★ Dean is terrified of flying, and claims that it is the reason why he drives everywhere.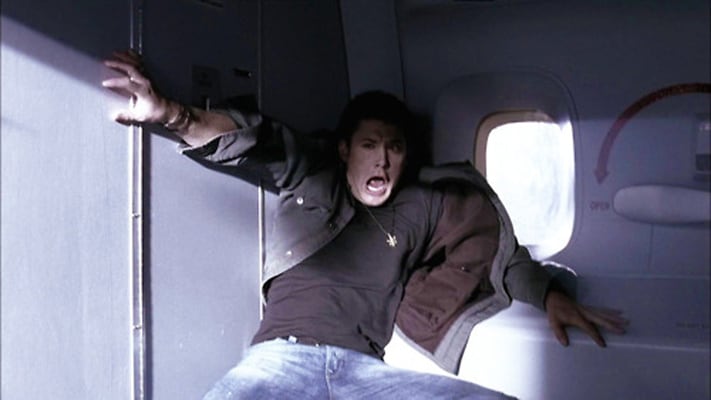 ★ Despite his working knowledge of the afterlife, Dean is skeptical towards believing in the "good aspects of religion." However he becomes more open minded after meeting Castiel. Although after Castiel's betrayal, Dean develops trust issues.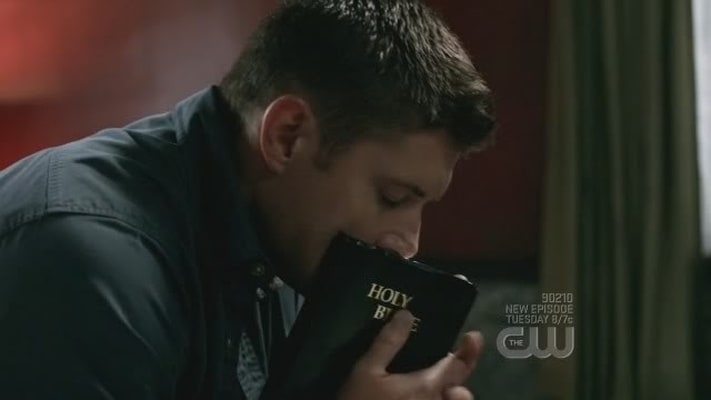 Skills and Abilities
★ Dean possesses excellent combat and hunting prowess.
★ He also possesses extensive knowledge of the supernatural and mythology.
★ He is versed with how police, fire departments and various government agencies (FBI, CDC) typically operate and conduct investigations, and knows how to both impersonate and evade them effectively.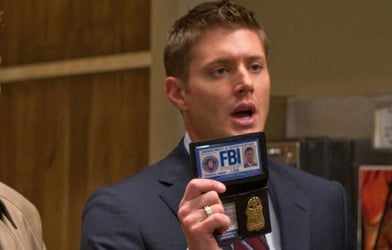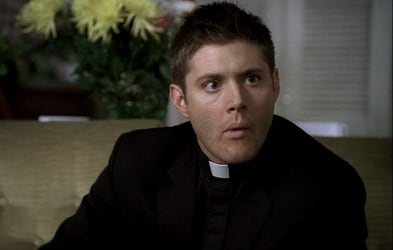 ★ He is a virtuoso of escape, evasion and silent movement, when the situation requires subtlety and stealth.
★ Due to his time spent in Hell as Alistair's "student", Dean has an in-depth knowledge of torture, able to inflict the maximum amount of pain and agony on a victim while keeping them alive as long as possible.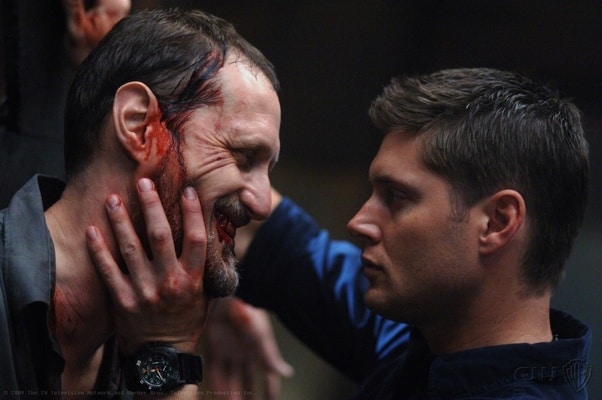 Notable Episodes
Episodes that has something to do especially to him ..
Season 1:
★
Phantom Traveler
.. We discover Dear's fear of flying.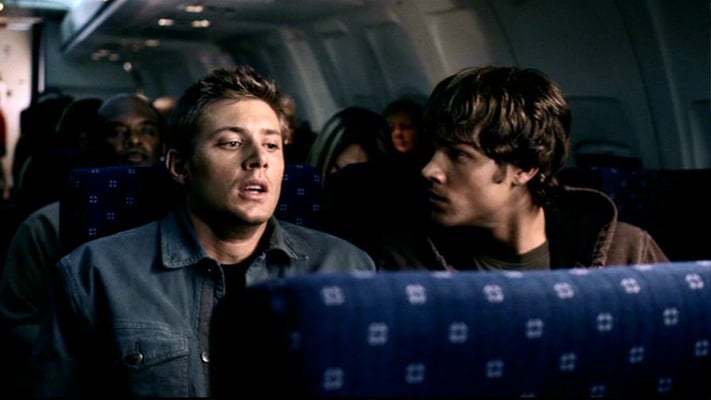 Watch the scene here!
★
Skin
.. A shapeshifter imitates Dean and made him wanted to the police, but then Dean killed him and the police thought Dean was dead ..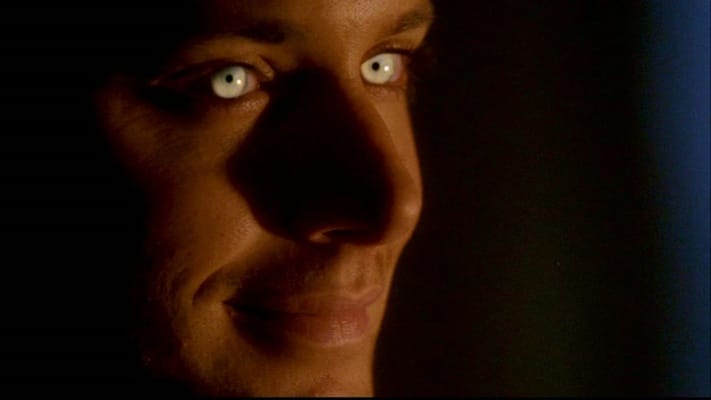 Watch the scene here!
★
Bloody Mary
.. Dean learns about Sam's guilt about Jess's death ..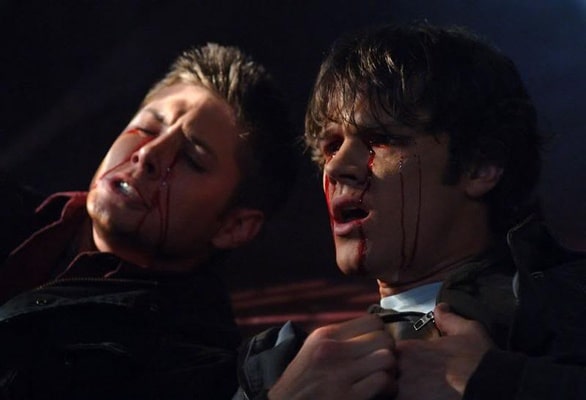 Watch the scene here!
★
Faith
.. An accident leaves Dean with a fatal heart condition when he is electrocuted ..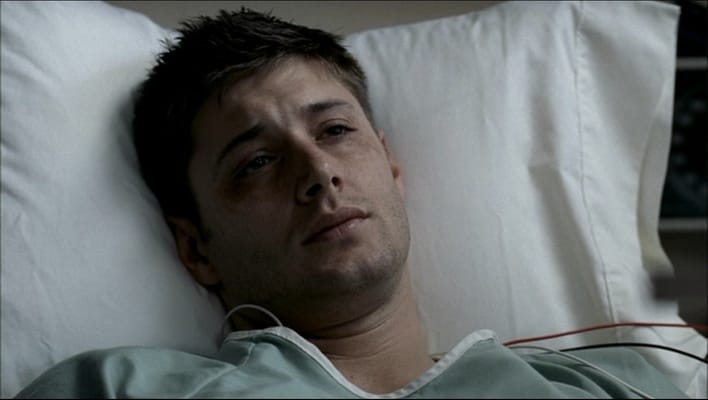 Watch the scene here!
★
Route 666
.. Dean encounters a previous love interest ..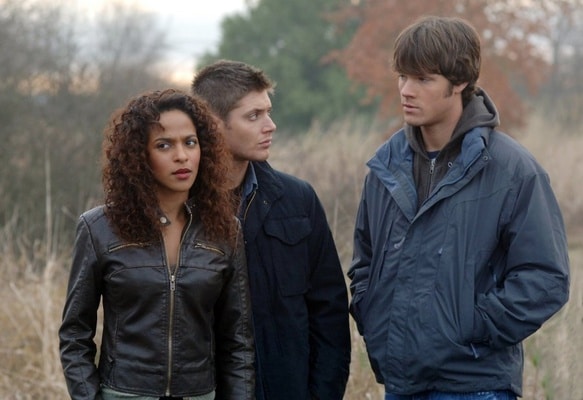 Watch the scene here!
★
Devil's Trap
.. Dean was "tortured" by the Yellow Eyes Demon while possessing his father .. The Winchesters were involved in a car crash while transferring him to the hospital ..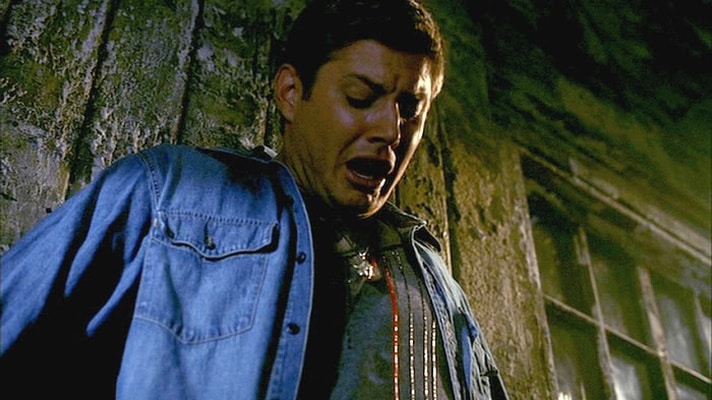 Watch the scene here!
Season 2:
★
In My Time Of Dying
.. After the crash, Dean's spirit wanders the hospital corridors, but then saved by his father by sacrificing his soul for him ..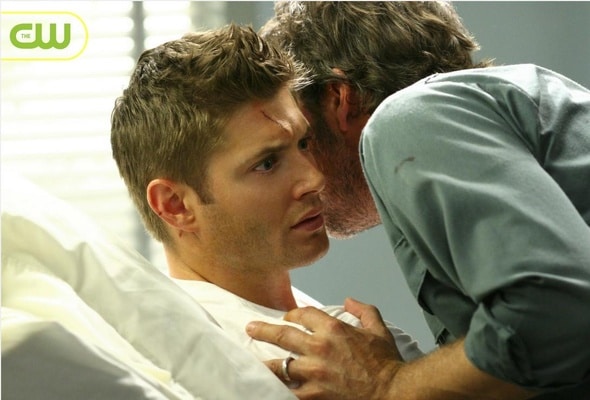 Watch the scene here!
★
What Is And What Should Never Be
.. After being attacked by a Dijn, Dean was sent to a parallel life where his mom and Jess are still alive .. And he had to make a decision whether he want to go back to reality or stay there ..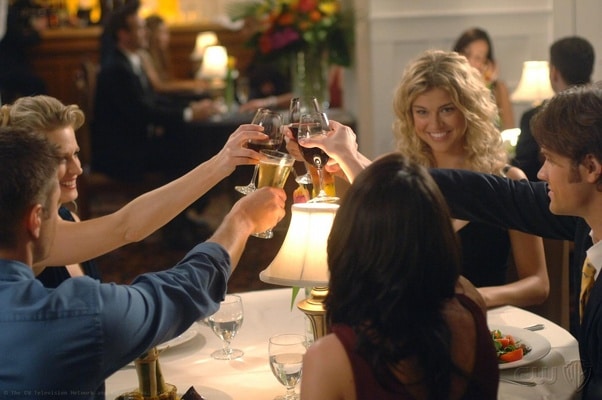 Watch the scene here!
★
All Hell Breaks Loose - Part 1 and Part 2
.. After looking for Sam everywhere, Dean finally found him right before he was stabbed .. Later then, Dean made a deal with the crossroad demon to take his soul instead of Sam's, he had only one year left to live .. They also kill the YED ..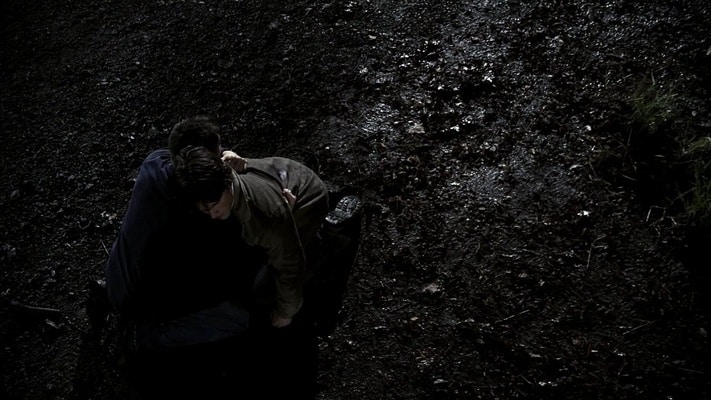 Watch the scene here!
 Here for part 2!
Season 3:
★
The Kids Are Alright
.. Dean visits Lisa, an old girlfriend he dated nine years ago, and is shocked to learn not only that she has an 8-year-old son named Ben, but that the boy looks just like him.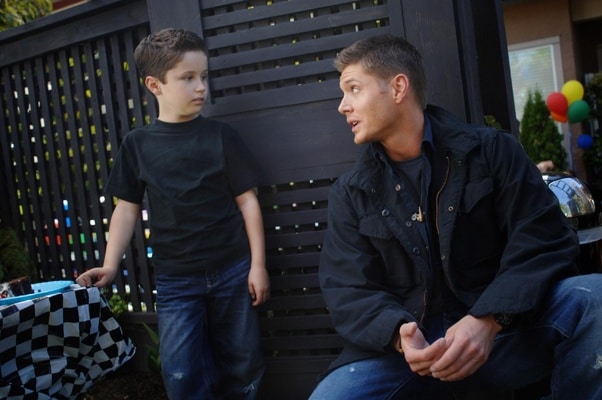 ]

 Watch the scene here!
★
Mystery Spot
.. Sam is stuck in a timeline where the same day repeats over and over, each day ended with Dean's death ..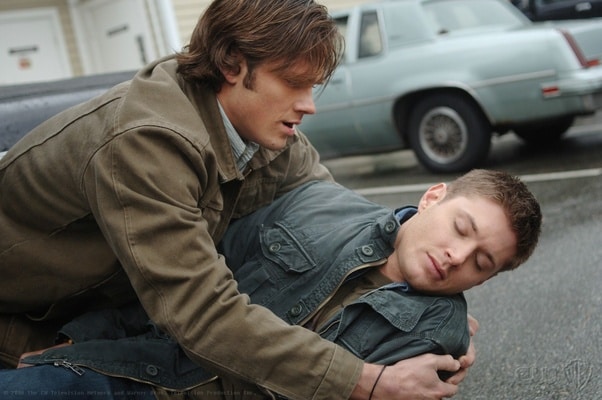 Watch the scene here!
★
No Rest For The Wicked
.. Dean's year was over, he was killed by the hellhounds and sent to hell ..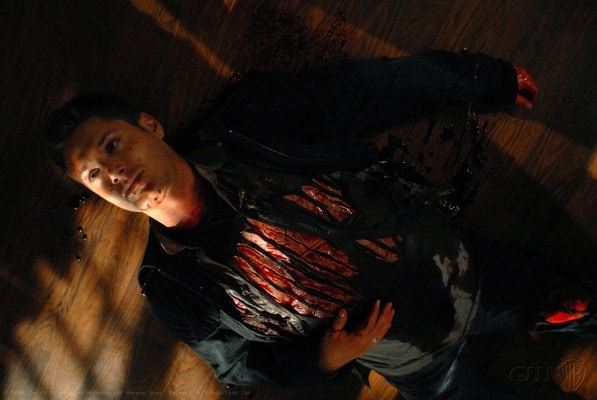 Watch the scene here!
Season 4:
★
Lazarus Rising
.. Dean has been freed from Hell ..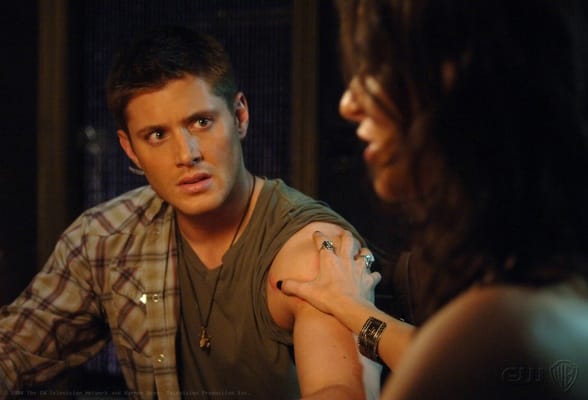 Watch the scene here!
★
Yellow Fever
.. Dean was infected with a mysterious illness that causes acute anxiety, which leads to total terror.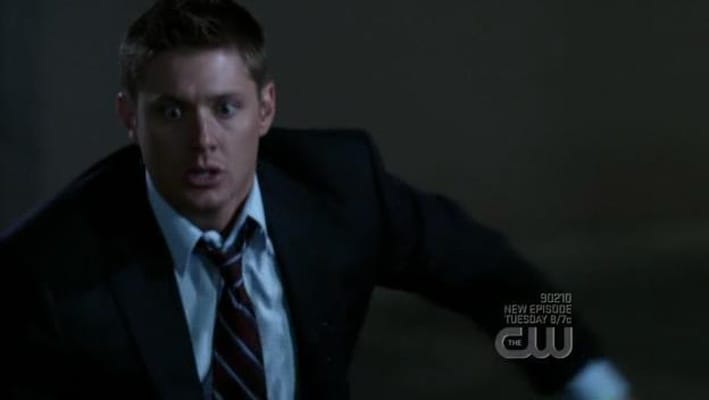 Watch the scene here!
★
Heaven and Hell
.. Dean tells Sam what really happened in Hell ..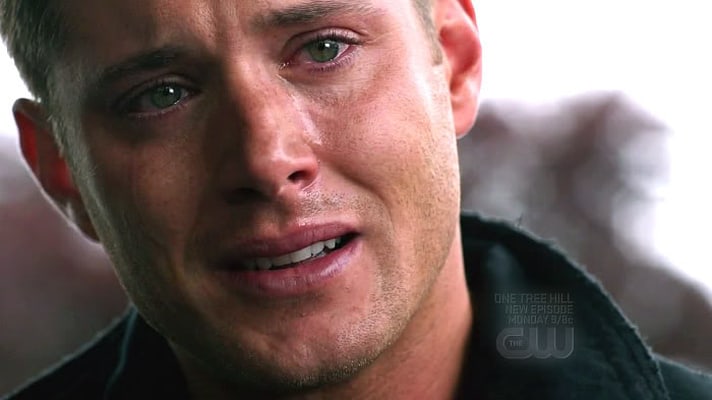 Watch the scene here!
★
On The Head Of A Pin
.. Castiel and Uriel ask Dean to use the torturing skills he learned in Hell to obtain information from Alastair .. Also, dean discovered he was responsible of breaking the first seal ..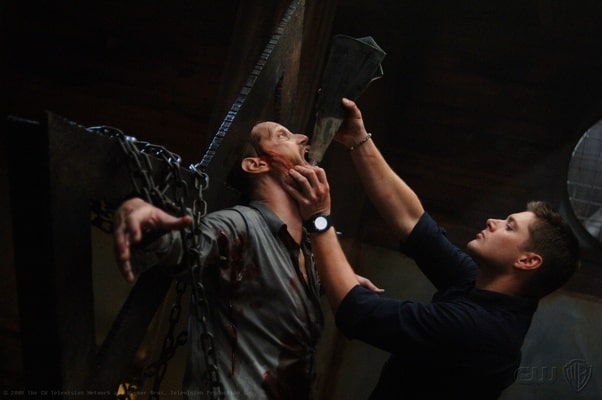 Watch the scene here!
Season 5:
★
The End
.. Dean travels five years into the future by Zachariah who's willing to show what will happen if he didn't say yes to Michael, Dean instead realizes that he should stay with Sam to prevent him from saying yes to Lucifer ..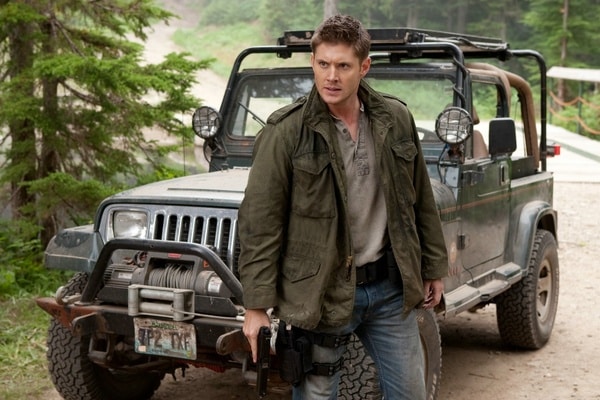 Watch the scene here!
★
The Curious Case of Dean Winchester
.. Dean attempts to save Bobby as he bets 25 years of his life for a chance to be free of his wheelchair, but he loses. But he also ages into an old man ..
 Watch the scene here!
★
My Bloody Valentine
.. We see Dean at the top weakness .. After hearing Sam suffering from demon blood, he asks god for help ..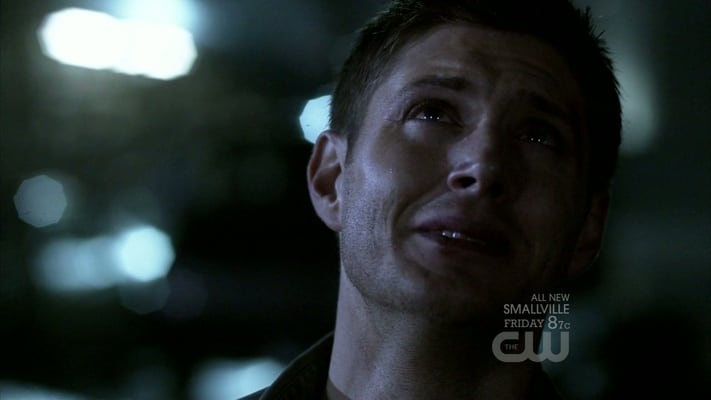 Watch the scene here!
★
Dark Side of the Moon
.. Dean and Sam were shot by two hunters and sent to heaven .. There, they saw their best memories, well except one when Dean talks to their mom's soul, who said many painful things ..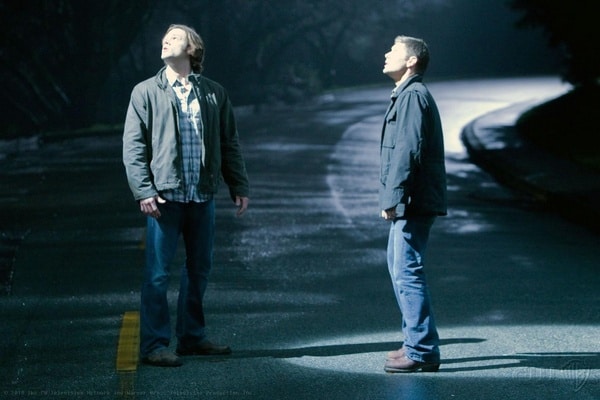 Watch the scene here!
★
Point of No Return
.. Dean decides to say yes to Michael as he can't take it anymore, but later he killed Zachariah and saved both of his brothers ..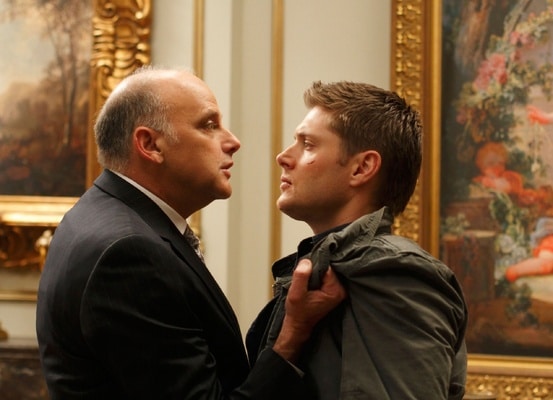 Watch the scene here!
★
Swan Song
.. Dean reluctantly agrees on letting Sam be the host for Lucifer so that he can jump into Lucifer's Cage ..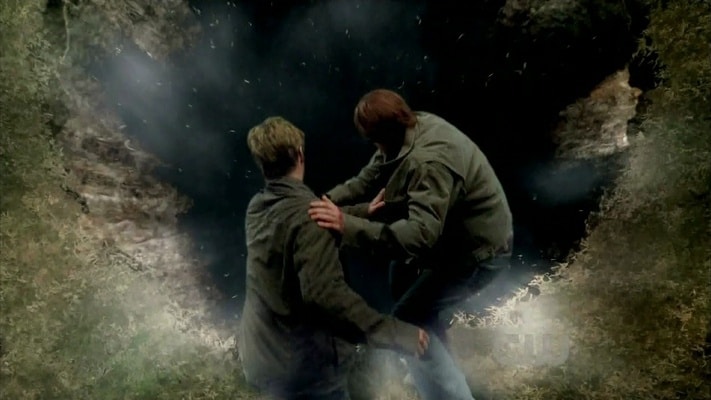 Watch the scene here!
Season 6:
★
Exile on Main Street
.. A year after Sam jumping into the pit, Dean was living a normal life with Lisa and Ben .. Sam returns then and he discover that their grandfather Samuel was alive ..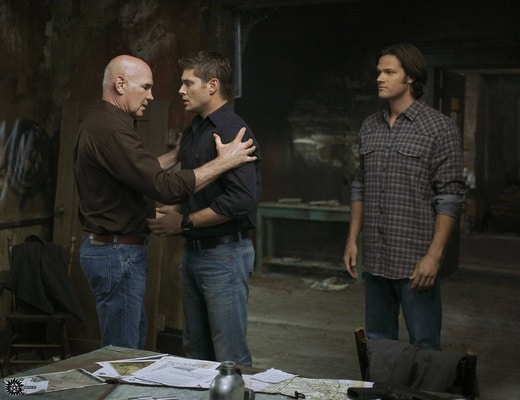 Watch the scene here!
★
Live Free or Twihard
.. Dean was turned into a vampire while soulless Sam was watcching, luckily Samuel helped him to change back using the blood of the vampire ..
 Watch the scene here!
★
Appointment In Samarra
.. Dean seeks out Death to help get Sam's soul back. They make a deal, Dean has to BE Death for 24 hours and Death will bring Sam's soul in return ..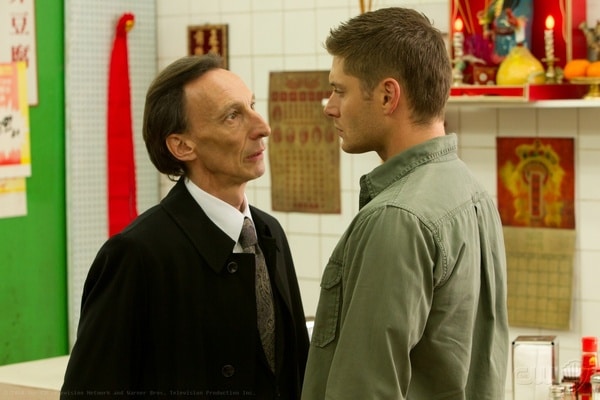 Watch the scene here!
★
The French Mistake
.. In an effort to protect the brothers, Balthazar sends them to an alternate universe where they are the stars of a TV show called "Supernatural" and they are actors named "Jensen Ackles" and "Jared Padalecki." And they had to fit in!!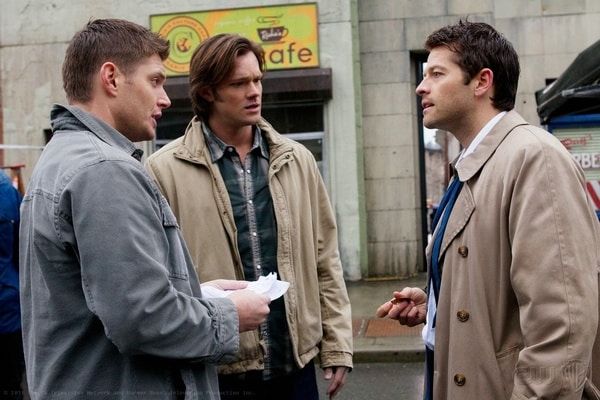 Watch the scene here!
★
Let It Bleed
.. A demon kidnaps Ben and Lisa to get to Dean .. After saving them, Dean made a tough decision by erasing their memories to not know him, thinking that he puts them in danger ..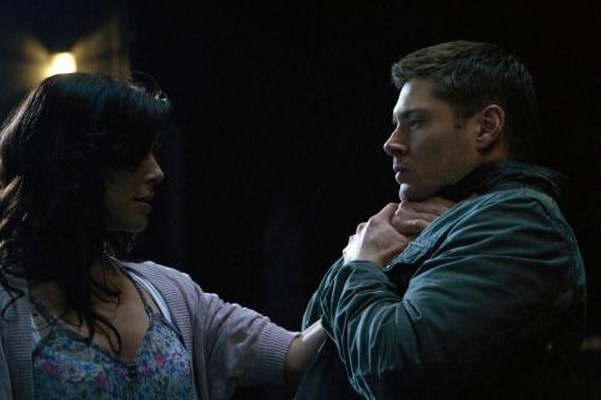 Watch the scene here!
Season 7:
★
The Girl Next Door
.. Dean kills Amy, a friend of Sam, who is a monster .. Of course, with out Sam finding out !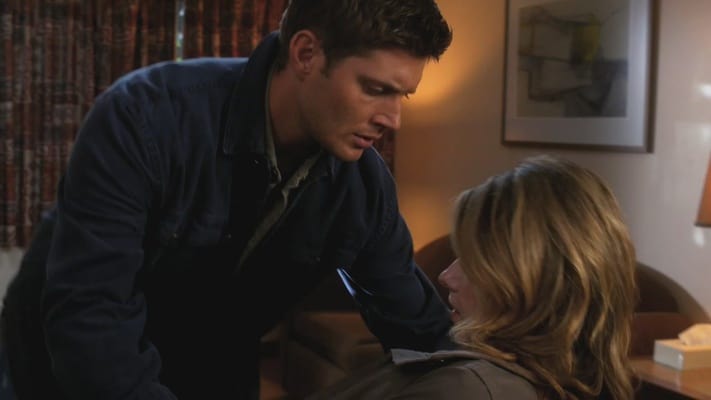 Watch the scene here!


★ Defending Your Life .. The Egyptian god Osiris is putting people on trial for their past mistakes and killing them if found guilty he decides Dean's the next to stand trial, he brought Sam and Jo as witnesses ..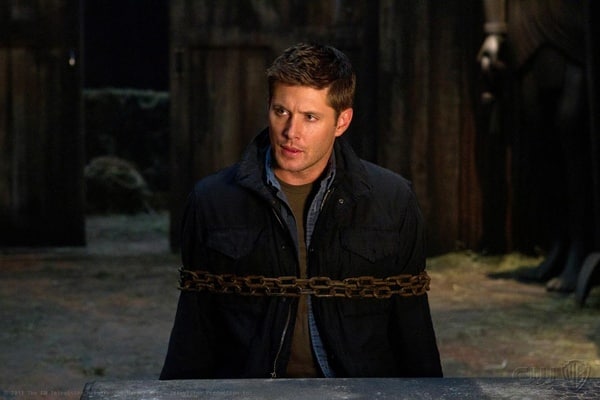 Watch Sam's scene here!
 Watch Jo's scene here!


★ The Mentalists .. Dean met Sam after their separate, they worked on a case which changed Sam's opinion and he forgave Dean for killing Amy ..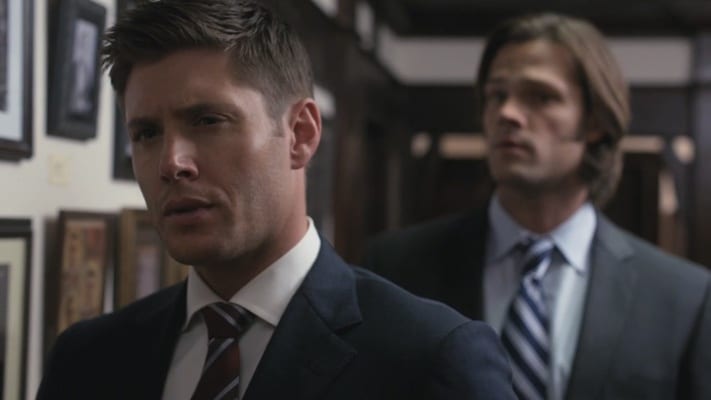 Watch the scene here!


★ Death's Door .. Dean lost Bobby, who was like a father to him and his brother ..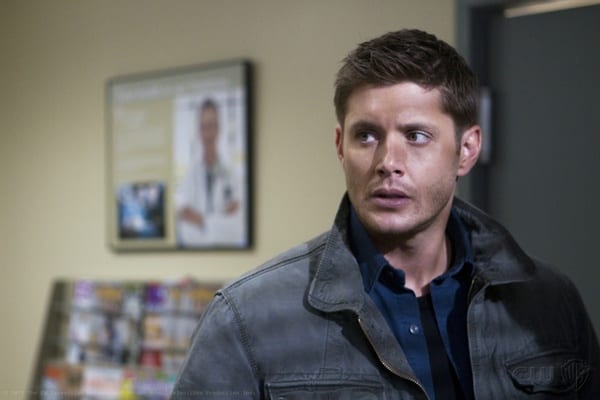 Watch the scene here!


★ Time After Time After Time .. Sam and Dean tangle with the God of Time, who sends Dean back to 1944, where he is immediately arrested by none other than the one and only Eliot Ness ..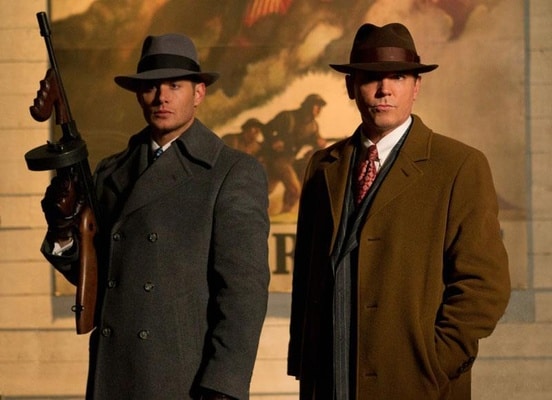 Watch the scene here!


★ The Slice Girls .. Dean's one night stand had serious complications as the women was a supernatural creature which got pregnant and had a full grown baby in 3 days .. Dean now has to deal with his daughter that is trying to kill him ..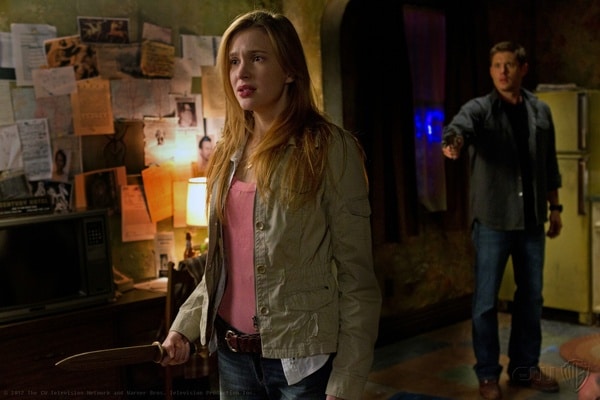 Watch the scene here!


★ Survival of the Fittest .. After Killing Dick, Dean and Castiel end up in Purgatory ..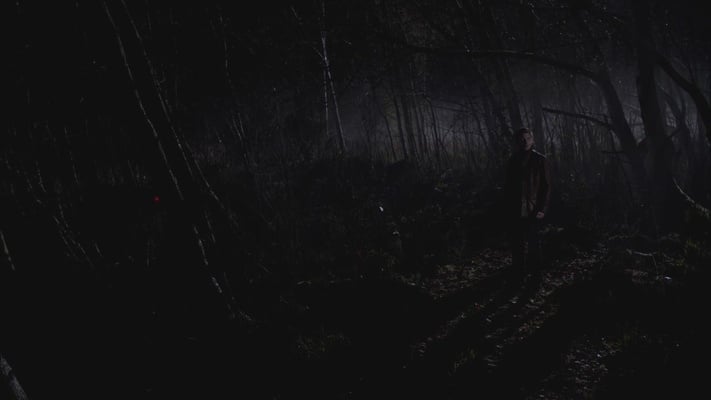 Watch the scene here!
Mejo ♥♫'s rating:


Add items to section
Family and Relationships
◆
This is my 100th List and I wanted it to be special ..
It is about one of
The Best TV Characters
..
Dean Winchester
This List Is Full Of Spoilers!
◆
Also check my list about
◆
This list is inspired by Miha's
Stefan Salvatore ⓉⓋⒹ Quotes
..
◆
Info from:
Supernatural Wikia
..
Where I've put all of my lists in a new, fun way to explore!
Added to
34 votes
Supernatural ♥
(13 lists)
list by AJJ
Published 7 years, 2 months ago

3 comments
People who voted for this also voted for