8

vote
British Comedy: Love Thy Neighbour
Sort by:
Showing

18

items
Decade:
Rating:
List Type:
The episodes are not listed as presented on the original DVD releases.


Characters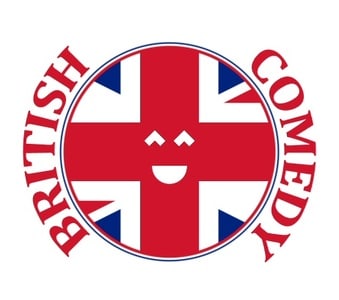 Part of the
British Comedy Collection
Eddie Booth is horrified when a black couple move into the house next door. His openly bigoted attitudes cause friction with both the new neighbours, and his much more tolerant wife.
Love thy neighbour,
Walk up and say "how be ya?",
"Gee, but I'm glad to see ya, pal",
"How's tricks?",
"What's new?",
Love thy neighbour,
And you will find your labour,
A great deal easier,
Life will be breezier,
If you love thy neighbour.
SERIES SCORES

Series 1: 7.86
Series 2: 6.83
Series 3: 6.00
Series 4: 5.00
Series 5: 6.00
Series 6: 6.29
Series 7: 4.86
Series 8: 5.50
FAVOURITE EPISODES

HOLY GODIVA

1. Refused a Drink
(Series 1, Episode 7 - 1972)

2. The T.U.C. Conference '72
(Series 2, Episode 5 - 1972)

3. Bananas
(Series 5, Episode 2 - 1974)

4. The Petition
(Series 1, Episode 3 - 1972)

5. Voodoo
(Series 2, Episode 2 - 1972)

6. The Bedroom Suite
(Series 2, Episode 4 - 1972)

7. Factory Dispute
(Series 1, Episode 5 - 1972)

8. The Darts Final
(Series 6, Episode 4 - 1975)

9. Club Concert
(Series 6, Episode 7 - 1975)

10. Limbo Dancing
Series 1, Episode 2 - 1972)

ONION JACK

1. Refused a Drink
(Series 1, Episode 7 - 1972)

2. Voodoo
(Series 2, Episode 2 - 1972)

3. The Petition
(Series 1, Episode 3 - 1972)

4. New Neighbours
(Series 1, Episode 1 - 1972)

5. The Darts Final
(Series 6, Episode 4 - 1975)

6. Club Concert
(Series 6, Episode 7 - 1975)

7. Bananas
(Series 5, Episode 2 - 1974)

8. Limbo Dancing
Series 1, Episode 2 - 1972)

9. Factory Dispute
(Series 1, Episode 5 - 1972)

10. The T.U.C. Conference '72
(Series 2, Episode 5 - 1972)
Added to