Books of Horror - The Classics
Sort by:
Showing

34

items

Add items to section
The Essential Novels
Please note that the descriptions are taken from the book publisher for that particular edition of the book or the description found on Amazon.com

Add items to section
More... Arthur Machen
While "The Great God Pan" is considered his best work. "The White People" is the story that I found the most frightening. Yes, there is some over lapping of short stories in this section. Sorry about that but feel free to blame the publishers.

Add items to section
More... H.P. Lovecraft
"The Tomb and Other Tales" is the first book I read and then I started to read his other books. Again, there is an overlapping of short stories in some of these collections.

Add items to section
A few more short story collections
A List of Classic Horror Novels
& Short Story Collections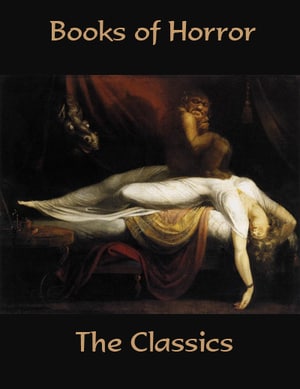 A simple list of classic horror novels and collections of short stories. This list also includes novels considered purely gothic in nature or other works that influenced the horror genre.

Also See:
Books of Horror - Contemporary
by Jaytoast
Classic Halloween Literature
by Pumpkinate
My Cthulhu Mythos Collection
by Fortunato

Added to

10 votes
Favorite Lists: triple the awesomeness
(43 lists)
list by Orlok
Published 11 years ago

2 comments