8

vote
Best albums of 1998
Sort by:
Showing

34

items

Add items to section
Runners-up
Listed alphabetically by title

Add items to section
Local Favorites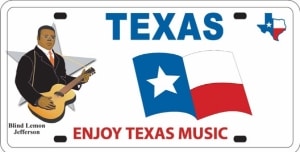 Rather than list these albums with the rest, I've split them off into their own section. If I hadn't lived in the Dallas/Fort Worth area at the time, I would not have heard these albums & therefore don't expect anyone else to have heard them either.

I always felt like Course of Empire was largely misunderstood & subsequently dismissed by critics & thus music fans in general. Or maybe it's just that none of them ever went to see them play live shows like I did. Regardless, this album, CoE's swan-song, was their most cohesive of their 3 albums and should have earned them more airplay & a larger fanbase. Sadly, it was never meant to be.

Favorite song: "59 Minutes"

the giraffe's rating:


One song, "Pretty Penny", can be heard on their
MySpace page
.
the giraffe's rating:

"All She Needs Is Benadryl" (which is not at all representative of their sound)

the giraffe's rating:

Added to

6 votes
Best albums of the '90s lists
(10 lists)
list by the giraffe
Published 9 years, 1 month ago

2 comments