12

vote
Best albums of 1995
Sort by:
Showing

43

items

Add items to section
Runners-up
Listed alphabetically by title

Add items to section
Local Favorites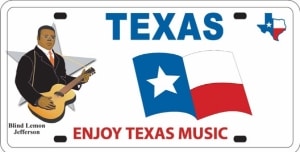 Rather than list these albums with the rest, I've split them off into their own section. If I hadn't lived in the Dallas/Fort Worth area at the time, I would not have heard these albums & therefore don't expect anyone else to have heard them either.
Missing:
Greasy Listening
by The Dooms UK - Favorite song I could find "Hippies"

One of my favorite albums of the '90s. If I put it in the list above it'd take the #1 spot.

Favorite song I could find: "Down Stage"

the giraffe's rating:


Ugly Mus-tard could have been huge. With their industrial/metal sound and theatrical live shows they were basically the Texas version of Rammstein, except that their stage shows varied every night by having a theme rather than just using lasers & pyro (though some pyro occasionally showed up). Every show I saw them play was sold-out, so everyone who knew them was sure they'd break out of the underground. Unfortunately it never happened.

Favorite song: "Was"

the giraffe's rating:


Actually this album was released on a major label (Interscope), so technically I could have kept it in the main list. But aside from critics who reviewed the album, I don't think anyone heard Brutal Juice outside of Texas unless they were watching 120 Minutes the one time they played the only video off it.

Favorite song: "Burpgun"

the giraffe's rating:

Added to

7 votes
Best albums of the '90s lists
(10 lists)
list by the giraffe
Published 10 years, 10 months ago

2 comments