61

vote
12143 Views Share:
2,002 Albums You Must Hear Before the World Ends
Sort by:
Showing 1-

50

of

1287

Add items to section
Message to My Readers
Ok so I'm currently in the process of 'organizing' a few things, moving things around here 'n there. Don't worry a lot of the stuff I'm deleting from the list will be making a comeback. Just bear with me, I ask of y'all, and hopefully this list will look a lil' 'cleaner' once all is said and done. Thank you.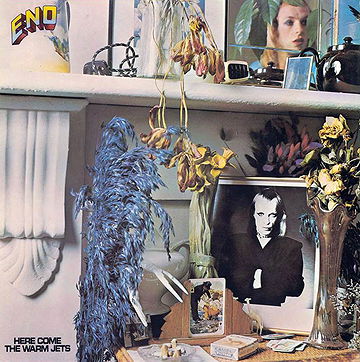 HERE COME THE WARM JETS
(1974)
BRIAN ENO
Review coming soon...
FAV TRACKS: "Driving Me Backwards"; "Blank Frank"; "Some of Them Are Old"; "Dead Finks Don't Talk"; "Here Come the Warm Jets"; "On Some Faraway Beach";
"Baby's On Fire";
"The Paw Paw Negro Blowtorch"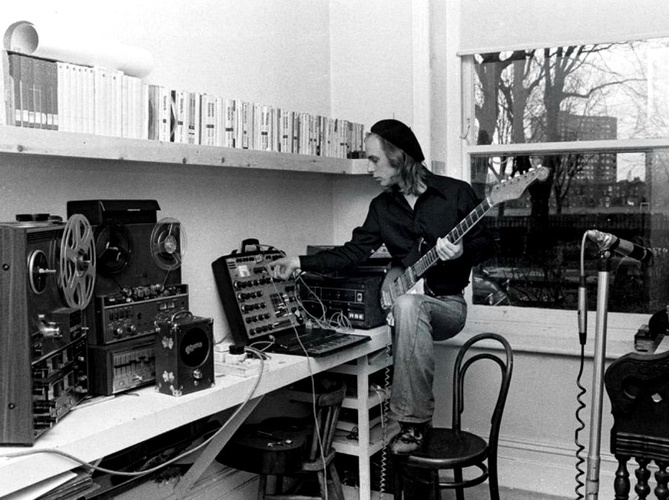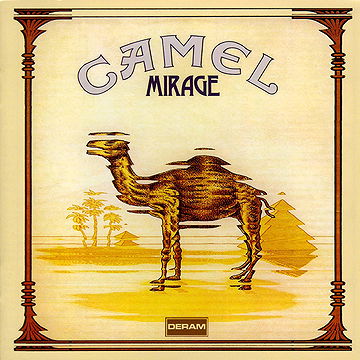 Load more items (1237 more in this list)
MY PERSONAL CHOICES FOR WHAT SHOULD BE CONSIDERED
the most fundamental sounds of the modern music age. I came across a list a while back (called "1001 Albums You Must Hear Before You Die" or something like that) and this list is more or less in retort to that. I try to include a wide range of different genres, sounds, themes and tones, everything from mainstream to indie to experimental--but I'm always looking for the next big hit around the corner, so anybody stopping in to check my list out, PLEASE, feel free to leave suggestions as to what I should listen to next in the comments below.
I started a list a while back, entitled
Soundtrack to My Life,
this is more or less a continuation of that. I've been exposing myself to a lot of new music lately, most of the choices you see here on the list are the tunes I grew up on. Others are someone else's that I thoroughly enjoy.
Special thanks go to a couple amigos of mine from the site, as well as others who's lists I've recently become obsessed with and have been lifting selections from cause, my friends... your taste in music is hella-dope! ;-D Here are links to those lists which I highly recommend my readers check out:
My 600 Favorite Albums Of All Time by Pandoras Folly
Every Good Album. by Ueno_Station54
Why The 80's Are So Great Musically... For This by Dark Warrior
Best Albums of 2000,
Best Albums of 1999,
Best Albums of 1998,
Best Albums of 1997,
Best Albums of 1996,
Best Albums of 1995,
Best Albums of 1994,
Best Albums of 1993,
Best Albums of 1992,
Best Albums of 1991,
and Best Albums of 1990 ...all by Stehako
PERSONAL TALLY:
14 albums
.
13 albums
.
12 albums
.
11 albums
.
10 Albums
.
9 Albums
.
8 Albums
David Bowie.
7 Albums
Nick Cave and the Bad Seeds.
6 Albums
Radiohead.
5 albums
Brian Eno; Bruce Springsteen; Tom Waits; U2; Sonic Youth.
4 albums
Stevie Wonder; Pink Floyd; Talking Heads; Elvis Costello; XTC; Echo & the Bunnymen; R.E.M.; Metallica; Death Grips.
3 albums
Roxy Music; Bob Marley & the Wailers; Kraftwerk; Joni Mitchell; Queen; The Residents; Peter Gabriel; Michael Jackson; The Cure; Prince; New Order; Beastie Boys; Depeche Mode; Dead Can Dance; Pet Shop Boys; My Bloody Valentine; The Pixies; Madonna; The Tragically Hip; Nine Inch Nails; Primus; Nirvana; Massive Attack; Primal Scream; The Smashing Pumpkins; Blur; Björk; Korn; Green Day; Beck; Fiona Apple; Marilyn Manson; Tool; Daft Punk; Bright Eyes; The White Stripes; The Arcade Fire; Kanye West; The National; Kendrick Lamar.
2 albums
Randy Newman; Big Star; Steely Dan; Neil Young; Lou Reed; Todd Rundgren; The Eagles; Elton John; Genesis; John Martyn; ZZ Top; Richard and Linda Thompson; Aerosmith; Klaus Schulze; Tom Petty and the Heartbreakers; Blue Öyster Cult; Rush; The Clash; Pere Ubu; The Jam; Buzzcocks; Van Halen; Devo; Dire Straits; Siouxsie and the Banshees; The Police; Joy Division; X; Iron Maiden; Accept; Kate Bush; Def Leppard; The The.; Run-D.M.C.; Cocteau Twins; The Waterboys; The Pogues; The Smiths; The Jesus and Mary Chain; Janet Jackson; Talk Talk; Megadeth; Candlemass; Dinosaur, Jr.; George Michael; Swans; Leonard Cohen; Mudhoney; Happy Mondays; k.d. Lang; They Might Be Giants; Public Enemy; Uncle Tupelo; A Tribe Called Quest; Red Hot Chili Peppers; Sepultura; Death; The Jesus Lizard; Pavement; Dream Theater; Iris DeMent; White Zombie; The Tea Party; Sarah McLachlan; The Cranberries; Sloan; Oasis; Hole; Manic Street Preachers; Suede; The Prodigy; Garbage; The Chemical Brothers; 2Pac; The Brian Jonestown Massacre; Supergrass; Silverchair; The Verve; Pulp; Super Furry Animals; Fatboy Slim; Placebo; Belle and Sebastian; Limblifter; The Cardigans; Rammstein; Matthew Good Band; Modest Mouse; Coal Chamber; Godspeed You! Black Emperor; Elliott Smith; Devin Townsend; The Dandy Warhols; Boredoms; Queens of the Stone Age; Air; Slipknot; The Flaming Lips; Eminem; Doves; Coldplay; Common; Goldfrapp; Outkast; Muse; Gorillaz; Spoon; The Shins; The Streets; Porcupine Tree; Four Tet; Yeah Yeah Yeahs; Rufus Wainwright; TV on the Radio; M.I.A.; The Hold Steady; The Knife; LCD Soundsystem; Fleet Foxes; The Gaslight Anthem; The XX; Beach House; Flying Lotus; Tim Hecker; Tame Impala; The 1975; Tyler, the Creator; Perfume Genius.
1 album
Deep Purple; Curtis Mayfield; Yes; Milton Nascimento; Lô Borges; Jethro Tull; Nick Drake; Alice Cooper; Popol Vuh; The Rolling Stones; Lynyrd Skynyrd; King Crimson; Hawkwind; Can; Museo Rosenbach; Hall & Oates; Redbone; Herbie Hancock; Mike Oldfield; Waylon Jennings; Paul McCartney; Wings; Lavender Country; Judee Sill; The Stooges; The Isley Brothers; New York Dolls; Camel; Bad Company; Barry White; The Meters; Tangerine Dream; Sparks; Supertramp; Linda Ronstadt; 10cc; Dadawah; Led Zeppelin; Keith Jarrett; Pavlov's Dog; Burning Spear; Van Der Graaf Generator; Bob Seger; Dion; Bob Dylan; Patti Smith; Earth, Wind & Fire; The Modern Lovers; Boston; KISS; Aerosmith; Jean-Michel Jarre; Ryo Fukui; The Ramones; Fela Kuti; Billy Joel; Electric Light Orchestra; Wire; The Congos; Fleetword Mac; Suicide; Television; Meat Loaf; Ian Dury & the Blockheads; The Sex Pistols; The Runaways; Blondie; The Only Ones; Funkadelic; Willie Colón; Rubén Blades; The Saints; Sun Ra and His Arkestra; X-Ray Spex; The Germs; Holger Czukay; Gang of Four; Gary Numan; Gina X Performance; Young Marble Giants; Adam and the Ants; Dexys Midnight Runners; The Beat; AC/DC; The Dead Kennedys; Captain Beefheart and His Magic Band; Split Enz; The Soft Boys; Motörhead; Killing Joke; Judas Priest; The Teardrop Explodes; Einstürzende Neubauten; The Go-Go's; Television Personalities; Soft Cell; Orchestral Manoeuvres in the Dark; David Byrne; Black Flag; Meredith Monk; The Psychedelic Furs; The Human League; ABC; Grandmaster Flash & the Furious Five; A Flock of Seagulls; This Heat; Descendents; Madness; Donald Fagen; Laurie Anderson; Venom; Joe Jackson; Solid Space; Duran Duran; Vangelis; Discharge; Violent Femmes; Malcolm McLaren; Daniel Johnston; The Blue Nile; The Chameleons; Cyndi Lauper; Eurythmics; Culture Club; Frankie Goes to Hollywood; Sade; Minor Threat; Hoodoo Gurus; Manuel Göttsching; The Replacements; Bronski Beat; The Style Council; Ini Kamoze; This Mortal Coil; A-Ha; Tears for Fears; Prefab Sprout; The Mekons; Big Black; Oingo Boingo; Stormtroopers of Death; Simply Red; Slayer; Anita Baker; Arthur Russell; The Sisters of Mercy; Boogie Down Productions; Guns 'N' Roses; G.G. Allin; La Monte Young; Ladysmith Black Mambazo; Laibach; Napalm Death; Eric B. & Rakim; Queensrÿche; Bathory; Living Colour; Cowboy Junkies; Faith No More; Lenny Kravitz; John Lee Hooker; Queen Latifah; The Young Gods; The Stone Roses; Galaxie 500; Pauline Oliveros; Stuart Dempster; Panaiotis; Morbid Angel; Гражданская оборона [Grazhdanskaya Oborona]; Operation Ivy; Coldcut; Mari Boine Persen; Bonnie Raitt; Steve Reich; Kronos Quartet; Pat Metheny; Godflesh; N.W.A.; The Shamen; Gwar; The La's; The Black Crowes; Enigma; The Sundays; Digital Underground; Poison Idea; Lustmord; Sinead O'Connor; Ride; Crowded House; Cypress Hill; Athiest; Pearl Jam; Saint Etienne; Slint; Teenage Fanclub; Diamanda Galás; Aphex Twin; The Lemonheads; Rage Against the Machine; Dr. Dre; Sugar; Stone Temple Pilots; Darkthrone; Tori Amos; Pantera; Alice In Chains; PJ Harvey; Cannibal Corpse; Salt 'N' Pepa; Tindersticks; Type O Negative; Jamiroquai; The Breeders; μ-Ziq; Slowdive; Sheryl Crow; I Mother Earth; Wu-Tang Clan; Orbital; KMFDM; Paradise Lost; Jeru the Damaja; Weezer; Portishead; The Sabres of Paradise; Live; Nas; Our Lady Peace; Mayhem; Low; TLC; Soundgarden; The Offspring; G. Love & Special Sauce; The Notorious B.I.G.; Tiamat; Alanis Morissette; Foo Fighters; Raekwon; Joan Osborne; Elastica; No Doubt; Ulver; Rancid; Fear Factory; Yasunori Mitsuda; Leftfield; D'Angelo; Dark Tranquility; Screaming Trees; Cake; Stereolab; Cardiacs; DJ Shadow; Eels; Wilco; Fun Lovin' Criminals; Neurosis; The Charlatans; Burzum; Everything But the Girl; LTJ Bukem; Underworld; Fugees; "Weird Al" Yankovic; Sublime; Ash; Missy "Misdemeanor" Elliott; Buena Vista Social Club; Mariah Carey; Insane Clown Posse; Ben Folds Five; Built to Spill; Spiritualized; The Crystal Method; Catatonia; Neutral Milk Hotel; Lucinda Williams; Lauryn Hill; System of a Down; Eliane Radigue; Cat Power; Kid Rock; Monster Magnet; Nightwish; Boards of Canada; Refused; Filter; Skunk Anansie; Incubus; The Magnetic Fields; Beth Orton; Death in Vegas; Moby; Le Rythmes Digitales; Le Tigre; Britney Spears; Jimmy Eat World; MF Doom; Shack; Destiny's Child; Mr. Oizo; The Dismemberment Plan; Basement Jaxx; The Bloodhound Gang; Ryan Adams; Limp Bizkit; Linkin Park; Deftones; War Party; Papa Roach; Lambchop; The Avalanches; At the Drive-In; The Microphones; Silver Jews; The Strokes; Andrew W.K., Aesop Rock; Gotan Project; The Beta Band; Pennywise; Converge; Avril Lavigne; Norah Jones; Broken Social Scene; Agalloch; Justin Timberlake; The Vines; M83; Ted Leo and the Pharmacists; Ween; The Exploding Hearts; Dizzee Rascal; The Thrills; Death Cab for Cutie; The Mars Volta; Lightning Bolt; Scissor Sisters; Franz Ferdinand; K-Os; The Libertines; The Killers; Madvillain; Bloc Party; Sufjan Stevens; Wolfmother; Amy Winehouse; BT; Lupe Fiasco; Ghostface Killah; Brand New; Arctic Monkeys; My Chemical Romance; Battles; Klaxons; Feist; The Angelic Process; Justice; Vampire Weekend; Q-Tip; MGMT; The Last Shadow Puppets; Elbow; Fucked Up; Dir En Grey; Wild Beasts; Animal Collective; Grizzly Bear; Sunn O))); Phoenix; Mastodon; Fever Ray; Gayngs; Women; The Black Keys; John Grant; Janelle Monáe; Deerhunter; Adele; Thy Catafalque; White Denim; The Caretaker; The Weeknd; Steam Powered Giraffe; SOJA; Frank Ocean; Die Antwoord; Django Django; Darkside; Nils Frahm; CHVRCHES; Deafheaven; Sun Kil Moon; FKA Twigs; The War on Drugs; Iceage; Pat the Bunny; Father John Misty; Songhoy Blues; BTS; Beyoncé; Skepta; King Gizzard & the Lizard Wizard; Lady Gaga; Solange; Bassnectar; Lil' Peep; The Dwarfs of East Agouza; Jane Weaver; Lorde; Thundercat; Kelela; SZA; Hookworms; Christine and the Queens; Kacey Musgraves; Little Simz; Michael Kiwanuka; Sault; Taylor Swift; Lana Del Rey; Mdou Moctar; Jazmine Sullivan; Tom MacDonald; Sean Shibe; Natalia Lafourcade.
Added to

12 votes
Listal...Music List...
(25 lists)
list by Dj Levels
Published 6 years, 3 months ago

1 comment

17 votes
Music Ultimate List
(41 lists)
list by rollcallaction
Published 6 years, 4 months ago

1 comment