Work in progress
From the book
500 Essential Cult Movies
.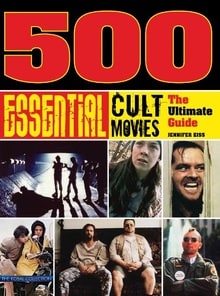 "Whether it's today's box office winners that keep us on the edge of our seats or all-time favorites that no one ever gets tired of seeing, this is the definitive guide to some of the best cult classic movies ever filmed."
I'm trying to update this so it is a little more original than just copying the book. We'll see how that goes.
**To see any notes on the movies under "best of the rest" you can change the list order at the top left to alphabetical (or anything really). Not all movies have notes yet, however.
**
Trois couleurs
trilogy is listed as one entry in the book, but 3 different movies here on Listal, hence the 502 items
**Steven Spielberg's
Duel
is listed as a TV movie, but I included it here anyway
Added to

46 votes
Weird cinephiles
(58 lists)
list by Nusch
Published 2 years, 9 months ago

3 comments


24 votes
Movies
(134 lists)
list by Stepan_Kant
Published 5 years, 3 months ago

10 comments

17 votes
iCheckMovies Lists
(45 lists)
list by AFIoscar
Published 11 years, 9 months ago

1 comment

82 votes
Interesting, Beautiful, Absolutely Wonderful Lists
(175 lists)
list by pacificus
Published 9 years, 6 months ago

8 comments

12 votes
Movie checklists
(17 lists)
list by El Raulo
Published 11 years, 6 months ago

2 comments

50 votes
Film Canon
(191 lists)
list by Mr. Saturn
Published 11 years, 9 months ago

1 comment