3

vote
2019 movies - Personal review and Awards -
Sort by:
Showing

48

items
Decade:
Rating:
List Type:

Add items to section
Best Picture of the year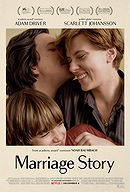 Notes:
Basically, it was some kind of modern version of 'Kramer vs. Kramer' but while this fairly outdated movie only scratched the surface of this topic, this movie however went so deep, giving such a thoughtful and well balanced analysis on the subject. Above all, the biggest strength of this movie was to properly developed both sides of the equation displaying how devastating the whole process can be. I mean, it did make sense that Nicole wanted to get back to Los Angeles but it did make just as much sense that Charlie wanted to keep his whole family in New York. This movie also provides the best explanation on why most relationships are actually pretty much doomed to fail nowadays. Indeed, basically, the main reason why Nicole and Charlie eventually got a divorce was because they both wanted it all. Indeed, to make it work, one of them should have been able to sacrifice their own wish, Nicole could have stayed in New York or Charlie could have dropped his work and go to live in Los Angeles but neither of them wanted to let it go. But to have it all is just a massive pipe dream which crushes so many couple like the one displayed here. And, yet, this amazing movie shows how messy we are but also that our messy nature makes us, human beings, actually quite fascinating to behold.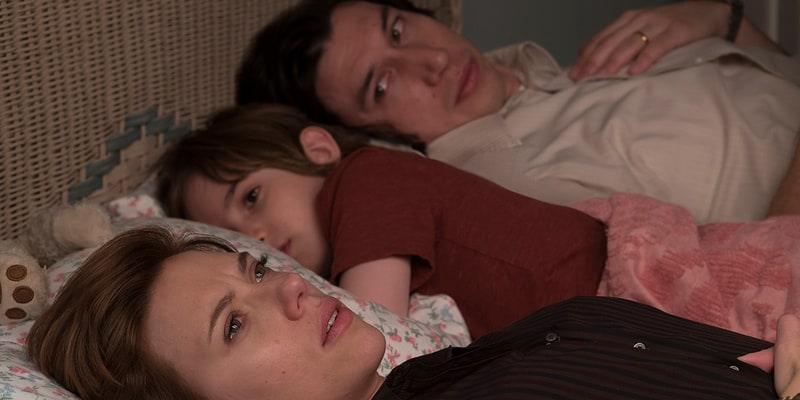 johanlefourbe's rating:


Add items to section
Grand Jury prize
For those who don't know, in a festival, the Grand Jury prize honors a great movie which just missed the biggest prize.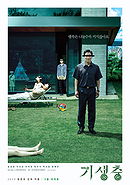 Notes:
I can imagine that, if you are not familiar with Bong Joon Ho's work, the constant changes of tone can be rather overwhelming. However, as far as I'm concerned, I always thought it was so bold and I don't know many directors who can so easily blend a drama, with a comedy, a thriller and a social satire. This mix was pretty much irresistible and I loved the way the Korean director kept setting the audience on the wrong foot. On top of that, it was also a great critic on our current way of life in which the gap between rich and poor is getting only bigger. Basically, even if they are geographically close by, the two extreme sides of our society seem to live in two completely different worlds with barely no connection or communication between them whatsoever. Eventually, the only thing that didn't really work for me were the massive switch the 'poor' family kept doing during the whole duration. Indeed, when they would be together, they would always all act like some pathetic and hopeless drunks but, from the moment there would be with the 'rich' family, they would suddenly completely change their behaviour, manners and speech in such a drastic way that it would make any professional spy like James Bond really jealous. I mean, if they were all such mighty con artists, how come they lived in such terrible conditions? Anyway, even if it wasn't a complete home-run, I really loved this really wild and bold directing effort from Bong Joon Ho.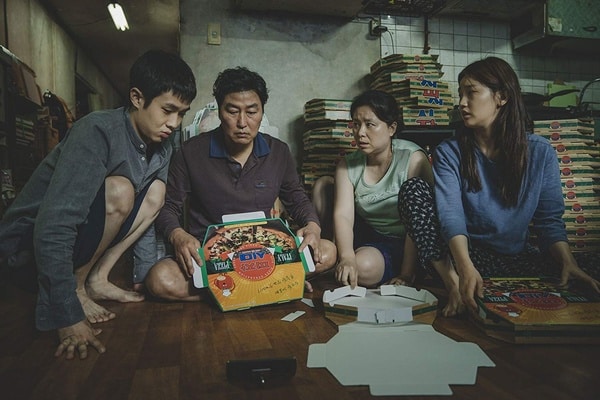 johanlefourbe's rating:


Add items to section
Best Male Performance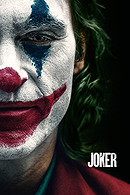 Notes:
Well, even though I did like this movie, to be honest, I thought it was actually rather overrated. Above all, even though they were all making a big fuss about the fact that this movie could be a revolution in this genre, in my opinion, the story was actually rather basic and predictable. I mean, it was a decent story but this tale of a rather sad mentally ill man slowly becoming homicidal was not really original. Eventually, the genius moves from Todd Philips was not to deliver a great story but to include the Joker in the mix and to have this popular character played by one of the best actors around. Seriously, if you would remove these 2 elements, I wonder if this movie would have made so many waves. Still, there is no denying that, once again,
Joaquin Phoenix
gave us here another intense and spellbinding performance and, only for him, this movie is definitely worth a look.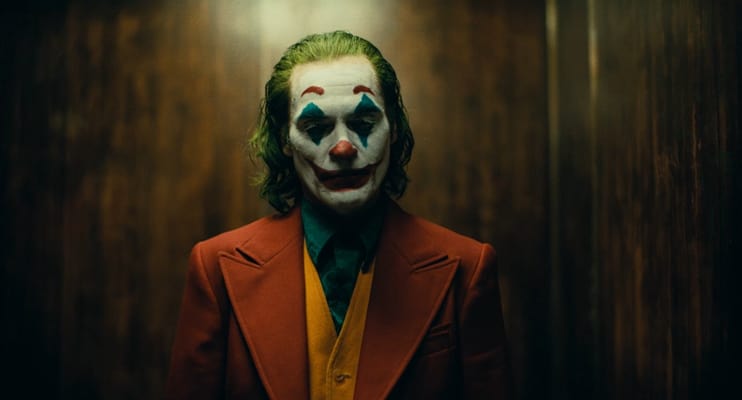 johanlefourbe's rating:


Add items to section
Best Female Performance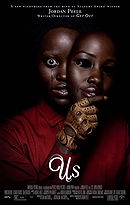 Notes:
Even though Lupita Nyong'o was definitely really good in 'Us' delivering not one but two strong performances, this prize is still going to
Scarlett Johansson
for her performance in 'Marriage Story'. Indeed, I just loved this movie and Johansson gave here pretty much the best performance of her career so far (To be honest, I feel slightly bad for Adam Driver who was also amazing but Joaquin Phoenix was pretty much unbeatable this year).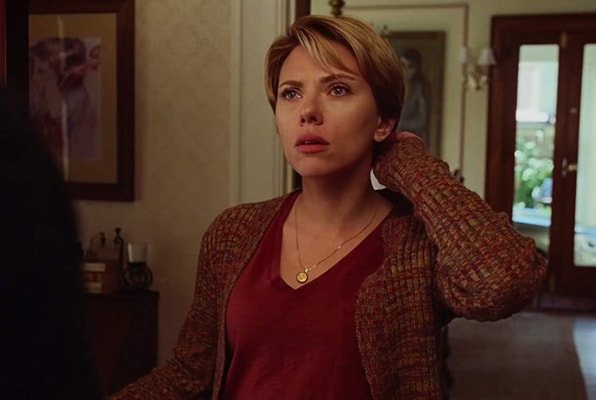 johanlefourbe's rating:


Add items to section
Best Animated Picture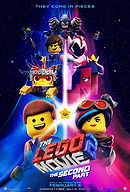 Notes:
To be honest, it took me a very long time this time around to get into the damned thing. Indeed, during the first half, the very same concept that I enjoyed so much the first time around started to get on my nerves. Sure, when it was new and original, it was really fun but it seemed now so random and even slightly obnoxious. Fortunately, at last during the final act, the whole thing started to make more sense and it became finally entertaining. It seemed that they lifted a lot of their ideas from the 'Toy Story' franchise but they could have used some worse inspiration. Anyway, I really liked how they managed to bring the little sister into the mix and the typical brother-sister rivalry was very well handled. Still, it took them such a long time to finally get there and everything else happening before was only barely entertaining. Eventually, I wonder how they will manage to bring something new and interesting after that. Still, it was a decent sequel.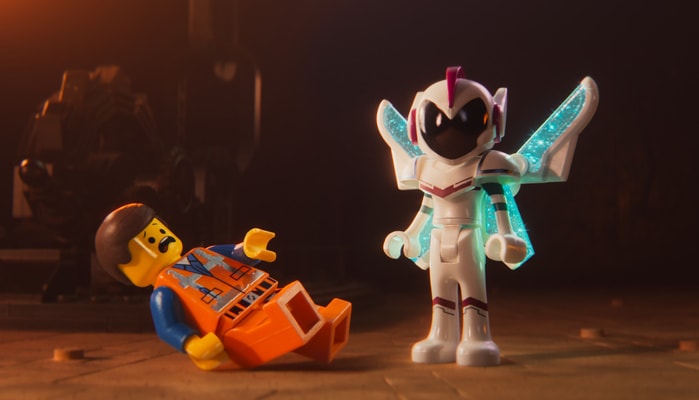 johanlefourbe's rating:


Add items to section
Most Fun Picture of the year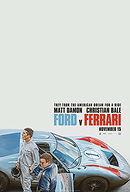 Notes:
I know, it's probably not a movie you would expect to end up here but, in this rather underwhelming year, I didn't see many movies which were tremendously fun. I still think that this movie easily deserves this spot since it was so entertaining. Above all, it is pretty clear that Matt Damon and Christian Bale had a blast here as they both delivered some strong performances, especially Bale who was often so hilarious.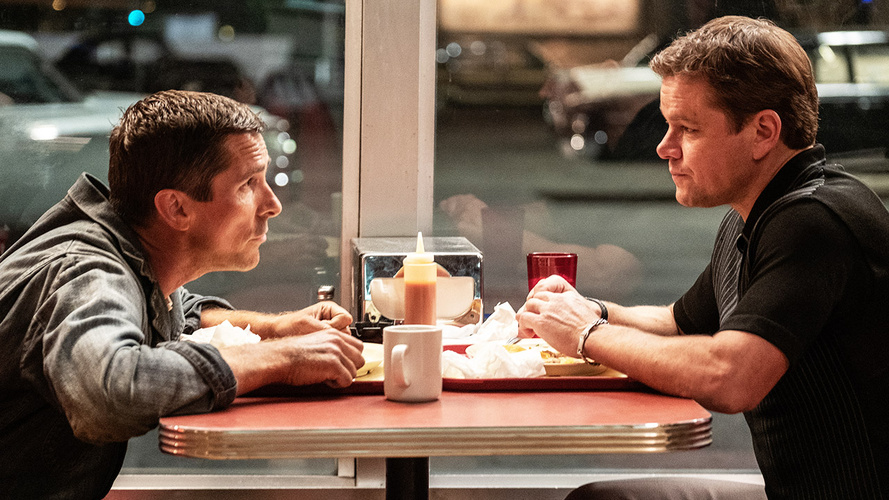 johanlefourbe's rating:


Add items to section
Best Sequel/Prequel/Reboot/Spin-Off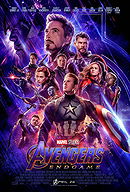 Notes:
Of course, like anyone else who has been following the MCU for more than a decade by now, I was really eager to see this massive conclusion. Well, sure, I did like it but, to be honest, it was expecting something more mind blowing though. The first thing that disappointed me was that, after all the fuss about the addition of the mighty Captain Marvel in the mix, I was amazed by how little impact she eventually had. Indeed, I thought she would be a major player to stop Thanos but she showed up only in 2 scenes maybe. Then, concerning the plot, when they killed off in 'Infinity War' many characters with a planned sequel in the pipeline, it was obvious that they would find a way to 'cancel' what Thanos had done and they went for the time-travel gimmick. Not necessarily a bad idea, it was in fact really awesome to see these iconic characters going back to such iconic moments in the MCU, seriously, it felt as if they were doing some kind of medley of their greatest hits. However, the time-travel gimmick was still rather lazy and the whole thing became very much exposed to some massive plot-holes. At least, by killing off a huge number of characters in the previous installment, they didn't have to worry about 50 characters so the whole thing was much less messy than 'Infinity War'. Still, did Thanos and the Infinity Stones really require more than 5 hours of running time? I doubt it. However, pretty much like 'Infinity War', it was a massive blockbuster. Indeed, the action scenes were, as expected, really badass and the final battle was the biggest one I have seen since 'The Return of the King'. Above all, there was maybe a dozen of really emotional punches and it was an incredibly rewarding movie on this level, giving a proper send-off to the most important Avengers among other things.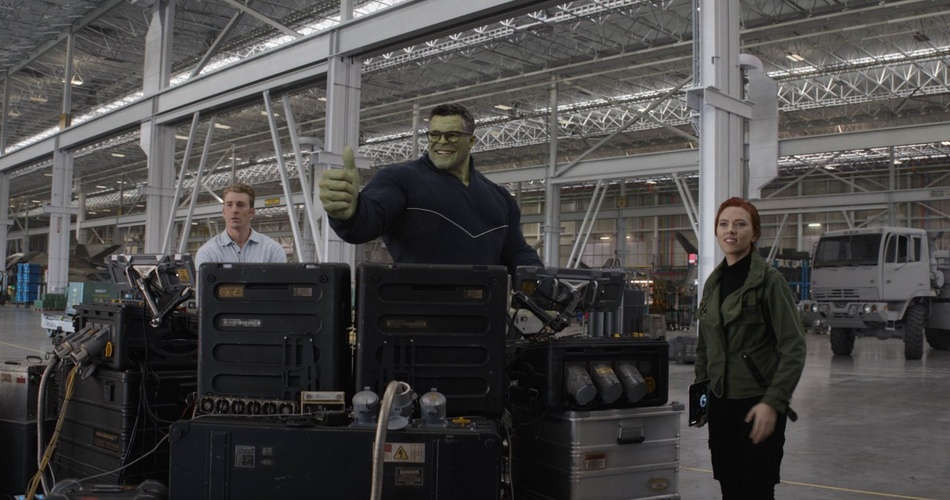 johanlefourbe's rating:


Add items to section
Best Non-English speaking movie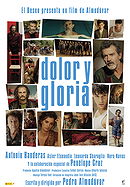 Notes:
Even if 'Dolor y gloria' was another fine directing effort from Pedro Almodovar with a career best performance from Antonio Banderas, I'm still giving this prize to
Parasite
though. Indeed, even though it might not be Bong Joon Ho's best movie so far (I still preferred 'Memories of Murder'), the damned thing was still really awesome and easily one of the best movies I have seen this year.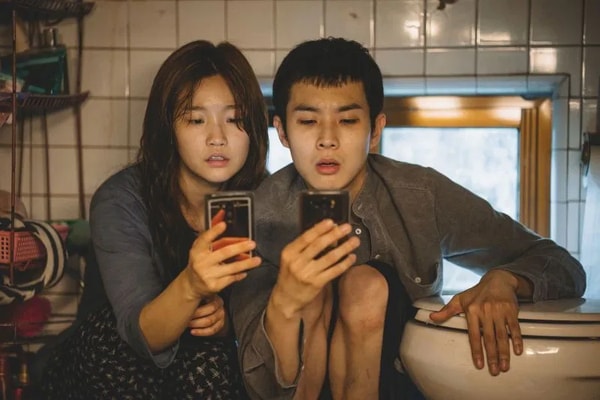 johanlefourbe's rating:


Add items to section
Biggest disappointment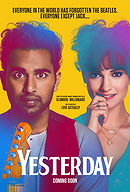 Notes:
Even if the concept didn't sound really amazing, I still thought it was pretty neat that, once again, Danny Boyle was trying something completely different. Unfortunately, I was surprised by how little I actually did care about the damned thing after all and I don't really get why it had been relatively well received when it was released. First of all, I find rather doubtful, if the Beatles would come up with their songs nowadays, that they would be so successful but it probably had to do with the fact that I'm not a huge fan of their work. However, the biggest issue was the fact that the whole thing was just so damned generic and predictable. At least, I did appreciate that they toned down Lily James's natural beauty to make her look like your average next-door-girl but, in my opinion, she didn't have much chemistry with Himesh Patel. On top of that, Patel was a rather underwhelming lead after all. Anyway, even if I have seen worse this year, I still think it was Danny Boyle's most disappointing directing effort which is quite shame since the guy had such a stellar track-record so far.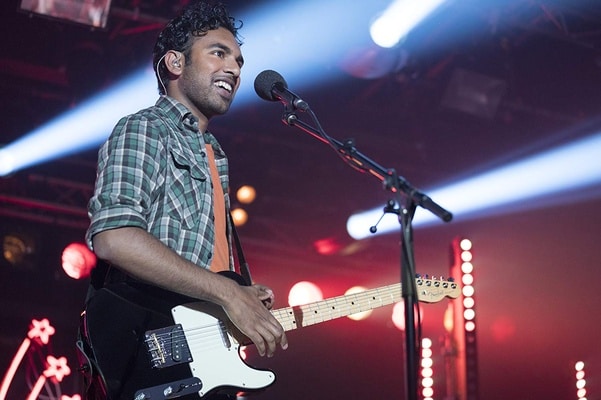 johanlefourbe's rating:

Add items to section
Worst Picture of the Year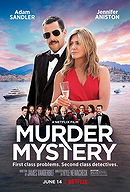 Notes:
Even though it didn't turn out to be one of Adam Sandler's worst movies, it still turned out to be one of his laziest though. The best example would be how, out of the blue, the main character decided to go on a trip in Europe with his wife. I mean, sure, they didn't seem to be poor but they definitely didn't have the financial means to take such a sudden trip. Then, even if Adam Sandler and Jennifer Anniston have been friends apparently for years, they didn't really have much chemistry as a couple. Furthermore, it didn't help that if Sandler was rather believable as a loser police officer (not exactly a huge challenge for him though), Anniston was not convincing at all as a blue-collar hairdresser. Concerning the plot itself, well, like most movies involving Sandler, I don't think it was such a bad concept but, unfortunately, it was again so poorly developed. Basically, it felt like some kind of weak mix of a Cluedo game and an Agatha Christie mystery novel. Indeed, to parody a genre which is already rather silly to start with like the mystery novel is rather tricky and the makers here just failed miserably. Seriously, all the characters were just rather tedious and most of the jokes were lame.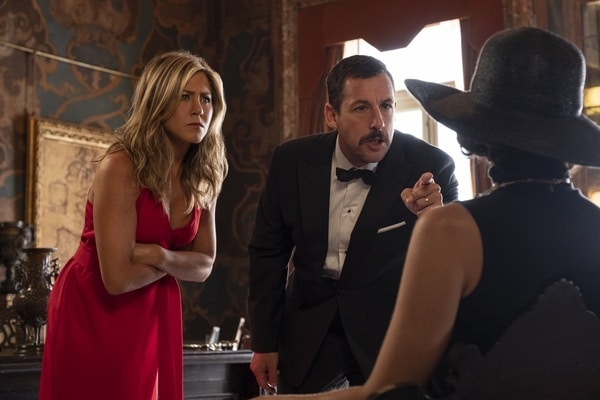 johanlefourbe's rating:


Add items to section
Other movies I have seen (from best to worst)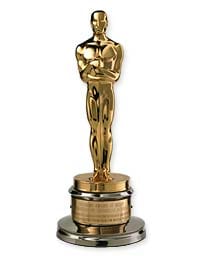 This list is NOT a prediction of the following award season.
It is my review of the 2019 movies I have seen and, for fun, I give some awards to the best (and worst movies) of the year.
If you are intested to see last year's results, check this list :
2018 movies - Personal review and Awards -
Added to