22

vote
My Top 25 Favorite Comicbook Superhero Movies
Sort by:
Showing

25

items
Decade:
Rating:
List Type:
Yep, when it comes to comicbook movies, I am a
huge
comicbook nerd. And since, admitting that usually doesn't garner much respect out in the general populace, I only expect the best when a project interprets my favorite medium up on the big screen. B'cuz we comicbook fans don't need any more ammunition to makes us seem any more goofy than we already are. We can do that all by ourselves.
ALL
by ourselves.
So here are my favorite comic-book based superhero movies....
Updated Entries:
26. X-Men: First Class
27. Dark Knight Rises
28. Amazing Spider-Man
29. Iron Man 2
BTW, here's a list of my favorite
non-superhero comicbook movies:
www.listal.com/list/my-favorite-nonsuperhero-comicbook-movies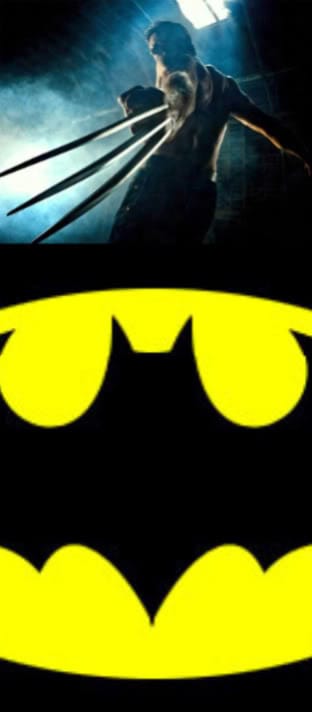 Other lists by The Mighty Celestial:
My Top 20 Female Movie Bad-Asses
www.listal.com/list/my-top-10-female
10 Movies That Feature A Dancin' Travolta In 'Em
www.listal.com/list/my-list-9158
My Top 15 Guilty Pleasure Movies
www.listal.com/list/guilty-pleasures-thecelestial
Can't We Be Dysfunctional Like A Normal Family?
www.listal.com/list/dysfunctional-family-movies
A - Z
www.listal.com/list/ay-zee-my-favorite-films
My Favorite Movies By Genre:
WAATAAAH!! My Top 10 Favorite Martial Arts Flix!
www.listal.com/list/my-list-thecelestial
Science Fiction:
- When Aliens Attack ....Or At Least, Go Bad
www.listal.com/list/aliens-attack-at-least-go
- Aliens Who Come In Peace
www.listal.com/list/good-aliens
- Favorite Sci Fi's Of Like....Ever.
www.listal.com/list/scifi-movies
Horror:
www.listal.com/list/my-top-ten-favorite-horror
- Run For Your Lives! My 25 Fave Giant Monster Films
www.listal.com/list/my-top-10-favorite-giant
My Top Favorite Westerns, Pard'ner
www.listal.com/list/westerns-thecelestial
Romance:
- Romantic Comedies
www.listal.com/list/my-top-30-romantic-comedies
- Straight-Up Romance
www.listal.com/list/romance-movies
Animated:
- 3D
www.listal.com/list/animate-this-my-favorite-animated
- 2D
www.listal.com/list/my-favorite-animated-movies-thecelestial
Foreign:
- From Around The World
www.listal.com/list/my-top-10-favorite-foriegn
My Top Favorite Movies By Year:
1977
www.listal.com/list/10-77-my-favorite-films
1980
www.listal.com/list/my-favorite-films-1980
1999
www.listal.com/list/my-top-20-favorit-movies
2000
www.listal.com/list/2000-my-top-ten-favorite
2001
www.listal.com/list/2001-my-top-ten-favorite
2002
www.listal.com/list/2002-my-top-ten-favorite
2003
www.listal.com/list/2003-my-top-ten-favorite
2004
www.listal.com/list/2004-my-top-ten-favorite
2005
www.listal.com/list/2005-my-top-ten-favorite
2006
www.listal.com/list/2006-my-top-ten-favorite
2007
www.listal.com/list/2007-my-top-ten-favorite
2008
www.listal.com/list/2008-my-top-ten-favorite
2009
www.listal.com/list/30-9-my-favorite-films
Lists by decades:
20's
www.listal.com/list/10-20-my-fvaorite-films
30's:
www.listal.com/list/19301939-my-top-ten-favorite
40's:
www.listal.com/list/19401949-my-top-ten-favorite
50's:
www.listal.com/list/my-top-20-favorite-movies-thecelestial
60's:
www.listal.com/list/30-60s-my-favorite-films
70's:
www.listal.com/list/seventy-movies-70s
80's:
www.listal.com/list/my-favorite-100-films-80s
90's:
www.listal.com/list/films-from-the-1990s
00's
www.listal.com/list/200-first-decade-new-millennium
Of all time:
www.listal.com/list/150-favorite-movies
Added to