United States Colonial Marines (Aliens)
Sort by:
Showing

13

items
WARNING!!! ***CONTAINS SPOILERS***

James Cameron's Aliens
One of my favourite films of all time. A fantastic action AND science fiction film with a classic cast of memorable characters and background stand-ins. I made this list to inform people of how unique and special the USCM characters really are.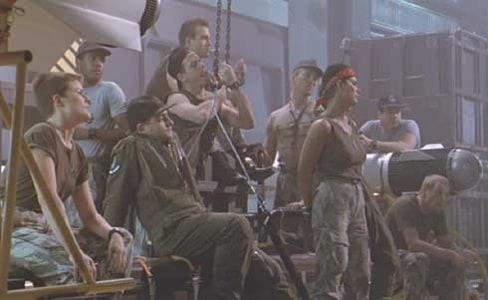 The USCM is the United States' "force-in-readiness", who are at all times ready to operate in environments far from home soil. By the year 2179, the force has roughly 165,000 Marines divided into four divisions, four aerospace wings, and numerous support groups. There is also a reserve division and aerospace wing with an additional manpower of approximately 50,000 Marines.

The USCM, along with the U.S. Army, are part of the United Americas Allied Command. The primary duty of the USCM is to maintain the security of the United Americas signatories and colonies, and serves as the vanguard of any major operation.
Also see:
U.S. Special Forces
Escafeld's AvP Novel Series
Escafeld's Science Fiction Multi-Media List
Added to