59

vote
1001 Movies Chosen By Johanlefourbe
Sort by:
Showing 1-

50

of

425
Decade:
Rating:
List Type:

Add items to section
2020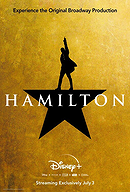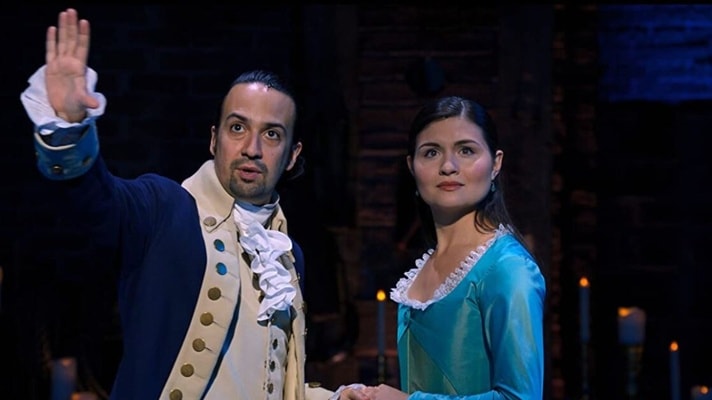 Notes:
To be honest, I have to admit that I was rather sceptical at first. Indeed, I have to admit that I had never heard of this musical of even of Alexander Hamilton himself before watching this flick. To make things worse, in general, I'm not a huge fan of musicals and the idea of watching 150 mins of non-stop singing with no straight dialogue whatsoever on a single stage didn't sound really appealing to me. However, to my surprise, I really loved the damned thing. Indeed, right from the very first song, I was impressed by the lyrics and the singing skills of this crew and I was pretty much hooked. He did help that Lin-Manuel Miranda had some major hip-hop influence for his lyrics and it was rather surprising how well it worked within such an historical context. But the damned thing was not only seriously entertaining, it was educational and, within a little more than 2 hours, you get also some fascinating crash-course about a crucial period of the history of the United States. Eventually, this movie was also a great reminder that the USA as a country, in spite of its flaws and various mistakes, remains intriguing and, to go back to its foundations and focus on its most overlooked founding father was just so fascinating.
johanlefourbe's rating:


Add items to section
2019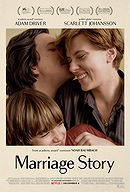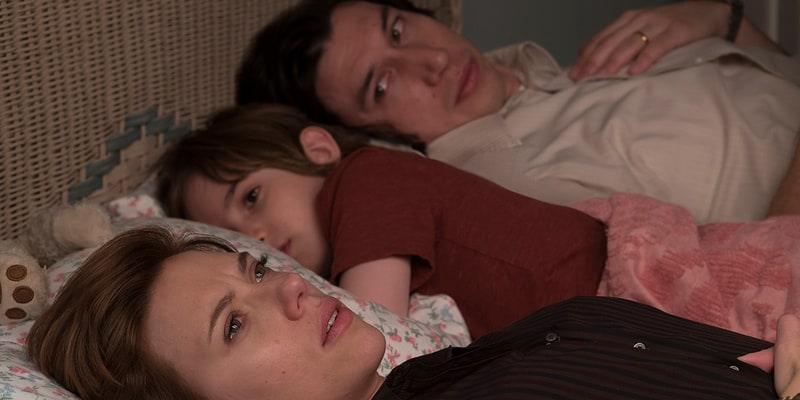 Notes:
Basically, it was some kind of modern version of 'Kramer vs. Kramer' but while this fairly outdated movie only scratched the surface of this topic, this movie however went so deep, giving such a thoughtful and well balanced analysis on the subject. Above all, the biggest strength of this movie was to properly developed both sides of the equation displaying how devastating the whole process can be. I mean, it did make sense that Nicole wanted to get back to Los Angeles but it did make just as much sense that Charlie wanted to keep his whole family in New York. I did help as well that Scarlett Johansson gave here the best performance of her career so far (Adam Driver was also pretty amazing though). This movie also provides the best explanation on why most relationships are actually pretty much doomed to fail nowadays. Indeed, basically, the main reason why Nicole and Charlie eventually got a divorce was because they both wanted it all. Indeed, to make it work, one of them should have been able to sacrifice their own wish, Nicole could have stayed in New York or Charlie could have dropped his work and go to live in Los Angeles but neither of them wanted to let it go. But to have it all is just a massive pipe dream which crushes so many couple like the one displayed here. And, yet, this amazing movie shows how messy we are but also that our messy nature makes us, human beings, actually quite fascinating to behold.
johanlefourbe's rating: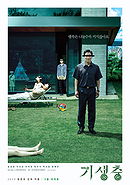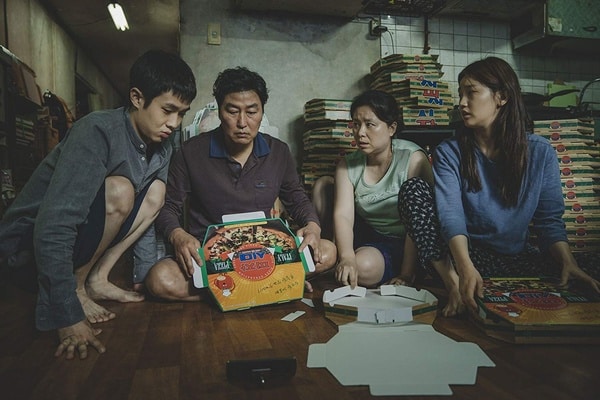 Notes:
I can imagine that, if you are not familiar with Bong Joon Ho's work, the constant changes of tone can be rather overwhelming. However, as far as I'm concerned, I always thought it was so bold and I don't know many directors who can so easily blend a drama, with a comedy, a thriller and a social satire. This mix was pretty much irresistible and I loved the way the Korean director kept setting the audience on the wrong foot. On top of that, it was also a great critic on our current way of life in which the gap between rich and poor is getting only bigger. Basically, even if they are geographically close by, the two extreme sides of our society seem to live in two completely different worlds with barely no connection or communication between them whatsoever. Eventually, the only thing that didn't really work for me were the massive switch the 'poor' family kept doing during the whole duration. Indeed, when they would be together, they would always all act like some pathetic and hopeless drunks but, from the moment they would be with the 'rich' family, they would suddenly completely change their behaviour, manners and speech in such a drastic way that it would make any professional spy like James Bond really jealous. Anyway, to conclude, even if it was maybe not a complete home-run, it was still a really wild and bold directing effort from Bong Joon Ho.
johanlefourbe's rating:


Add items to section
2018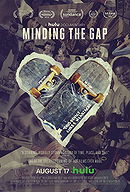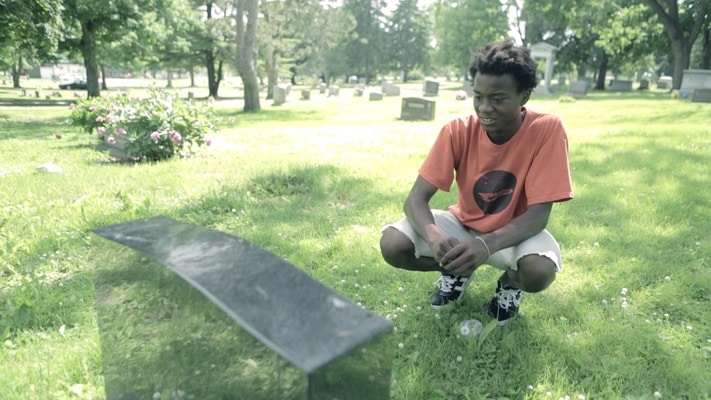 Notes:
Well, it turned out to be one of the finest documentaries I have seen in a very long time. What I liked the most was that there were just so many interesting layers. First of all, even though you might feel nothing about skateboarding, you'll have to admit that there was something quite spellbinding about watching these guys dashing through such a ugly urban landscape doing some incredible tricks. Indeed, in such a socially and economically deprived environment, they still found a way to push themselves creatively, honing their skills through hours of training, delivering something artistic while their relatives completely ignored them. But, of course, the whole thing went just way beyond skating. It was also an intimate look on these skaters and the fact that the director was one of them was something that you rarely get to see since, most of the time, a documentary maker is basically an outsider. As a result, the whole thing was just as much about Bing Liu himself than about his two friends. Concerning his buddies, it did help that they were both really charismatic. Anyway, I could go on forever, basically, it was a really strong documentary.
johanlefourbe's rating: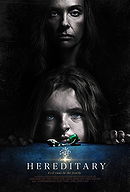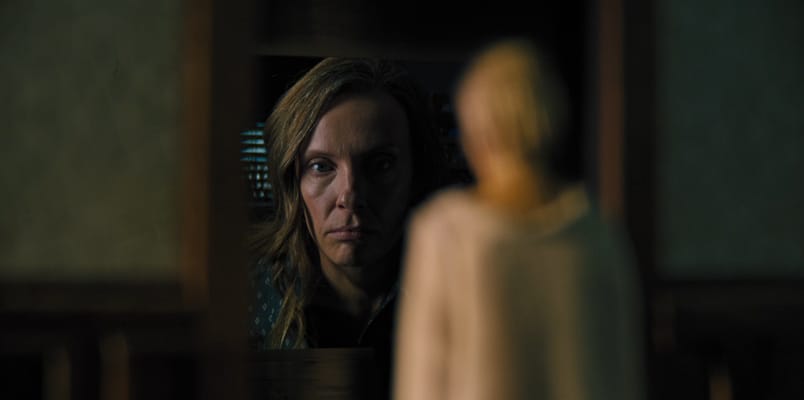 Notes:
I really loved the damned thing and it turned out to be the best horror film I have seen for a very long time, no less than that. To be honest, it is definitely a slow-burn movie and, if you would expect a standard horror flick, you would be disappointed since at least 3/4 is actually a family drama. In fact, many viewers consider this movie as a drama but I can't remember the last time I watched a movie mixing these two genres so well. As a result, the dramatic parts managed to ground the story and the characters and you had more time to get to know and care about them. Still, the last 30 minutes, when the horror part finally really kicked in, were just so unsettling and pretty damned f*cking scary, it was just an awesome way to conclude this tale. Sure, you could argue that the outcome was after all rather predictable but it worked just fine for me. On top of that, I just loved that, even though some stuff was explained, they didn't chew out everything freaking details and the fact that some of it remained mysterious made the whole thing even more spellbinding to behold. And, of course, Toni Collette displayed once again that she is a terribly underrated character actress as she delivered here another really strong performance.
johanlefourbe's rating:


Add items to section
2017

Add items to section
2016

Add items to section
2015

Add items to section
2014

Add items to section
2013

Add items to section
2012

Add items to section
2011
Load more items (375 more in this list)
A selection of 1001 movies chosen by Johanlefourbe
Furthermore, if you're like me and you don't feel like browsing through the whole list, you can now use this index :
- 1001 Movies ... my own version (2020's)
- 1001 Movies ... my own version (2010's)
- 1001 Movies ... my own version (2000's)
- 1001 Movies ... my own version (1990's)
- 1001 Movies ... my own version (1980's)
- 1001 Movies ... my own version (1970's)
- 1001 Movies ... my own version (1960's)
- 1001 Movies ... my own version (1950's)
- 1001 Movies ... my own version (1940's)
- 1001 Movies ... my own version (1930's)
- 1001 Movies ... my own version (1920's)
- 1001 Movies ... my own version (1910's)
- 1001 Movies ... my own version (1900's)
Movies that I need to rewatch:
- City Lights (1931)
- M (1931)
- Ladri di biciclette (1948)
- Nora inu (1949)
- Rashomon (1950)
- A Streetcar Named Desire (1951)
- Les diaboliques (1955)
- Det sjunde inseglet (1957)
- Les quatre cents coups (1959)
- The Hustler (1961)
- La notte (1961)
- Lolita (1962)
- To Kill a Mockingbird (1962)
- La baie des anges (1963)
- Tengoku to jigoku (1963)
- America America (1963)
- Belle de jour (1967)
- Teorema (1968)
- A Clockwork Orange (1971)
- Johnny Got His Gun (1971)
- Straw Dogs (1971)
- État de siège (1972)
- La grande bouffe (1973)
- Scarecrow (1973)
- Taxi Driver (1976)
- Life of Brian (1979)
- Coup de tête (1979)
- Manhattan (1979)
- The Elephant Man (1980)
- Le roi et l'oiseau (1980)
- La femme de l'aviateur (1981)
- Sophie's Choice (1982)
- Merry Christmas, Mr. Lawrence (1983)
- Birdy (1984)
- Paris, Texas (1984)
- Amadeus (1984)
- Brazil (1985)
- My Beautiful Laundrette (1985)
- The Emerald Forest (1985)
- Out of Rosenheim (1987)
- Hotaru no haka (1988)
- Camille Claudel (1988)
- Do the Right Thing (1989)
- My Left Foot: The Story of Christy Brown (1989)
- Drugstore Cowboy (1989)
- Roger & Me (1989)
- An Angel at My Table (1990)
- Shattered (1991)
- Delicatessen (1991)
- Dead Again (1991)
- L.627 (1992)
- The Crying Game (1992)
- Bad Lieutenant (1992)
- Damage (1992)
- Bitter Moon (1992)
- Bob Roberts (1992)
- In the Name of the Father (1993)
- A Perfect World (1993)
- Arizona Dream (1993)
- Caro diario (1993)
- Exotica (1994)
- Shallow Grave (1994)
- Once Were Warriors (1994)
- Les roseaux sauvages (1994)
- Little Odessa (1994)
- La cérémonie (1995)
- Smoke (1995)
- Butterfly Kiss (1995)
- Living in Oblivion (1995)
- To Die For (1995)
- Microcosmos: Le peuple de l'herbe (1996)
- Mars Attacks! (1996)
- Nil by Mouth (1997)
- Pâfekuto burû (Perfect Blue) (1997)
- Mad City (1997)
- The Talented Mr. Ripley (1999)
- Ôdishon (1999)
- eXistenZ (1999)
- Yi yi (2000)
- L'emploi du temps (2001)
- Frailty (2001)
- The Tailor of Panama (2001)
- Bowling for Columbine (2002)
- Amen. (2002)
- De Tweeling (2002)
- 25th Hour (2002)
- Dogville (2003)
- Red Dust (2004)
- Finding Neverland (2004)
- Simon (2004)
- Mar adentro (2004)x
- Layer Cake (2004)
- Paradise Now (2005)
- Murderball (2005)
- Munich (2005)
- A History of Violence (2005)
- Good Night, and Good Luck. (2005)
- The Diving Bell and the Butterfly (2007)
- There Will Be Blood (2008)
- Man on Wire (2008)
- The Reader (2008)
- Entre les murs (2008)
- WALL·E (2008)x
- In the Loop (2009)
- Saul fia (2015)x
Added to

11 votes
My Movie Lists
(40 lists)
list by johanlefourbe
Published 7 years ago

1 comment

5 votes
Top 10 Favourite Lists
(10 lists)
list by filmbuilder
Published 6 years, 5 months ago

3 comments

3 votes
Favorite Lists
(18 lists)
list by Alexander Asatiani
Published 5 years, 5 months ago

1 comment