16

vote
Masters of Horror Episodes Ranked
Sort by:
Showing

26

items

Add items to section
Favorites

Add items to section
Great

Add items to section
Pretty Good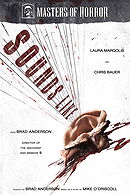 Genre
: Psychological Horror
For call center supervisor Larry Pearce (Chris Bauer of THE WIRE, THIRD WATCH, 8MM), listening is a way of life. His days are spent monitoring hundreds of tech support phone conversations where his ultra-sensitive ears attuned to every nuance of voice and sound. But in the months following his young son's tragic death, Larry's hearing intensifies until it becomes virtually superhuman. Now simple noises around him have amplified into a cacophony of torment. And as Larry slowly begins to lose his grip on reality, he must take violent action to quiet the deafening clamor. In a world where nothing screams louder than the madness of grief, how far will one man go to find the ultimate paradise of absolute silence?
Mr. Saturn's rating: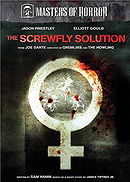 Genre
: Thriller, Apocalypse
It begins with a terrifying rash of isolated homicides around the world, normal male sexual urges have suddenly transformed into violent rage. Now a pair of scientists (Jason Priestley and Elliott Gould) are in a desperate race against time to figure out how -- and why -- the war between the sexes has turned murderous. Is a mysterious virus making every red-blooded man a potential lady-killer? Kerry Norton (BATTLESTAR GALACTICA) co-stars in this graphic and provocative shocker written by Sam Hamm (BATMAN, HOMECOMING) from the award-winning short story by James Tiptree Jr.
Mr. Saturn's rating: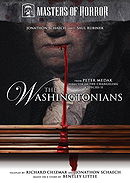 Genre
: Political Thriller
What if everything we believe about our sacred icons of American history turned out to be a complete lie? Suppose, for example, that The Father of our Country was actually a blood-crazed cannibal? Jonathon Schaech and Saul Rubinek star in this gruesome tale about the discovery of a Revolutionary War artifact that proves George Washington's famed wooden teeth hungered for more than just liberty. How far will a group of homicidal historians go to keep a hero's grisly legacy alive? Would our government deliberately hide the truth to cover-up the meat of the matter? A feast of answers -- complete with huge helpings of human carnage -- will all be served at the final banquet of The Washingtonians.
Mr. Saturn's rating:


Add items to section
The rest of the episodes ranked
Added to

2 votes
My Horror and Thriller Lists
(9 lists)
list by Mr. Saturn
Published 10 years, 5 months ago

1 comment