4

vote
Swearsaurus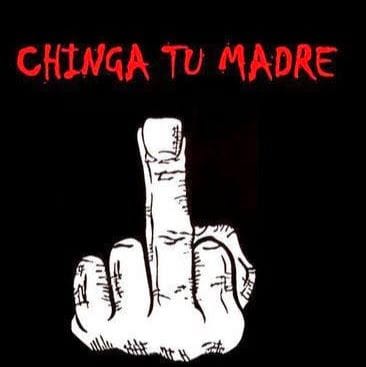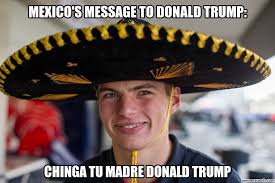 Por supuesto (of course), I have to start with Mexican Spanish, which is loaded with double meanings and nasty insults.
The Basics:
"¡Chinga tú madre!"
- "Fuck your mother!"
"¡Hijo de tú chingada madre!"
- "Son of your fucked mother!" As you can tell, the nastiest insults involve coitus with one's mother. Even using the word "madre" is risky. Do not use them unless you have always wanted to have your ass kicked by a Mexican.
"Pinche"
- No exact equivalent in English exists. It is used before nouns in the same way as English speakers use "God damn" or "fucking".
"Pendejo"
- Literally means "pubic hair", but it is roughly the Mexican equivalent of "asshole".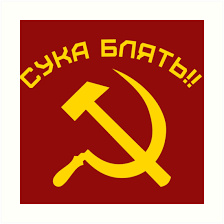 If you have either played the game Counter-Strike: Global Offensive (aka CS:GO) or watched YouTube videos by Dmitri "the Russian" Petrenko (
www.youtube.com/user/Vqlior)
, or both, you have heard Russian swearing.
The Basics:
"Сука Блять!"
(pronounced suka blyat) - It's basically the "aloha" of Russian swearing. "Сука" translates to "bitch" and "Блять" is the equivalent of "damn" or "fucking". Actually, "Блять" is remarkably similar to the Mexican "pinche."
"Пошёл на хуй"
(pronounced pashol na hooey) - , it literally translates to "Go away to the dick!", roughly the equivalent of "Piss off!"
"курва"
(pronounced kurva) - "whore"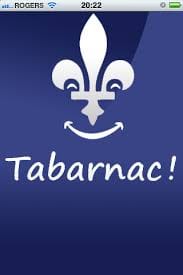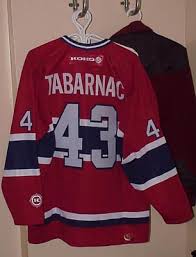 The Quebecois have what are called "sacres". They are the uniquely Quebecois swear words and phrases, which are said to be the product of a long history of no separation of church and state. It was only in the 1960s that the Quebecois turned away from the Catholic church en masse.
The Basics:
Tabarnac - "tabernacle"
Hostie - "host" (as in communion host)
Hostie toastée - "toasted host"
Câlisse - "chalice"
Interesting fact: There is a Belgian movie entitled "Calvaire" (Calvary). "Calvaire" is one of the Quebecois sacres.
Guide to swear words and phrases in multiple languages and dialects.
Added to