19

vote
325 Views Share:
Liam Neeson Films Viewed by Kathy
Movie list created by kathy
Sort by:
Showing

24

items
Decade:
Rating:
List Type:

Add items to section
Television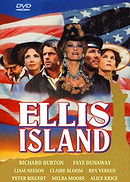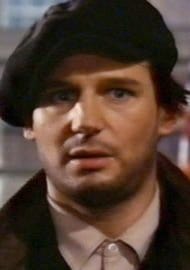 Director: Jerry London
Starring: Claire Bloom, Judi Bowker, Kate Burton, Richard Burton, Faye Dunaway, Joan Greenwood, Liam Neeson, Ann Jillian, Lila Kaye, Stubby Kaye, Alice Krige, Cherie Lunghi, Greg Martyn, Melba Moore, Milo O'Shea, Peter Riegart, Emma Samms, Ben Vereen, Sydney Arnold, Richard Aylen, Peter Banks, John Barrard, Sean Barry-Weske, Gay Baynes, Roy Beck, Ellen Blueth, Mark Burdis, Edward Burnham, Jonathan Burn, Michael Byrne, Jason Carter, Peter Childs, Frances de la Tour, Gita Denise, Vernon Dobtcheff, Billy Ehninger, Doug Fisher, David Gibson, Clark Flanagan, Stephen Greif, Michael Harbour, Jeff Harding, Adam Henderson, Julian Holloway, Helen Horton, Bill Hutchinson, Frank Jakeman, Ian Jentle, Chuck Julian, Mike Kent and Leo Kahle
The story of several immigrants from the late 1800s to the early 1910s who are trying to reach the American dream and arriving at Ellis Island hoping for a better life.
kathy's rating:

A list of the films that I have so far seen starring Northern Irish actor Liam Neeson.

Listed in alphabetical order.
Added to