23

vote
997 Views Share:
Jodie Foster Films Viewed by Kathy
Movie list created by kathy
Sort by:
Showing

33

items
Decade:
Rating:
List Type:

Add items to section
Director only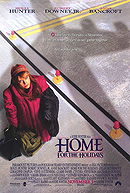 Director: Jodie Foster
Producers: Jodie Foster and Peggy Rajski
Starring: Holly Hunter, Robert Downey Jr., Anne Bancroft, Charles Durning, Dylan McDermott, Geraldine Chaplin, Steve Guttenberg, Cynthia Stevenson, Claire Danes, Austin Pendleton and David Strathairn
After losing her job, making out with her soon to be ex-boss and finding out that her daughter plans to spend Thanksgiving with her boyfriend, Claudia Larson has to face spending the holiday with her family. She wonders if she can survive their crazy antics.
kathy's rating: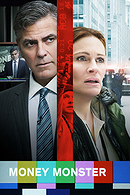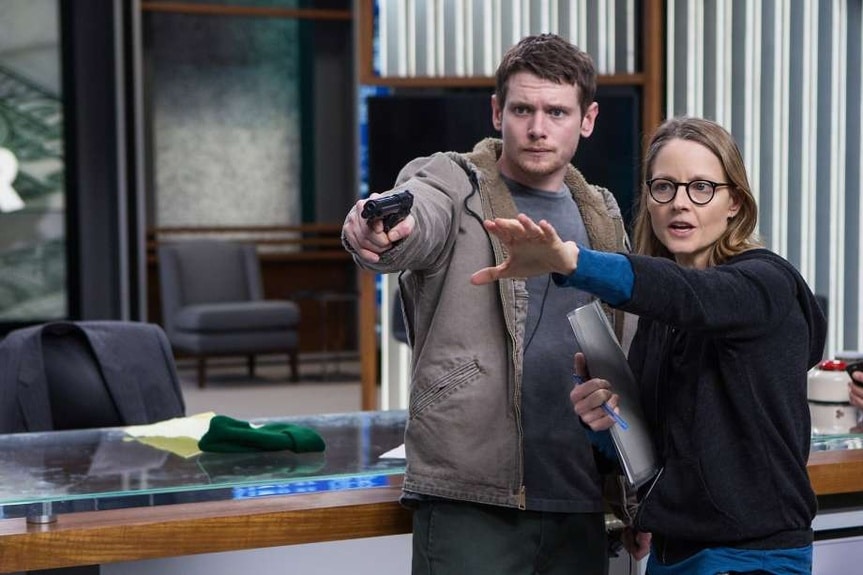 Director: Jodie Foster
Producers: George Clooney, Daniel Dubiecki, Lara Alameddine and Grant Heslov
Starring: George Clooney, Julia Roberts, Jack O'Connell, Dominic West, Caitriona Balfe and Giancarlo Esposito
Financial TV personality Lee Gates, who offers up stock advice on his hit show "Money Monster," is held hostage by a viewer, Kyle Budwell, who lost all of his money following a bad tip from Lee during his show.
kathy's rating:

Add items to section
Director only (TV)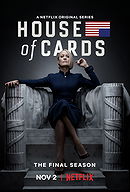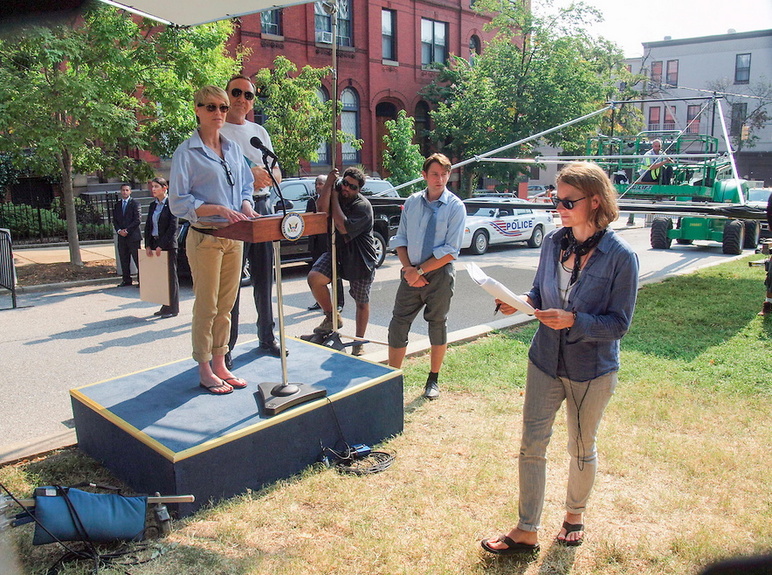 Season 2: Episode 9 - 'Chapter 22' (2014)
Director: Jodie Foster
Starring: Kevin Spacey, Robin Wright, Michael Kelly, Michel Gill, Gerald McRaney, Mahershala Ali, Nathan Darrow, Reg E. Cathey, Ben Daniels, Derek Cecil, Mozhan Marnò, Jeremy Bobb, Malcolm Goodwin, Darren Alford and Albert Jones
It becomes personal when Tusk hits the Underwood pair with a scandal. Freddy and his restaurant will be involved in it all.

Freddy is planning the expansion of his business but this ends when his son holds a photographer at gunpoint and gets himself arrested. Francis would like to help him out but Freddy refuses. Claire and Francis manipulate both Adam and the media in regards to a photograph of Claire leaked to the newspapers. Remy threatens Adam to confess the affair and he does so by leaking another photograph. However, Seth works this through by manipulating a young model that resembles Claire. In the end Adam chooses to be on no one's side.
kathy's rating: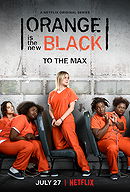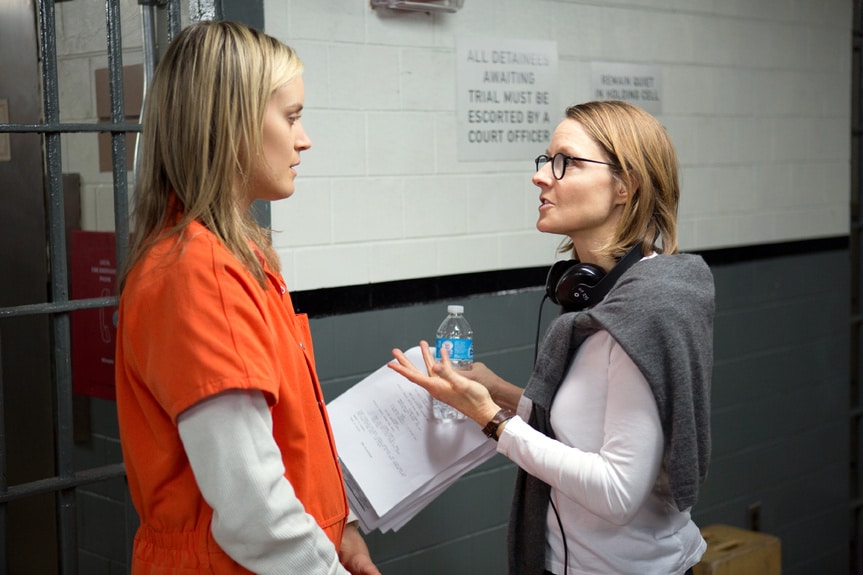 Season 1: Episode 3 - 'Lesbian Request Denied' (2013)
Director: Jodie Foster
Starring: Taylor Schilling, Laura Prepon, Michael Harney, Michelle Hurst, Jason Biggs, Uzo Aduba, Danielle Brooks, Laverne Cox, Maria Dizzia, Joel Marsh Garland, Natasha Lyonne, Arden Myrin, Michael Rainey Jr. and Deborah Rush
An inmate named Suzanne "Crazy Eyes" Warren has her sights set on Piper and makes her intentions apparent. Piper seeks advice on how to let Crazy Eyes down gently but finds that blunt honesty might be the only way. Meanwhile, we get to know a lot more about transgender inmate Sophia Burset.
-------------------------------------------------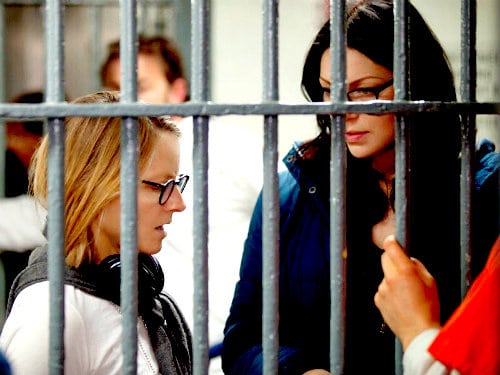 Season 2: Episode 1 - 'Thirsty Bird' (2014)
Director: Jodie Foster
Starring: Taylor Schilling, Uzo Aduba, Danielle Brooks, Michael Harney, Natasha Lyonne, Taryn Manning, Kate Mulgrew, Jason Biggs, Rebecca Drysdale, Brian Haley, Lori Petty, Deborah Rush, Todd Susman, Laura Prepon and Lolita Foster
Piper in solitary confinement (the SHU). She has been there for some time and her sanity seems to be failing. Instead of eating her breakfast she, uses it to make art all over the wall of her cell. She is then awakened and, without being given any information, is forced to board a bus and a plane to whereabouts unknown. Piper must make an extremely difficult decision which could affect the outcome of her stay in prison.
kathy's rating:

A list of the films that I have so far seen starring American actress and director Jodie Foster.

Listed in alphabetical order.
Added to