2

vote
31 Views Share:
Legends of Tomorrow - The Complete Fifth Season
Decade:
Rating:
List Type: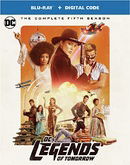 5x00 - Crisis on Infinite Earths: Part Five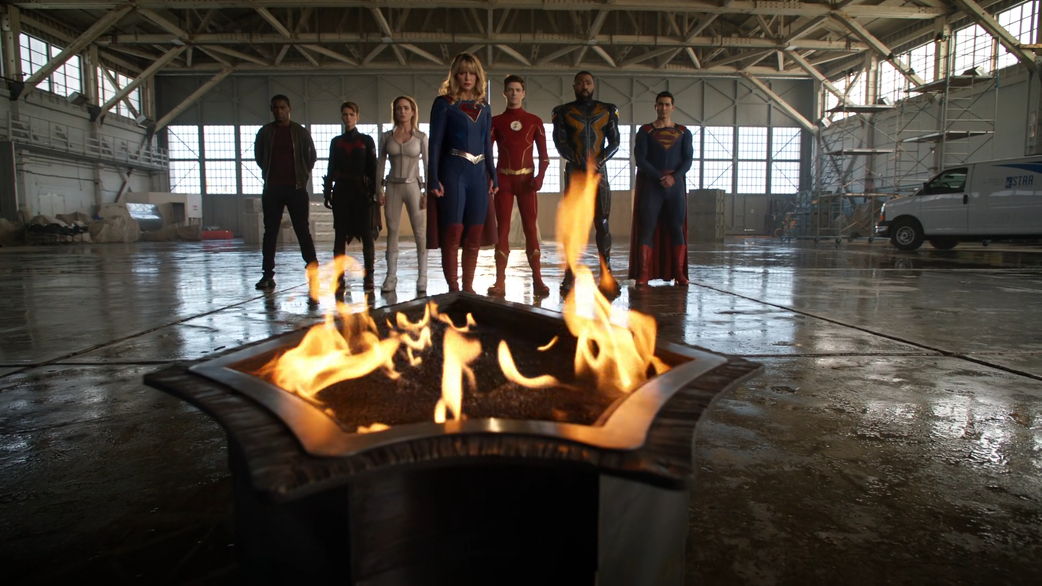 Worlds lived, worlds died. Nothing will ever be the same.


5x01 - Meet the Legends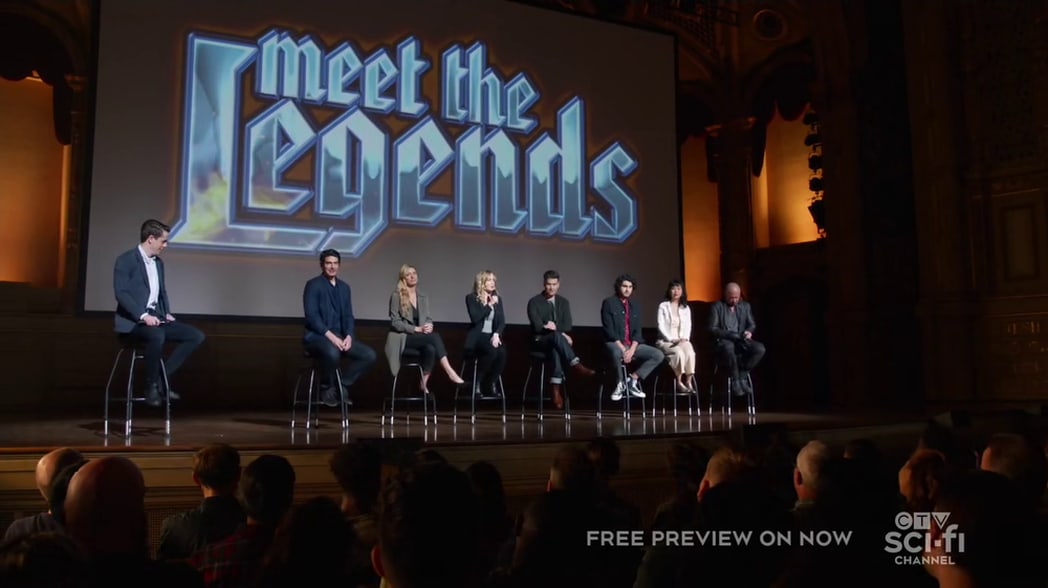 Sara, Ray and Mick are shocked to discover that the Legends have become famous. It seems that everyone except Sara is loving the spotlight, so much so that they invite a documentary crew onboard the Waverider to film them as they investigate a strange new blip in the Timeline. The Legends discover that their new problem is none other than Rasputin, who happens to be straight out of hell, and it might be tougher than they thought. Meanwhile, Constantine thinks he knows the reason behind these new blips and informs the team that it won't be easy to defeat.


5x02 - Miss Me, Kiss Me, Love Me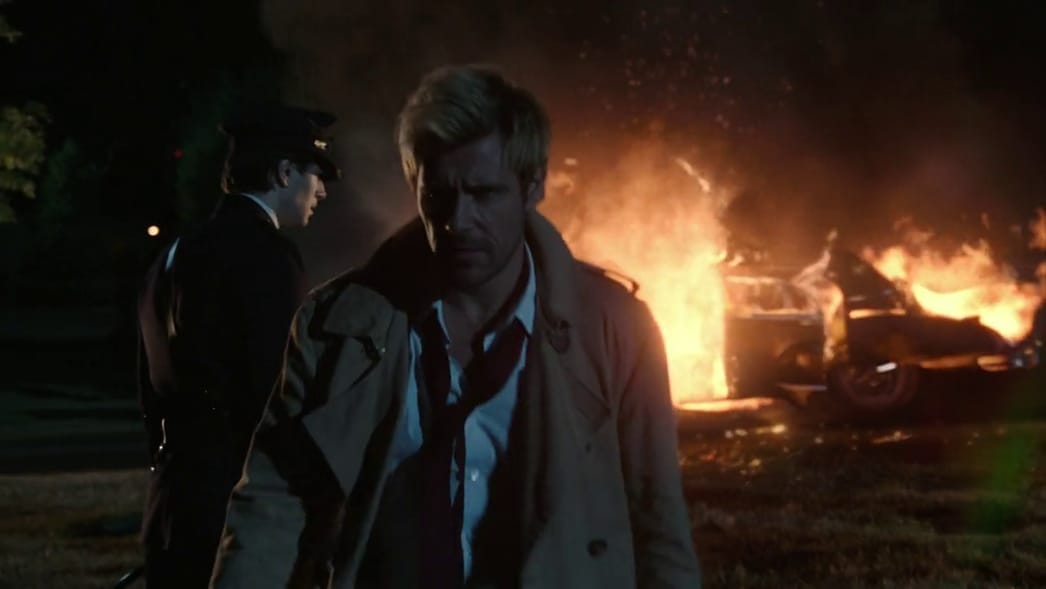 When a new blip lands the Legends in 1947 Los Angeles, it puts them on the trail of Benjamin "Bugsy" Siegel; Sara, Ray and Constantine devise a plan to capture him; Ava struggles with being on the sidelines with Rory.


5x03 - Slay Anything
When the Legends discover a new Encore, Sara, Rory and Ava end up crashing a high school reunion to attempt to stop a serial killer from finishing unfinished business. The Legends devise a plan to send Nate, Ray, Nora, Behrad and their hostage Zari, back in time to try and intervene in order to try to save everyone including them. Meanwhile, Constantine is annoyed that Charlie has been squatting in his old home, but it might be the blessing in disguise they were not looking for.


5x04 - A Head of Her Time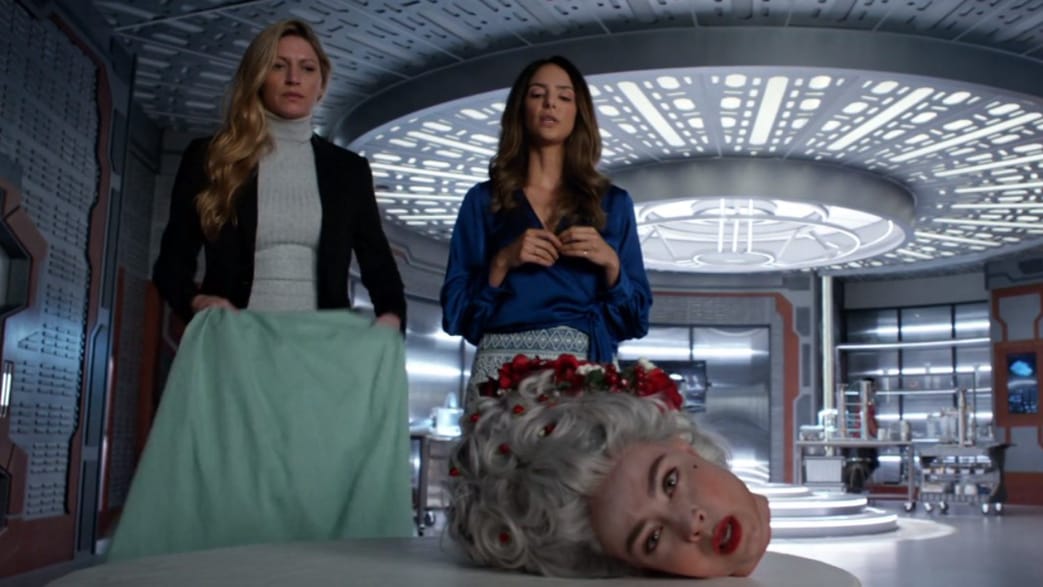 Sara leaves Ava in charge of the Legends while she heads to Star City for business. An Encore appears in 1793 France, causing a massacre. The Legends investigate, finding Marie Antoinette, who was encored after her execution. Discovering Marie has magic perfume, the Legends capture her, separating her head from her body. Not understanding how dangerous the perfume is, Zari steals it when Behrad takes her back to 2040 for her own perfume's launch. Behrad, Nate, and Ava go to stop her while Marie's body gets free and steals Mick's Heat Gun. Zari is pushed into a fountain to wash off the perfume and escorted back to the Waverider before she can damage history any further. They return just as Mick and Ray stop Marie's body and lock it in the lab, though Astra recalls her back to Hell. Zari has another flashback of her old life and talks with Ava about life's difficulties, becoming friends. Meanwhile, Constantine is tormented by the ghost of Natalie, Astra's mother and John's ex who committed suicide after he accidentally sent Astra to Hell. She reveals that the Loom of Fate is the key and Charlie knows where it is. Charlie reveals she destroyed it, just as Constantine starts coughing up blood.


5x05 - Mortal Khanbat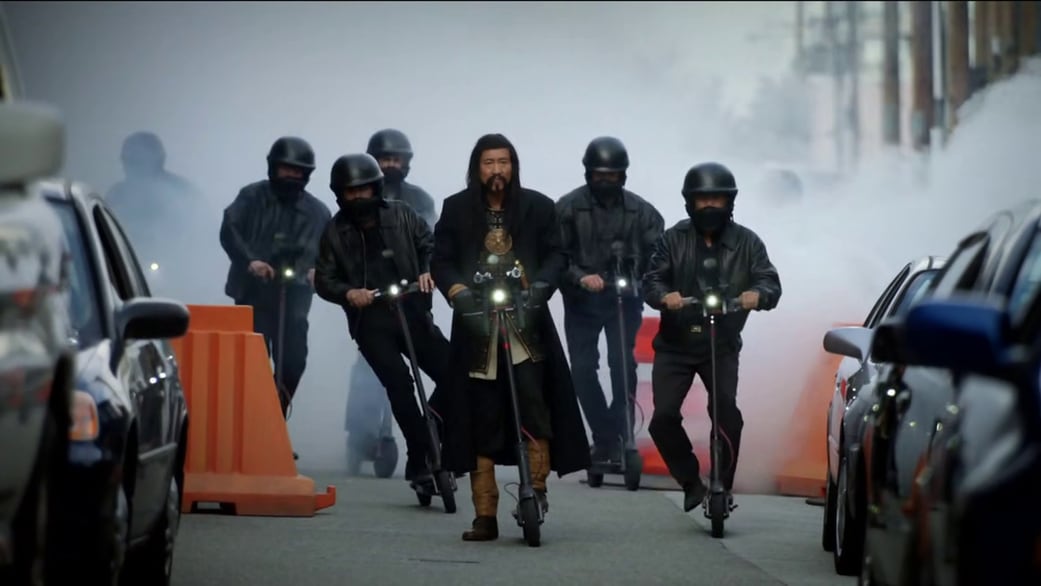 When he is diagnosed with stage 4 lung cancer, Constantine concludes Astra tampered with his soul coin and forces Ray and Gary to help him find a way to extend his life, but to no avail. Poisoning himself, Constantine goes to Hell and tells Astra that he promised her mother that he would use the Loom of Fate to save them, so she gives him his remaining years back. Meanwhile, the Legends head to 1990s Hong Kong, where Genghis Khan is attempting to start a new empire by using a hell sword and the contemporary Triads to force Prince Charles to hand over control of the city to him. Using her powers to disguise herself as Prince Charles, Charlie manages to steal Khan's sword and kill him with it. Following this, Charlie reveals to her friends that she is actually Clotho of the Fates and that she scattered the Loom of Fate across the multiverse to give everyone free will. Due to the Crisis, however, the pieces are now on Earth-Prime and her sisters are out for revenge against her.


5x06 - Mr. Parker's Cul-De-Sac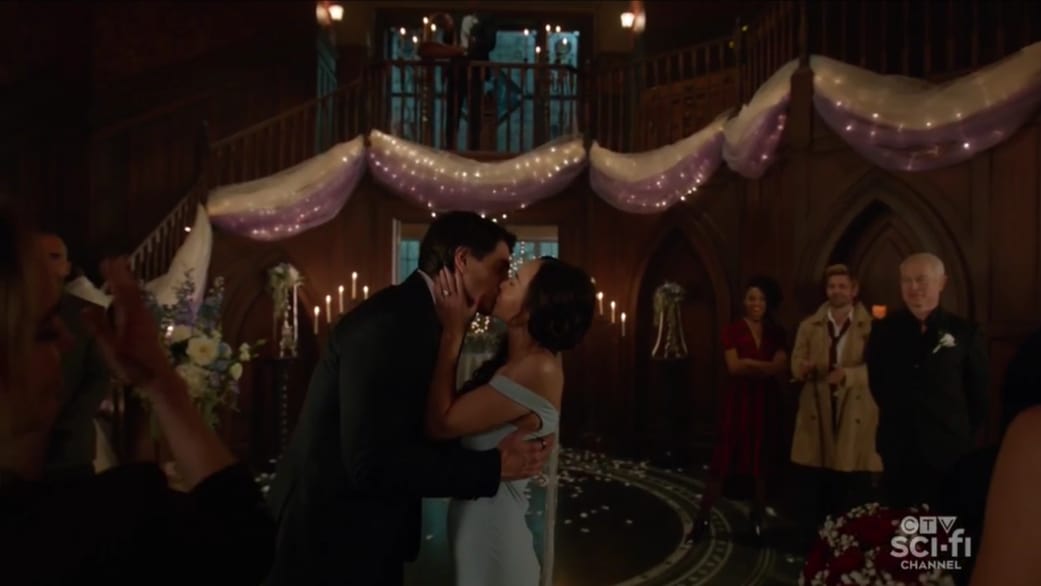 Ray plans a date night for him and Nora, but all goes awry when an Encore shows up making the team think on their feet and create a lie to keep the Encore at bay. While trying to fool the Encore, Ava learns what Sara was really doing while she was away and confronts her. Charlie and Constantine make a deal to work together, which will benefit both of them. Meanwhile, Rory is upset when he gets negative comments about his book, so Zari helps track down who the critic is, and Rory gets more than he bargained for.


5x07 - Romeo V. Juliet: Dawn of Justness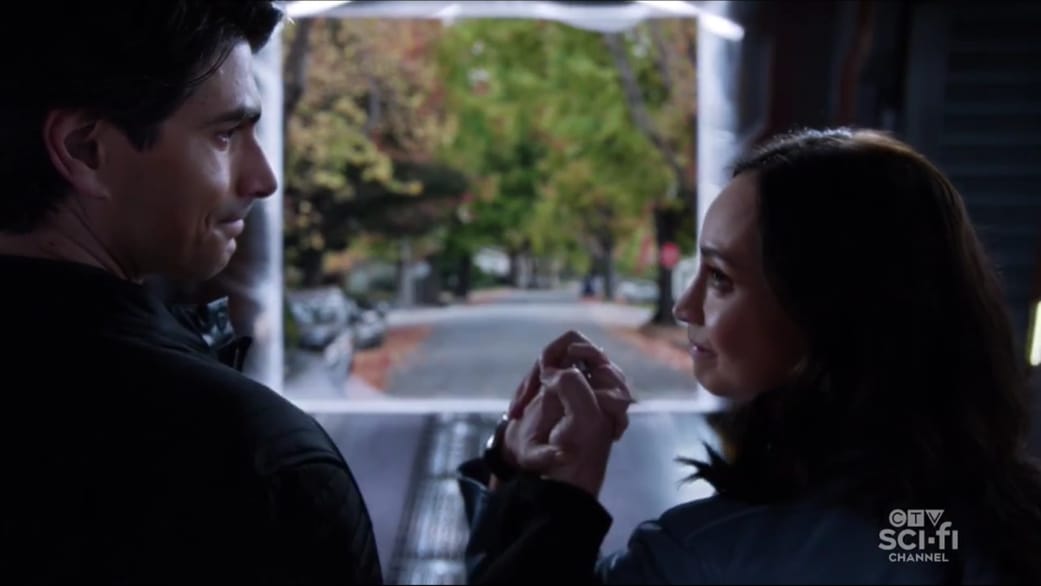 While in 16th century England to retrieve the first piece of the Loom of Fate, the Legends inadvertently inspire William Shakespeare to rewrite Romeo and Juliet as a superhero story just as he was about to write its ending. Even worse, they fail to wipe his mind correctly following a bar fight. Initially, they decide to let the playwright be as they got what they came for. However, Sara refuses to accept this and forces her team to return and convince Shakespeare to write Romeo and Juliet as intended. After his boss withdraws his actors before a performance, Shakespeare becomes despondent until the Legends offer to fill in for them. Following this, Ray and Nora leave the Legends to live their lives together. Meanwhile, Astra attains a special viewing device to spy on Constantine. However, he quickly catches on and uses a spell to knock her out. When she comes to, she realizes what Constantine is really searching for.


5x08 - Zari, Not Zari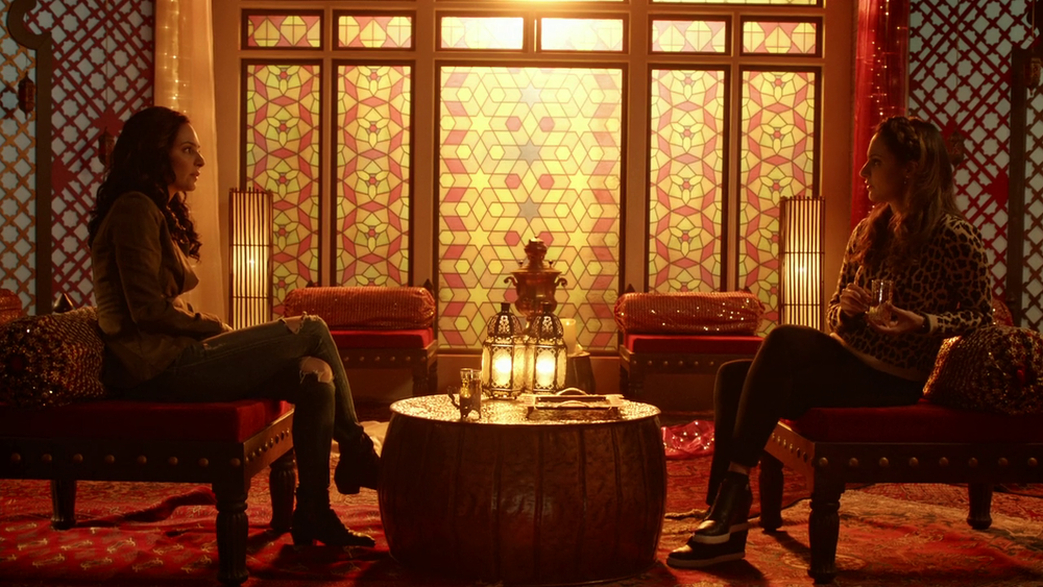 Charlie's sister, Atropos, murders her old band soon after she was recruited by the Legends. Sara, Charlie, and Constantine discover that the second piece of the Loom is hidden in the present day on the set of Supernatural. Before they can find it, Atropos attacks them and takes both pieces of the Loom before seemingly killing Sara. After she is inexplicably revived, Sara knocks Atropos into the timestream. Meanwhile, Zari tries to discover why she is experiencing memories of the previous timeline. While communing with her family's spirits inside the wind totem, she finds her past self and they discuss their different lives; reconciling their differences and granting Zari control of the totem once more. As Atropos returns to attack the Waverider, she kills Behrad, but Sara and Charlie take back the Loom pieces and defeat her once more. Elsewhere, Mick wants to improve his relationship with Lita, so he and Ava try to make memorable moments and take photos throughout Lita's life. However, Lita continues to be disappointed and Mick realizes that he needs to be more involved in her life in order to be a good father.


5x09 - The Great British Fake Off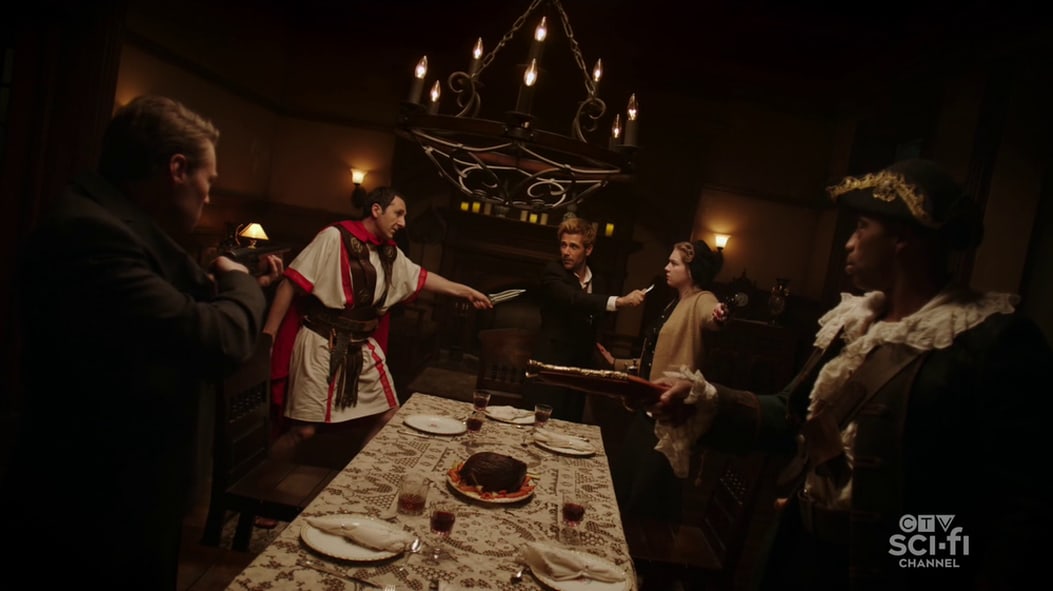 With Sara recuperating from her latest battle, Charlie starts to notice something might not be right with her; Constantine and Zari find themselves trapped in a 1910 boarding house; Ava, Gary and Rory take a trip.


5x10 - Ship Broken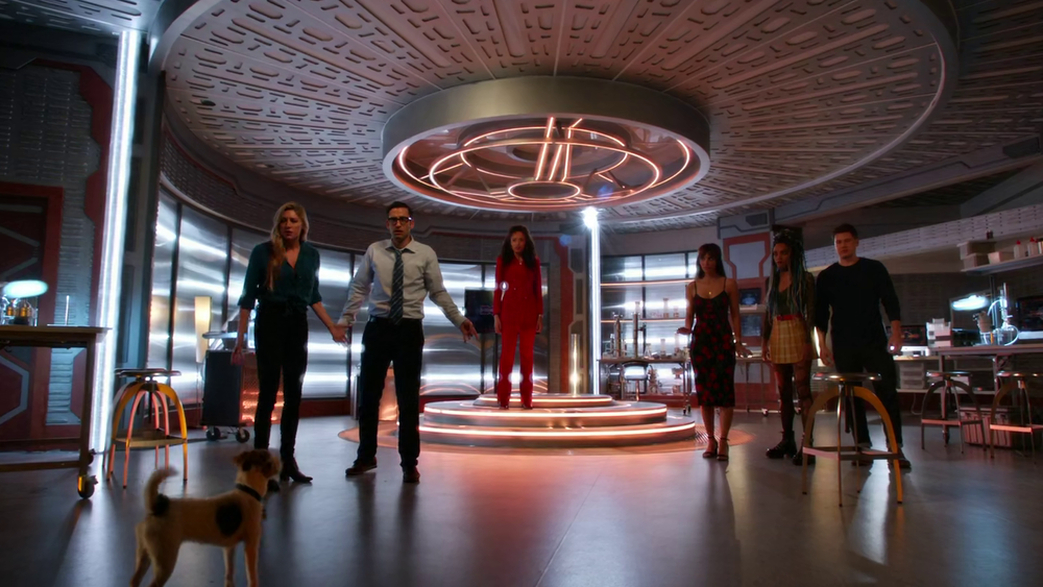 The Legends deal with a shipboard saboteur as they attempt to use the Loom.


5x11 - Freaks and Greeks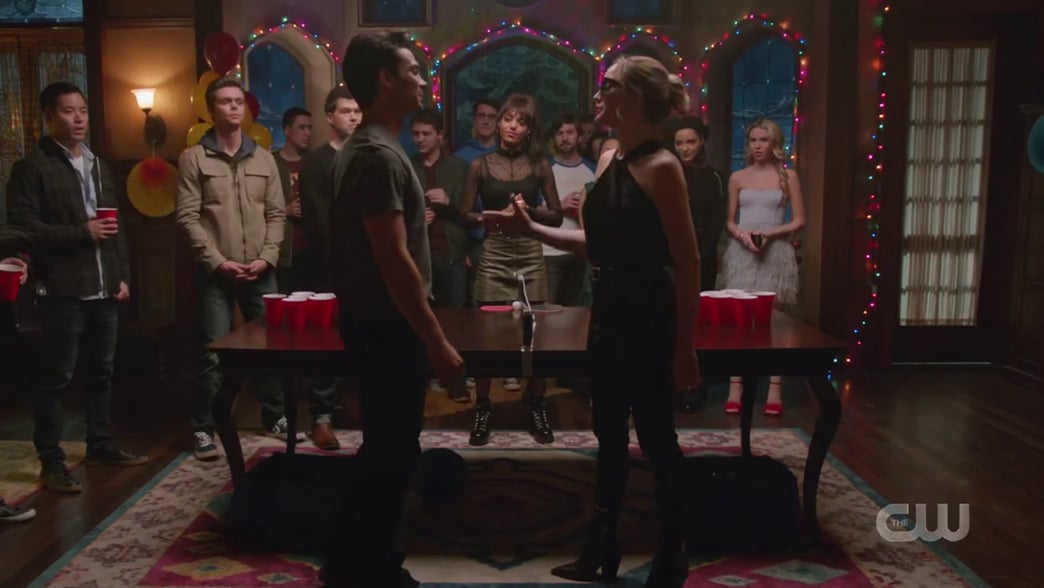 The Legends travel to Hudson University, Nate's alma mater, to enter a contest held by the Greek god Dionysus, where the winner will receive an enchanted chalice that will make its drinkers immortal for a day. Sara hopes that by achieving immortality, the Legends will be able to help Charlie use the Loom. While forming a sorority to ensure the Legends' eligibility in the contest, Nate falls under Dionysus' influence as he intends to discourage their efforts and "keep the party going," recalling how the Fates used the Loom to suppress free will. After sabotaging one of Dionysus' parties and winning a game of beer pong using her newfound cognitive ability, Sara gets the chalice and suggests that they all drink from it, to which everyone but Zari agrees. However, Astra is confronted by Lachesis, who has come to collect a favour from her.


5x12 - I Am Legends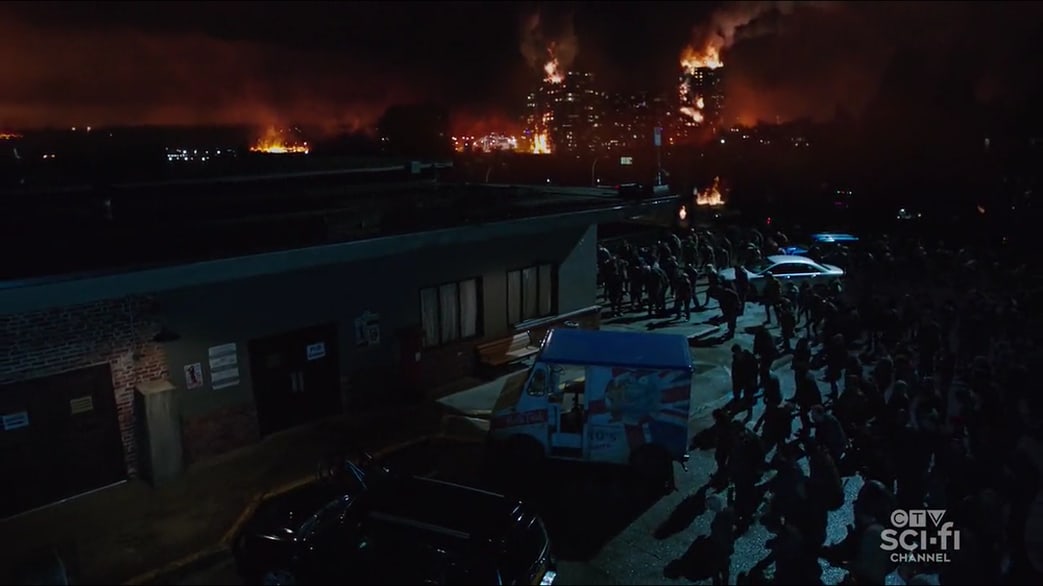 After drinking from the Chalice, the Legends have immortality for 24 hours, which gives them time to get to the Waverider and use the Loom of Fate; they get stuck at Constantine's house during a zombie apocalypse.


5x13 - The One Where We're Trapped On TV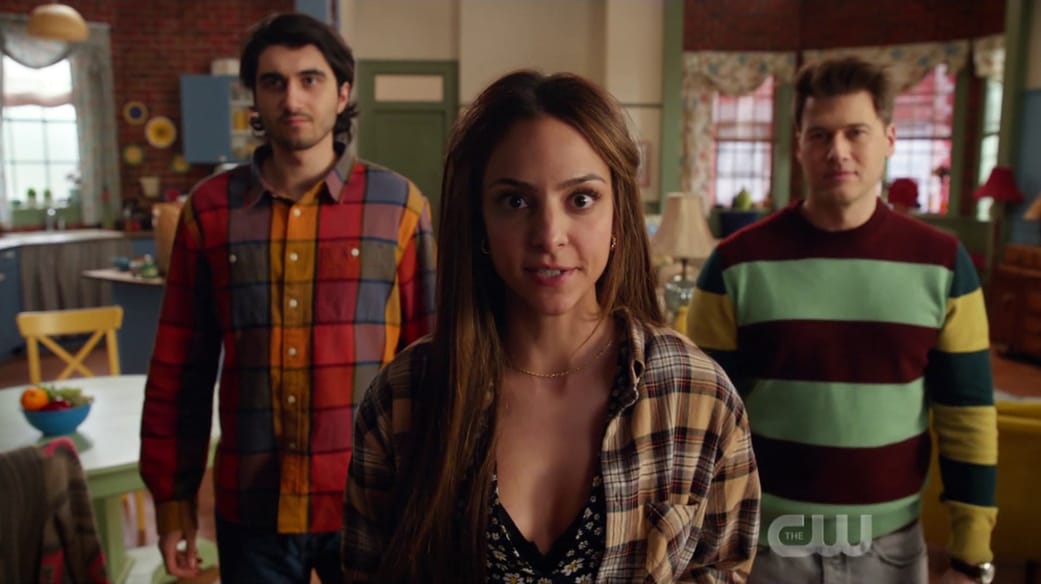 In a dystopian world controlled by the Fates, Mona, Gary, and the rest of the populace tune into television shows made by Clotho Productions, starring the Legends. While in the sitcom Ultimate Buds, Zari is possessed by her previous timeline self, who realizes their world is not real. Mona and Gary go to Clotho Productions and find their friends trapped in an algorithm and restore their memories, including the previous Zari and Behrad. Charlie reveals she crafted the algorithm for the Legends to live in to keep them safe. After Charlie uses Mr. Parker from Mr. Parker's Cul-de-sac to return the Legends to their shows, they escape by getting their shows cancelled, finding themselves on an empty TV set. Charlie offers to restore the shows and allow both versions of Zari to exist separately to try and control them, but the Legends choose free will and leave the set. Charlie tells Mona and Gary she can no longer protect her friends from her sisters because of their decision.


5x14 - Swan Thong
Infiltrating the Fates' temple, Sara kills Atropos by throwing her into the Loom of Fate, destroying it. As a result, Sara loses her powers and regains her sight. Travelling four months into the future, the Legends find Lachesis rebuilt the Loom as a smartwatch app and imprisoned Charlie in The Museum of Bad Ideas, who has been convinced that everything wrong with humanity is her fault. Freeing her and taking her back to the ship, the Legends find that the Loom really is destroyed and Lachesis is using Gideon as a cover. Lita helps Charlie see good can come from chaos and inspires her to join the Legends in shutting down Lachesis' app and killing the final Encores at the museum. Realizing Lachesis is human without the Loom, Charlie forgives her and tells her to live the one life she has. The previous timeline's Zari realizes her presence is slowly killing Behrad, so she returns to the totem. Returning to 1970s London and her band, Charlie also leaves the team. Astra begins her second chance at life by moving in with Constantine and giving him his soul coin back. Unbeknownst to the team, Sara is abducted by aliens.


Overall: 8.5/10
jordanwiles94's rating:

Season 5 of Legends of Tomorrow
Added to

2 votes
Arrowverse
(26 lists)
list by jordanwiles94
Published 2 weeks, 5 days ago

4 comments