21

vote
Couch & Duke - Their journey together 1938-1973
Sort by:
Showing

14

items
Decade:
Rating:
List Type:
There have been many great director-actor collaborations in history of cinema from Kurosawa & Mifune to Scorsese & De Niro, yet there's never been such as John Ford had with John Wayne. Their joint efforts brewed over 20 films from early silent era to such legendary westerns as The Searchers and Stagecoach. In 13 films John Wayne was the leading actor.
It's ironical in a way that John Wayne never was considered a great actor per se. And he acknowledged that himself as well saying:
"When I started I knew I was no actor and I went to work on this Wayne thing --"
It's even argued if John Ford had any real respect towards Duke as an actor before he saw Hawks'
Red River
and allegedly said to Howard Hawks:
"I never knew the big son of bitch could act"
Obviously joking, yet it's never determined really whether Ford saw Wayne's talent from the start or not and one doubts the importance of the matter for Wayne's charismatic appearance and mere powerful presence is just huge. As Howard Hawks put it:
"Camera loves some actors and some it don't"
And it certainly did love John Wayne, despite the fact he mostly did play just "John Wayne" on the screen. But that he did with utmost care and elegance. Yet I challenge anyone who claims that The Duke cannot act to see The Searchers. As did John Milius put it, and rightly so.
Their collaboration was rich and friendly and they remained a lifelong fishing, drinking and card playing buddies; had the similar passion and love for the vast frontiers of the Old American West and its beautiful scenery. John Wayne is known to have said:
"John Ford directed my life"
And in a way, I believe, it's true.
_______________________________________
In this list I include only those films in which John Ford is credited director and John Wayne plays the lead.
How the West was won
being an exception in which Wayne has a smaller role but in a segment directed by Ford.
_______________________________________
This list is inspired by similar list about Kurosawa & Mifune. Made by
Wendel
Kurosawa & Mifune – Their films together
_______________________________________
John Ford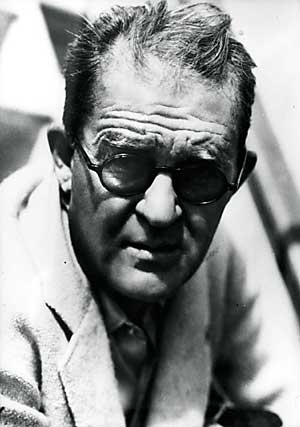 1894-1973
John Wayne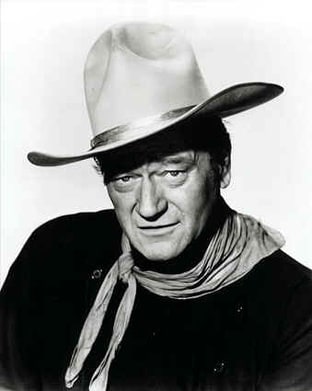 1907-1979
_______________________________________
Sources:
- Wikipedia.org
- imdb.com
- Von Bagh, Peter - Tähtien kirja (Book of Stars)
- Von Bagh, Peter - Elokuvan historia (History of Movies)
- A Turning of the Earth: John Ford, John Wayne and the Searchers (1999) -Documentary
Added to