Thanks to Listal and love that we share for movies and TV shows we "
Ella:)
(MihaM) &
Mejo ♥♫
" became great friends.. Common interests carry alongside a common taste
and we got the idea for the new joint list..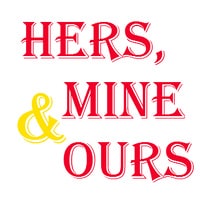 Although in some categories, due to differences in age, were harder to find a
common choice, the best thing that has
come out of this list is fun we had working
on it and a bunch of new things we learn
about each other..
We hope that you'll be entertained by studying the list too.. This is a subjective choice and we know we can not satisfy everyone's taste, but we look forward to any comments..
List and categories will be changed as we discover some
new characters..
Hers
- Choice of
Ella:)
(MihaM)
Mine
- Choice of
Mejo ♥♫
The Layout:



Who's

Character's Name
The Movie/TV Show character is from
Added to