17

vote
What Do You Think Is The Best Decade In Horror?
Decade:
Rating:
List Type:

Add items to section
The 30's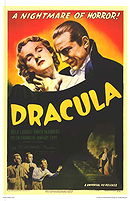 Horror Expert No. 1
Happy Vader thinks:

To me the best decade in horror always has (and always will be) the 30's!

1931 was the year everything changed: Tod Browning's Dracula starring the maestro Bela Lugosi laid all the foundations of horror to which everyone followed helplessly. The same year we had Frankenstein, directed by James Whale and starring the giant Boris Karloff, which is the first true monster film (according to me). These 2 films both forward two of the most recognizable horror icons and were light years ahead of Nosferatu, The Cabinet of Dr. Caligari & The Phantom Of The opera, all which were released in the 20's! In the same year we had the (then) repulsive thriller M which bought forward not a monster but a child murderer that bought villains to a higher level!

Following 1931, Tod Browning released probably the most controversial movie of all time, Freaks! Which starred actual 'freaks' and shocked viewers worldwide and is still doing so today! We also had The Mummy starring Boris Karloff and although not as chilling as Frankenstein but alot more creepier and a new icon was born in Imhotep!

Just like fans like to debate whether Fender or Gibson is the best guitar manufacturer and Eddie Van Halen combined both to create Frankenstrat, Edgar G. Ulmer did the same in 1934: Instead of using guitars, he called together two icons of yesteryears, Bela Lugosi & Boris Karloff, and directed Black Cat! A classic horror film and something that Stephen King would've loved to write a novel on!

Then in 1935 came Bride Of Frankentein, sequel to Frankenstein which contained the eponymous Bride, played amazingly by Elsa Lanchaster and cemented her iconic status. Not as chilly as the first but, nevetheless, helluva entertaining film!

So, in conclusion I would say that yes, we had great horror films in the 60's, 70's, 80's, 90's & the 00's but what makes the 30's horror films unique is because everything was done manually rather than relying entirely on computers and gazillion software programs. Their main intention was to shock and entertain at the same time whereas the horror movies of the today only disgust us and hardly entertains us at all!

---

Horror Expert No. 6
Xanadon't thinks:

I truly can't decide. I could make arguments or listen to arguments for the 30's, 70's, 80's 2000's and maybe even the 60's.

The 30's are iconic and introduced us to so many characters and monsters that are still part of everyone's collective consciousness and imagination. If I'd seen more 70's output I think that would maybe be my final answer because such a high percentage of the horror that came out seems to be really good and actually really frightening. (Alien, TCM, Halloween, Jaws, and several others are simply GREAT. But I'd have to see more to give it my vote. The 80's are fantastic as well, for the reasons others have stated. But there's a lot of camp and trash too, not to mention myriad sub-par sequels floating around. And the 2000's presents possibly the most garbage to wade through of any decade, but enough determination will reveal scores of very satisfying horror titles from all over the world.

The only decade that I absolutely, positively could not agree with being the best decade for horror is the 90s. I've bitched and moaned about the 90s sucking for horror before. Largely it was just a lifeless decade, horror-wise. And even many of the titles that get praised as the best horror movies aren't actually pure horror films, but horror/thriller hybrids (Silence of the Lambs, The Sixth Sense, Jacob's Ladder, Stir of Echoes, Cape Fear, etc.) Much of the output came from major studios with big-name actors, and there just doesn't seem to be a lot of creativity or cutting-edge independent horror from the U.S. or overseas markets. Pure horror that was actually good really tough to find and besides Cemetery Man, Dead Alive, Scream, and maybe Audition I have a hard time thinking of any real notables off the top of my head.

So yeah, I don't feel comfortable voting for any one decade, but I give the 90's my anti-vote!

Add items to section
The 70's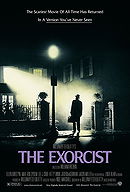 Horror Expert No. 2
Propelas thinks:

wow!

Difficult but i say 70s

Exorcist
Halloween
Jaws
Alien
Carrie
Who Can Kill A Child
I guess

---

Horror Expert No. 7
Talia_Sparkle thinks:

I'd go for the 70s as well. That was when special effects really came into play, and censorship allowed films to be more graphic and psychologically disturbing. Also, I think the films from this decade really helped cement the traditional elements of the genre, and a vast number of the horror auteurs were starting out then too.

examples:
Halloween
The Exorcist
Alien
Don't Look Now
Shivers
Jaws
Suspiria

Add items to section
The 80's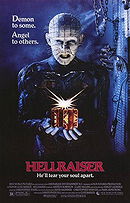 Horror Expert No. 3
The Giraffe thinks:

I have to go with the '80s for best decade. While the horror market suffered at times from oversaturation (especially slashers), the '80s produced a lot of entertaining horror films, launched several series with strong beginnings (Elm Street, Evil Dead, Hellraiser, Friday the 13th, Poltergeist), and best of all wasn't plagued with unnecessary remakes (which is what disqualifies the 00s for me despite all the great indie & non-US horror released). Plus that's when Stephen King's work started getting adapted more often, usually with very entertaining results (The Shining, Creepshow). I also feel like the special effects really picked up during the '80s (see all of the above, the ones below, and everything Tom Savini touched).

See also: The Vanishing, An American Werewolf in London, The Thing, and The Fly

(sorry, couldn't limit myself to just a couple examples haha)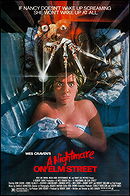 Horror Expert No. 4
Jay-Jay thinks:

Have too be the 80s for me as well. In the 80s we were introduced to two of the most iconic horror movie characters of all time in Freddy Krueger and Jason Vorhees. Not too mention Poltergeist(sp?), Fright Night, American Werewolf in London, Silver Bullet. Thats just a few of the many great horror movies that came out in the 80s

Add items to section
The 2000's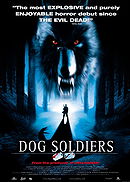 Horror Expert No. 5
The Major thinks:

I'll go with the decade of 2000-2009. There were a a lot of remakes and prequels, but there were quite a few gems too. Off the top of my head:

May
The House Of The Devil
Outpost
Dog Soldiers
The Descent
You can submit your answers right here:

Click here and submit!

The will add the other decades if anyone chooses that decade!

1.Happy Vader = 30's
2.Propelas = 70's
3.The Major = 2000's
4.Giraffe = 80's
5.Jay-Jay = 80's
6.Xanadon't = 30's, 70's, 80's and 2000's
7.Talia_Sparkle = 70's
Added to