Sort by:
Showing

30

items
Decade:
Rating:
List Type:

Add items to section
Early inspiration and film serials

Add items to section
West / Ward era

The first TV series featuring the character. The series took a family-friendly campy approach. Title sequence, theme music, cliffhangers, fight scenes, dialogue and numerous entire episodes have became (in)famous. On the other hand, during its three-season and 120 episode run it truly launched Batman into public consciousness. Some characters created for the show, such as Chief Miles O'Hara, went on to appear in the comics.

Batman: Adam West
Robin: Burt Ward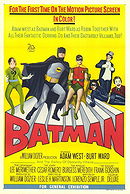 This feature film spin-off of the series was Batman's first full-length cinema adventure. It was filmed between seasons one and two. For its style, see the TV series mentioned above - or the picture below, where Batman battles against a shark.
Batman: Adam West
Robin: Burt Ward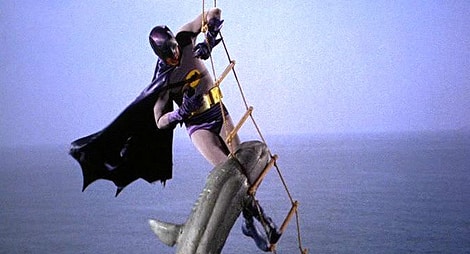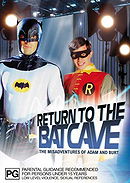 In a fourth wall -breaking return to their classic roles, Adam West and Burt Ward are in a search for a stolen Batmobile set piece, while young actors re-act events that took place during the filming of the series.

(in flashback scenes)
Batman: Jack Brewer
Robin: Jason Marsden


Add items to section
Burton / Schumacher -era

Add items to section
Nolan era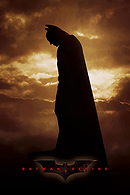 After an hiatus of eight years the Caped Crusader returned to theatres … to start his career as the protector of Gotham. Under Christopher Nolan's supervision the film series was rebooted with darker and more realistic tones than the ones used previously.

Batman: Christian Bale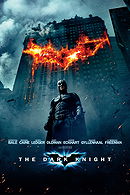 With his wildly anticipated and critically acclaimed sequel to Batman Begins Chris Nolan continued to work in a dark, yet realistic world. The Dark Knight crossed over billion dollars world-wide, making it the fourth highest-grossing film at time - what can I possibly say that hasn't already been said?

Batman: Christian Bale
Last of the Nolan series, but very likely Warner Bros. won't let the Caped Crusader slip away even after Nolan and Bale have left the franchise.

Batman: Christian Bale

Add items to section
Animated TV series and films

Add items to section
Miscellanous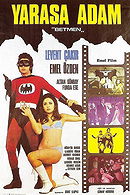 A Turkish rip-off which has very low production values. For more Turkish lack of imagination, see
Turkish Delights
by Tumppimies.
"Bedmen": Levent Çakir
"Berobin": Hüseyin Sayan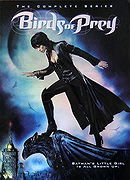 Batman's legacy lives on in a TV series featuring several supporting characthers from the franchise, the main character being the daughter of Batman and Catwoman.

No Batman or Robin.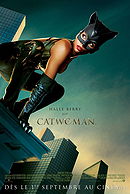 Development for Catwoman's spin-off film began right after Batman Returns, with Michelle Pfeiffer returning as the titular character and Tim Burton attached to direct. The project set course to development hell, saw many different directors, scripts and main actresses. Finally, the Batman spin-off without Batman was released in 2004 starring Halle Berry and directed by Pitof. The result is even worse than Batman & Robin.

No Batman or Robin.
Batman, a combination of Zorro and Sherlock Holmes, is a superhero created by artist Bob Kane and writer Bill Finger in the late 1930s. After his first appearance in Detective Comics #27 in May 1939 he has become one of the most famous comic book superheroes, who appears not only in comics, but in films, TV and video games as well. His popularity is often explained by the fact that unlike several other comic book superheroes he has no superpowers what-so-ever, and even though in "real life" he is billionaire Bruce Wayne, he has to trust his strength and intellect to defeat the powers threatening Gotham City, which sets him apart from several other comic book heroes.
The list begins with some films that influenced the creation of Batman. On the other hand, I'm not counting parodies or fan films since there are just too many to list. Also, to be listed, the focus of the movie / TV show must must be on Batman (or some other key figure of Gotham City). There have been countless cross-overs and ensemble films (such as SuperFriends and JLA movies) but since they are not specifically about Batman, they're not listed. Otherwise, the list would get really confusing.
* * *
My related lists:
Die Hard and related films (trivia)
Added to

14 votes
Batman
(31 lists)
list by Abhi
Published 10 years, 9 months ago

6 comments