Sort by:
Showing 1-

50

of

82
Decade:
Rating:
List Type:
Load more items (32 more in this list)
Luc Besson is a French film mogul: directing, writing, producing and releasing films through EuropaCorp he has founded with Pierre-Ange Le Pogam. There hasn't probably been a single major modern French film or film series Besson hasn't somehow contributed to. As a director his style includes boy-like enthusiasm, breathtakingly beautiful visuals and somewhat childish sense of humor. His films also seem to be some sort of love stories, more or less twisted.
As a director Besson is probably mostly known for his hits in the 90s (La Femme Nikita, Léon, The Fifth Element) and cinéma du look -style ("style over substance, spectacle over narrative" / Guy Austin: Contemporary French Cinema). As a writer and producer he is mostly remembered for action films (such as Taxi quadrilogy, Transporter trilogy, District 13 films, Unleashed/Danny the Dog and Taken) but has contributed to several other genres as well. Directors Louis Leterrier and Pierre Morel, who are now moving or have already moved to Hollywood, started their directorial careers in Besson stable.
Also (films not found in Listal):
- Two Lions in the Sun (1980): trainee assistant director
- Les bidasses aux grandes manoeuvres (1981): assistant director, casting director
- L'Avant dernier (short film, 1981): director, writer, producer, actor
- The Big Carnival (1983): second equipment director
- Taxi Boy (1986): technical advisor
- Jeu de vilains (1988): producer
- Cour Interdite (1999): executive producer
- Cheeky (2003): producer
- Bunker Paradise (2005): producer
- Imposture (2005): producer
- Un château en Espagne (2007): executive producer
- La mécanique du coeur (2011): producer
- Lock Out (2011): producer
- Colombiana (2011): producer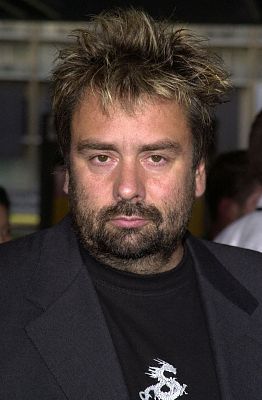 Added to

11 votes
French Directors
(27 lists)
list by Mr. Saturn
Published 11 years, 7 months ago

1 comment

12 votes
Filmography's
(101 lists)
list by Drako Z
Published 11 years, 7 months ago

1 comment