The Observer's 100 greatest novels of all time
Sort by:
Showing 1-

50

of

100

Add items to section
Read

Add items to section
Read parts

Add items to section
Know a bit

Add items to section
Heard about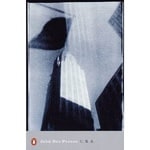 The young man walks fast by himself through the crowd that thins into the night streets; feet are tired from hours of walking; eyes greedy for warm curve of faces, answering flicker of eyes, the set of a head, the lift of a shoulder, the way hands spread and clench; blood tingles with wants; mind is a beehive of hopes buzzing and stinging; muscles ache for the knowledge of jobs, for the roadmender's pick and shovel work, the fisherman's knack with a hook when he hauls on the slithery net from the rail of the lurching trawler, the swing of the bridgeman's arm as he slings down the whitehot rivet, the engineer's slow grip wise on the throttle, the dirtfarmer's use of his whole body when, whoaing the mules, he yanks the plow from the furrow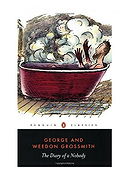 We settle down in our new home, and I resolve to keep a diary. Tradesmen trouble us a bit, so does the scraper. The Curate calls and pays me a great compliment.
Load more items (50 more in this list)