Little Women (Penguin Popular Classics)
Written by
Lists

83 votes
1001 Books You Must Read Before You Die Pt. 1
(165 items)
list by chuckmuck
Published 14 years, 9 months ago

7 comments

32 votes
The Observer's The 100 Greatest Novels of All Time
(100 items)
list by coroner
Published 14 years, 7 months ago

1 comment

27 votes
The 100 Greatest Books Ever Written
(100 items)
list by AFIoscar
Published 12 years, 11 months ago

1 comment


16 votes
1,000 Greatest Books I've Read...[ongoing]
(343 items)
list by ToonHead2102
Published 11 years, 3 months ago

3 comments
Pictures
Manufacturer: Penguin Classics
Release date: 25 January 2007
ISBN-10 : 0140621199 | ISBN-13: 9780140621198

Tags:
My tags:

Add tags
Update feed


JxSxPx
added this to a list
5 years, 9 months ago

Esquire's 80 Books Every Person Should Read (80 books items)
"In a word: Jo-Effing-March. She's the ideal early blueprint for strong, willful young women who will likely turn out to be writers."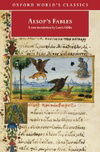 1,001 Books You Must Read Before You Die (1001 books items)
" book: YA Alcot Louis e-book: https://bit.ly/2GXAclt"