underrated & overrated movies from 2000 to 2011
Sort by:
Showing

24

items
Decade:
Rating:
List Type:

Add items to section
Underrated

Add items to section
You should probably not be here...whatev'
Successfull yet somehow underrated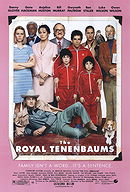 This was generally well received by critics AND public, and that should be enough...but I really feel like it's not!
I feel like this is a somehow forgotten masterpiece...but probably I'm talking like this because this is one of my favorite movies ever and it's particularly dear to me...
This is Wes Anderson at the top of his game (also: you'll never see Ben Stiller in a movie as great as this).
Amazingly written and directed.
Zenn's rating: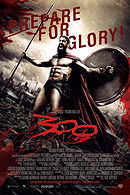 THIS...IS...ACTUALLY-PRETTY-GODDAMN-COOL-SO-STOP-BEING-PRETENTIOUS-BITCHES-ABOUT-IT!! (then I kick you and you fell down a pit! Fuck yeah!)

I know this was actually a huge success, but I'm just tired of reading people (especially some critics) bitching about how actually "dull", "stupid" and "inaccurate" this is...Down here there's even a certain amount of people saying that this is a movie for "hot-headed fascists".
So, since I think this is all bullshit, and since the movie is somehow snubbed by a lot of 'cinephiles', I thought...whatever! I'm putting this on my list!

"300" is a very effective adrenalinic flick...is it over-the-top? Of course it is, that's the all point!!
It's over-the-top and yet it's not ridiculous; matter of fact: it's pretty epic.
The only parts of the movie that I didn't quite enjoyed are the ones out of the battlefield (and believe me when I say I'm not a huge fan of long-lasting action or battle scenes).
The fantastic, supernatural and excessive elements of the movie (that's based on a graphic novel, we all know that, so stop blathering about realism and history) are pretty funny, a nice touch actually.

As for the "ethical" and "political" accusation, not that I usually care about this kind of criticisms, I find 'em simply inappropriate, just get over it.
Zenn's rating:


Add items to section
Overrated
(I am probably going to be a bitch about it, I'm just having fun!)

Add items to section
Let's Also Remember
two more movies...there's just too many of them!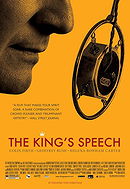 ...I mean...it's ok...a classic story set up in a classic environment, with some reminiscence of "My Fair Lady"...
The writing and the directing are ok, the actors are pretty good, the characters are not bad...but fuck me was that corny or what?!
Zenn's rating: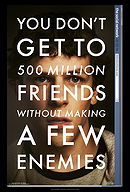 This movie is cool and enjoyable (kind of slow here and there), but I was really surprised by all the fuss it created. Surely that was more facebook(-as-a-social-phenomenon)-related than about the movie itself, since there is nothing really unique or remarkable about it.
"it's representative of a generation"...is it? Really? That much?!
Well it sure ain't anything new or exciting, stylistically nor narratively.

I like Fincher but time made him quite manneristic.
Zenn's rating:
So this is my first list, and it's a classic one: "Some of the most underrated - overrated" movies from 2000 to 2011.
It's pretty random, but it's true to the core.

Why the year 2000? Because I'm lazy as shit and "2000" sounded like a good starting point!
"But why 2000-2011? why not 2000-2010?" you may ask!
Well...there are 2 easy answers for that:
A) Why not?! B) I had to put "Limitless" in this list because I fucking hate that shit so much!

That being said, this list is based on: personal feelings & opinions, reviews & votes, general recognition.
In other words: lots of movies are in here for completely different reason, there are movies that I think deserved way more attention; movies generally liked by the pubblic, not so much by the critics; movies generally liked by critics, not so much by the public; the same thing (reversed) is going on for both the categories.

Just keep in mind "overrated" doesn't necessarily means 'shitty' and "underrated" doesn't necessarily means 'masterpiece'...except when I spacifically say so!
Added to

16 votes
Roman's Great Lists List
(77 lists)
list by PulpRoman
Published 9 years, 5 months ago

2 comments