Sort by:
Showing

13

items
Decade:
Rating:
List Type:

Add items to section
...also...
these are not quite the case...but I want 'em on my list.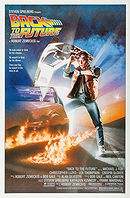 THE LIBYANS!

Why isn't this with all the others?
because I don't really think this scene is that important, peculiar or characterizing; sure, it's a classic quote, but that's it!
This is actually here only because I still remember the second time I was about to watch this movie, this scene was the only thing I remembered about it...this one and the one on the clock, in the end. But that's just because the first time I watched this I was 4 years old, I didn't know who the fuck these so called 'libyans' were and why in the hell they were shooting to the funny-looking old guy! I was very sad about it...


Zenn's rating: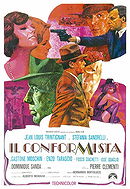 This movie is beautifully shot, deep and conceptual. Extremely nice to watch...
...and than there's this scene featuring blind guys partying and fighting (well...at least trying to...) that just blew me away!
Too bad I couldn't find it on the internet.

Why isn't this with all the others?
Like with "The Libyans!", I don't really think this is that important or characterizing (it's peculiar though, that's for sure).
It wasn't even part of the original version of the movie, it was added in 1993.
Zenn's rating:

There are some sequences, scenes or, sometimes, just images, that perfectly summarize a movie and/or its mood; other scenes are so peculiar, characteristic or unique that, alone (or almost alone), save the rest of the movie from itself. There are movies that owe almost (sometimes literally) everything to those scenes.
So this are few memorable moments that, in my opinion, made the difference to, "enclosed", or were necessary to end, the movie they're in.
Added to