4

vote
83 Views Share:
Legends of Tomorrow - The Complete Fourth Season
Decade:
Rating:
List Type: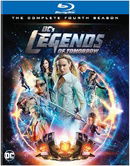 4x01 - The Virgin Gary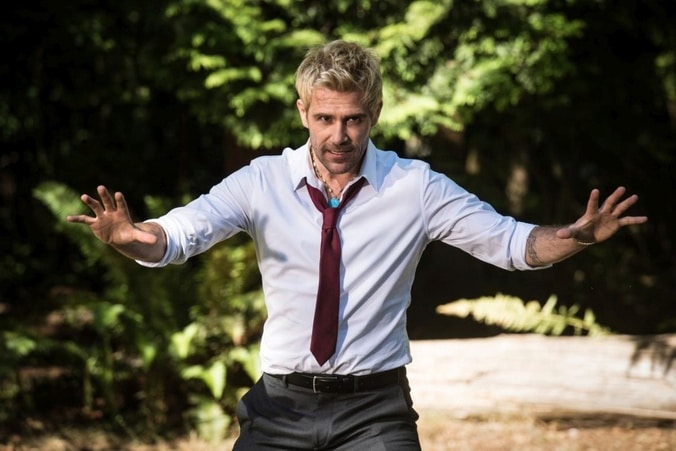 After the Legends defeated Mallus and wiped the final anachronism from time they find themselves in unfamiliar territory with the Time Bureau. All that changes when Constantine informs Sara of a new magical threat that leads the team to Woodstock. Constantine thinks he knows how to defeat the new threat but will need the help of the team and their special klepto talents to help with his spell. Meanwhile, Nate and Rory go on an adventure leaving Nate facing someone from his past.


4x02 - Witch Hunt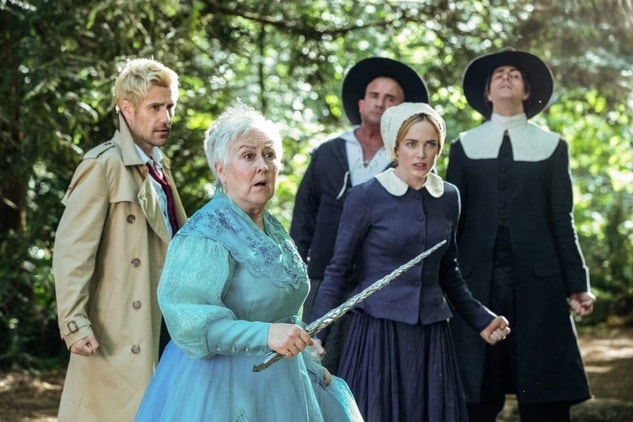 When the magical Time Seismograph goes off, the team finds themselves headed to the Salem witch trials. Sara notices that Zari is taking the case personally when she promises to save a mom, who is being accused of being a witch. However, the team quickly learns that there is a magical creature in the town creating problems they hadn't been expecting. Meanwhile, Nate and Ava work together to try to keep their Time Bureau funding by proving to them that magic exists.


4x03 - Dancing Queen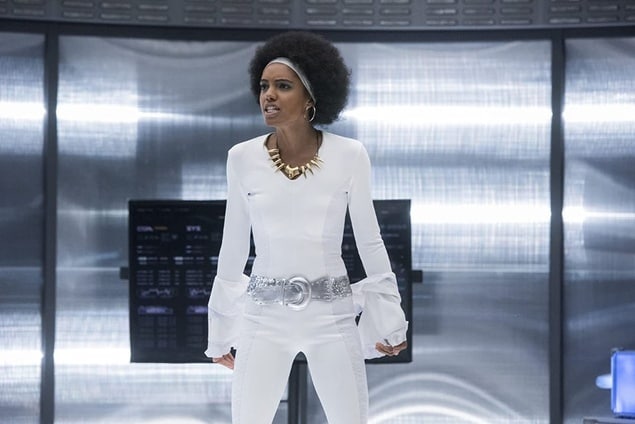 When the Legends discover a fugitive is hiding in 1970's London, they realize he is part of a gang that is targeting the British Monarchy. Trying to stop the gang, they realize someone from the Legends must infiltrate them. Surprising everyone, Ray is the one to gain their trust after he is put through a series of tests with help from Sara and Rory. Meanwhile, Gary shows Nate the ropes at the Time Bureau, but it turns out to be anything other than an ordinary day at the office.


4x04 - Wet Hot American Bummer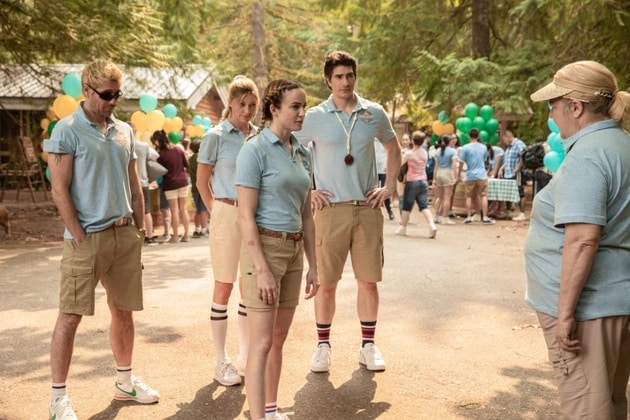 When the Legends discover that kids at a summer camp have disappeared, Sara, Ava, Ray and Constantine find themselves as the new camp counsellors.


4x05 - Tagumo Attacks!!!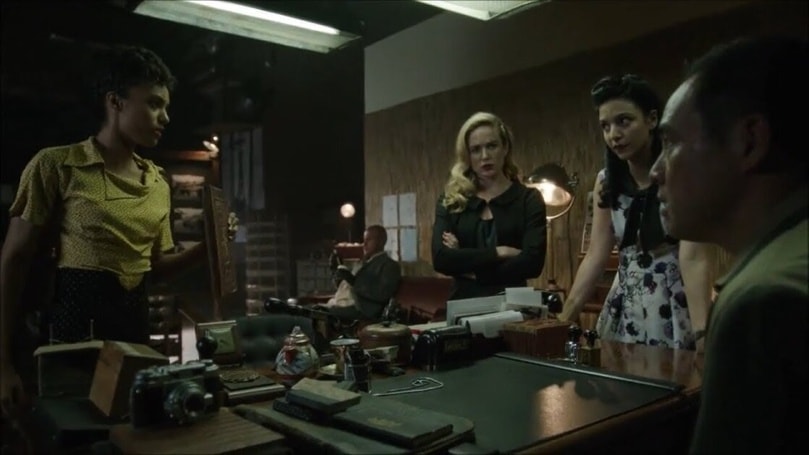 A new fugitive is loose in 1951 Tokyo; as Constantine struggles to recover, Ray must look outside the team for help; Ava joins Nate and his family for an unconventional Thanksgiving dinner.


4x06 - Tender Is the Nate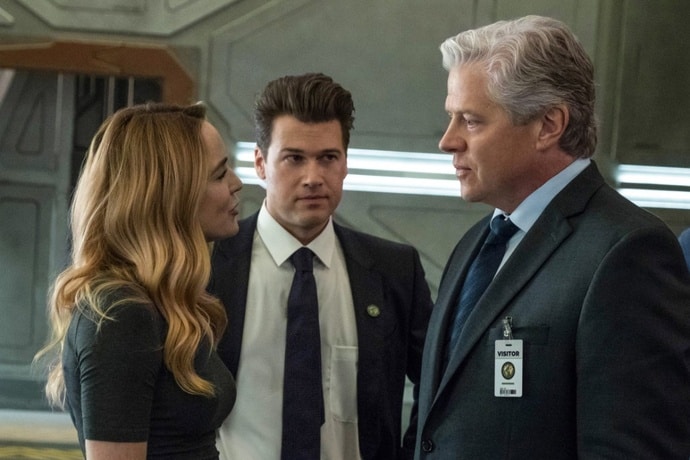 Hank Heywood confronts Ava about the spending habits of the Legends; Mona tries to make a good impression with Ava, but her eagerness gets her and Ava stuck in a cell together.


4x07 - Hell No, Dolly!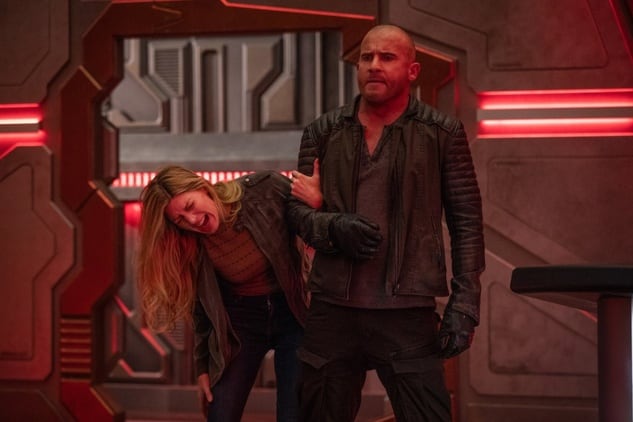 Sara tries to help Rory and Ava to get along, while a new magical creature attacks the Legends. Meanwhile, Constantine is forced to confront his tragic past and Mona has a crush on someone she works with.


4x08 - Legends of To-Meow-Meow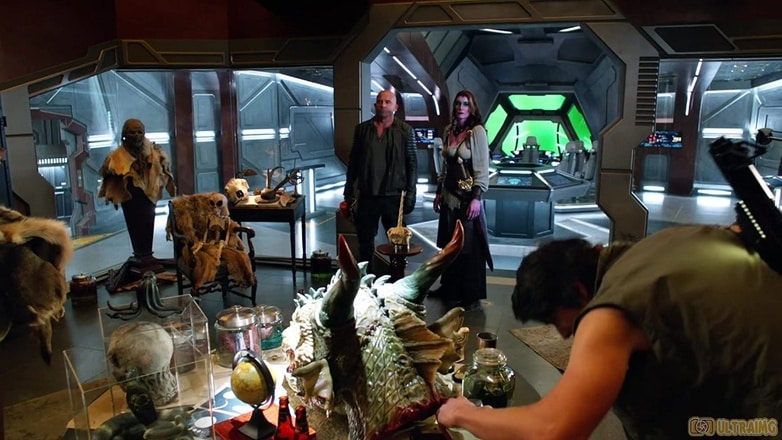 After Constantine breaks the cardinal rule, he, Charlie and Zari try to deal with the ramifications without telling anyone else.


4x09 - Lucha de Apuestas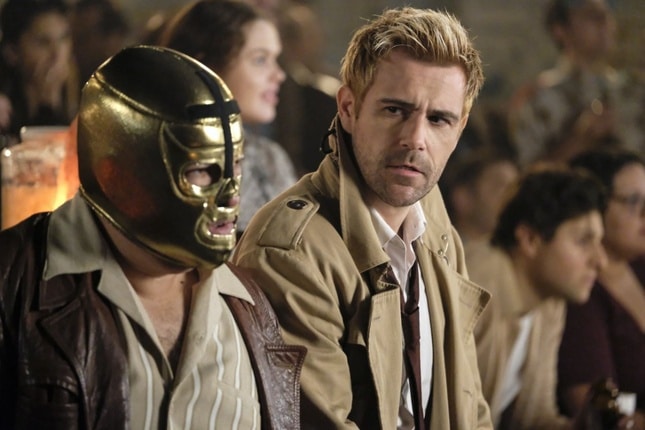 When the Legends hear that Mona has let a fugitive go, they must head to 1961 Mexico City to clean up her mess. Mona tries to convince the Legends and the Bureau that the people responsible for releasing the fugitive were some mysterious Men in Black and not her. With no evidence to back up her theory, the Legends must decide if they should trust her and go against the Bureau. Meanwhile, Nate and Zari go on a recon mission to find out what Hank might be hiding from everyone.


4x10 - The Getaway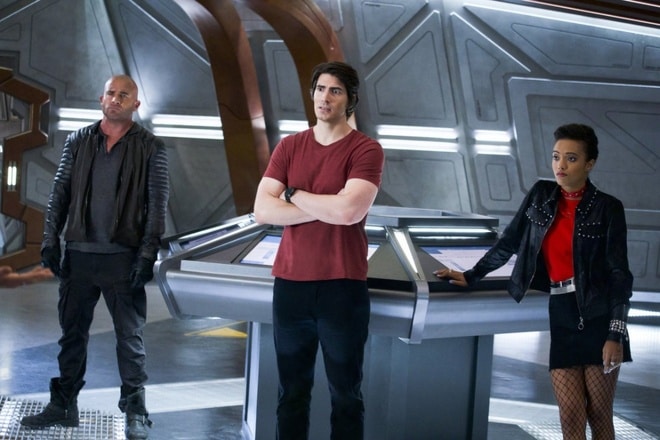 When Hank commandeers the Waverider in 1973, the Legends find themselves on the run in an RV after kidnapping the President who is only able to tell the truth. With the help of Constantine, they discover the reason that none of them can lie making for an uncomfortable family road trip. Meanwhile, Nate and Zari, with the help of Nora and Gary, work together to find out what Hank is really up to.


4x11 - Seance and Sensibility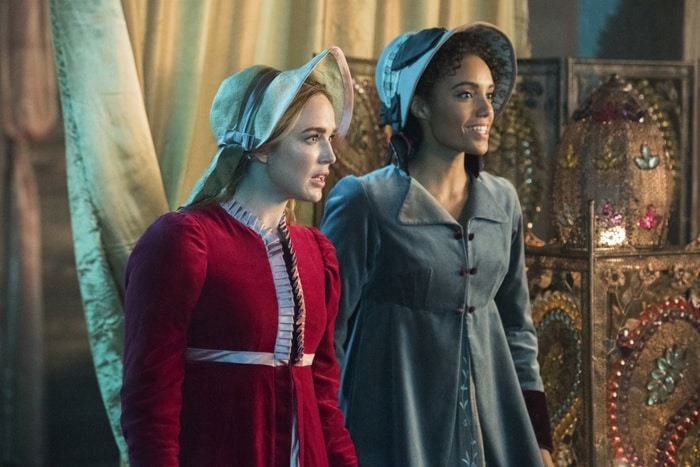 When Mona discovers that her favorite author, Jane Austen, might be at the epicenter of a magical alert, Mona, Sara, Charlie and Zari find themselves in 1809.


4x12 - The Eggplant, the Witch & the Wardrobe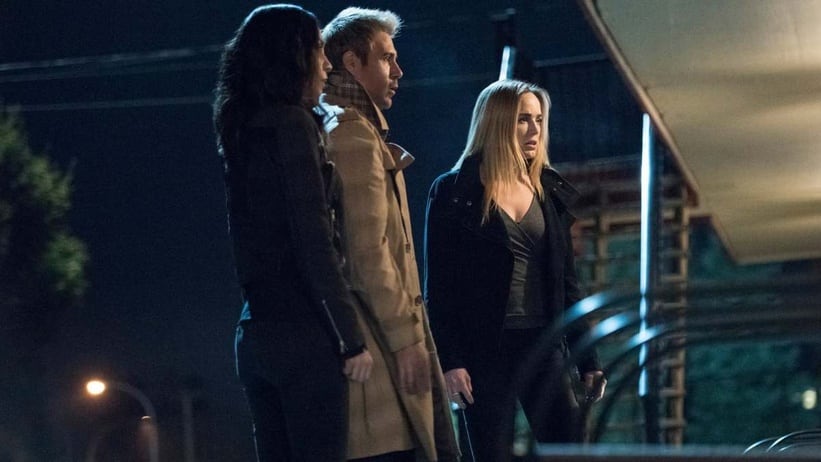 With darkness on the rise in 2019, the team realizes that a new host of problems have risen as they have been cleaning up history. Sara tries to save Ava from a fate worse than death while battling her own demons. Nora and Constantine, work together to take down a powerful demon. Meanwhile, Zari gets unsolicited advice from Mona, Charlie and even Rory.


4x13 - Egg MacGuffin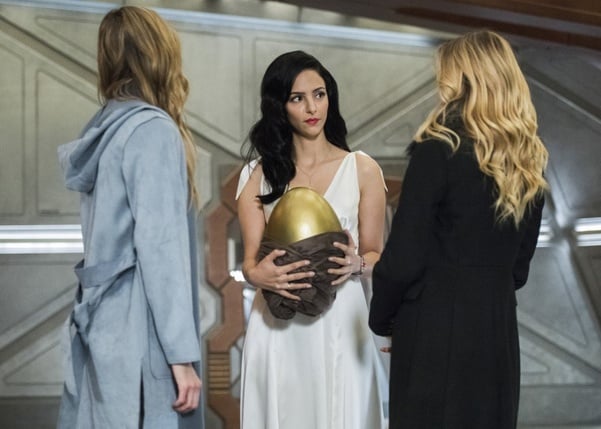 While Ray is worried about Nora, he is suddenly faced with his own problem that forces him to do the unthinkable. Nate and Zari are stuck in an awkward limbo, so Sara devises a plan to send them on an easy mission together. Meanwhile, Charlie and Rory are approached with a lucrative offer that could upend their lives.


4x14 - Nip/Stuck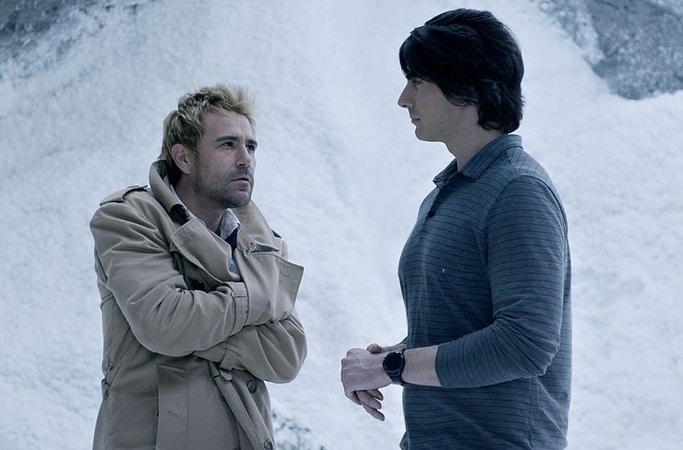 When Sara hesitates to make a tough call, Rory steps up creating a wedge in the team. Meanwhile, Ava gives Gary the responsibility of handling the Bureau performance reviews for all the Agents.


4x15 - Terms of Service
Sara and Ava concoct a bold plan to take back the Time Bureau; Zari and Charlie must work together to discover what Neron is planning; Constantine is given a tough choice on who to save from Hell.


4x16 - Hey World!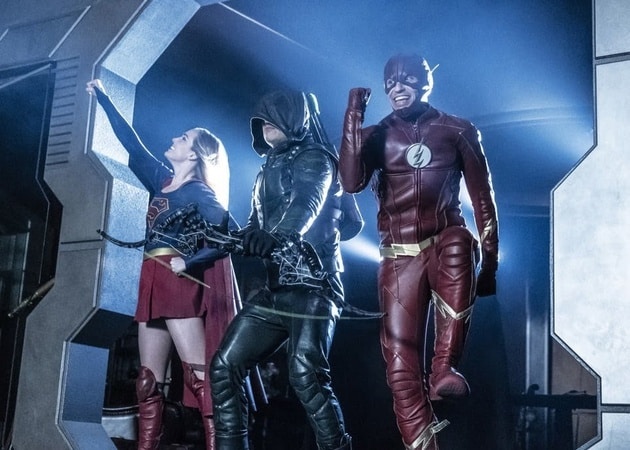 Sara and Ava concoct a bold plan to take back the Time Bureau; Zari and Charlie must work together to discover what Neron is planning; Constantine is given a tough choice on who to save from Hell.


Overall: 8.6/10
jordanwiles94's rating:

After defeating the demon Mallus by cuddling him to death with a giant stuffed animal named Beebo, the Legends are ready to ease off the gas. Sara and her team join Ava Sharpe and the Time Bureau to help clean up the last few remaining anachronisms. The job seems straightforward enough until Constantine arrives to inform them that, in solving one major problem, they have created another, much larger one. When the Legends let time crumble in order to release and defeat Mallus, the barrier between worlds softened. History is now infected with "Fugitives" – magical creatures from myths, fairy tales, and legends. Having been expelled throughout time by people like Constantine, these Fugitives are now returning to our world in droves and making a real mess of things. As the Time Bureau is distrustful of and ill-equipped to deal with magic, the Legends must team up with everyone's favorite demonologist to set history back on track.
Added to

2 votes
Arrowverse
(26 lists)
list by jordanwiles94
Published 1 year ago

4 comments